Anyone who can read my kos 'handle' knows I live in one of the reddest states around. My friend, Dave in Northridge, issued a challenge to red state residents ..., and so I am writing, with that inspiration!
It is not easy to live in a very red state. Things happen on a regular basis that deeply offend the sense of justice. Political outrages, encounters with very close-minded, often bigoted people and their behaviors ... People who vote as far from their personal interest as possible for the sake of hate or victimhood or class jealousies. Hard things to watch. Hard things to stomach. Hard things to cope with.
More below! But, first, a word from our sponsor ...
Top Comments recognizes the previous day's Top Mojo and strives to promote each day's outstanding comments through nominations made by Kossacks like you. Please send comments (before 9:30pm ET) by email to topcomments@gmail.com or by our KosMail message board. Just click on the Spinning Top to make a submission. Look for the Spinning Top to pop up in diaries around Daily Kos.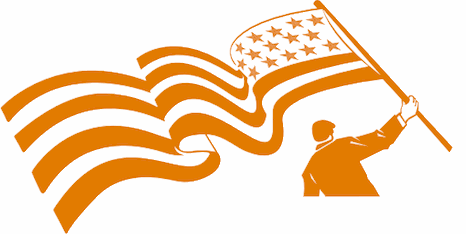 Make sure that you include the direct link to the comment (the URL), which is available by clicking on that comment's date/time. Please let us know your Daily Kos user name if you use email so we can credit you properly. If you send a writeup with the link, we can include that as well. The diarist reserves the right to edit all content.
Please come in. You're invited to make yourself at home! Join us beneath the fleur de kos...
I know deep down that even living in the bluest of states would not be devoid of serious challenge and stress, That is the nature of life. To a point we even WANT there to be challenge and stress. Without it, life would be boring and unworthy. But life in a red state sometimes seems to go too far in the opposite extreme.
Yes, it often happens that we Democrats in red states get wailed on for our apparent failure to turn the states blue. For 'letting' a Mark Sanford get elected, a Jim DeMint, a Nikki Haley. For 'letting' voter discrimination bills pass, anti-choice bills pass, for 'letting' conservatives have victories in their wars on women, public education, workers, immigrants, minorities, children, retirees, veterans, gays, you know the list and how it goes on and on.
Such things do come to pass in red states, but never BECAUSE I let that happen. Rather, they happen because my one vote 'voice' is not YET large enough and accompanied enough to defeat those conservative initiatives. In just the same way that ALL our voices were not large enough and accompanied enough to win nationally in 2000 and 2004. And those setbacks didn't reflect any worse on all of us than the setbacks we South Carolinians experience all year long. As we Democrats did not LET Dubya win, we SC Dems did not 'let' Sanford/DeMInt/Haley and like win.
Too, those battles, believe it or not, are not over. I look at my fine friends in Texas, and recent news reports highlighting the degree to which Texas is 'coming into play,' politically. Very many Democrats in that state are fighting their asses off to change the direction there. And opportunities like those, believe it or not, exist to one degree or another in EVERY red state.
You see the initiatives designed to disenfranchise voters in all of those states. Yes, they are power plays, but there is also a deep underlying insecurity about it. A fear that if they DON'T take those steps, the day of reckoning when the state comes into play will come much sooner. Yes, they want to make red states 'safe,' so that resources can be employed in swing states. But their governance is just too miserable in the red states to guarantee that.
I see it all the time. I point out the insecurity underlying the voter suppression efforts, they HATE to hear that, they hate to think about it, and most of all, they hate the truth behind it, and that someone is articulating that truth, telling others about it, spreading the insights.
I am not the only one making the Democratic case in this state. Many thousands of others are, too. No, we did not win the last election, we may well not win the next one, but we know the tide is turning. We know the seeds are being planted, many of them are germinating, many more will germinate the next time around. And we will never give up.
If you have specific questions about red state life, by all means, ask them in the comment threads, and I will do my best to give you my perspective, at least! Thanks for reading!
On to tonight's comments!

From bastrop:


This comment by Brown Thrasher should have it's own dedicated space IMHO. As my other grandmother was fond of saying, "Truer words were never spoken." And this time it's actually true.
From BeninSC:


Flagged by Observerinvancouver, this comment by True North has not gotten huge readership, but it is a solid, proactive comment, with a good final paragraph!

Flagged by Dragon5616, this beautiful pictorial comment by Azazello has to be read in the context of THIS comment by Dave in Northridge (You guys do know you can submit comments to Top Comments, right? kosmail for detailed instructions on how to do that! ;) ).

(From Dragon's New Day diary asking about favorite short stories.)

Flagged by Free Jazz at High Noon, this comment by Murphoney touched a meta funny bone!
(Go elfling!)

Flagged by Youffraita, this (tongue-in-cheek?!) comment by glb3 came in a hilarious thread begun by arizonablue!
In Chrislove's Kitchen Table Kibitzing diary today! (Chrislove, you did know you could submit Top Comments, right? kosmail for detailed instructions on how to do that.)
Top Mojo, courtesy of
mik
!
1) Competition? by DerAmi — 161
2) We have HAD a free market, by Phoebe Loosinhouse — 141
3) Totally get where you are coming from by Blazehawkins — 122
4) Another ludicrous CT. by 3rdOption — 86
5) Feel like hell? Time to do some price comparisons! by Lefty Coaster — 84
6) i fear the "rotating villian" by Laurence Lewis — 84
7) one week ago by KibbutzAmiad — 82
8) Coalition of the unwilling by Magnifico — 73
9) Would it be too much... by Trix — 70
10) Looks Like the Permanent Republican Majorigy by Gooserock — 70
11) What lies? by claytonben — 65
12) Navigators: Flying Squirrels seeking ACORNS /nt by annieli — 64
13) I bet Congress doesn't give him authorization... by kharma — 64
14) Call a few ambulances by NCJan — 63
15) That's exactly what I said by kbroers — 62
16) This needs to be shared widely. T/R/Tweet by mrsgoo — 61
17) Simple reason it's a bad idea by TarheelDem — 60
18) In fact, Daily Kos, FP and diaries... by Meteor Blades — 59
19) Justice Roberts must be so proud by Ckntfld — 58
20) I agree that we should not go to war. And it... by Meteor Blades — 57
21) Hehe, of course they sent the notice here by rodentrancher — 57
22) Dealing With Fools by PrahaPartizan — 57
23) We have nine days to organize opposition... by Meteor Blades — 53
24) Now it's time for all of us to put the maximum by Ray Pensador — 51
25) Oh Hai T-Dub! This Diary's Too POOTIELICIOUS... by leonard145b — 51
26) Conspiracy theory circle jerk. by FischFry — 50
27) Do you have any proof that President Obama and by Lawrence — 50
28) Yeah, insurance companies by KibbutzAmiad — 50
29) Human... please explain by Khun David — 49
30) Ooh - Make Sure U Haz Enuf Protection... by leonard145b — 49
Top Pictures, courtesy of
jotter
!