But First, A Word From Our Sponsor:
Top Comments recognizes the previous day's Top Mojo and strives to promote each day's outstanding comments through nominations made by Kossacks like you. Please send comments (before 9:30pm ET) by email to topcomments@gmail.com or by our KosMail message board. Just click on the Spinning Top™ to make a submission. Look for the Spinning Top™ to pop up in diaries posts around Daily Kos.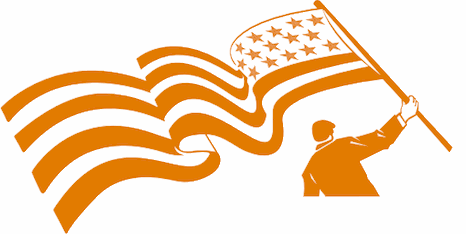 Make sure that you include the direct link to the comment (the URL), which is available by clicking on that comment's date/time. Please let us know your Daily Kos user name if you use email so we can credit you properly. If you send a writeup with the link, we can include that as well. The diarist poster reserves the right to edit all content.
Please come in. You're invited to make yourself at home! Join us beneath the doodle...
When I finally stopped lurking and signed up for a kos account in November of 2004, like you, I had to decide on a screen name. Not thinking at the time that I would ever become so involved at this site, I chose a nickname some Dutch friends of mine had given me years ago, Steveningen. At the time, I figured it didn't matter much what I called myself so why not choose this little inside joke that I share with a circle of friends. I regret the decision. Every time I look at my moniker I cringe a little inside, realizing how utterly ridiculous it must look to non-Dutch speakers who are very unlikely to get the obscure reference. I figured it was about time for an explanation.
My real first name is Steven. Steven is also Steven in Dutch, however, the e in Dutch is pronounced like our long a, so Nederlanders pronounce my name STAY-vən. This is all rather tedious, I know, but bear with me, this diary does get a touch more interesting.
The seaside resort town of Scheveningen was once a small fishing village on the coast of the Netherlands and was incorporated during the middle ages into one of the eight districts of The Hague (Den Haag or 's-Gravenhage as it is known in Dutch). Even so, Scheveningen has a long and storied history of harboring an independent identity. In 1818, a man named Jacob Pronk built a structure that would allow for modest bathing at the seashore, and activity that was just becoming all the rage for Europeans. The Dutch took to it quickly and Scheveningen would be transformed into a playland, attracting the well-healed to its 19th century grandeur.
Although much of that grandeur has faded, hints of it still remain, such as the beautiful Hotel Kurhaus pictured at the top of the diary. Today, Scheveningen's clientele is decidedly less aristocratic and reminds me more than a little of Atlantic City. The main boulevard, once a lovely example of opulent Victorian architecture, has given way to loads of ugly 70s clap-trap. During the summer, the crowds are thick and definitely not my scene. I'm glad I went, I'm glad the Dutch enjoy it, but the chances of me going back are about the same as me becoming a priest.
To me, the most fascinating aspect of Scheveningen is in the name itself. It looks daunting to pronounce and indeed it is. The sch sound is a particularly nasty bit of pronunciation and I'm convinced the Dutch contrived it to discourage people from learning their language. This little linguistic peculiarity proved most handy during World War II.
Prior to the war, the Germans had looked down on the Dutch language as being a bastardization and a poor cousin to the Germanic languages. Consequently, few Germans actually studied it. When the Third Reich invaded Holland, they didn't anticipate the strong underground resistance that would quickly organize itself. There were many heroic efforts made to gather, intercept and relay news out of country to the Allied forces. When the Germans finally caught on to this network, they attempted to infiltrate it and destroy it. That would require spies who could pass as natives of Holland. Unfortunately for them, the sch sound would prove very difficult for the Germans. Thus, the use of Scheveningen being adopted as a very effective shibboleth to detect infiltrators was born.
To hear how Scheveningen is pronounced by a native speaker, listen carefully at the 9 second mark and again at 4:55 in this video.

So this is how my moniker, Steveningen came to pass. According to my Dutch friends, my pronunciation of Scheveningen would have been nearly good enough to fool the Dutch Resistance. The nickname was given to me as a good natured gesture, making me sort of an honorary Dutchman for taking the effort to get it right. I'm rather proud of that, even though if I had it to do all over again, I would have chosen a screen name that doesn't look like I sat down on my keyboard.
On second thought, maybe I would go with something even more devious. If I ever get the opportunity to change my use name, maybe I'll go with the Welsh town of Llanfairpwllgwyngyllgogerychwyrndrobwllllantysiliogogogoch.

Now on to Tops!
TOP PHOTOS
September 1, 2013
Enjoy jotter's wonderful PictureQuilt™ below. Just click on the picture and it will magically take you to the comment that features that photo. Have fun, Kossacks!