But First, A Word From Our Sponsor:
Top Comments recognizes the previous day's Top Mojo and strives to promote each day's outstanding comments through nominations made by Kossacks like you. Please send comments (before 9:30pm ET) by email to topcomments@gmail.com or by our KosMail message board. Just click on the Spinning Top™ to make a submission. Look for the Spinning Top™ to pop up in diaries posts around Daily Kos.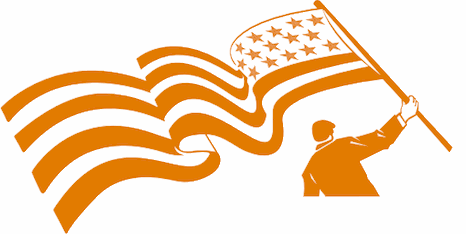 Make sure that you include the direct link to the comment (the URL), which is available by clicking on that comment's date/time. Please let us know your Daily Kos user name if you use email so we can credit you properly. If you send a writeup with the link, we can include that as well. The diarist poster reserves the right to edit all content.
Please come in. You're invited to make yourself at home! Join us beneath the doodle...
I'm not clear on how it all came about, whether it was my mother's idea or my brother's idea, but on the day of my brother's seventh birthday a new piano was delivered to our house. He would begin taking lessons the following week. I was just four and a half, but I can still remember wailing on the thing with my fists until my mother came unglued and threatened all that I held dear. I was a fairly obedient kid so I steered clear unless I was sure I could get away with banging on it. My brother's lessons progressed and he was soon playing little tunes. It began to dawn on me that this indeed wasn't a toy and if used properly could make beautiful sounds. I grew intrigued. When I could sneak some time with it, I stopped pounding on it and experimented with all the things the instrument could do.
One summer day, my mother busted me, but instead of getting angry with me, she asked me to continue. I had been plunking out the tune of one of the pieces Vic had been learning and I nearly had it down. This is how it came to pass that just weeks before I would turn five, I started kindergarten and piano lessons simultaneously.
While I have only vague memories of my first day of school, I can remember in great detail my first piano lesson with Mrs. Feld. My mother walked me to her house, introduced us and left me with my new friend. I loved her immediately. She was a perfectly round woman in her sixties with thinning hair, deep wrinkles and one of the warmest smiles I would ever know. Her most striking feature was her left arm. It was much shorter than her right arm and slightly deformed.
Her house was dark and had a distinct odor of soup and old people smell. She led me through the kitchen to her music room. It was crammed full with all manner of bric a brac. There were busts of fancy looking men who I would soon come to know and bookshelves full of their compositions. Taking up nearly half the room was her piano, a beautiful old Steinway Grand with a deep red velvet shawl draped over it. Sitting on one corner was a very old metronome and on the other corner a small candelabra with an embroidered plaque below it that read "The hurrier I go, the behinder I get."
She asked me to sit and show her what I had learned. I played a couple of little tunes that I had memorized. That warm smile never left her face when she told me that we were going to have so much fun learning music together. Then she made the remark "What an ear." I had no clue what it was about my ear that she liked, but it seemed to have her excited. When I got home, I checked out my ears in the mirror and shrugged.
My brother would stop taking lessons a year later, but I continued on with Mrs. Feld and my interest in the piano deepened with every lesson. I began with John Thompson's book "Teaching Little Fingers To Play" and moved on through the rest of the John Thompson series very quickly. Sometimes too quickly and an exasperated Mrs. Feld would have to pull me back by pointing to her ever present embroidered admonition "The hurrier I go, the behinder I get", with a chuckle about "that ear".
As my skills advanced, so did the direction of our lessons. No longer were we spending our time together with me rotely playing pieces I had practiced all week. The method books, scales and arpeggios were giving way to the simplest pieces by the masters. It wasn't until much later that I fully understood just what an outstanding educator Mrs. Feld was.
You see, she didn't just select a piece and teach me to play it. She contextualized the music. When I began to learn that right of passage for all piano students, Beethoven's Für Elise, we spent most of the lesson discussing who Beethoven was, his life and times, the fact he had gone deaf but continued to write music he couldn't hear. I learned about Bach and Haydn and Handel and Mozart. One lesson was spent at the library where she showed me where to find biographies and European history and other books that could aid my study of music. This wonderful woman wasn't just teaching me to play the piano, she was teaching me a comprehensive appreciation of music as a whole. She was introducing this small town boy to a broader world that merited curiosity and discovery.
My parents divorced when I was eleven. That was a pretty rough year for me. My piano lessons remained an important constant in my life. Being a small town where gossip got around fast, Mrs. Feld surely knew how ugly my parents divorce had been. She never said anything, but she did let me linger longer and longer. Sometime our lessons went on for two hours. She was no longer just my piano teacher, she was a true friend.
About a year after the divorce, my mother got a phone call. When she hung up, she sat me down and broke the news to me that Mrs. Feld had died. I was devastated. Mom didn't have the heart to tell me the circumstances. I would learn from a friend that Mrs. Feld had fallen in her kitchen, breaking her hip. She laid on her floor for an agonizing day and a half before she was discovered by her neighbor. She died just a day later.
I went to her funeral alone. Mom had to work. Mrs. Feld had been the organist at our town's Roman Catholic Church and the funeral mass was packed with mourners. I sat in the last pew and cried the entire time. I stayed home from school the rest of the day and late in the afternoon picked up the ringing phone. It wasn't my mother checking in on me again, it was Mrs. Feld's son calling asking if I could please come to her house. The small house was packed with people who had gathered there after the service. After introductions were made, her son asked if I would please play something. I played the piece we had been working on, Schumann's About Strange Lands and People from Scenes from Childhood. Afterwards, Mr. Feld and his wife brought me to the kitchen alone. They told me that Mrs. Feld had bequeathed in her will to me a small bust of Bach, a very large stack of music and the antique metronome that kept my ear from racing my fingers too far ahead.
Whenever I visit my home town, after I have paid my respects at my grandparents graves, I go to the Catholic cemetery with flowers for Mrs. Feld. At an early age, she instilled in me confidence, gave me a lifelong love of music and broadened my horizons in ways few others ever would. For that, I'll always be grateful to her.
The metronome sits on my piano to this day.
TOP PHOTOS
September 7, 2013
Enjoy jotter's wonderful PictureQuilt™ below. Just click on the picture and it will magically take you to the comment that features that photo. Have fun, Kossacks!