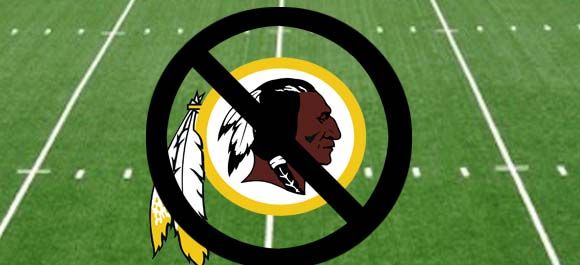 Change the Mascot
Commentary by Black Kos Editor Denise Oliver Velez
Casual racism surrounds us. Yes, we have made strides addressing it, but the battle is far from won. Just read through the comment sections of any online news source and you will have waded through a sewer of racist bilge. But major campaigns by black civil rights groups have made changes over the years. No more "Sambo's" restaurants spread through our cities. The use of blackface, has been condemned and censured.
We have addressed the use of the 'N-word' in numerous forums, and there is no black person in America that fails to recognize that some white person screaming 'N-r' at them isn't doing it with love.
As communities of color gain political clout, and a certain critical mass, we have launched campaigns to address racist language and imagery, along with legislation and social policy. The entire civil rights movement, which continues to battle (the war is far from won) is a testimony to this. As the Latino community (the group most often targeted as "illegal") grows in numbers and strength we have seen recent campaigns like "Drop the I word".
The one community of color that does not have strength in either numbers or political clout, that does not have the benefit of a mass civil rights movement are our brothers and sisters who are Native Americans. It therefore becomes the responsibility for those of us who have been the victims and targets of racist epithets that are clearly dubbed unacceptable to fight against them when applied to other groups. That goes for the LBGT community who have fought against pejoratives like 'f-t' and the feminist community who have stopped the casual use of words like 'c-t' to denigrate women.
The Oneida Nation has just stepped up the pressure.
The Oneida Nation launched a new radio ad that began airing in the D.C. market on Sunday ahead of Monday night's game between the Redskins and the Philadelphia Eagles. "That word, Redskins, is not a harmless term," Halbritter says in the ad. "We do not deserve to be called Redskins. We deserve to be treated as what we are: Americans."

Three news outlets—Slate, The New Republic, and Mother Jones—announced in August that they would no longer use "Redskins" to write about the Washington football team; the New York Times and AP have said they will continue using "Redskins."

American Indian Movement Youth Council Leader Tessa McLean of the Ojibwe Nation told NBC News that the term is offensive because of its reminder of colonization. "The dominating society says 'we're going to take your land, your language and culture and we're going to determine a mascot for you, and you're supposed to be okay with it.'"

The Redskins faced similar pressure from outside groups in the early '60s that led to the team's desegregation, making the Redskins the last NFL team to do so.
You can join with them and go to the website "
Change the Mascot
" listen to the radio ad and
take action
.
The ombudsman for the Washington Post, Patrick Pexton recently published this piece:
Listening to Native Americans.
The pressure to change the Redskins' name began earlier this year after the Washington Post published various columns calling for a new name. In February, Post ombudsman Patrick Pexton defended the paper's choice after attacks that the city was bowing to the pressure to be politically correct. "Native Americans are not mascots or historical bygones to be imitated," Pexton wrote, "they're flesh-and-blood Americans, as much a part of the warp and weft of the living fabric of this country as George Washington or Thomas Jefferson."

In May, 10 members of Congress—nine Democrats and one Republican—sent a letter to Redskins owner Dan Snyder and NFL commissioner Roger Goodell urging them to change the team's name. The same group of lawmakers also introduced a bill to block companies from trademarking the term "redskin" in reference to Native Americans.
Give it a read.
This issue is not new. Read Carter Camp's essay "MASS RACIAL TAUNTING; AMERICAS WEEKEND SPORT" which was posted at Native American Netroots and Daily Kos in 2008. He opened:

For thousands of people in America, Friday nights in the fall are for going to the High School football game. On Saturday, college towns across America swell to double or triple their normal size as fans pour into town to cheer the local college football team. On Sunday, Sunday evening, and Monday night, millions of Americans gather in stadiums, in bars, and in front of their televisions to see a great communal American pastime, professional football. But did you ever stop to think that a great percentage of these same all-American people also will spend some of their time hurling racial epithets at my people? Every Friday, Saturday, and Sunday (and Monday night) millions of Americans will scream and beg for my Indian people to be scalped, chopped, burned, tomahawked and murdered, by the Indians, Savages, Redskins, and Braves across the field. In the winter it moves inside for basketball and in the spring back outside for baseball, but every weekend all year around, one of Americas' favorite things to do is to spend some time ignorantly portraying a stereotypical Indian person or spending a few hours mock-hating and degrading Indian people. And when we Indians dare mention it is offensive, they argue they should keep on doing it because 'they have done it for a long time', longer ago than when they kept slaves or would not let women vote, so long that now it is a tradition! You see, in America even screaming racial epithets can become a cherished tradition that some people are willing to fight a civil war over.*

If the NFL team in DC called themselves "The Coons" or The Jigaboo's" they would be run out of town on a rail. Immediately.
This rant today isn't just about right-wing racism. I've seen folks on the left try to rationalize and poo-poo protests like this as "playing the race card" and as being too "pc".
Listen to what Ndn people are saying.
The racism that targets any one group takes us all down.
We are in this battle together.
~~~~~~~~~~~~~~~~~~~~~~~~~~~~~~~~~~~~~~~~~~~~~~~~~~~
News by dopper0189, Black Kos Managing Editor
~~~~~~~~~~~~~~~~~~~~~~~~~~~~~~~~~~~~~~~~~~~~~~~~~~~


~~~~~~~~~~~~~~~~~~~~~~~~~~~~~~~~~~~~~~~~~~~~~~~~~~~
In a move to combat obesity and shed its reputation as a 'food desert,' the city opens the Blue Line Farmers' Market. LA Times: Compton gets taste of healthier eating with new farmers market.
~~~~~~~~~~~~~~~~~~~~~~~~~~~~~~~~~~~~~~~~~~~~~~~~~~~
Willie Jones examined the plump peaches nestled next to the ripe avocados and grapes at the farmers market in Compton.
"If you look at me, you can tell I need some healthy foods," he said with a chuckle, his button-up shirt taut against his belly.
Doctors have told Jones that he should add more fruit and vegetables to his diet. But the 60-something councilman said it's often hard to find fresh produce, particularly organic, in his neighborhood supermarket.
Compton residents say what little is available is rotten, unripe or flavorless. Some drive miles to grocery stores in other cities; others simply go without, omitting a vital part of a nutritious diet.
In March, the USDA formally acknowledged what residents have long known: Compton is a "food desert" with low access to healthful and affordable foods.
Last week, in a move to shed that reputation and combat obesity, Compton opened the Blue Line Farmers' Market, the first in the city in more than a decade. Soulful tunes greeted hundreds of Metro riders as they stepped off the train and perused tables of plumcots, garlic and potatoes. Some vendors offered hip clothes and homemade soaps, giving the market the feel of an open-air bazaar.


Shoppers look to buy fresh grapes at the Blue Line Farmers' Market in Compton. The city opened the market as part of an effort to combat obesity and shed its reputation as a "food desert," with low access to healthful and affordable foods. (Ricardo DeAratanha, Los Angeles Times / September 14, 2013)
~~~~~~~~~~~~~~~~~~~~~~~~~~~~~~~~~~~~~~~~~~~~~~~~~~~

~~~~~~~~~~~~~~~~~~~~~~~~~~~~~~~~~~~~~~~~~~~~~~~~~~~
Harlem is now the third-leading international tourist destination in New York City, behind downtown and midtown Manhattan. When folks come to Harlem, first and second on many must-see and must-do lists are the famed Apollo Theater and Sylvia's. Ebony: SYLVIA WOODS LEFT BEHIND A LEGACY OF LOVE IN HARLEM—AND BEYOND
~~~~~~~~~~~~~~~~~~~~~~~~~~~~~~~~~~~~~~~~~~~~~~~~~~~
It's a typical Tuesday morning at Sylvia's, the beloved soul food emporium in the heart of Harlem. Regulars line I the ancient pale green Formica counter. The aroma envelops and warms: long-simmering greens; fried chicken; whiting; livers and onions; smothered chops; mac and cheese; yams; biscuits; and bacon. The scent is reminiscent of Big Mama's house or any place where something is always on the stove, and the scent lingers long after the last plate is cleared.
An older brother claims the first chair at the counter. He's a bit disheveled but clean and engaged in an animated and loud conversation with himself. "OK, now I've got some bread for you, and that's about it," the waitress tells him in a voice that says she won't take no mess. She sets a plate of cornbread and a glass of water before him.
The man, who goes by "Mr. Henry," quiets and eats, then he slides a few coins her way and leaves.Taking care of Mr. Henry is as important as taking care of a never-ending stream of tourists, New Yorkers, civic leaders and boldface names who appear in pictures lining the eatery's homey walls. It is that compassion cultivated by Sylvia Woods, matriarch of a sprawling empire, who died in July 2012 at the age of 86, that has kept Sylvia's thriving through Harlem's ups and downs for 51 years. It is that compassion that packs the 450-seat space, even as a boom of new Harlem restaurants vies for diners' appetites and dollars.
Sylvia's longevity is no easy feat: New Yorkers are fickle about their food. Step into a new joint where the vibe is off or the prices are ridiculous, and you know the restaurant won't be in business for long. Plus, times and tastes are changing in the city. In recent years, rising downtown prices have sent homebuyers of all stripes uptown in search of "bargains." Now, for the first time since the 1940s, Blacks make up less than 50 percent of the Harlem community. As Harlem diversified and French and Latin nouveau soul places opened, some of its famous spots closed: Wilson's. Well's Supper Club. Lenox Lounge. And despite its notoriety, not everybody is a fan of Sylvia's.
Some say the restaurant, which caters to busloads of tourists, especially for the Gospel Sunday brunch, is too pricey, too heavy, too salty, too sweet and too far removed from authentic Southern tastes. But still, it resonates.


Ebony
~~~~~~~~~~~~~~~~~~~~~~~~~~~~~~~~~~~~~~~~~~~~~~~~~~~

~~~~~~~~~~~~~~~~~~~~~~~~~~~~~~~~~~~~~~~~~~~~~~~~~~~
Too many young lives lost too soon... Color Lines: Author Jesmyn Ward Talks About the Love and Loss of Young Black Men.
~~~~~~~~~~~~~~~~~~~~~~~~~~~~~~~~~~~~~~~~~~~~~~~~~~~
Jesmyn Ward has two master's degrees and two novels, including the 2011 National Book Award winner "Salvage the Bones," under her belt. But she describes her new memoir, "Men We Reaped," as the most difficult thing she's ever done. The book tells the stories of five black men from in and around her hometown of DeLisle, Miss.—Roger, Demond, cousin CJ, Ronald and her younger brother Josh—who all met unexpected, violent deaths between 2000 and 2004. "Men We Reaped" explores how these young men lived and died, and the community left to mourn them.
It's a mourning felt intuitively across the country. This has been a year in which the tragic ends of young black men—Oscar Grant, Trayvon Martin—have garnered national attention. A year when we look at the remnants of their last days, the Skittles they never got to eat, the new year they never got to see, and wonder, collectively, What if? "Men We Reaped" is both a searing indictment of the disposable quality of black life and a love letter to all of those left with the task of living it. It's also an honest and intimate look at the often unspoken struggles waged by men suffering from depression that drives them to use drugs and alcohol to cope, to forget.


Photo: Flickr Commons/ Aki Writer's Festival
~~~~~~~~~~~~~~~~~~~~~~~~~~~~~~~~~~~~~~~~~~~~~~~~~~~


~~~~~~~~~~~~~~~~~~~~~~~~~~~~~~~~~~~~~~~~~~~~~~~~~~~
Organizers of a music festival in eastern DRC struggle to keep their dreams of performing alive. The Root: Amid Strife, Congo's Musicians Fight to Play.
~~~~~~~~~~~~~~~~~~~~~~~~~~~~~~~~~~~~~~~~~~~~~~~~~~~
Jean Claude "J.C." Wenga, 24, expected to spend the last weekend of August performing in front of thousands of people from across Africa's Great Lakes region at a historic music festival in his hometown of Goma, the capital of North Kivu province in eastern Democratic Republic of the Congo. Indeed, the week before the festival, he was confident.
"Security here has never been an assurance," he said. "But nothing is, really, concerning me." Less than 72 hours later violence erupted, and as international governments and nongovernmental organizations evacuated personnel, the festival was postponed until February.
It would seem that skeptics regarding the Amani (Swahili for "peace") Festival's prospects, who were concerned about potential violence, had been proved right. But perhaps they're missing the point. In the face of ongoing failures to bring peace to eastern DRC, the organization of the festival itself may have been, as Wenga called it, une pierre de contribution -- which is a Congolese saying meaning, roughly, a stone in the foundation -- toward bringing attention to more than just violence in Goma, which has come to characterize the city.
Goma has been at the epicenter of the violence that has embroiled the region for nearly two decades now. Post-genocide-Rwandan political struggles have been centralized in this country since more than 1 million Rwandan refugees fled across the border into eastern DRC, creating one of the greatest humanitarian crises in history. Regional politics and conflicts have persisted, culminating in the brief capture of Goma by rebel group M23 in November 2012.
Yet despite the images of refugees and rebels that dominate the city's international profile, the people have persisted in living. Wenga is a member of La Maison Jeune, a local youth center in Goma where the Amani Festival was born. The idea was to bring musicians and people from all around the region -- Rwanda, Burundi and DRC -- to foster regional cohesion and highlight another side of the city.


The GOMA Amani Festival trailer


~~~~~~~~~~~~~~~~~~~~~~~~~~~~~~~~~~~~~~~~~~~~~~~~~~~~~~~~~~
Voices and Soul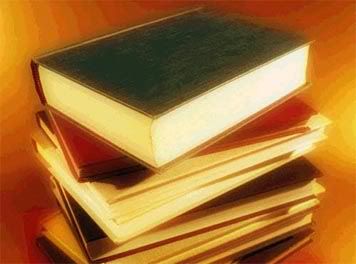 by Justice Putnam
Black Kos Poetry Editor
Benjamin Banneker, who lived from 1731 to 1806, was the first black man to devise an almanac and predict a solar eclipse accurately. He was also appointed to the commission that surveyed and laid out what is now Washington, D.C. On 19 August 1791, Banneker composed a letter to Thomas Jefferson, then Secretary of State, in which he included his almanac and an entreaty to uphold the Founder's doctrine that there were truths that were...

... Self evident, that all men are created equal, and that they are endowed by their creator with certan inalienable rights, that amongst these are life, liberty, and the pursuit of happiness."
On 30 August 1791, without directly addressing the charge of inequality,
Jefferson replied
,
... no body wishes more than I do to see such proofs as you exhibit, that nature has given to our black brethren, talents equal to those of the other colours of men, & that the appearance of a want of them is owing merely to the degraded condition of their existence both in Africa & America. I can add with truth that no body wishes more ardently to see a good system commenced for raising the condition both of their body & mind to what it ought to be, as fast as the imbecillity of their present existence, and other circumstance which cannot be neglected, will admit. I have taken the liberty of sending your almanac to Monsieur de Condorcet, Secretary of the Academy of sciences at Paris, and member of the Philanthropic society because I considered it as a document to which your whole colour had a right for their justification against the doubts which have been entertained of them.
Jefferson's letter to the Marquis de Condorcet was rather effusive,

I am happy to be able to inform you that we have now in the United States a negro, the son of a black man born in Africa, and of a black woman born in the United States, who is a very respectable Mathematician. I promised him to be employed under one of our chief directors in laying out the new federal city on the Patowmac, & in the intervals of his leisure, while on that work, he made an almanac for the next year, which he sent to me in his own handwriting, & which I inclose to you. I have seen very elegant solutions of Geometrical problems by him. add to this that he is a very respectable member of society. he is a free man. I shall be delighted to see these instances of moral eminence so multiplied as to prove that the want of talent observed in them is merely the effect of their degraded condition, and not proceeding from any difference in the structure of the parts on which intellect depends.
Three years after Banneker's death though,
Jefferson expressed some doubts
as to the authenticity of Banneker's abilities,
The whole do not amount, in point of evidence, to what we know ourselves of Banneker. We know he had spherical trigonometry enough to make almanacs, but not without the suspicion of aid from Ellicot, who was his neighbor and friend, and never missed an opportunity of puffing him. I have a long letter from Banneker, which shows him to have had a mind of very common stature indeed.
So there you have it. Even the great man Jefferson, the man of letters, a dignitary of the Renaissance and Liberal Tradition, the author of the doctrine of all men as created equal; doubted that a black man could be equal, that any accomplishment was an exaggeration or a fraud.
When I consider the hurdles an Obama,or a Barbara Lee, or any Person of Color in America must surpass, I can see that these views have not changed much these last two hundred and twenty-two years.

Banneker

What did he do except lie
under a pear tree, wrapped in
a great cloak, and meditate
on the heavenly bodies?
Venerable, the good people of Baltimore
whispered, shocked and more than
a little afraid. After all it was said
he took to strong drink.
Why else would he stay out
under the stars all night
and why hadn't he married?

But who would want him! Neither
Ethiopian nor English, neither
lucky nor crazy, a capacious bird
humming as he penned in his mind
another enflamed letter
to President Jefferson—he imagined
the reply, polite and rhetorical.
Those who had been to Philadelphia
reported the statue
of Benjamin Franklin
before the library

his very size and likeness.
A wife? No, thank you.
At dawn he milked
the cows, then went inside
and put on a pot to stew
while he slept. The clock
he whittled as a boy
still ran. Neighbors
woke him up
with warm bread and quilts.
At nightfall he took out

his rifle—a white-maned
figure stalking the darkened
breast of the Union—and
shot at the stars, and by chance
one went out. Had he killed?
I assure thee, my dear Sir!

Lowering his eyes to fields
sweet with the rot of spring, he could see
a government's domed city
rising from the morass and spreading
in a spiral of lights....

-- Rita Dove
~~~~~~~~~~~~~~~~~~~~~~~~~~~~~~~~~~~~~~~~~~~~~~~~~~~~~~~~~~
Welcome to the Black Kos Community Front Porch