I am not a hip-hop fan. I'm more in to hippie acid rock and blues. But I couldn't miss the recent news out of that community which erupted last week and has been burning up the gossip pages.
Not that I am a big fan of gossip either.
There has been a multitude of commentary recently about the shaming of men for having encounters with transgender women. Starting with Janet Mock, and followed by Melissa Harris-Perry and Andrea James, the articles have focused on the hip-hop community's response to the recent resignation of DJ Mister Cee after he was forced to admit having sex with transgender women.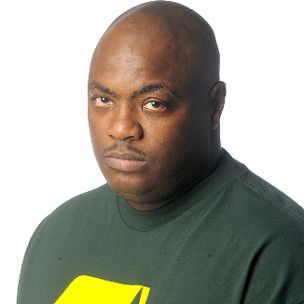 Mister Cee did not quit because he was admitting criminal activity. But you would have never known that from observing the aftermath of the incident. Mister Cee resigned because of the shaming and criticism he received because of his sexual practices, believing that this would "distract from his effectiveness as a DJ and harm the station."
We transwomen and our allies have felt the need to participate in this discussion. You can join in also.
We, as a society, have not created a space for men to openly express their desire to be with trans women. Instead, we shame men who have this desire, from the boyfriends, cheaters and "chasers" to the "trade," clients, and pornography admirers. We tell men to keep their attraction to trans women secret, to limit it to the internet, frame it as a passing fetish or transaction. In effect, we're telling trans women that they are only deserving of secret interactions with men, further demeaning and stigmatizing trans women.

I've stood witness to many so-called scandals, mostly published on gossip blogs, where passing interactions with trans women spawn hundreds of headlines, particularly for a man with fame and social capital. Thousands of words have been dedicated to analyzing whether such and such famous man is now suspect, merely because he took a photo with a fan who happened to be a trans woman. This questioning has led many well-known men to adamantly defend their heterosexuality and has tarnished the reputation and careers of others. It sounds like silliness on the surface, but often times when gossip blogs are the public's only exposure to trans women, it spreads misinformation, validates stereotypes and causes irreparable damage.

When a man can be shamed merely for interacting with a trans women – whether it be through a photograph, a sex tape or correspondences — what does this say about how society views trans women? More important, what does this do to trans women?

This pervasive ideology says that trans women are shameful, that trans women are not worthy of being seen and that trans women must remain a secret–invisible and disposable. If a man dares to be seen with a trans woman, he will likely lose social capital so he must adamantly deny, vehemently demean, trash and/or exterminate the woman in question. He must do this to maintain his standing in our patriarchal society. For a man to be associated with a trans women, in effect, is to say that he is no longer a "real" man (as if such a thing exists) because he sleeps with "fake" women (as if such a thing exists).

--Janet Mock, How Society Shames Men Dating Trans Women & How This Affects Our Lives
In the late 1980s, when Cee was DJ for Big Daddy Kane on his debut album Long Live the Kane, the few early mentions of transgender women in rap reflect the attitudes still largely in place to this day. Probably the first track with significant sales was Eazy-E's Nobody Move from his 1988 album Eazy-Duz-It. That track describes an armed robbery during which Eazy plans to sexually assault a female hostage, only to find she is transgender:

I said: "Lay down, and unbutton your bra!"
There was the biggest titties that a nigga ever saw
I said: "Damn", then the air got thinner
Only thought in my mind, was going up in her
The suspense was making me sick
She took her panties down and the bitch had a dick!
I said "Damn," dropped the gat from my hand
(What I thought was a bitch, was nothing but a man)
Put the gat to his legs, all the way up his skirt
Because this is one faggot that I had to hurt.

--Andrea James, Hip-hop, trans people, and a glimpse of a hopeful future
It is known that "Transgender Women Activity" is the fourth most popular category of adult websites. The consumers of that genre identify as straight men…indeed, the industry itself labels the material as "a straight specialty genre."
Hip-hop and the house music scene captured in Paris is Burning only seemed to mix on the Down Low.

Eddie Murphy, whose Faggots bit opened both his eponymous 1982 album and his 1983 Delirious HBO special, perfectly describes the fear that AIDS could be passed on from gay men to unsuspecting straight-identified men. When Magic Johnson abruptly retired in 1991, he blamed his HIV status on unprotected sex with many women. When Eazy-E died of AIDS-related complications in 1995, he blamed it on unprotected sex with many women.

In 1997, Murphy was pulled over by police after picking up Shalimar Seiuli, a trans woman who was arrested during the stop for an outstanding prostitution warrant. When the tabloids started publishing pieces alleging other trans encounters for Murphy, there was a little cottage industry in getting those sources to recant, and Murphy initiated several lawsuits against the tabloids, saying the stress over the disputed allegations left him needing medical attention. In some circles, there were (and are) few things worse than being perceived as gay. In those circles, any man interested in trans women is gay, and even Mister Cee acknowledged "I don't know all the categories."

--James
The horror aspect present when someone is "caught" interacting with a transwoman leads to us being dehumanized. To see that, all you have to do is read the comments in any tabloid exposure of such an incident.
I recently mentioned the Tyranny of the Binary and how it forces people to conform along rigid male/female and gay/straight dichotomies in ways that do not reflect human diversity. Noted sex researcher Milton Diamond says,

Nature loves variety. Unfortunately, society hates it.

When people are forced to choose either/or when they might be better identified somewhere along or off that spectrum, the suppression of that part of oneself can manifest in unhealthy ways. Because straight and male are the "good" options in our society, anyone who can pass as straight is going to choose that option. Fetishizing heterosexuality in this way is a form of self-hatred found throughout the LGBT community: just look for personals touting or seeking "straight-acting" as a trait, or gay men requesting "no femmes." Because of the stigma around a "gay" identity, many men attracted to us seek out trans women who are "passable," or they parse their desire so only the receptive partner in a sexual act is gay, and the other is straight. Their interest in passable trans people helps maintain their identities as passable straight people. Mister Cee, for instance, mentioned several times that he had "only" received fellatio, and had engaged in no other types of sexual activity, including giving fellatio. Trans people often become the go-to object of desire for self-hating people, which is why trans sex workers are among the highest at-risk groups for sexually transmitted infections and violence. Some men interested in sex with us see us all as faceless and interchangeable, or they take out their self-hatred through violence against us.

--James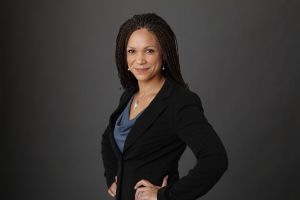 Harris-Perry's words on the subject centered on Mister Cee's program director, Ebro Darden, who
refused to accept Mister Cee's resignation
.
In her letter to Mr. Darden, Ms. Harris-Perry includes:

I'm writing to you as a lover of hip-hop music, a feminist, and an ally to LGBT communities. Let me just say, you surprised me this week. I was born just six weeks after Kool Herc threw that legendary party in the South Bronx that started hip-hop. Hip-hop's beats and rhymes are the soundtrack of my life.

But with each passing decade it has been harder to love hip-hop when it seems so willing to hate me. As major corporations gained more control over the music, hip-hop became increasingly violent, vile, and sexist. Your station, Hot 97, has typically contributed to this trend rather than countering it.

So I wasn't surprised when—despite daily consumption of lyrics that gleefully describe violence against women and give both tacit and explicit support for rape culture-much of the hip-hop community reacted with homophobia fueled disgust about Mister Cee's sex with trans women.

I was surprised, Mr. Darden, when, instead of joining the shame bandwagon, you encouraged an open and human dialogue with Cee about the complicated realities of manhood, identity and sexuality.

--Melissa Harris-Perry, On hip-hop, transgender acceptance, and Ebro Darden's courage
Harris-Perry defends anyone expressing their sexuality in legal, adult, consenting actions, saying it is wrong to shame someone for that.
And not just for Cee as an individual, but more importantly, because the current reaction is really about expressing disgust with trans women and labeling them as freakish and abhorrent.

--Harris-Perry
It seems appropriate to end this with the new video by
Kokumo
for the title track of her EP,
There Will Come a Day
. The song concerns one transwoman's fear of coming out to a new lover. It is dedicated to our sisters who have died in like circumstances.
Here is a quote I want to share.

I propose cis black people put down their bibles and pick up their trans children. That book can't die of AIDS, assault, or loneliness. But we will. We have.

--Kokumo