This month we have been plagued by the failure and obsolescence of certain technology associated with our computers. It all started when we got back from a trip over Labor Day weekend to find the DSL modem and the Apple Airport fried. I think an electrical storm passed through the area perhaps an hour before we got home, and there must have been a close hit. At that time, the house across the street had no electricity (even though we did). I'm still wondering why the surge protector didn't protect these components, but whatever.
The sad story continues below the fold...
But First, A Word From Our Sponsor:
Top Comments recognizes the previous day's Top Mojo and strives to promote each day's outstanding comments through nominations made by Kossacks like you. Please send comments (before 9:30pm ET) by email to topcomments@gmail.com or by our KosMail message board. Just click on the Spinning Top™ to make a submission. Look for the Spinning Top™ to pop up in diaries posts around Daily Kos.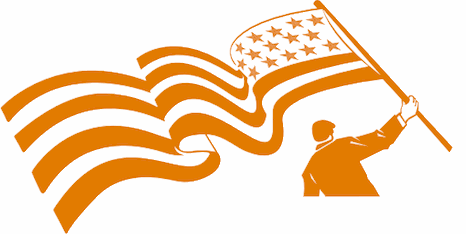 Make sure that you include the direct link to the comment (the URL), which is available by clicking on that comment's date/time. Please let us know your Daily Kos user name if you use email so we can credit you properly. If you send a writeup with the link, we can include that as well. The diarist poster reserves the right to edit all content.
Please come in. You're invited to make yourself at home! Join us beneath the doodle...
Several days passed before the new DSL modem arrived from Verizon, and it came with built-in wifi. (Unfortunately I had already ordered a new Airport from Apple, but perhaps it could be returned?) We had internet access again, but I noticed that I couldn't print anything. We had been printing over wifi since we got the Airport, and just plugging the printer into the DSL modem using a USB didn't seem to do the job.
After a certain amount of magical thinking (essentially thinking that the the new Airport would work where the DSL modem had failed), I tried plugging the printer directly into my laptop. Still no-go. I went to the Samsung website and downloaded an updated printer driver. Still no go. Hm. Maybe the printer was also fried by that electrical storm? Even though there was no sign of an error message of any kind on the printer, we concluded that it must have suffered some kind of fatal shock.
So we set out last weekend to buy a new printer. We selected a Canon with a good price and came home with it. The next day I attempted to connect it to our system. The printer is wifi capable, so it didn't even need to be plugged into the DSL modem, unlike our previous printer.
I set about trying to install the printer driver onto my laptop using the CD-ROM supplied with the printer, but my computer appeared to be incapable of running the installation application. Weird. So, I went to the Canon website and attempted to download the driver there. A message appeared telling me my operating system was too old--that's why the installation application couldn't run!
Sooo, I went to the Apple website with the intention of purchasing and downloading the latest MacOS, called Mountain Lion. I clicked on "purchase." Then came that message again: my operating system was too old for that download either! In fact, in order to be able to download the most recent MacOS, I would first have to purchase and download the OS from two releases ago (Snow Leopard)! Get that? I had to first purchase an obsolete MacOS (admittedly less obsolete than the one currently on my laptop) in order to be able to purchase and download the current MacOS. And the purchased obsolete MacOS can't be downloaded--I have to wait for it to arrive in the mail.
And that's what I'm doing now. There were times I wanted to bang my head as I came across one barrier after another to reaching my goal of having a functioning printer. I've had the printer for nearly a week, and I still can't use it.
Oh, the joys of modern technology....
TOP COMMENTS
September 19, 2013
Thanks to tonight's Top Comments contributors! Let us hear from YOU
when you find that proficient comment.
From cohenzee:

RickinStLouis comes up with a Supreme analogy to the Pope. Read through the rest of the thread for more good analogies. From Ian Reifowitz' recommended post STUNNER from Pope: Church Should Stop Being "Obsessed" with Abortion, Gay marriage and Contraception.
From Wee Mama:

In the midst of a serious thread about time, this pun fest broke out, started by Diogenes2008. From Troubador's recommended post Breakthrough in Quantum Physics May Do Away with Space-Time, Lead to Ultimate Theory.
From your humble diarist:

Alerts for head-explosions by jwinIL14 (here), Mike S (here), Paleo (here), and terrypinder (here) in Ian Reifowitz' recommended post STUNNER from Pope: Church Should Stop Being "Obsessed" with Abortion, Gay marriage and Contraception.
Flagged Comments:

lunachickie flagged this comment by limpidglass in Nulwee's recommended post "F** You. I'm Gen Y, and I Don't Feel Special or Entitled, Just Poor".

merrywidow flagged this comment by disinterested spectator in Steven D's post When it comes to Hydrofracking Cows are the New Canaries.

TOP PHOTOS
September 18, 2013
Enjoy jotter's wonderful PictureQuilt™ below. Just click on the picture and it will magically take you to the comment that features that photo. Have fun, Kossacks!