To many of us, it seemed that the Dream Defenders burst on the scene after the acquittal of the man who shot and killed Trayvon Martin. However, these young people deserve a lot more credit than that. They were instrumental in getting the killer charged in the first place. It was because of their actions - protests, marches and sit-ins - that the District Attorney's office finally decided to get up off their asses and do something. After the verdict was handed down and while most of us were still reeling in shock, disbelief and disgust, they were already doing something about this miscarriage of justice.

The Dream Defenders, formed in the aftermath of 17-year-old Martin's killing last year, have chapters on 7 college campuses across Florida. The group, whose name alludes to Martin Luther King, Jr.'s famous speech at the 1963 March on Washington, aims to address the structural problems at the heart of the Martin case: the criminalization of people of color, police brutality, and mass incarceration—all of which add up to a system law professor Michelle Alexander calls "the new Jim Crow."
We know
their stated mission
:
Dream Defenders will bring social change by training and organizing youth and students in nonviolent civil disobedience, civic engagement, and direct action while creating a sustainable network of youth and student leaders to take action and create real change in their communities. We fight the criminalization of our generation by directly confronting the sources, sponsors and supporters of it.
But just who are these guys?
They are a group of over 250 members ranging in age from 18 to 31 based in Florida with chapters on seven campuses.
The Dream Defenders is an organization directed by Black & Brown youths, who confront systemic inequality by building our collective power
Phillip Agnew, 28-yr-old Executive Director of the Dream Defenders
Under Agnew's leadership, a revolving door of celebrities and lawmakers were inspired to join a 31-day campout at the Florida Capitol, in which the statewide Dream Defenders'€™ coalition of students and young professionals urged Gov. Rick Scott to address racial profiling and the state'€™s controversial €œstand your ground€ law.

A graduate from Florida A&M, he is the only paid member of the group with a small salary from the Service Employees International Union (SEIU).

On Oct. 12, Mr Agnew will be the featured speaker at the Tampa Bay Association of Black Journalists€™ eighth annual Griot Drum Awards and Scholarship Banquet.
Curtis Hierro, 26-yr-old Field Director:
Dream Defenders earning political credibility
"This isn't a game to us," said Curtis Hierro,

a University of Central Florida graduate who has slept on the floor of the Capitol for 13 nights straight. "We've transformed the governor's office into our own space. We're very serious about this work. We're here until this crisis is addressed."
A former organizer with UCF's Student Labor Action Project, Hierro got a mention in the Sentinel in 2011 when he shouted in protest as U.S. Sen. Marco Rubio addressed a crowd of tea partiers at Lake Eola.
Hierro was once a field organizer for Rep. Alan Grayson (D-FL).
Steven Pargett, 22-yr-old Communications Director:
Graduate of Florida A&M.

Pargett: Lets admit that this is crazy, but unfortunately not shocking. It's not wrong if you're tired of this and want to do something about it. It's not wrong if you don't know what exactly to do. It's right to ask questions. It's right to stand up. I'm working with @thedreamdefenders and we are spreading the word about #trayvonslaw throughout FL and the country to cut stop RACIAL PROFILING and BIAS like this from happening along with other issues like the School-to-Prison Pipeline and Stand Your Ground. It's the least I can do. #justiceforjon #rattlersstandup 4d
Read more at Webstagram.
Ahmad Abuznaid, 28-yr-old Legal and Policy Director to the left and Ciara Taylor, 23-yr-old Political Director to the right.
"When the governor finally yields to our demands and assembles a special session of the legislature, we want our representatives' jobs to be as easy as possible," said Ciara Taylor, Dream Defenders' political director, in the announcement. "We will do the hard work of collecting evidence and analyzing expert testimony for them."
Dream Defenders' legal and policy director Ahmad Abuznaid told MSNBC.com that the protesters' goal was to get lawmakers to enact the Trayvon Martin Civil Rights Act, also known as Trayvon's Law, to address "Stand your Ground," racial profiling, and ending a "school-to-prison pipeline" in the state.
Those are the leaders of the group but the vast majority of their members are still in high school and college.
Why do they need our support?
To register 61,500 voters so as to send Rick Scott back to the private sector.

Dream Defenders base our civic engagement model through the use of dream pledges. The Dream Pledge is the backbone of our voter education and turnout plan. Dream pledges are in physical and virtual format, enabling for viral reach. The pledges collect youth voter contact information and identify the key issues millennials and youth of color vote on. Through the efforts of our staff and membership base, Dream Defenders seek to register 61,500 youth and minority voters in the State of Florida by 2014 Mid-Term election. This includes the statewide mobilization of 30,000 youth voters to the polls during the 2014 election season. MOBILIZE, VOTE, ORGANIZE, THROUGH OUR COLLECTIVE POWER THE WORLD IS OURS.
What have they all done to date?
◙ Secured meeting with Governor Rick Scott on Day 3 of our Capitol occupation.

◙ Pressured Speaker of the House Will Weatherford to call for a subcommittee to host hearingsfor Stand Your Ground in the fall.

◙ Secured meetings with the heads of the Florida Department of Education and the Florida Department of Juvenile Justice to discuss "zero tolerance" school policies.

◙ Authored "Trayvon's Law," which Dream Defenders will help state senators workshop through briefings and conferences. (dreamdefenders.org/trayvonslaw)

◙ Administered a "special session" for the people of Florida called the People's Session, which featured expert testimonies and lived experiences on "Trayvon's Law" issues. (dreamdefenders.org/peoplessession)

◙ Triggered a legislative poll, a head count to see where legislators stand today on the issue of Stand Your Ground to expose the political landscape of Florida and to know who to target.

◙ The Florida Department of Law Enforcement has agreed to discuss racial profiling policies, where Defenders will have the opportunity to bring experts in the field to testify before the department.

◙ Initiated a massive voter registration drive to register 61,550 voters.

◙ Drew civil rights icons, key influencers and popular artists to build with us in the Capitol including: Harry Belafonte, Jesse Jackson, Julian Bond, Talib Kweli and more.

◙ Earned the attention of mainstream media outlets including The New York Times, MSNBC, CNN and more.

◙ Received invitation to speak at the 50th Anniversary Commemoration of the March on Washington on August 24th and August 28th


After you have donated, let us know by leaving a comment or sending a
kosmail to Tortmaster.
How You Can Help Support the Dream Defenders




---




Facebook and Twitter: Click the links at the top of the diary to "Like" us on your Facebook page. Use hashtags #TakeoverFlorida and #kt2 (Kossacks Tweet Too) on Twitter.
Diaries: Please recommend, tip, and comment in our diaries. Volunteer to write diaries for our group and republish to your Daily Kos groups.

Please consider making a donation to the Dream Defenders. Thanks for your support.
Support the Dream Defenders - A Daily Kos Group
---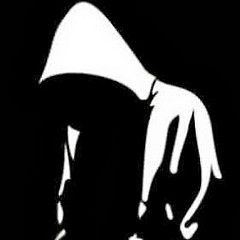 The Dream Defenders are fighting for justice in Florida. Their mission is to enact Trayvon's Law in Florida, which would repeal the Stand Your Ground law, ban racial profiling, and end the school-to-prison pipeline.
Support the Dream Defenders is a Daily Kos community. We promote and support the Dream Defenders, online and offline.
How To Join Us: Send us a kosmail.
How to Follow Us: Go to our diaries page and click the ♥ or the word Follow. If you are a Kossack, when you Follow a person or group, their diaries will appear in your Stream. As an example, here is the Stream of one of our most respected members. Note: Joining and Following are completely separate functions in DK4.
How to Find Our Diaries: We publish on Friday evenings at 5:00 pm EDT and 2:00 pm PDT. Here's where you can find our next group diary and all diaries published and republished by our group.
How to Find Our Groupmail Inbox: DK4 groupmail inboxes are notoriously difficult to find, because we receive no "You have mail" signal. If you have Editor status, and you want to participate, please bookmark our group kosmail inbox, and check it as frequently as you want to participate. That page does not refresh itself, either.
Floridians: We welcome your reports, pictures, and promotion of your feet-on-the-ground protests and organizing in support of the Dream Defenders. Please use our comments and/or group kosmail to confidentially locate nearby Floridians who support the Dream Defenders and build networks. If you have never written a diary, we will help you. Ask us anything.
Support the Dream Defenders is a community of Kossacks. We are an action group dedicated to supporting the passage of Trayvon's Law in Florida. Each of us is opposed to the Stand Your Ground law in Florida. We do not need to debate the merits of SYG laws or 2nd Amendment issues in our action diaries. If you want to argue, go start your own DK group and/or go write your own diary.