Interrogatories
How long did you lurk on Daily Kos before you first commented? Did you sign up right away or wait until you wanted to comment?
Did you go to your prom? Did you enjoy it? Who was your date, what did you wear, and what kind of music did they have? Was it a decorated gym, or one of the lavish ones that have become a thing in recent years?
Did you ever work the phones at a telethon or pledge drive? Know anyone who did? Ever call and pledge?
What is the first record or CD that you ever bought with your own money?
The Twitter Emitter
Cut food stamps to encourage work. Also, cut fire departments to encourage safety.

— Chris Dashiell (@cdashiell) September 19, 2013
As near as I can tell, current GOP civil war is about who can eat the most bugs in one sitting.

— Hunter (@HunterDK) September 19, 2013
Has the catchphrase "waste, fraud & abuse" become shorthand for, "I'm a heartless right-winger?"

— Mark Fiore (@MarkFiore) September 20, 2013
Repubs r so concerned abt fetal pain but never wonder what a hungry belly feels like.

— Tina (@trcfwtt) September 20, 2013
Hypothesis: The more the Pope moves to the center, the longer the GOP has to pee on the poor.

— LOLGOP (@LOLGOP) September 20, 2013
Food is for closers.

— David Waldman (@KagroX) September 20, 2013
Properly butchered and frozen, Rush Limbaugh could feed a family of four for six months. #EatTheGOP

— allanbrauer (@allanbrauer) September 20, 2013
For those of you who keep Kosher, sorry, but all we have is Eric Cantor. #EatTheGOP

— allanbrauer (@allanbrauer) September 20, 2013
You're a Republican if you think the gov't should pay farmers to grow food that gov't shouldn't help struggling families to buy

— Dana Houle (@DanaHoule) September 20, 2013
I remember how the folks on food stamps cost our country trillions by selling bets on bad mortgages to suckers. Glad they're being punished!

— LOLGOP (@LOLGOP) September 20, 2013
In an effort to reduce spending, GOP insisting poor get off food stamps and use email instead.

— Derek Johnson (@derekjjohnson) September 20, 2013
Remember that time food stamp recipients spent trillions invading Iraq for no particular reason?

— Lucas O'Connor (@lucasoconnor) September 20, 2013
Pope Francis: "The Church has grown obsessed with abortion, gay marriage and contraception. I mean, who put Rick Santorum in charge?"

— Top Conservative Cat (@TeaPartyCat) September 20, 2013
On This Day
In 1881, Chester A. Arthur took the oath of office as President following the death of James Garfield.
In 1962, African American student James Meredith was barred from entering the University of Mississippi.
In 1973, female tennis champ Billie Jean King clobbered sexist pig Bobby Riggs in the "Battle of the Sexes" match at the Houston Astrodome.
In 1982, NFL players went out on strike.
In 1984, the U.S. embassy in Beirut, Lebanon was struck by a suicide bomber, killing 22. (But….BENGHAZI!!!)
In 2001, George W. Bush declared the War on Terror.
In 2011, the U.S. finally ended "Don't Ask, Don't Tell."
Born on This Day
1486 – Arthur, Prince of Wales (d. 1502)
1758 – Jean-Jacques Dessalines, Haitian emperor (d. 1806)
1807 - Friedrich Gauermann, Austrian painter (d. 1862)
1819 - Théodore Chassériau, French painter (d. 1856)
1831 – Kate Harrington, American teacher and poet (d. 1917)
1878 – Upton Sinclair, American journalist and author (d. 1968)
1885 – Jelly Roll Morton, American pianist, bandleader and composer (d. 1941)
1894 - Claire Mersereau, silent film actress (d. 1982)
1902 – Stevie Smith, English author and poet (d. 1971)
1914 – Kenneth More, English actor (d. 1982)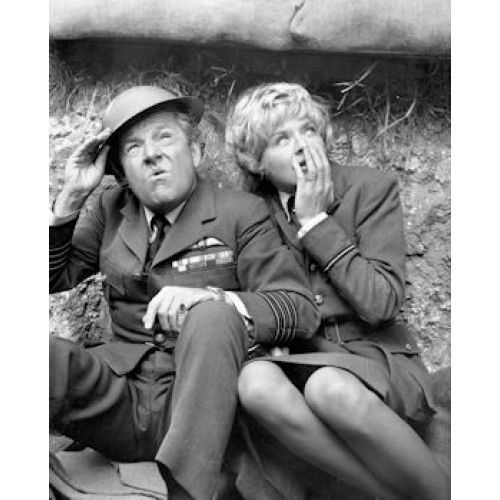 1917 – Clarice Taylor, American actress (d. 2011)
1920 – Jay Ward, American cartoonist (d. 1989)
1921 – Chico Hamilton, American drummer and bandleader
1922 – William Kapell, American pianist (d. 1953)
1924 – Gogi Grant, American singer
1925 – Bobby Nunn, American singer (The Coasters and The Robins) (d. 1986)
1927 – Rachel Roberts, Welsh actress (d. 1980)
1929 – Anne Meara, American actress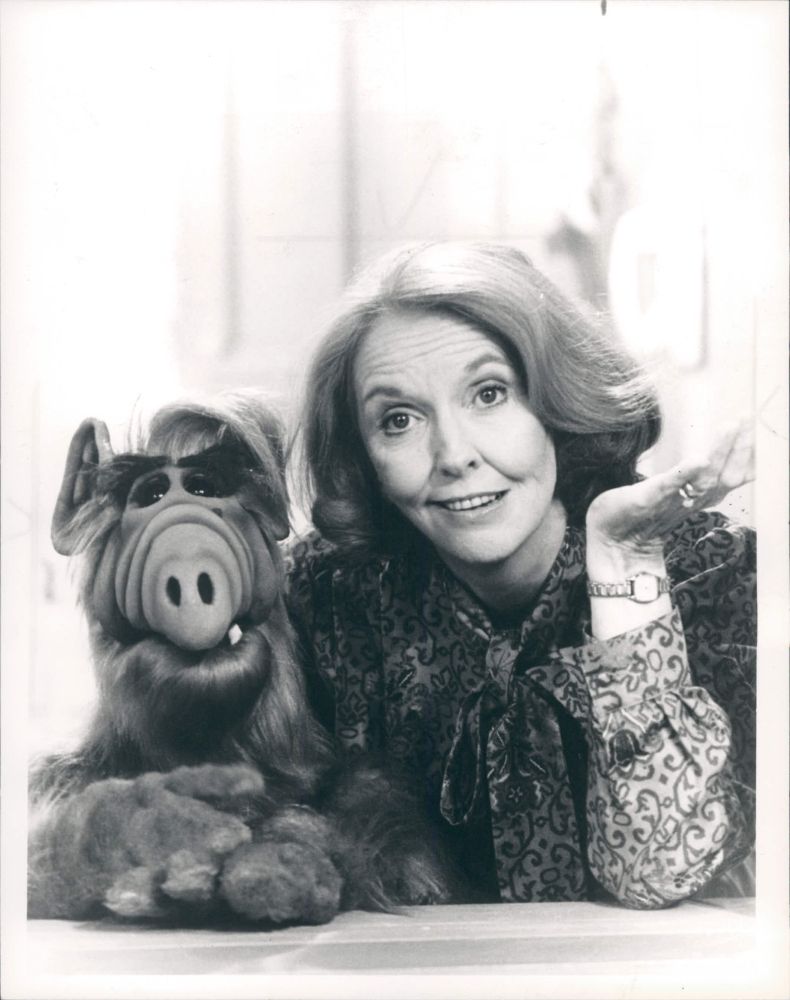 1930 – Eddie Bo, American singer and pianist (d. 2009)
1934 – Sophia Loren, Italian actress. See Tipple Jar
1937 - Monica Zetterlund, Swedish singer and actress (d. 2005)
1941 – Dale Chihuly, American sculptor
1947 – Billy Bang, American singer and composer (d. 2011)
1948 – George R. R. Martin, American screenwriter and author
1956 – Gary Cole, American actor
1957 – Alannah Currie, New Zealand singer-songwriter (Thompson Twins)
1960 – Dave Hemingway, English singer-songwriter (The Beautiful South and The Housemartins)
1964 – Randy Bradbury, American bass player (Pennywise and One Hit Wonder)
1964 – Maggie Cheung, Hong Kong actress
1966 – Nuno Bettencourt, Portuguese singer-songwriter and guitarist (Extreme, Satellite Party, DramaGods, and Mourning Widows)
1968 – Van Jones, American attorney and activist
1968 – Ben Shepherd, American singer-songwriter and bass player (Soundgarden, Hater, and Wellwater Conspiracy)
1975 – Asia Argento, Italian actress
Died on This Day
1643 – Lucius Cary, 2nd Viscount Falkland, English politician and author (b. 1610)
1721 – Thomas Doggett, Irish actor (b. 1640)
1724 - David von Krafft, Swedish painter (b. 1655)
1793 – Fletcher Christian, English navy officer (b. 1764)
1810 - Wouter Johannes van Troostwijk, Dutch painter (b. 1782)
1932 – Wovoka, Native American religious leader, founded the Ghost Dance Movement (b. 1856)
1932 - Max Slevogt, German painter (b. 1868)
1933 – Annie Besant, English activist (b. 1847)
1960 - Ida Rubinstein, Russian ballerina (b. 1885)
1962 - Robert Colquhoun, Scottish painter (b. 1914)
1973 – Jim Croce, American singer-songwriter (b. 1943)
1973 - Marion Fairbanks, silent film actress (b. 1900)
1984 – Steve Goodman, American singer-songwriter and guitarist (b. 1948)
1985 – Helen Clark MacInnes, Scottish-American author (b. 1907)
1993 - Zita Johann, American actress (b. 1904)
1999 – Raisa Gorbachova, Russian wife of Mikhail Gorbachev (b. 1932)
2005 – Simon Wiesenthal, Austrian holocaust survivor and nazi hunter (b. 1908)
Today is
National Rum Punch Day
National Punch Day (the kiddies version of the above?)
National POW/MIA Recognition Day
National Tradesmen Day