this is the Saturday Morning Home Repair Blog where the Dailykos community gets together to talk about all things construction and repair. Our genial and expert staff stand ready to aid you on your every problem
The Unstupiding Of a House, Parte the Sixty Third
You know, one of the things I learned in the Vietnam War was how to ignore stupid things. yep, its part of war, looking at stuff and saying That CAN'T be real. Its also part of looking at my house. One of the things that was noticeably stupid about this house was the barn ridge as in there wasn't one.
Exhibit A: the non existent barn ridge. See how one side of the roof overlaps the other? I mean the stupid way it does? With no ridge?
I stared at this for 8 years, ignoring it and hating the person who did it. It was one of those things that looked so stupid I always thought that CAN'T be real. Finally I could stand it no longer. I had to Do The Right Thing.
I had power shears from redoing the roof on my garage 2 years ago so I finally got to work. I ordered some ridge pieces and brought them home


I cut off the old stupid and installed a new ridge piece. This took about an hour to do and after all those years of sitting there looking at it and hating.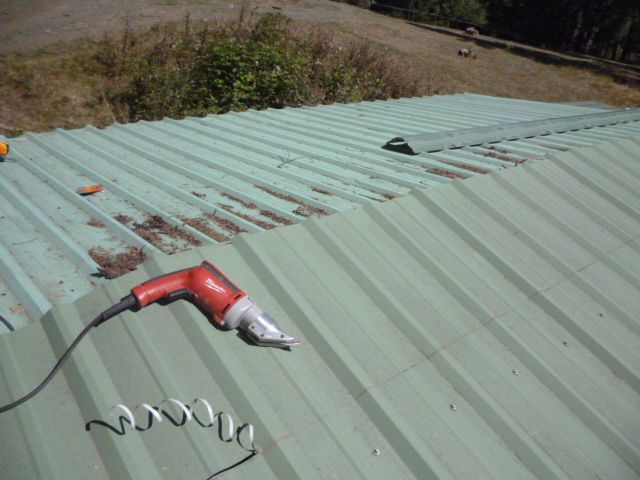 I learned a lot about metal roofs when I did my garage, enough I feel confident working on them now.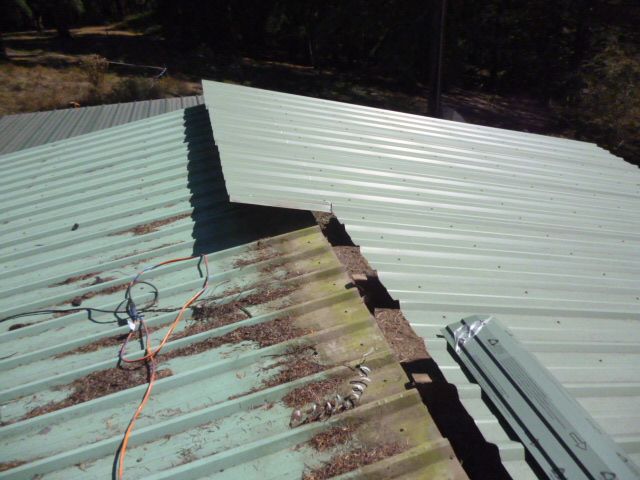 Ahh, Satori at last. Nothing like sitting there in the golf cart admiring your work after the job is done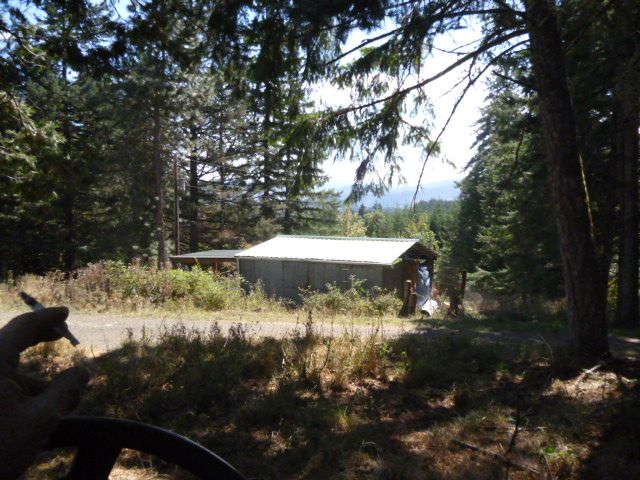 Ok the other notable thing I did since I last communicated with you was roll this big ass old stump out of my driveway where it had sat for 4 years since the 3 big trees in our yard were cut down.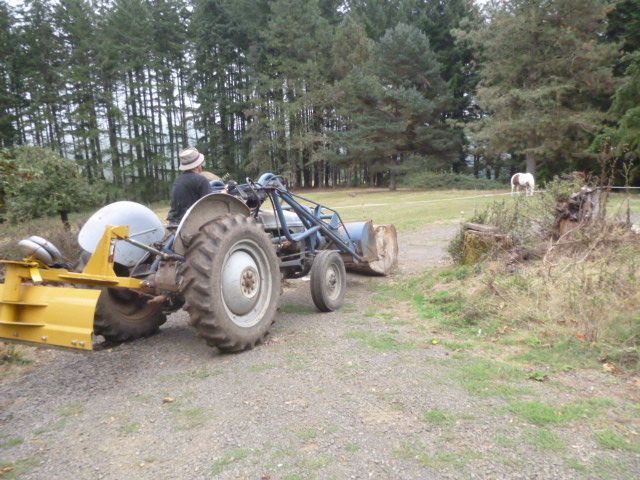 I love having my own tractor, it solves a lot of problems. This is a real boy toy. RUUUUMMMM! RUUUUMMMM! RUUUMMMMM!

Ok so thats some of what I've been doing these past weeks. What are you working on?