Interrogatories
When did you first use the internet? What was your connection speed? Who was your first ISP? Where did you first venture online (chat rooms/usenet/etc.)?
Are you able to separate your opinion of a celebrity's talent/skill from that person's public misbehavior or politics?
What was your favorite Dr. Seuss book?
Do you shop at Aldi's? Whole Foods? Safeway? Piggly Wiggly? Where do you shop and why do you shop there?
The Twitter Emitter
One man's "reacting to a negative event by suggesting practical action to prevent its recurrence" is another man's "politicizing a tragedy".

— God (@TheTweetOfGod) September 16, 2013
My '86 Mets didn't need steroids, they won the championship on a rugged blend of hubris, guts and cocaine.

— John Fugelsang (@JohnFugelsang) September 21, 2013
Is there a Japanese word for when you watch the series finale for a show you gave up on many years ago? #Dexter

— Brandon David Wilson (@Geniusbastard) September 22, 2013
David Gregory accepts Best Infomercial Emmy for Meet the Press, thanks John McCain, Liz Cheney and his producers the Koch Brothers #Emmys

— The Daily Edge (@TheDailyEdge) September 23, 2013
Ted Cruz is the political version of an asian carp, an invasive species who seems to be gobbling up the other useful organisms in his party.

— Lizz Winstead (@lizzwinstead) September 23, 2013
Cruz: Watch as I polish my conservative credentials on the tattered, shabby rags of the sad hobos who actually wish to govern.

— pourmecoffee (@pourmecoffee) September 23, 2013
Like most Cruises, Ted Cruz seemed exciting and fun at first, but now it's just tired and bored of doing the same thing over and over.

— Will McAvoy (@WillMcAvoyACN) September 23, 2013
It's a shame the South didn't think of shutting down the government on Lincoln to keep slavery; maybe they could've prevented the Civil War!

— Top Conservative Cat (@TeaPartyCat) September 23, 2013
It's so sad that people think Republicans care that the article they're citing is wrong. Psst: They're shills. They don't care. #ACA

— Andrew Gatto (@AndrewGatto) September 23, 2013
Republicans. They've pledged not to raise your taxes, but don't give a shit about destroying your 401K.

— kara vallow (@teenagesleuth) September 23, 2013
On This Day
In 1780, Benedict Arnold fled to the Brits after his treason was discovered.
In 1789, George Washington signed the Judiciary Act of 1789 into law. The bill created the Federal judiciary (including circuit and district courts), set the number of Supreme Court Justices (6 at the time), and created the Office of Attorney General.
In 1890, the Mormon Church officially renounced polygamy.
In 1906, Devil's Tower became the first National Monument, thanks to Teddy Roosevelt.
In 1968, CBS debuted 60 Minutes.
In 1979 - CompuServe launched its ISP and e-mail service, the first such public service. IIRC, they charged per e-mail received (this was before Spam).
In 1988, soul singer James Brown was arrested after leading police across two states.
Born on This Day
15 – Vitellius, Roman emperor (d. 69)
1534 – Guru Ram Das, India (current Pakistan) 4th Sikh Guru (d. 1581)
1717 – Horace Walpole, English historian, author, and politician (d. 1797)
1755 – John Marshall, American jurist, 4th Chief Justice of the United States (d. 1835)
1755 - Robert Lefèvre, French painter (d. 1830)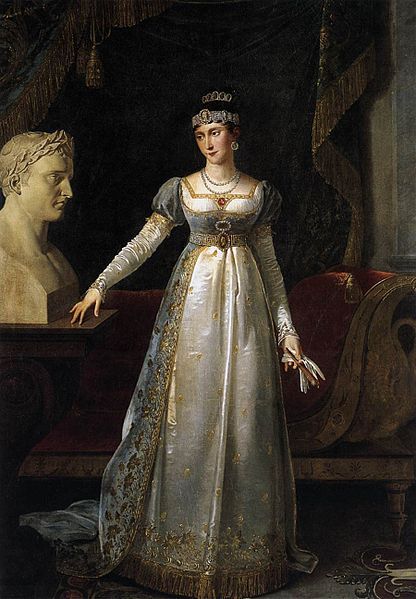 1756 - Bénigne Gagneraux, French painter and engraver (d. 1795)
1807 - Theodor Hosemann, German genre painter and lithographer (d. 1875)
1870 – Georges Claude, French chemist and engineer, invented Neon lighting (d. 1960)
1883 – Franklin Clarence Mars, American businessman, founded Mars, Incorporated (d. 1934)
1893 – Blind Lemon Jefferson, American singer-songwriter and guitarist (d. 1929)
1896 – F. Scott Fitzgerald, American author (d. 1940)
1899 – William Dobell, Australian painter (d. 1970)
1905 – Severo Ochoa, Spanish–American doctor and chemist, Nobel Prize laureate (d. 1993)
1923 – Fats Navarro, American trumpet player (d. 1950)
1929 – John Carter, American clarinet, saxophone, and flute player (d. 1991)
1933 – Mel Taylor, American drummer (The Ventures) (d. 1996)
1936 – Jim Henson, American puppeteer, director, and producer, founded The Jim Henson Company (d. 1990)
1938 – Steve Douglas, American saxophonist and producer (The Wrecking Crew) (d. 1993)
1939 – Wayne Henderson, American trombonist and producer (The Crusaders)
1941 – Linda McCartney, American singer, photographer, and activist (Wings) (d. 1998)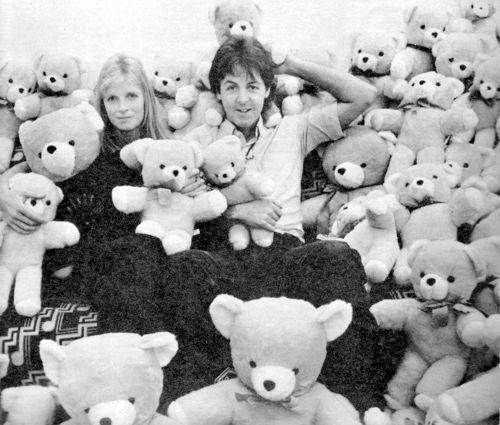 1942 – Gerry Marsden, English singer-songwriter and guitarist (Gerry & The Pacemakers)
1945 – Lou Dobbs, batshit crazy American talking head.
1946 – Jerry Donahue, American guitarist and producer, (Fotheringay, Fairport Convention, The Electric Revelators, and The Hellecasters)
1948 – Phil Hartman, Canadian actor (d. 1998)
1952 – Mark Sandman, American singer-songwriter, musician, and producer (Morphine and Treat Her Right) (d. 1999)
1958 – Kevin Sorbo, American actor
1965 – Janet Weiss, American drummer (Sleater-Kinney, Quasi, Stephen Malkmus and the Jicks, The Go-Betweens, and Wild Flag)
1971 – Peter Salisbury, English drummer (The Verve and Black Rebel Motorcycle Club)
Died on This Day
1143 – Pope Innocent II
1228 – Stefan the First-Crowned, Serbian king (b. 1165)
1541 – Paracelsus, German-Swiss physician, botanist, and chemist (b. 1493)
1732 – Emperor Reigen of Japan (b. 1654)
1822 - Achille Etna Michallon, French painter (b. 1796)
1873 – Fyodor Vasilyev, Russian painter (b. 1850)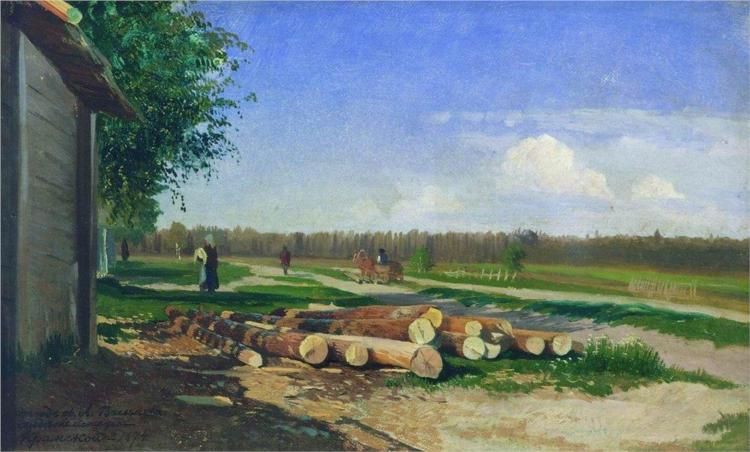 and
1889 – Charles Leroux, American balloonist and parachutist (b. 1856)
1892 – Jan Willem van Borselen, Dutch landscape painter (b. 1825)
1895 – Ernst Meisel, German genre painter (b. 1838)
1928 – Carl Wilhelmson, Swedish painter (b. 1866)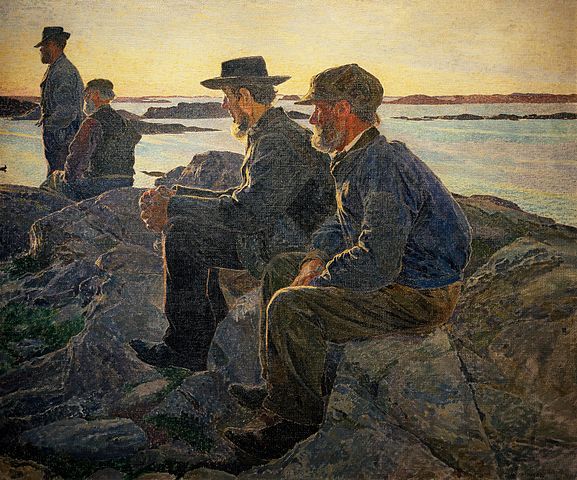 1930 – William A. MacCorkle, American lawyer and politician, 9th Governor of West Virginia (b. 1857)
1939 – Carl Laemmle, German-American film producer, founded Universal Studios (b. 1867)
1948 – Warren William, American actor (b. 1894) See Tipple Jar
1952 - René Seyssaud, French painter (b. 1867)
1984 – Neil Hamilton, American actor (b. 1899)
1991 – Dr. Seuss, American author, poet, and illustrator (b. 1904)
2004 – Françoise Sagan, French author and scriptwriter (b. 1935)
2009 – Susan Atkins, American murderer (b. 1948)
2012 – Bruno Bobak, Polish-Canadian painter (war artist) (b. 1923)
Today is
National Voter Registration Day (unless Republicans can stop it)
National Woman Road Warrior Day
Punctuation Day
National Cherries Jubilee Day
Festival of Latest Novelties