Interrogatories
Have you ever run a marathon?
Have you ever participated in a charity "walk" or "ride"? Which ones?
What's your favorite one-hit wonder? (This would be a hit song by someone that never had any other hits.)
Have you been to a state fair or a county fair? Did you ever enter into any of the competitions (best jam, pie, or animals…stuff like that)? What was your favorite part of the fair? Did you eat any food on a stick?
The Twitter Emitter
Cruz didn't listen to the 90% of voters who support background checks. Now he wants to #MakeDCListen to minority who disapproves #Obamacare

— DC Debbie (@DCdebbie) September 24, 2013
Not sure how he gets the Pursed Lips of Fake Thoughtfulness around a burger. #keepcruzing

— Ana Marie Cox (@anamariecox) September 24, 2013
OMG I broke a fingernail, #obamacare must be stopped! ::burns down hospital::

— DC Debbie (@DCdebbie) September 24, 2013
Cruz reading tweets. Pronounces "gifs" with a 'j' sound. Riot breaks out on Senate floor followed by war and the collapse of civilization.

— TBogg (@tbogg) September 24, 2013
#StandWithCruz because that chest pain is probably just the pizza you ate. #defundobamacare

— Crutnacker (@Crutnacker) September 24, 2013
Is there an Olympics for self-regard?

— Christopher Hayes (@chrislhayes) September 24, 2013
I will now stand here alone in my room and talk to myself. Let's call it a filibuster

— William K. Wolfrum (@Wolfrum) September 24, 2013
Ted Cruz will have to pee soon from all the tears of the uninsured he's been drinking.

— pourmecoffee (@pourmecoffee) September 24, 2013
Ted Cruz, you crazy kid. There's no surer sign of a grandstanding politician than filibustering a bill that's already been signed into law.

— Adam Carl (@AdamWearsPants) September 24, 2013
What Ted Cruz is doing is shooting hoops alone in his driveway. His followers think this is game 7 of the NBA finals. Because they're idiots

— TBogg (@tbogg) September 25, 2013
On This Day
In 1690, the New World's first newspaper consisting of more than one page was published. It went by the rather clunky title of "Publick Occurrences Both Forreign and Domestick." It was intended to be a monthly rag, but no second edition was ever published.
In 1789, Congress approved 12 amendments to the Constitution. Ten of them became The Bill of Rights. Two of them were never ratified. One was The Congressional Aportionment Amendment, which would have set the formula for determining the number of representatives (currently set by statute). The second was The Congressional Compensation Amendment, which "prohibits any law that increases or decreases the salary of members of the Congress from taking effect until the start of the next set of terms of office for Representatives." This was finally ratified in 1992 and is now the 27th Amendment.
In 1890, Sequoia National Park was established by Congress.
In 1926, the League of Nation's "Convention to Suppress the Slave Trade and Slavery" was first signed. Member nations have continued to sign. The definition of slavery in the document was revised and extended in 1956.
In 1977, the Chicago Marathon was held for the first time, with an estimated 4,200 participants.
In 1996, the very last of the slave labor emporiums/prisons known as the Magdalen Asylums closed down.
Born on This Day
1718 - Martin Johann Schmidt, aka Kremser Schmidt, Austrian painter (d. 1801)
1764 – Fletcher Christian, English navy officer (d. 1793)
1766 – Armand-Emmanuel de Vignerot du Plessis, Duc de Richelieu, French politician, Prime Minister of France (d. 1822) (the character Valmont in Dangerous Liaisons is said to be based on him)
Portrait by Jean-Marc Nattier
1782 – Charles Robert Maturin, Irish playwright and novelist (d. 1824)
1797 - Cornelis Kruseman, Dutch painter (d. 1857)
1807 - Marinus Adrianus Koekkoek the elder, Dutch landscape painter (d. 1870)
1820 - Frederick Richard Pickersgill, British painter (d. 1900)
1865 - Georges Lemmen, Belgian painter (d. 1916)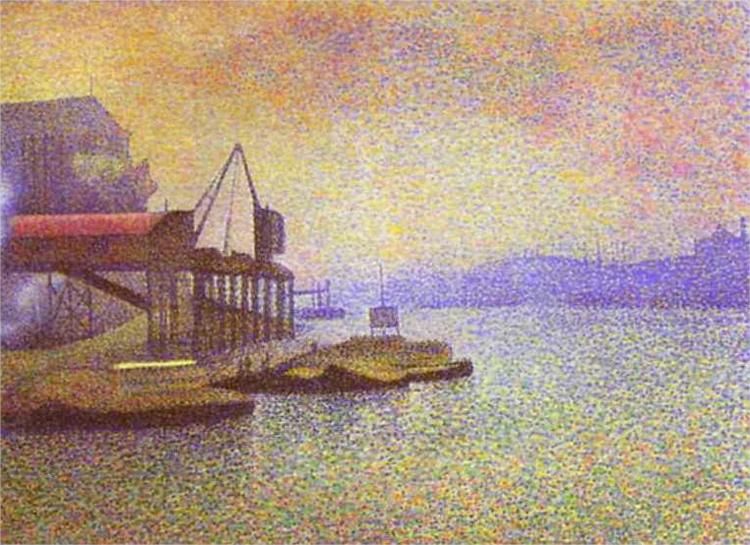 1865 - Henri Lebasque, French painter (d. 1937)
1866 – Thomas Hunt Morgan, American geneticist, Nobel Prize laureate (d. 1945)
1875 - Fernando Álvarez de Sotomayor y Zaragoza, Spanish painter (d. 1960)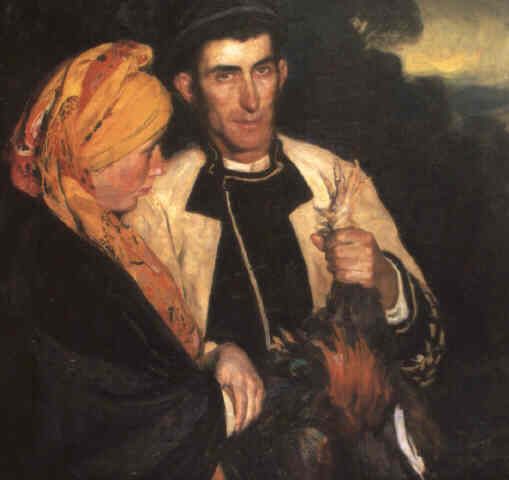 1879 - George William Sotter, U.S. impressionist painter and stained glass artist (d. 1953)
1887 - Marguerite Zorach, U.S. fauvist painter (d. 1968)
1897 – William Faulkner, American author, Nobel Prize laureate (d. 1962)
1903 – Mark Rothko, Latvian-American painter (d. 1970)
1915 – Ethel Rosenberg, alleged Soviet spy (d. 1953)
1921 – Robert Muldoon, New Zealand politician, 31st Prime Minister of New Zealand (d. 1992)
1926 – Aldo Ray, American actor (d. 1991)
1929 – Delia Scala, Italian actress (d. 2004)
1929 – Barbara Walters, American journalist, broadcaster, and author
1930 – Shel Silverstein, American author, poet, illustrator, cartoonist, and songwriter (d. 1999)
1932 – Glenn Gould, Canadian pianist and composer (d. 1982)
1933 – Ian Tyson, Canadian singer-songwriter, guitarist, and producer (Ian & Sylvia)
1936 – Juliet Prowse, South African actress and dancer (d. 1996)
1943 – Robert Gates, American civil servant and academic, 22nd United States Secretary of Defense
1943 – John Locke, American keyboard player (Spirit and Nazareth) (d. 2006)
1944 – Michael Douglas, American actor and producer
1945 – Dee Dee Warwick, American singer (d. 2008)
1946 – Bryan MacLean, American singer-songwriter, guitarist, and producer (Love) (d. 1998)
1947 – Cheryl Tiegs, American model and actress
1949 – Pedro Almodóvar, Spanish director, screenwriter, and producer
1952 – Christopher Reeve, American actor (d. 2004)
1955 – Steven Severin, English bass player, songwriter, and producer (Siouxsie and the Banshees and The Glove)
1957 – Michael Madsen, American actor
1968 – Will Smith, American actor, producer, and rapper (DJ Jazzy Jeff & The Fresh Prince)
1969 – Catherine Zeta-Jones, Welsh actress
1970 – Dean Ween, American singer-songwriter and guitarist (Ween)
1974 – Richie Edwards, English singer-songwriter and guitarist (Stone Gods, The Darkness, and Onion Trump)
Died on This Day
1534 – Pope Clement VII (b. 1478)
1561 - Alonso Berruguete, Spanish Mannerist painter and sculptor (b. 1488)
1690 - Pieter van Lint, Flemish painter (b. 1609)
1703 – Archibald Campbell, 1st Duke of Argyll (b. 1658)
1849 – Johann Strauss I, Austrian composer (b. 1804)
1893 - Albert Joseph Moore, English painter (b. 1841)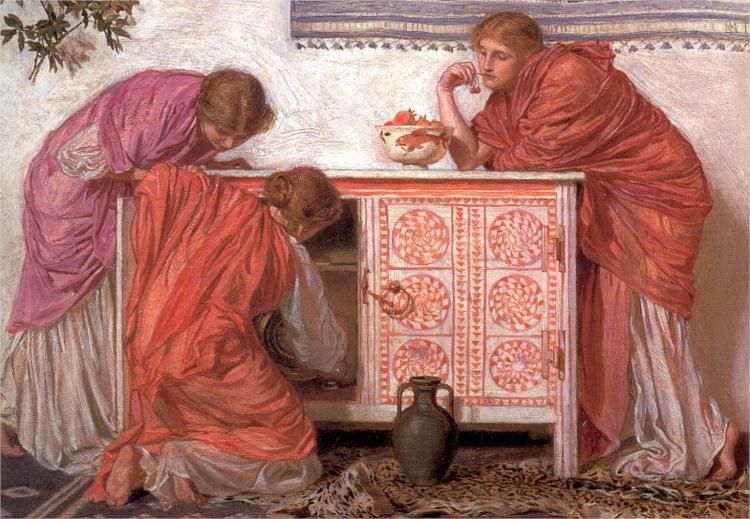 1900 – John M. Palmer, American soldier and politician, 15th Governor of Illinois (b. 1817)
1933 – Ring Lardner, American author and columnist (b. 1885)
1949 - Henri-Charles Manguin, French fauvist painter (b. 1874)
1960 – Emily Post, American author (b. 1873)
1961 – Frank Fay American actor (b. 1897)
1980 – John Bonham, English drummer and songwriter (Led Zeppelin) (b. 1948)
1980 – Lewis Milestone, Russian-American director, screenwriter, and producer (b. 1895)
1987 – Mary Astor, American actress (b. 1906)
1987 – Emlyn Williams, Welsh actor (b. 1905)
1991 – Viviane Romance, French actress (b. 1912) See Tipple Jar
1999 – Marion Zimmer Bradley, American author (b. 1930)
2005 – Don Adams, American actor and comedian (b. 1923)
Today is
Crab Meat Newburg Day
National Food Service Employees Day
National Comic Book Day
World Ataxia Awareness Day
Math Story Telling Day
National One-Hit Wonder Day