Interrogatories
It's National Good Neighbor Day. Are you a good neighbor? Do you have good neighbors?
Do you and your partner/spouse have "your song?" What is it?
Are you a bowler? What was your best score? Are you a golfer?
Has anything in your medicine cabinet expired? Have you checked lately, or do you check regularly?
The Twitter Emitter
Every time #TedCruz talks about Christianity an angel coughs up blood.

— John Fugelsang (@JohnFugelsang) September 25, 2013
GOP: Stop saying that we "need to have a debate" about health care. We did in 2010. We did in 2012. You lost.

— The Rude Pundit (@rudepundit) September 25, 2013
Ted Cruz's choice of reading Green Eggs and Ham was brilliant. As a secret Muslim, President Obama can't eat ham.

— Jack Kimble (@RepJackKimble) September 25, 2013
Harvard and Princeton are both in their bedrooms weeping in the fetal position.

— Andrew Gatto (@AndrewGatto) September 25, 2013
Ted Cruz & #teaparty continue to fight for the uninsured's right seek care at local ERs & taxpayers' right to pay for it.

— John Fugelsang (@JohnFugelsang) September 25, 2013
After 24 hours of wall-to-wall coverage of the Cruz non-filibuster, we must ask: is there more the media could have done?

— Jesse Taylor (@jesseltaylor) September 25, 2013
By voting for cloture Ted Cruz is the personification of " The food there is terrible.. and such small portions"

— TBogg (@tbogg) September 25, 2013
Ted Cruz votes for thing Ted Cruz railed against. Next step: send out fundraising letter condemning self for doing that.

— Hunter (@HunterDK) September 25, 2013
I'll believe Ted Cruz is really willing to do anything and everything to #DefundObamacare when he starts a hunger strike.

— John Fugelsang (@JohnFugelsang) September 25, 2013
That wasn't a filibuster. It was the Senate's comment section.

— LOLGOP (@LOLGOP) September 25, 2013
On This Day
In 1580, Sir Francis Drake returned to England after having circumnavigated the earth.
In 1789, Thomas Jefferson became the first Secretary of State.
In 1914, the FTC (Federal Trade Commission) was established.
In 1960, the first televised Presidential debate occurred in Chicago between Richard M. Nixon and John F. Kennedy.
In 1957, "West Side Story" made its Broadway debut.
In 1960, Fidel Castro threw Cuba's support behind the U.S.S.R.
In 1969, The Beatles' Abbey Road album was released in the U.K.
In 1986, William Rehnquist was sworn in as Chief Justice, and Antonin Scalia was sworn in as Associate Justice of the Supreme Court.
In 2005, Lynndie England was found guilty by a military court of one count of conspiracy, four counts of maltreating detainees and one count of committing an indecent act. She beat a conspiracy charge. She was sentenced to 3 years in prison and was dishonorably discharged.
Born on This Day
1774 – Johnny Appleseed, American environmentalist (d. 1845)
1791 – Théodore Géricault, French painter (d. 1824)
1803 - Thomas Sidney Cooper, English painter of sheep (d. 1902)
1823 - William Henry Knight, British painter (d. 1863)
1848 - Helen Allingham, English painter (d. 1926)
1862 - Arthur Bowen Davies, U.S. painter and illustrator (d. 1928)
1865 – Mary Russell, Duchess of Bedford (d. 1937)
1874 – Lewis Hine, American photographer and activist (d. 1940)
1875 – Edmund Gwenn, Welsh actor (d. 1959)
1876 - Georges Emile Lebacq, Belgian painter (d. 1950)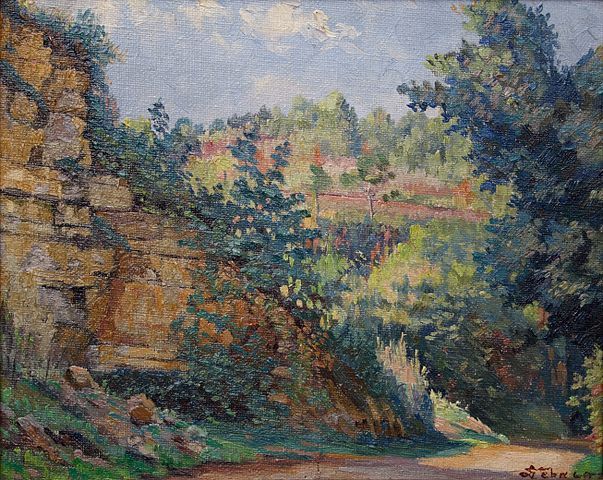 1887 – Antonio Moreno, Spanish actor (d. 1967)
1888 – T. S. Eliot, American-English publisher, playwright, and critic, Nobel Prize laureate (d. 1965)
1893 – Gladys Brockwell, American actress (d. 1929)
1897 – Pope Paul VI (d. 1978)
1914 – Jack LaLanne, American fitness expert (d. 2011)
1926 – Julie London, American singer and actress (d. 2000)
1936 – Winnie Mandela, South African activist
1945 – Bryan Ferry, English singer-songwriter (Roxy Music)
1946 – Christine Todd Whitman, American politician and author, 50th Governor of New Jersey
1948 – Olivia Newton-John, English-Australian singer-songwriter and actress
1949 – Minette Walters, most excellent English mystery author
1956 – Linda Hamilton, American actress
1958 – Darby Crash, American singer-songwriter (The Germs and Darby Crash Band) (d. 1980)
1967 – Shannon Hoon, American singer-songwriter and guitarist (Blind Melon) (d. 1995)
1968 – James Caviezel, American actor
Died on This Day
1670 - Abraham Teniers, Flemish painter (b. 1629)
1785 - Charles Bird King, U.S. painter who was commissioned to paint many Native American leaders (d. 1862)
1893 - Annie Feray Mutrie, English still life painter (b. 1826)
1902 – Levi Strauss, German-American businessman, founded Levi Strauss & Co. (b. 1829)
1914 - August Macke, German expresssionist painter (b. 1887)
1937 – Bessie Smith, American singer and actress (b. 1894)
1952 – George Santayana, Spanish philosopher (b. 1863)
1973 – Anna Magnani, Italian actress (b. 1908)
1996 – Nicu Ceaușescu, Romanian politician (b. 1951)
1998 – Betty Carter, American singer (b. 1930)
2000 – Richard Mulligan, American actor (b. 1932)
2003 – Robert Palmer, English singer-songwriter (The Power Station and Vinegar Joe) (b. 1949)
2008 – Paul Newman, American actor, director, and businessman, co-founded Newman's Own (b. 1925) See Tipple Jar
2010 – Gloria Stuart, American actress and painter (b. 1910)
Today is
Johnny Appleseed Day
Shamu the Whale Day
World Maritime Day
World Pancake Day (or Pancake Lover's Day)
World Heart Day
National Good Neighbor Day