A couple of years back, I wrote about visiting Holt Cemetery with my friend Grace to clean up around her family plot.
Grace has herself passed on since then and, per her wishes, was laid to rest in the plot in Holt.
Also per her wishes, her friends and neighbors pitched in to replace the old plywood marker and broken wooden grave surround with a real headstone. She was our friend and deserved the best we could do.
This afternoon, GF and I went out to fancy our fancy girl's place a little.
Holt is, for all its neglected state, a lovely and peaceful place, especially towards close of day, when all the Delgado College students have pulled their cars from the little access road to the cemetery. It was reasonably cool and sprucing up Grace's place was an easy duty.
The old arrangements begged for some attention
especially the marker
Still, it wasn't out of place. Many of the graves at Holt are marked with handmade wooden markers. Many, in fact, are unmarked, including that of Buddy Bolden, the father of ensemble jazz.
Holt is a patriotic place, as many of the markers are Government Issue, noting the final resting places of men and women who served America in war.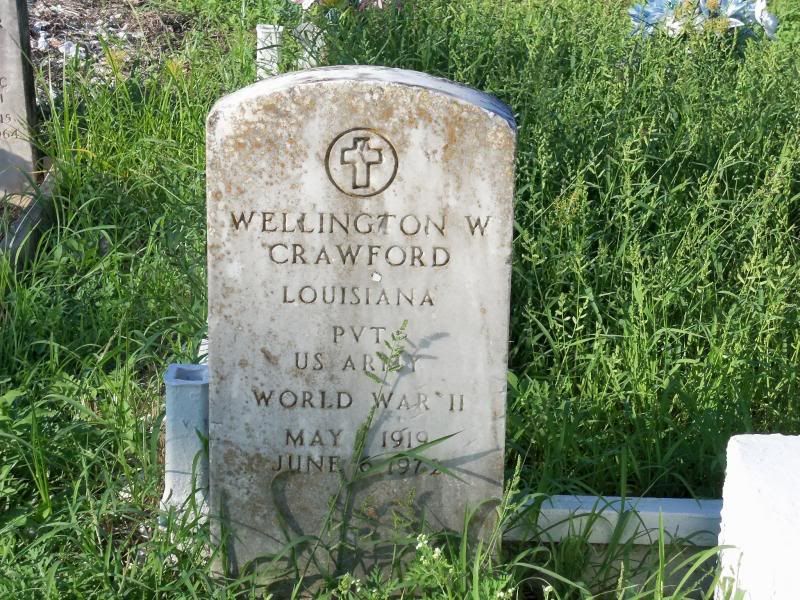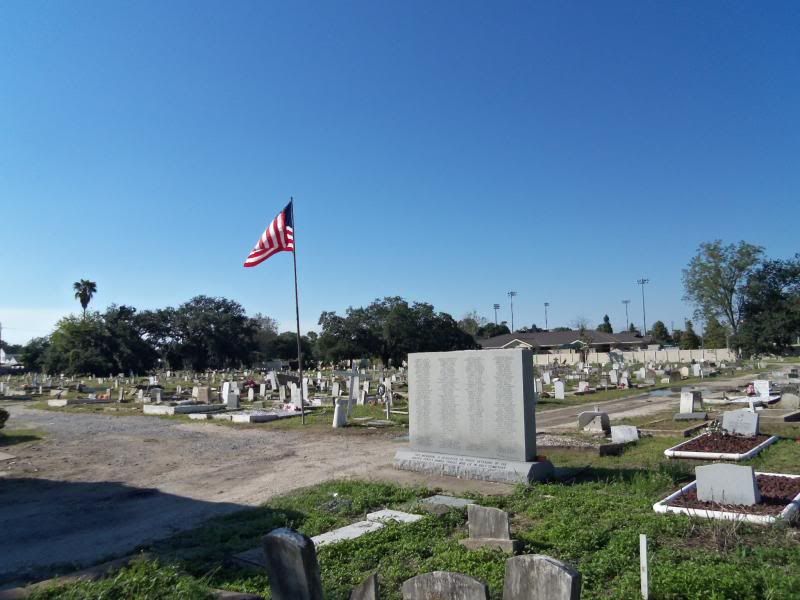 Some simply note the passing of one dearly loved and missed.
I hope we did alright by our friend. The new stone's not very fancy, but it's what we could do. I'd like to think she's pleased.
We did leave the old board at the grave's head, against the fence. It's message of "Love Always" still applies.