Course prep, course prep, course prep, exams, grading and the class I'm "substituting" in because who knows why the administration won't pull the trigger on this ever-extending medical leave (back September 5 [no], back October 1 [no], back October 16 which is eight weeks into a 16 week semester, and I'm pretty sure it's not a physical illness either.). The usual sturm-und-drang over WHAT to do and who to play for a music diary, so I'm just going to be self-indulgent here and skirt around disco for another month. The 1970s again, British again, but a group that re-formed around a core of three members for almost each album and until the very end did MUCH better in Britain than they did on this side of the Atlantic. No, this is NOT going to be exhaustive, because who has time?

From the left: Bryan Ferry, Phil Manzanera, Andy Mackay
But First, A Word From Our Sponsor:
Top Comments recognizes the previous day's Top Mojo and strives to promote each day's outstanding comments through nominations made by Kossacks like you. Please send comments (before 9:30pm ET) by email to topcomments@gmail.com or by our KosMail message board.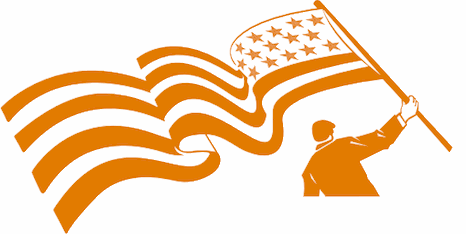 Make sure that you include the direct link to the comment (the URL), which is available by clicking on that comment's date/time. Please let us know your Daily Kos user name if you use email so we can credit you properly. If you send a writeup with the link, we can include that as well. The diarist poster reserves the right to edit all content.
Please come in. You're invited to make yourself at home!
Yes, this is Roxy Music. I really like a lot of their songs. Rolling Stone has a pretty good biography (it's better than the Amazon page on Roxy Music). They call this "art rock" and accordingly, there's no fan-generated top ten list which, after the David Bowie exercise, is just as well. Roxy Music, in fact, opened for David Bowie at the beginning of its career, but that didn't last long.
Art rock. Intentional high camp may be more like it, especially given Christopher Isherwood's definition of it as
an art of a confident theatricality, not necessarily trivial.
Theatricality! That's what characterizes this music. You'll see what I mean as you listen to it.
And, like the Bowie diary, my five favorite songs, in chronological order.
From the second album, For Your Pleasure, released in March 1973. Yes, that's a saxophone. Yes, in 1973, that's a synthesizer (it came with the saxophone player), and that's the great pioneer of synth pop, Brian Eno, playing it. This was Eno's last album with Roxy Music; the fallout was over touring (Eno wanted more of it, Ferry and the others didn't). This song also gets covered. Sometimes. Also, camp-o-rama.
Also from For Your Pleasure. As Paul Stump writes in Unknown Pleasures: A Cultural Biography of Roxy Music (1998):
But perhaps Ferry's greatest achievement and arguably his greatest song . . . [this] can be used as an idiot's guide to what Roxy Music were all about.
Fair enough. There's a "drop" at 3:06 that absolutely lifts this to that level.
From the fifth album, Siren, released in October 1975. No, it's NOT the most played song from this album. "Compelling drama," the critics say. It's nicely hyper.
From the sixth album, Manifesto, March 1979. Okay, so it's a little disco-tinged. This was actually released as a disco single. The critics think it works best on the album. I do too.
Finally, from the last album they did as a group, Avalon, May 1982. And yes, this time it's the title song of the album. Here, the critics (and they're mostly British) think the group had burned out when they got around to recording it and that it's all pale imitation of everything that went before. This MAY be because it's the only album that did better on this side of the Atlantic, and, well, what do WE know about this genre (never mind that we invented it)? I LOVE this. Maybe not as much as, say Do the Strand, but ravishing.
Oh, yes. Influence. HUGE This is what Wikipedia has to say about that:
The English group Madness are among the artists that have cited Roxy Music as an influence and have paid tribute to Bryan Ferry in the song "4BF" (the title is a reference to the song "2HB", itself a tribute to Humphrey Bogart from the first Roxy Music album). Other artists who have claimed Roxy Music as an influence include Steve Jones and Paul Cook of The Sex Pistols, Siouxsie and the Banshees, The Cars, Grace Jones, Kate Bush, Adam Ant, The Human League, Japan, Duran Duran, Simple Minds, ABC, Spandau Ballet, The Fixx, Depeche Mode, Men Without Hats, Nile Rodgers, Annie Lennox, and Morrissey.
Pretty much no Roxy Music, no New Wave. I think I'll stay with the 1970s for a while so I won't be too tempted to make a foray into the 1980s, where my tastes REALLY get obscure. The next music diary I do will be about an album that was released in 1976. By Motown.
And now for the stuff that makes this Top Comments:

TOP COMMENTS, September 28, 2013: Thanks to tonight's Top Comments contributors! Let us hear from YOU when you find that proficient comment.
From JayRaye:
Fordmandalay got off an absolute zinger in Jed Lewison's succinct diary about playing chess in many dimensions.
From
mdmslle
:
annieli always has the first "delete my fucking" comment under hate mail or nut bag mail diaries by kos. But for some reason, this one made me laugh forever.
from
sfbaytransplant
:
CanyonWren makes a triumphant announcement about what the ACA means in Fokozatos siker's Rec List diary about the real journalism being practices at Vanity Fair.
From
your intrepid but beleaguered diarist
:
In ericlewis0's Animal Nuz #167, cactusgal does a better job at identifying a song that reflects the proceedings than I did.
TOP MOJO, September 27, 2013
(excluding Tip Jars and first comments):
1) They're banking on the President and other by zenbassoon — 183
2) Medicaid expansion is a huge win for Kentucky by FishOutofWater — 110
3) Now that you've done this homework by peregrine kate — 107
4) the end of the GOP has been predicted by limpidglass — 107
5) Yep. by Jen Hayden — 102
6) This is the right way to deal with the Open Carry by CwV — 93
7) pay attention, Rich. by ridemybike — 89
8) Patriarchal religions breed sexual abuse. by gardnerhill — 78
9) He writes about the sadness of this episode: by Fury — 77
10) Goodwill Is Now A Temp Agency by sandnsea — 74
11) I've certainly been critical of Obama lately... by markthshark — 67
12) Extremely important point by HamdenRice — 65
13) Wish I were closer. by Otteray Scribe — 65
14) I was approached at a gas station by 2 young men by GwenM — 62
15) We need a jobs bill, WPA style if necessary by Betty Pinson — 61
16) That's true by CwV — 61
17) Don't forget their willing lackeys in the media by ontheleftcoast — 61
18) As a lefty gun owner... by bassopotamus — 59
19) clearly, he was carrying because by limpidglass — 59
20) Obama is a worthy recipient - on his Russian/US by shrike — 58
21) Another Week of This and the Onion Will Do a Piece by Gooserock — 55
22) That's going some, by CwV — 54
23) "The most effective way possible" . . . by Aji — 54
24) P.S. I am so happy to finally see us calling them by Fury — 54
25) Kindness, compassion, and generosity, MK. by grover — 52
26) This Tchividjian guy sounds interesting. by Code Monkey — 52
27) or Badwill by jhecht — 51
28) Same here in Georgia by MadRuth — 51
29) No need for him to say anything by Dauphin — 51
30) Amen! by ericlewis0 — 51
For an explanation of How Top Mojo Works, see
mik
's
FAQing Top Mojo
TOP PHOTOS, September 27, 2013: Enjoy jotter's wonderful PictureQuilt below. Just click on the picture and it will magically take you to the comment that features that photo. Have fun, Kossacks!