The economic insanity of incarceration
Commentary by Denise Oliver Velez
Was browsing through the NY Times and this article caught my eye.
City's Annual Cost Per Inmate Is $168,000, Study Finds

New York City is an expensive place to live for just about everyone, including prisoners.
The city paid $167,731 to feed, house and guard each inmate last year, according to a study the Independent Budget Office released this week.

"It is troubling in both human terms and financial terms," Doug Turetsky, the chief of staff for the budget office, said on Friday. With 12,287 inmates shuffling through city jails last year, he said, "it is a significant cost to the city."

Mr. Turetsky added that he was not aware of any previous studies that broke down the cost per inmate in the jails, but there have been national studies.

And by nearly any measure, New York City spends more than every other state or city.
Take a look at
this report
:
NYC's Jail Population: Who's There and Why?

On an average day in fiscal year 2012,

12,287 inmates in city jails
57 percent are black, 33 percent Hispanic, 7 percent white, 1 percent Asian, and the rest other or unknown
93 percent are male

The average annual cost per inmate in 2012 was $167,731
Sure, this figure is way higher than other cities, and the article goes on to explain why citing this report :
The Vera Institute of Justice released a study in 2012 that found the aggregate cost of prisons in 2010 in the 40 states that participated was $39 billion.

The annual average taxpayer cost in these states was $31,286 per inmate.

New York State was the most expensive, with an average cost of $60,000 per prison inmate.

The cost of incarcerating people in New York City's jails is nearly three times as much.

WaPo reported
:
New York's annual costs dwarf the annual per-inmate costs in other big cities. Los Angeles spent $128.94 a day, or $47,063 a year, for 17,400 inmates in fiscal year 2011-12, its sheriff's office said. Chicago spent $145 a day, or $52,925 a year, for 13,200 inmates in 2010, the most recent figures available from that county's sheriff's office. Those costs included debt-service and fringe benefits.
Curious about costs in your state, check the report from Vera :
The Price of Prisons
- by state.
We are already aware of the societal devastation caused by the criminal injustice system, fueled by the war on drugs. If and when inmates are released, rarely can they find jobs. Whole families are torn apart, and the ripple effect is generational.
So even in states which don't spend what NYC does - wouldn't it make more sense to spend, let's say $20,000 per person for a majority of inmates who are non-violent offenders to go to school or get job training?
Here's what it costs to attend my State University of New York (SUNY) campus:$17,250 a year.
Hell, just issue them a check. I'd take it - since I only earn half of that figure teaching as an adjunct professor.
Right wing Republicans whine about spending on welfare and food stamps. They claim to be the party of "fiscal responsibility". Someone needs to point out that the racist New Jim Crow system costs every tax payer a lot of money.
So rather than make my usual arguments about the lack of ethics and immorality of what this country is doing by incarcerating millions (2.2 million people currently in the nation's prisons or jails) we need to talk dollars and sense.
~~~~~~~~~~~~~~~~~~~~~~~~~~~~~~~~~~~~~~~~~~~~~~~~~~~
News by dopper0189, Black Kos Managing Editor
~~~~~~~~~~~~~~~~~~~~~~~~~~~~~~~~~~~~~~~~~~~~~~~~~~~


~~~~~~~~~~~~~~~~~~~~~~~~~~~~~~~~~~~~~~~~~~~~~~~~~~~
What African Americans specifically have to gain when the bill goes into effect. The Root: How Obamacare Will Help Heal Blacks.
~~~~~~~~~~~~~~~~~~~~~~~~~~~~~~~~~~~~~~~~~~~~~~~~~~~
When Naomi Hollis' job ended last October, she remained remarkably focused. The permanent part-time employee had been with the company for five years, long enough to have health benefits, but those were scheduled to stop at month's end.
"I was thinking practically," the 46-year-old Birmingham, Ala., resident said. "I tried to get a lot of health stuff done before my insurance ended. I stocked up on medication, let my doctors know what was going on, arranged for some treatment -- discounted or charity -- moving forward."
She was particularly concerned because she knew that once her insurance expired it was unlikely she'd be eligible for new coverage. Hollis -- who was concerned about her health issues becoming public, so she spoke to us using a pseudonym -- has a pre-existing condition: atherosclerosis, which led to three heart attacks when she was in her late 30s and early 40s.
The pre-emptive chats worked in most cases. "The doctors who were willing to work with me said, 'Continue coming. We will find ways to absorb or reduce your copay.' I was charged a Medicaid rate for my cardiologist," she said.
But even the most cooperative doctors can only do so much. Hollis now has been unemployed for nearly a year, and her medications don't come cheap. "I was supposed to take a statin [a drug designed to stabilize arterial plaque and reduce the risk of repeat heart attacks], but that drug is about $60 a month," she said. "I've got $1.40 in my account." She has, with no small amount of trepidation, forgone the statin in favor of paying other bills, such as her mortgage.
Count Hollis among the many African Americans looking forward to Oct. 1 and the start of the open enrollment period for the health care marketplace made possible by the Affordable Care Act.


Generic image (Thinkstock)
~~~~~~~~~~~~~~~~~~~~~~~~~~~~~~~~~~~~~~~~~~~~~~~~~~~


~~~~~~~~~~~~~~~~~~~~~~~~~~~~~~~~~~~~~~~~~~~~~~~~~~~
An international war crimes court upheld the conviction and 50-year sentence of former Liberian President Charles Taylor for aiding rebels in Sierra Leone, ruling Thursday that his financial, material and tactical support fueled horrendous crimes against civilians. The Grio: War crimes court upholds 50 years for Liberia's Charles Taylor.
~~~~~~~~~~~~~~~~~~~~~~~~~~~~~~~~~~~~~~~~~~~~~~~~~~~
The appeals chamber of the Special Court for Sierra Leone kept the 65-year-old Taylor's conviction on 11 counts of war crimes and crimes against humanity, including terrorism, murder, rape and using child soldiers.
Taylor's conviction in April 2012 was hailed as ushering in a new era of accountability for heads of state. He was the first former head of state convicted by an international war crimes court since World War II.
Wearing a black suit and a gold-colored tie, Taylor showed little emotion while Presiding Judge George Gelaga King read the unanimous verdict of the six-judge panel.
Prosecutor Brenda Hollis said the court's final ruling "affirms Taylor's criminal responsibility for grave crimes."
"He's caused untold suffering for thousands, if not tens of thousands, of victims in Sierra Leone," she said at a press conference after the ruling. "Today's judgment brings some measure of justice for those victims who suffered so horribly."


In this Aug. 11, 2003 file photo, Liberian ex-President Charles Taylor leaves with wife Jewel Howard-Taylor after officially handing over the power of the presidency at the Executive Mansion in the Liberian capital Monrovia. (AP Photo/Ben Curtis, File)
~~~~~~~~~~~~~~~~~~~~~~~~~~~~~~~~~~~~~~~~~~~~~~~~~~~~~~
National politics has shifted in response to an attack by Somali terrorists, but not in the way they intended. Economist: A different country.
~~~~~~~~~~~~~~~~~~~~~~~~~~~~~~~~~~~~~~~~~~~~~~~~~~~~~~
Still raw from the worst act of terrorism on its soil in 15 years, Kenya has rarely appeared more united than when President Uhuru Kenyatta, in an emotional address on September 24th, announced the end of a bloody attack on a showpiece mall in the capital, Nairobi. His soaring rhetoric was given added force by the fact that members of his own family were among the dead. His nephew was killed, the president said, together with his fiancée, when militants from the Shabab, a Somali Islamist group, stormed the Westgate centre three days earlier. His son and sister were inside, too, but managed to get out.
This was a transformational moment for the man elected in March despite being under indictment by the International Criminal Court (ICC). Accused of masterminding ethnic clashes that killed at least 1,300 of his countrymen five years ago, he recast himself after the Somali attack as a unifier. His choice of words suggested that he was looking beyond the immediate tragedy to his ICC court appointment in November. "Let no one among us ever be blamed for dividing our people," he said.


~~~~~~~~~~~~~~~~~~~~~~~~~~~~~~~~~~~~~~~~~~~~~~~~~~~
Three years after Haiti's devastating earthquake, New York-based photographer Andy Lin has taken his Self-Portrait Project to the camps for those displaced by the disaster of January 2010. The Guardian: Haiti discovers the self-portrait.
~~~~~~~~~~~~~~~~~~~~~~~~~~~~~~~~~~~~~~~~~~~~~~~~~~~
The Self-Portrait Project is, according to its creator Andy Lin, a "glorified photobooth": it works by a camera shooting through a two-way mirror, the subject taking their own photo via a remote control. The result, he argues, is a uniquely honest picture: "You can't be dishonest in a picture you take of yourself, even if you're trying to portray yourself as something else."
New York-based photographer Lin has amassed more than 300,000 self-portraits in the four years he has been taking his project to parties and NGO events in his city. But when an opportunity arose earlier this month to go to Haiti, he grabbed it with both hands: "I have been wanting to use the Self-Portrait Project in the context of social change, because it allows the subject control of their own image," he says. "I've been wanting to go somewhere where people have been marginalised, or victimised, or forgotten, to remind the world beyond that they're there."
Working with Haitian housing activist groups Frakka and Under Tents, the Self-Portrait Project was set up in four encampments and shantytowns: Grace Village, Cité Soleil, Mozayik and Solino. More than 280,000 Haitians are still living in camps, three and a half years after the earthquake that struck their country. They live without clean water, at risk of cholera and crime, and with the constant threat of eviction. Lin wants to exhibit these images to raise awareness of their plight.
He sees the project as a powerful tool of self-expression, each participant presenting themselves as they wish to be seen. "It's not like me as a photojournalist, going in there and asking, 'Hey, who here was raped? Can I take your photo?' The camera was set up in each camp only after the agreement of a council of residents. At first Lin's team faced scepticism. "But once we set up and people realised we weren't trying to exploit them, they became a lot more open.


The Self-Portrait Project let displaced people in Haiti take their own photographs. Photograph: Andy Lin
~~~~~~~~~~~~~~~~~~~~~~~~~~~~~~~~~~~~~~~~~~~~~~~~~~~


~~~~~~~~~~~~~~~~~~~~~~~~~~~~~~~~~~~~~~~~~~~~~~~~~~~
Obama reassures colleges. Color Lines: Obama Administration Tells Colleges: Don't Be Afraid to Use Affirmative Action.
~~~~~~~~~~~~~~~~~~~~~~~~~~~~~~~~~~~~~~~~~~~~~~~~~~~~
In an official guidance issued by the Department of Education today, the Obama administration encouraged colleges and universities to continue to use race-conscious admissions policies to compose their incoming classes. The guidance is the administration's first clarification to schools on how to proceed after the Supreme Court issued its ruling in Fisher v. Texas this summer.
"The Departments of Education and Justice strongly support diversity in higher education," the letter said. "Racially diverse educational environments help to prepare students to succeed in our increasingly diverse nation. The future workforce of America must be able to transcend the boundaries of race, language, and culture as our economy becomes more globally interconnected."
With its guidance, the Department of Education is trying to head off colleges' skittishness about how to use race-conscious admissions policies after the Supreme Court essentially opened the door to future legal challenges this summer.
Schools may consider race as one of several factors if their admissions policy is "narrowly tailored to meet the compelling interest in diversity," and if other race-neutral alternatives intended to produce diversity are inadequate, the Education Dept. reminded colleges. While successive challenges to affirmative action in higher education through the years have steadily chipped away at schools' ability to take race into consideration, the Supreme Court still holds that schools still have to right to pursue a "diverse" student body.



Students, with the help of family, apply to college at an HBCU college fair. Photo: Black Hour/Flickr
~~~~~~~~~~~~~~~~~~~~~~~~~~~~~~~~~~~~~~~~~~~~~~~~~~~
A feel good story. NewsOne: Mother And Son Graduate Together With PhDs!
~~~~~~~~~~~~~~~~~~~~~~~~~~~~~~~~~~~~~~~~~~~~~~~~~~~
Vickie McBride gave birth to her son at the tender age of 13, but that did not deter her from earning her PhD–or his, for that matter.
Last August, Vickie and her son, Maurice, walked across the stage at a graduate ceremony in Minneapolis, Minnesota and were handed their doctorate degrees from Capella University, WRDW-TV Augusta 12 reports.
Given their journey, Maurice said he could not have ever imagined the day he would earn such a high academic honor. "Never in a thousand, million, trillion years [did I expect to get my PhD]," Maurice said. "The thought of becoming a doctor anyone was far fetched."
Maurice's awe at his own success was only outdone by his mother's achievement.
"I never thought I would get chance to see my mother walk across the stage and then she turned around and saw me walk across the stage," he said.
Growing up in the small town of Waynesboro, Ga., Vickie said being a teenage parent was taboo. She remembers some of the older people in the community "whispering" about her, but that did not stop her from continuing her education. Vickie's mother, a retired teacher, took care of Maurice while she attended school.


~~~~~~~~~~~~~~~~~~~~~~~~~~~~~~~~~~~~~~~~~~~~~~~~~~~


~~~~~~~~~~~~~~~~~~~~~~~~~~~~~~~~~~~~~~~~~~~~~~~~~~~
The Justice Department will sue North Carolina for alleged racial discrimination over its new voting rules, the latest effort by the Obama administration to fight back against a Supreme Court decision that struck down the most powerful part of the landmark Voting Rights Act and freed southern states from strict federal oversight of their elections. NewsOne: Justice Dept To Sue N.C. Over Voter ID Laws.
~~~~~~~~~~~~~~~~~~~~~~~~~~~~~~~~~~~~~~~~~~~~~~~~~~~~
North Carolina has a new law scaling back the period for early voting and imposing stringent voter identification requirements. It is among at least five Southern states adopting stricter voter ID and other election laws. The Justice Department on Aug. 22 sued Texas over the state's voter ID law and is seeking to intervene in a lawsuit over redistricting laws in Texas that minority groups consider to be discriminatory.
Republican lawmakers in southern states insist the new measures are needed to prevent voter fraud, though such crimes are infrequent. Democrats and civil rights groups argue the tough new laws are intended to make voting more difficult for minorities and students, voting groups that lean toward Democrats, in states with legacies of poll taxes and literacy tests.
Attorney General Eric Holder is expected to announce the lawsuit against North Carolina at a news conference Monday, according to a person who has been briefed on the department's plans but is not authorized to speak publicly about the matter and spoke only on condition of anonymity.
Holder will be joined at the news conference by the acting assistant attorney general for the Justice Department's civil rights division, Joceyln Samuels, and the three U.S. attorneys from North Carolina, the person said.


Members of North Carolina student chapters of the NAACP and opponents of voter ID legislation wear tape over their mouths while sitting silently in the gallery of the House chamber of the North Carolina General Assembly where lawmakers debated and voted on voter identification legislation in Raleigh, N.C., Wednesday, April 24, 2013. (AP Photo/Gerry Broome)
~~~~~~~~~~~~~~~~~~~~~~~~~~~~~~~~~~~~~~~~~~~~~~~~~~~~~~~~~~
Voices and Soul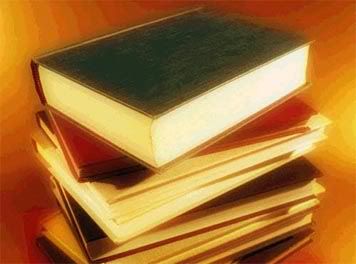 by Justice Putnam
Black Kos Poetry Editor
A picture may indeed, be worth a thousand words. If done with
precision though, a poem wouldn't nearly require that much verbiage
for an image to occur. This week's poet, Tracy K. Smith sets the camera focused on a crowded yet expansive vista. She adjusts
the timer on the camera, moves and stands before it. She is determined
as she raises her hands high and wide above her head, a moment before
the time-trapping whirr and click of the shutter:


Self Portrait as the Letter Y

I waved a gun last night
In a city like some ancient Los Angeles.
It was dusk. There were two girls
I wanted to make apologize,
But the gun was uselessly heavy.
They looked sideways at each other
And tried to flatter me. I was angry.
I wanted to cry. I wanted to bury the pistol,
But I would've had to walk miles.
I would've had to learn to run.




I have finally become that girl
In the photo you keep among your things,
Steadying myself at the prow of a small boat.
It is always summer here, and I am
Always staring into the lens of your camera,
Which has not yet been stolen. Always
With this same expression. Meaning
I see your eye behind the camera's eye.
Meaning that in the time it takes
For the tiny guillotine
To open and fall shut, I will have decided
I am just about ready to love you.




Sun cuts sharp angles
Across the airshaft adjacent.
They kiss. They kiss again.
Faint clouds pass, disband.
Someone left a mirror
At the foot of the fire escape.
They look down. They kiss.
She will never be free
Because she is afraid. He
Will never be free
Because he has always
Been free.




Was kind of a rebel then.
Took two cars. Took
Bad advice. Watched people's
Asses. Sniffed their heads.
Just left, so it looked
Like those half sad cookouts,
Meats never meant to be
Flayed, meant nothing.
Made promises. Kept going.
Prayed for signs. Stooped
For coins. Needed them.
Had two definitions of family.
Had two families. Snooped.
Forgot easily. Well, didn't
Forget, but knew when it was safe
To remember. Woke some nights
Against a wet pillow, other nights
With the lights on, whispering
The truest things
Into the receiver.




A small dog scuttles past, like a wig
Drawn by an invisible cord. It is spring.
The pirates out selling fakes are finally
Able to draw a crowd. College girls,
Inspired by the possibility of sex,
Show bare skin in good faith. They crouch
Over heaps of bright purses, smiling,
Willing to pay. Their arms
Swing forward as they walk away, balancing
That new weight on naked shoulders.
The pirates smile, too, watching
Pair after pair of thighs carved in shadow
As girl after girl glides into the sun.




You are pure appetite. I am pure
Appetite. You are a phantom
In that far-off city where daylight
Climbs cathedral walls, stone by stolen stone.
I am invisible here, like I like it.
The language you taught me rolls
From your mouth into mine
The way kids will pass smoke
Between them. You feed it to me
Until my heart grows fat. I feed you
Tiny black eggs. I feed you
My very own soft truth. We believe.
We stay up talking all kinds of shit.
~~~~~~~~~~~~~~~~~~~~~~~~~~~~~~~~~~~~~~~~~~~~~~~~~~~~~~~~~~
Welcome to the Black Kos Community Front Porch