Today's Pootie-Woozle diary is in memory of James Herriot, the author of such wonderful books as All Creatures Great and Small and All Things Bright and Beautiful. Today is the anniversary of his birth, October 3, 1916.

"I hope to make people realize how totally helpless animals are, how dependent on us, trusting as a child must that we will be kind and take care of their needs... [They] are an obligation put on us, a responsibility we have no right to neglect, nor to violate by cruelty." James Herriot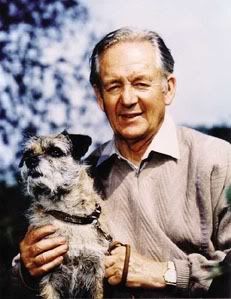 There will be a few somewhat related LOLs in addition to the information on Harriot.
This diary is a politics free zone (as are all pootie diaries), meant for relaxing and unwinding for a few minutes, before going back to the serious stuff.
Feel free to add your own photos and comments. Pet care and concern comments are always welcomed, of course, but otherwise, please keep it lighthearted and friendly.

In memory of James Herriot

James Herriot is the pen name of James Alfred Wight. When he began writing about his experiences as a country veterinarian, he actually was a practicing vet. Mr. Wight graduated from Glasgow Veterinary College in 1939.
All quotes in this diary are by James Herriot.
I could do terrible things to people who dump unwanted animals by the roadside.
BOOKS
These are the best known books that he wrote.
1972 ALL CREATURES GREAT AND SMALL
1974 ALL THINGS BRIGHT AND BEAUTIFUL
1977 ALL THINGS WISE AND WONDERFUL
1978 BBC TV Series begins
1981 THE LORD GOD MADE THEM ALL
1992 EVERY LIVING THING
From his writings came these:
All Creatures Great and Small (film)
All Creatures Great and Small (TV series)
H/t to sb - There are also audio books. This is one of the sites with information on the audio books.
Here are some of the creatures Doctor Wight (aka James Herriot) may have seen in his work as a vet:
Livestock: Dairy cattle, Beef cattle, sheep, pigs, goats, poultry and horses.
Other: Working Dogs and Mouser Cats

"I am never at my best in the early morning, especially a cold morning in the Yorkshire spring with a piercing March wind sweeping down from the fells, finding its way inside my clothing, nipping at my nose and ears."
"And the peace which I always found in the silence and emptiness of the moors filled me utterly"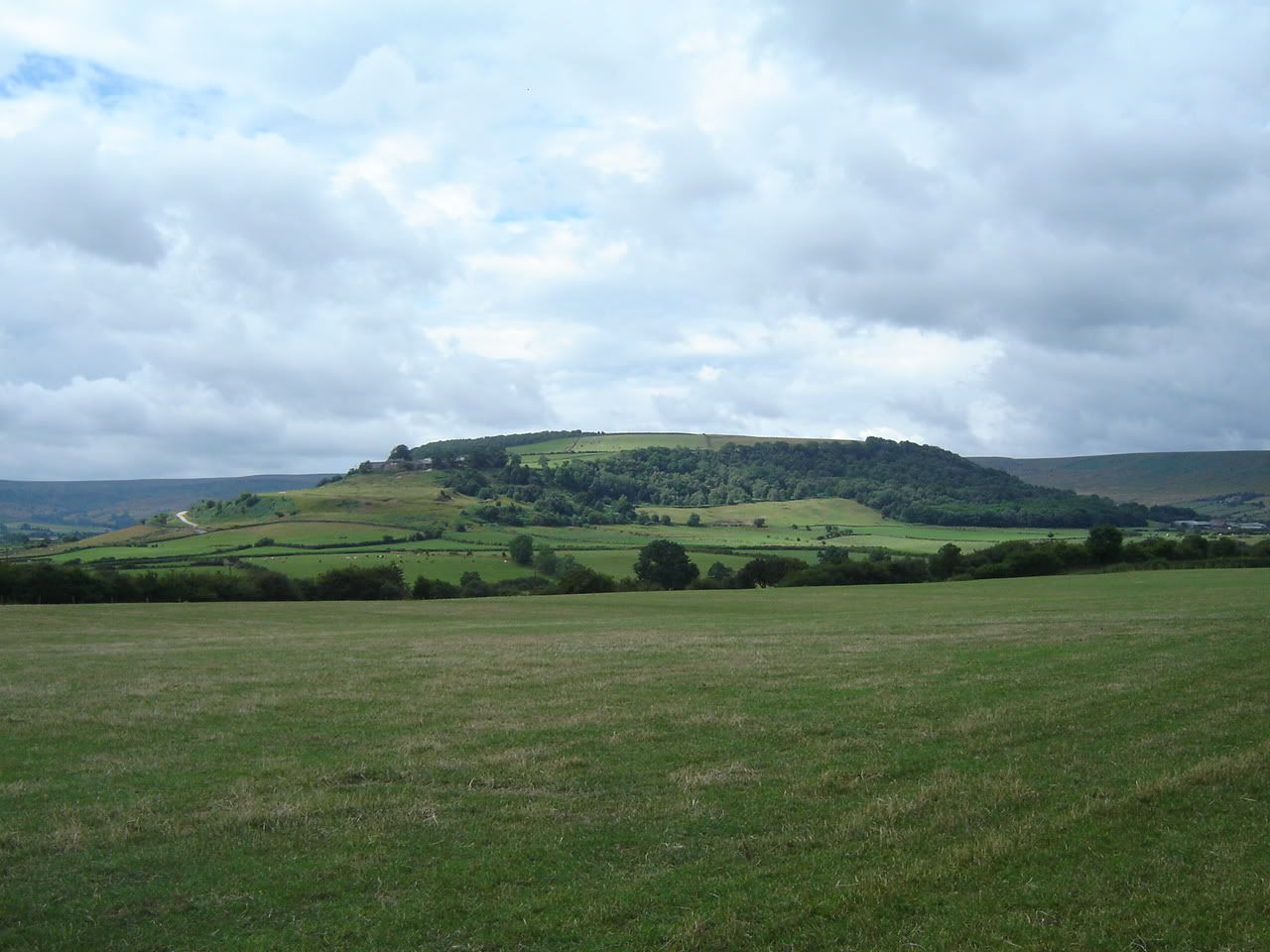 I picture the area in which he lived and worked to have lots of rolling hills and grazing cattle.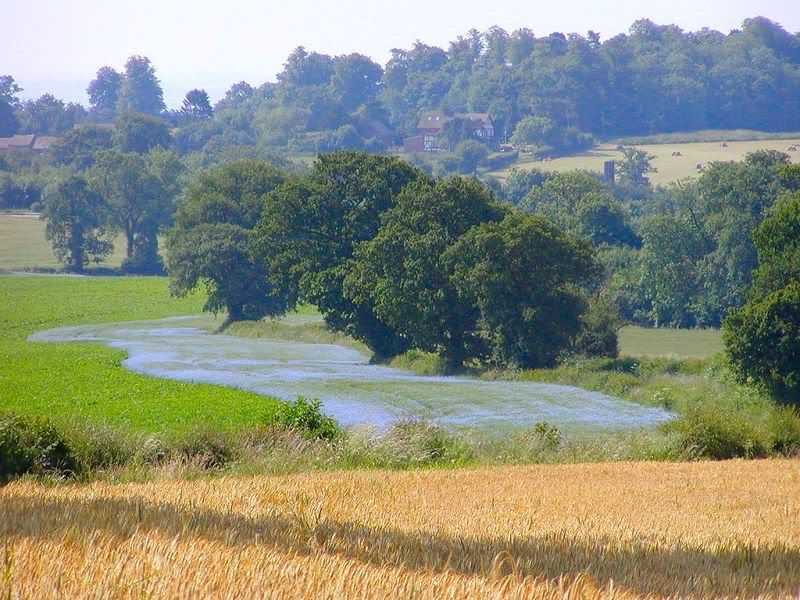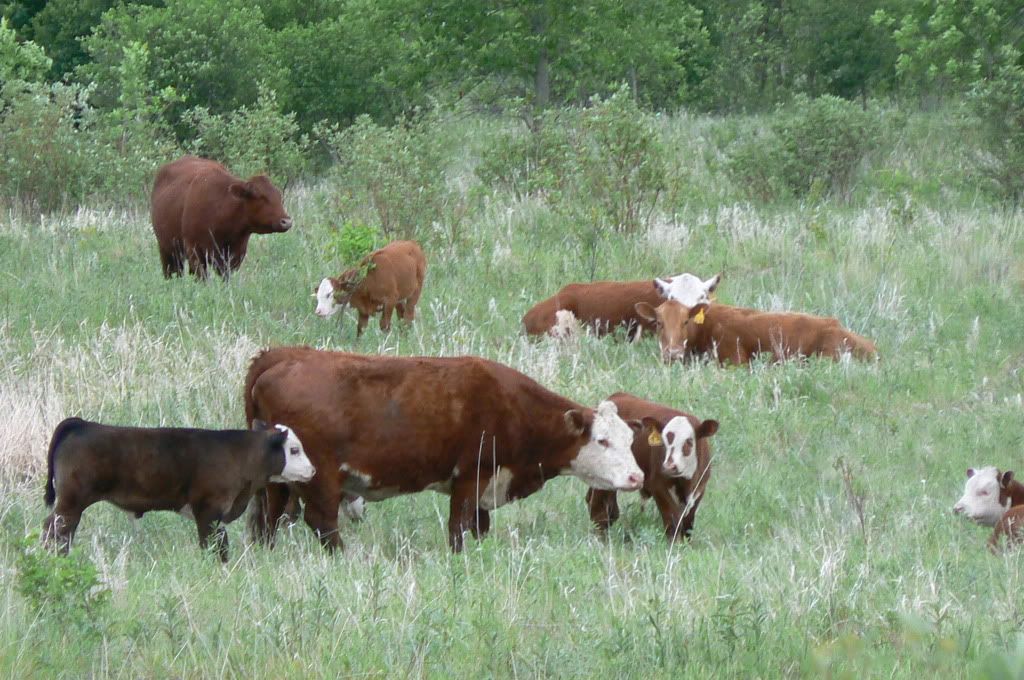 I love writing about my job because I loved it, and it was a particularly interesting one when I was a young man. It was like holidays with pay to me.
If having a soul means being able to feel love and loyalty and gratitude, then animals are better off than a lot of humans.
If you decide to become a veterinary surgeon you will never grow rich, but you will have a life of endless interest and variety.
My satisfaction comes when doing the job to the best of my ability with the means at my disposal.
Years ago, farmers were uneducated and eccentric and said funny things, and we ourselves were comparatively uneducated. We had no antibiotics, few drugs. A lot of time was spent pouring things down cows' throats. The whole thing added up to a lot of laughs. There's more science now, but not so many laughs.
Cats are connoisseurs of comfort.
I have felt cats rubbing their faces against mine and touching my cheek with claws carefully sheathed. These things, to me, are expressions of love.
Back to the memorial portion of this diary.
In addition to his legacy as a writer, as a veterinarian, he had a son and a daughter. Son was/is a vet, daughter was/is a doctor. (I state that as was/is because they are both in their 60s, and I have not found any information on whether they are still alive.) At age 78, James Herriot died from cancer at his home in Thirlby, February 23, 1995.
About retirement
There was no last animal I treated. When young farm lads started to help me over the gate into a field or a pigpen, to make sure the old fellow wouldn't fall, I started to consider retiring.
He is the only author whose death caused me to shed a tear. I was in the car and heard it on the radio. I just love his books and his passing saddened me. His stories have also touched millions of other people. Mr. Herriot received many awards and honorary recognitions during his lifetime.
Here are some links for more information on James Herriot:
Official Site - http://www.worldofjamesherriot.org/
Updated Sept. 2013
Non-Official Sites:
http://www.jamesherriot.org/
http://www.infoplease.com/... (A brief biography)
Wikipedia - http://en.wikipedia.org/...
Lastly, here is a James Herriot quiz for those interested.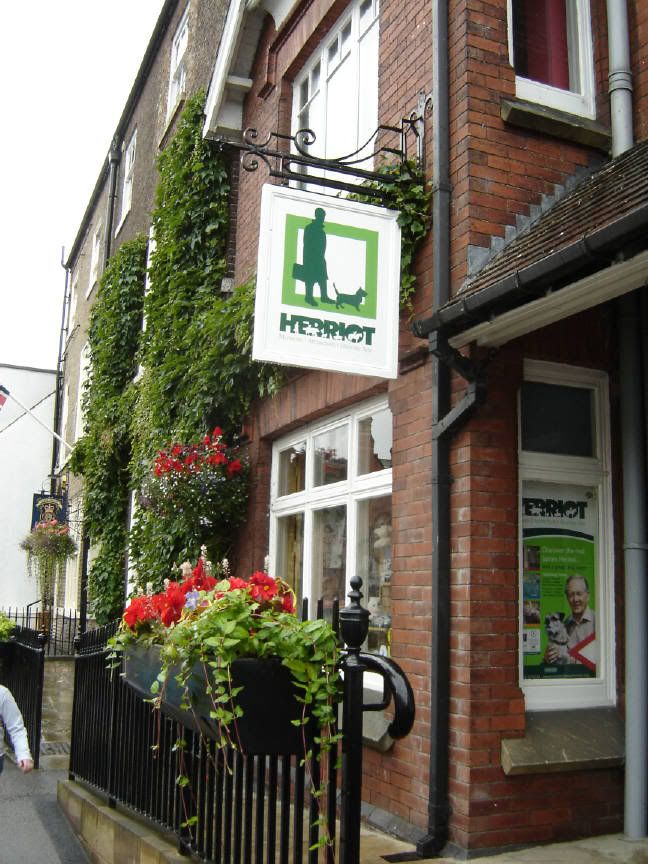 Credits and Thanks
Many thanks to icanhascheezburger.com, source of the LOLpics.
♥ ♥ Special thanks to all the Pootie-Woozle people for all they do to make this world a better place. ♥ ♥
I have been publishing this diary annually for a few years. Hope you don't mind the repeat.

Visit the sites below to donate food to animal shelters at no cost to you.

Coded by BirderWitch

Daily Clicks to Help various Animal and Environmental causes- click here