Riding out to my Monday classes, my Kindle furnished me with a major "diary me" article by Atul Gawande in this week's New Yorker: "States of Health," all about Obamacare and obstruction. What made this worth bringing to you is that Gawande provided evidence of other types of obstruction when things happened that a faction of Congress and some of the states didn't like.
Below the divider doodle for bad behavior of years past.
strong>But First, A Word From Our Sponsor:
Top Comments recognizes the previous day's Top Mojo and strives to promote each day's outstanding comments through nominations made by Kossacks like you. Please send comments (before 9:30pm ET) by email to topcomments@gmail.com or by our KosMail message board.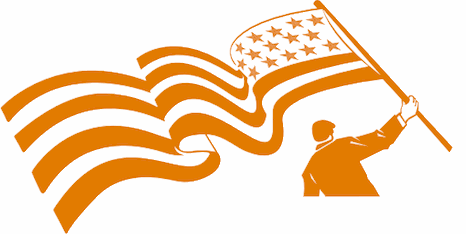 Make sure that you include the direct link to the comment (the URL), which is available by clicking on that comment's date/time. Please let us know your Daily Kos user name if you use email so we can credit you properly. If you send a writeup with the link, we can include that as well. The diarist poster reserves the right to edit all content.
Please come in. You're invited to make yourself at home!
Gawande notes that
How this will unfold, though, depends on where you live. Governors and legislatures in about half the states—from California to New York, Minnesota to Maryland—are working faithfully to implement the law with as few glitches as possible. In the other half—Indiana to Texas, Utah to South Carolina—they are working equally faithfully to obstruct its implementation.
He discusses the forms of obstruction - refusal of states to accept federal funds to implement the ACA [no, I'm NOT going to call it
Obamacare
], refusing to operate state exchanges, and outright sabotage (campaigning in favor of going without insurance) - and then observes
This kind of obstructionism has been seen before. After the Supreme Court's ruling in Brown v. Board of Education, in 1954, Virginia shut down schools in Charlottesville, Norfolk, and Warren County rather than accept black children in white schools. When the courts forced the schools to open, the governor followed a number of other Southern states in instituting hurdles such as "pupil placement" reviews, "freedom of choice" plans that provided nothing of the sort, and incessant legal delays. While in some states meaningful progress occurred rapidly, in others it took many years.
Indeed it did. Nineteen senators and seventy-seven congressmen signed a document in 1956,
The Southern Manifesto,
which stated, among other things,
Without regard to the consent of the governed, outside mediators are threatening immediate and revolutionary changes in our public schools systems. If done, this is certain to destroy the system of public education in some of the States.

With the gravest concern for the explosive and dangerous condition created by this decision and inflamed by outside meddlers:

- snip -

We pledge ourselves to use all lawful means to bring about a reversal of this decision which is contrary to the Constitution and to prevent the use of force in its implementation.

In this trying period, as we all seek to right this wrong, we appeal to our people not to be provoked by the agitators and troublemakers invading our States and to scrupulously refrain from disorder and lawless acts.
Disorder and lawless acts. You know, like bombing a church that people were in, as in Birmingham in 1963. But do a google search for "massive resistance" and a state name and you find a whole lot of stuff from people in whose mouths butter wouldn't melt, like the senators and congressmen who signed the manifesto.
On this day in 1956, Governor Marvin Griffin addressed a joint session of the General Assembly and urged lawmakers to invoke the doctrine of interposition and declare the Supreme Court's school desegregation decisions null and void in the state. The House immediately did so and further maintained that Georgia had never surrendered its sovereign right to have racially separate schools and that there was a contest of powers between the state and the Supreme Court.
- snip -
Conflict between the states and the federal government continues and is as old as the republic, a contest exemplified by the dramatic events of February 6, 1956.
Sure. That's all it was, right?
After the passage of the 1964 Civil Rights Act, state and local officials reluctantly adopted the freedom-of-choice method of school desegregation, which essentially stated that any student could choose to go to any school in a school district. Mississippi used this mechanism to keep largely segregated schools while allowing token desegregation and maintaining the private- and state-sanctioned terror against black citizens who pressed for further school integration.
Some honesty!
I'm sure there are more examples, but right now I'm wondering what possessed me to sign up for Top Comments tonight, with tomorrow's Western Civ lecture to write on the official Christianization of the Roman Empire and thirty-three exams I have to give back at 11:10 tomorrow morning because I'm two days late on the week I usually prefer. Anyhow, it's the digging-in-the-heels of the opponents of the ACA Act that provoked this.
AND NOW GOOGLE IS MAKING ME USE ANOTHER BROWSER (I'm using Firefox, and I guess it wants me to migrate everything to Chrome) IF I WANT TO ACCESS THE TOP COMMENTS ACCOUNT. Do no evil? HAH!!!!!!!!
And now for the stuff that makes this Top Comments:

TOP COMMENTS, October 2, 2013: Thanks to tonight's Top Comments contributors! Let us hear from YOU when you find that proficient comment.
From brillig:
I was working on TC last night and didn't get to read jotter's C&J Blogathon diary until today. I wish I'd done so... and have asked tonight's diarist du jour for an indulgence... so I could nominate this comment by llbear, because I think it speaks to the power of one person, and one community diary, to change lives.
From
cohenzee
:
Well, here's a thread. This is a rather thought-provoking comment and reply from thankgodforairamerica to a reply from AdamSchmidt on why he has decided to support a Republican Congressional candidate in blood red GA district who will at least perform the job of a congressman.

Edit from cohenzee: While many people disagree with AdamSchmidt's statements, I nominated them (not thankgodforairamerica's) because I understood where he was coming from even though I disagree with his tactics.
From
your intrepid but beleaguered diarist
:
In JoanMar's takedown of Newt Gingrich's latest anti-Obama remarks, polecat sets up jbou to start a VERY funny threadabout the Newt and, um, weiners.
TOP MOJO, October 1, 2013
(excluding Tip Jars and first comments):
1) Did I start too early? by grubber — 157
2) My Snark-O-Meter by EntrWriter — 147
3) Right, I agree by nyceve — 129
4) You wouldn't be human if you didn't have a... by Clive all hat no horse Rodeo — 117
5) That sums up the 2 Parties in a nutshell by Phoebe Loosinhouse — 112
6) We just received Open Enrollment forms from by Librarianmom — 107
7) A fucking men by LeftHandedMan — 101
8) Love the emphasis on research funding! by TexasLiz — 100
9) If you're on Capitol Hill, insider trading's ok... by bobswern — 98
10) They don't believe in popular sovereignty by RFK Lives — 95
11) It is the waiting that kills you. by DerAmi — 94
12) I expect Klayman's march on Washington by elmo — 94
13) I almost feel bad for Speaker Boehner. by BenderRodriguez — 92
14) I'm actually waiting by gchaucer2 — 91
15) Repeat: by Meteor Blades — 87
16) And my premium rates are lower by itskevin — 85
17) Gerrymandering. Did you see the segment by hungrycoyote — 85
18) great article about the GOP Williamsburg Accord by Patriot Daily News Clearinghouse — 84
19) It sure is easy for Ted by jsfox — 82
20) Snark-o-Meter by newmexicobear — 82
21) Different Perspectives by CrazyHorse — 82
22) Klayman, Joyner et al Arrive for the Coup by JekyllnHyde — 79
23) He didn't mean to by jfromga — 76
24) Kudos to the President and Senate Dems by DeadHead — 76
25) N.E. CA version - by FoundingFatherDAR — 75
26) Perhaps because by gchaucer2 — 75
27) Loved it by Siri — 74
28) Democrats about to turn the GOP's left flank by blue aardvark — 73
29) The clown car .... by Vladislaw — 73
30) Not to mention, her healthcare plan. by UntimelyRippd — 72
For an explanation of How Top Mojo Works, see
mik
's
FAQing Top Mojo
TOP PHOTOS,October 1, 2013: Enjoy jotter's wonderful PictureQuilt below. Just click on the picture and it will magically take you to the comment that features that photo. Have fun, Kossacks!