Sunday, 3:55 PM Eastern. What to write about. My continuing coursework tsuris? Um, really, you all know about that. The fact my apartment really IS my apartment, complete with front-gate-opening power? BFD. Something for LGBT History Month? BIG diary coming up the 22nd for LGBT Literature as a co-production with Remembering LGBT History, not ready to do a preview. Something about the shutdown? Nothing is saying "diary me" the way Tim Egan's op-ed piece said it Friday, and, besides, I wrote about it Wednesday (and this isn't the Russia issue with nobody else writing about it). So I sat down to watch some football, and it came to me.
But First, A Word From Our Sponsor:
Top Comments recognizes the previous day's Top Mojo and strives to promote each day's outstanding comments through nominations made by Kossacks like you. Please send comments (before 9:30pm ET) by email to topcomments@gmail.com or by our KosMail message board.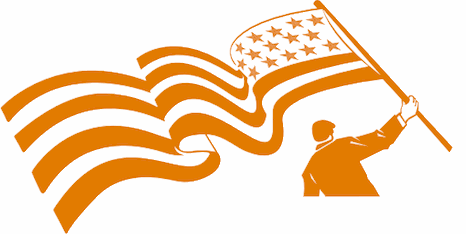 Make sure that you include the direct link to the comment (the URL), which is available by clicking on that comment's date/time. Please let us know your Daily Kos user name if you use email so we can credit you properly. If you send a writeup with the link, we can include that as well. The diarist poster reserves the right to edit all content.
Please come in. You're invited to make yourself at home!
It's a :60. Just watch it.
I don't think I need to elaborate on the message, I don't think I HAVE to elaborate on the message, and I don't think I could say anything that would improve on it. If you've seen it already, you now know even more about what my "diary me" instincts are. If you haven't, please watch it. It's only a minute long.
Sometimes, the creative people in advertising just get it right. As soon as I finish the 12-pack of Heineken I bought Labor Day Weekend, I'll lay in a supply of Guinness.
And now for the stuff that makes this Top Comments:

TOP COMMENTS, October 6, 2013: Thanks to tonight's Top Comments contributors! Let us hear from YOU when you find that proficient comment.
From JayRaye:
sidnora makes an EXCELLENT comment (also flagged by concernedamerican) that sets up a terrific (and LONG) thread in Leslie Salzillo's rec listed diary, The Brainwashing Of My Dad By Limbaugh, Fox & GOP Media
From
your intrepid diarist
:
In Christian Dem in NC's excellent NYT: Leaders of "defund Obamacare" effort were well aware it could cause a shutdown , xxdr zombiexx presents a remarkably good "shorter" version of a terrific diary.
redwagon makes an important point about the so-called moderate Republicans who are trying to serve as a voice of reason in Egberto Willies' diary about the insurrectionist (read "treasonous") behavior of the Cruz wing of the party.
TOP MOJO, October 5, 2013
(excluding Tip Jars and first comments):
1) No, I absolutely do NOT support repeal. by annan — 132
2) Does the house have any ? by indycam — 124
3) Maybe it's a DDOS attack by super-savvy by Jack K — 112
4) They can't say what their demands are by cskendrick — 108
5) Talk to your oncologist. by rtk6714 — 106
6) To me that's grounds for removal from office by ssmt — 102
7) Well.. if his actions are supposed by ontheleftcoast — 99
8) Wait, you just ascribed a position by DeadHead — 88
9) hahahahahaha!!!! by gchaucer2 — 88
10) They've already killed Christmas... by JeffW — 84
11) The super-savvy Teabagger is a mythical creature by ericlewis0 — 81
12) Only if our side by smoothnmellow — 77
13) I'd love to hear the lamentations of their wimmen. by skillet — 77
14) I do believe the Dems and Obama by CwV — 76
15) Brutal lack of empathy by ssmt — 74
16) Interesting take by pollwatcher — 73
17) The coldness & cruelty of your comment is beyond by sturunner — 72
18) Please, have a little sympathy for her situation - by Wee Mama — 67
19) I did yesterday by cskendrick — 62
20) Senate CR was only until Nov 15th... by Jacoby Jonze — 61
21) She stood her ground. by pollwatcher — 60
22) You Mean Like This? by stevemb — 59
23) Proofreaders Furlowed nt by JML9999 — 58
24) Or moderate Republican /nt by evilcommunist — 58
25) All the "Who Cares" Sheeple are in for by CitizenOfEarth — 57
26) I wish I could agree with you by sfbob — 54
27) If this were about messaging, policy or elections by cskendrick — 54
28) Here is a photo of swampyankee's Moses by triciawyse — 53
29) All that's certain: Lies about health effects, by Jim P — 52
30) Some beauties for your viewing pleasure. by Amber6541 — 52
For an explanation of How Top Mojo Works, see
mik
's
FAQing Top Mojo
TOP PHOTOS,October 5, 2013: Enjoy jotter's wonderful PictureQuilt below. Just click on the picture and it will magically take you to the comment that features that photo. Have fun, Kossacks!