A thousand people turned out for the forth Scoping Hearing on the proposed Millenium Bulk Terminal in Longview. This is the second proposed coal export mega-terminal to start the scoping process to get their projects approved for construction to move haead. The first was the proposed Pacific Gateway mega-terminal near Bellingham, and that one already concluded its public comment period, and the comments are being evaluated to see which issues need the closest scrutiny when the project is evaluated before the proposal is approved or rejected.

Coal terminal hearings draw 1,000 - Millenium Bulk Terminals proposal for Longview at issue

By Aaron Corvin and Eric Florip

An estimated 1,000 people filed into the Clark County Event Center at the Fairgrounds on Wednesday to make their best case for or against a proposed coal export terminal in Longview.

The meeting was the latest show of force for two well-organized groups that have packed similar gatherings across the state since last month. Opponents, wearing red shirts, decried the community and environmental impacts of sending coal through the Northwest and burning it overseas. Blue-clad supporters touted the plan they said would bring an economic boost to a region that badly needs it.

On Wednesday, red shirts appeared to far outnumber those who want the coal facility to move forward.
Once again the opponents outnumbered the supporters, as happened in all the previous public hearings for the Pacific Gateway Project. Neither of these projects appear to have a groundswell of public support to propel them forward. Other scoping hearings already have been held in
Spokane
, Pasco and
Longview
Millennium Bulk Terminals-Longview, owned by Ambre Energy and Arch Coal Inc., wants to export up to 44 million metric tons of coal annually to Asia. The company's plan is one of more than a dozen different coal- and oil-handling expansion proposals and operations roiling energy politics in the Northwest. It's also one of three coal proposals in Washington and Oregon serving as linchpins in a much broader struggle between renewable-energy advocates and coal producers.

Ambre is based in Australia and Arch Coal is of St. Louis.
Proponents emphasize the jobs argument for what would be a highly automated mega terminal. They also like say they will be rehabilitating an already heavily polluted site on the banks of the Columbia River. I would need to know more specifics of their rehabilitation plan, and how effective experts think it would be. Adding coal, coal dust and the frequent rain to an already toxic brew right next to America's second largest river make me extremely leery of this proposed Millennium Bulk Terminal project.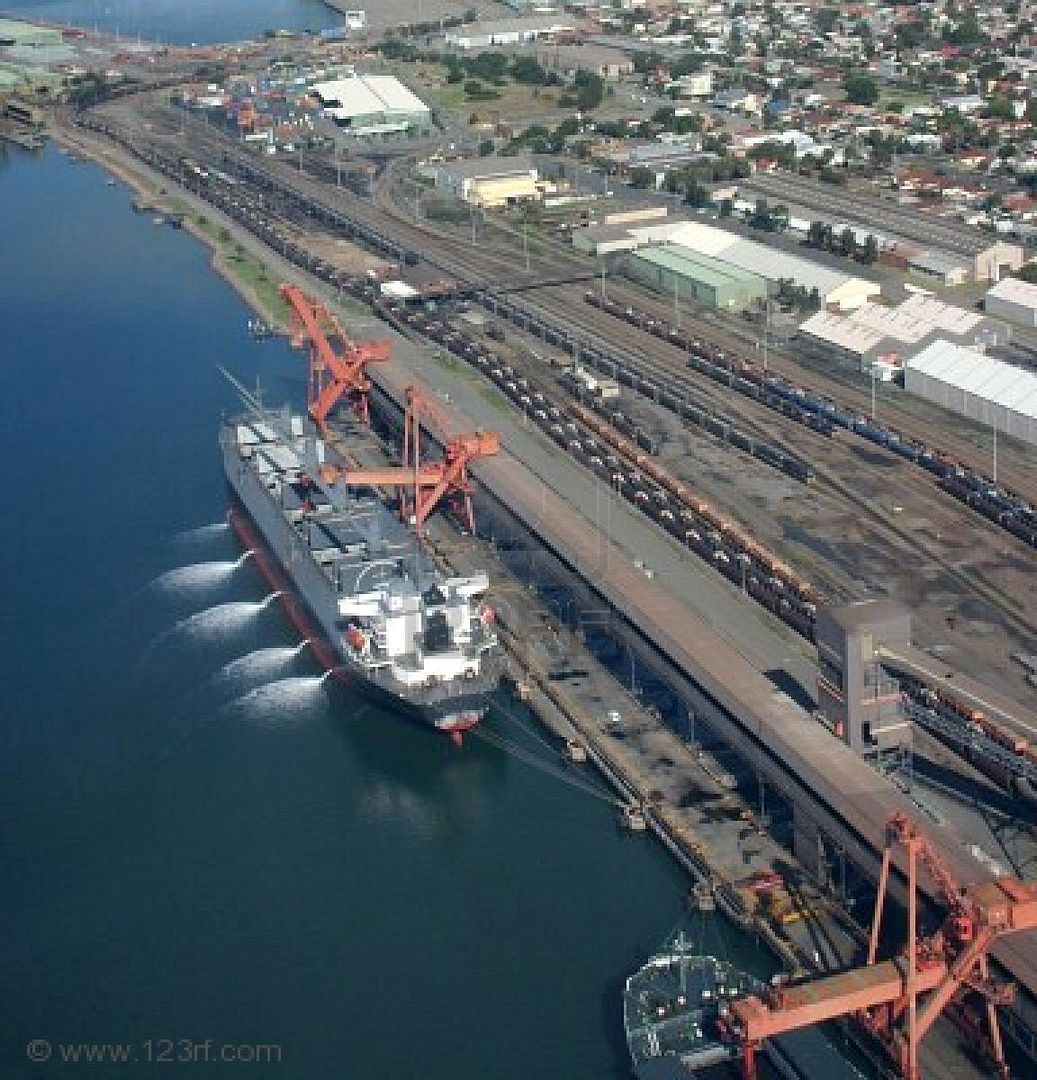 Coal terminal in Australia