Image courtesy of Dzeni
But First, A Word From Our Sponsor:
Top Comments recognizes the previous day's Top Mojo and strives to promote each day's outstanding comments through nominations made by Kossacks like you. Please send comments (before 9:30pm ET) by email to topcomments@gmail.com or by our KosMail message board. Just click on the Spinning Top™ to make a submission. Look for the Spinning Top™ to pop up in diaries posts around Daily Kos.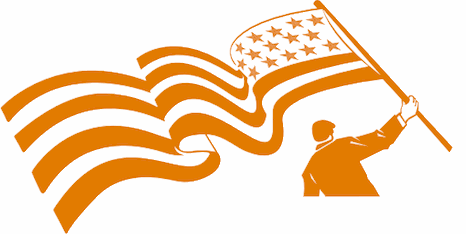 Make sure that you include the direct link to the comment (the URL), which is available by clicking on that comment's date/time. Please let us know your Daily Kos user name if you use email so we can credit you properly. If you send a writeup with the link, we can include that as well. The diarist poster reserves the right to edit all content.
Please come in. You're invited to make yourself at home! Join us beneath the doodle...
This will be the first of a three-diary series I will write about my recent trip to France. The trip was basically broken up into visits to three very different regions of the country. In these diaries, I will share stories of our road trip from Paris to Nice, give my impressions of the French people and their amazing depth of culture, share the history I was so fortunate to lay eyes on and try to do it all without boring you to tears. All the photographs will be my own unless otherwise indicated.
I've been mad at Paris for the last five years. I have been to the City of Lights a half dozen times and my last time I was sure it would be my last. Without going into a long-winded story, suffice it to say that someone drugged my drink and the manager of the hotel I was staying at woke me up pounding on my door 15 hours later. It's a hell of a story, but it would be a digression.
On my 50th birthday a year ago September, Brian generously offered to take me anywhere in the world I wanted to go. It had been quite a while since we had taken a real vacation together and my advancing age provided the perfect excuse.
I thought long and hard about my bucket list and eventually narrowed it down to a road trip through either Italy or France. Last spring when Paris exploded with protests over marriage equality, I was leaning strongly towards Italy. But my long-held desire to see more of France than just Paris nagged me until I caved. France it would be. Italy will be there for another time.
Still miffed with Paris, I had no desire to spend so much as a day. Brian agreed and when we landed at Charles de Gaul airport, we got our rental car and made a mad dash out of Paris. And when I say mad, let me tell you, it was nuts. Our destination was the city of Chartres with her magnificent cathedral. The entirety of sprawling Paris stood in between. Before we took off in the car, we looked at the map and planned our route thoroughly and then promptly got completely lost. Every time I looked at the Eiffel Tower through the choking exhaust fumes in the distance it told me we were headed to Germany. Somehow in our jet-lagged state, we made it out of there although I'm not quite sure how we managed to do it.
Leg 1: The Loire Valley
At 2:00 in the afternoon we caught our first glimpse of Chartres, or rather its massive Gothic cathedral commanding the view for miles around. For the next fifteen minutes as the church loomed ever larger, our jet lag and my bladder demanded the first room we could find. We parked our car near the city center and the first place we saw was the beautiful Hotel Grand Monarque just a sweet 10 minutes stroll to the cathedral. We treated ourselves to a surprising affordable (during the off-season) suite, dumped our luggage, peed and headed through the maze of streets to see the town's gem, Chartres Cathedral.
It's very hard to describe in words or capture in pictures the magnificence of this Gothic structure. Construction began in 1194 and little has changed since its completion in 1250. This would be the first of many times that my mind struggled to come to grips with the marvel at the will of the people of the time to create something so elegant and intricate with no modern technology.
As spectacular as the exterior of the cathedral is, the magic really comes together when you step inside. Probably the most remarkable facet of Chartres is her stained glass windows which have largely survived intact through the ages. We waited to go in until the following morning when the light would be at its best. It was breathtaking.
Our jet lag had nearly vanished the next morning as we began our long road trip in earnest. It was our primary objective to slow down and take things at an easy pace. Consequently, we eschewed freeways as much as possible in favor of driving secondary roads through villages and the beautiful French countryside.
The Loire Valley is a region sitting in North Central France and is famed for its stunning châteaux (just a fancy word castles, there). With the Loire river running through its vineyards and orchards, the area is abundant with sweet villages, magnificent palaces and the intrigue and shifting sands of history that lay at the very heart of the story of France. Long before Louis XIV built his temple of vanity at Versailles, French kings and queens built great fortresses that, through the ages, gave way to sumptuous digs in the Loire Valley. This legacy of great estates and the moveable feast of the nobility that inhabited them remain in spectacular fashion. On our way to visit the more renowned châteaux, we passed by countless lesser palaces tucked in trees and situated on moats. Everywhere you looked, something screaming "look at me" threatened to derail whatever loose plans we had made for the next two days. On our itinerary were the châteaux of Chambord, Chenonceau, Blois and Azay-le-Rideau.
First up was Chambord. Sadly, it was pissing rain during our visit, so my shots of the castle are not so hot. So I'm cheating and giving you a picture of the castle on someone else's sunny day.
Photo courtesy of Raul.
This little hunting lodge built by King François I was primarily a vanity effort with the purpose of hosting grand hunting parties. In total, he spent just seven weeks there. I've spent more time in tents.
Our closest town to spend the night was Blois. The beauty of traveling during the off-season is that hotels that are booked months in advance for the high-season clamor for guests after things die down. Prices fall accordingly. We got a beautiful room at an amazing price. We felt completely justified splurging on our first five-course meal in pretty Blois. The food was unbelievable and the wine even better. This would be our first of many times asking our wait staff to recommend the right wines for our meal. So serious are the French about this sacred combo, you will never be up-sold on the priciest bottle. Many times we were pointed to extraordinary wines that were very moderately priced. For an American accustomed to the cynicism of status spending, this was a very pleasant surprise.

Here I am at the hugely important historical Château de Blois, hamming it up on their made-for-tourists throne in the great hall.
Onward to one of the most beautiful structures, in my opinion, every conceived, the Château de Chenonceau.
With a graceful wing of the château spanning the Loire river, the structure seems to float in air. Much history has unfolded here since the first castle was constructed in 1412, the most intriguing of which occurred when King Henry II gifted it to his mistress Diane de Poitiers. This royally cheesed off his wife, Catherine de' Medici, and when Henry died, she gave Poiters the boot, moved in and built lavish gardens just to put an exclamation point on the entire affair.
Our final morning in the Loire Valley would be spent at Château d'Azay-le-Rideau. From Blois, we took a short but stunningly beautiful route on a tiny road through forest. Along the way, hunters were everywhere waiting for game to come their way. It all felt so oddly right. Just as the sun began to peak through the dove gray clouds, we arrived at the castle.
Even though it was magical, we were ready to get on the road for points south. We had a beer at a cafe populated by a bunch of rowdy guys on Harleys and then shopped for our lunch for the road at the market in the town center.
Next week: After having our wine, bread, olives and cheese at a freeway rest stop, we enter Perigord en route to The Dordogne.
Thanks for reading and now on to TOPS!
TOP COMMENTS
October 13, 2013
Thanks to tonight's Top Comments contributors! Let us hear from YOU
when you find that proficient comment.
From DRo:
I nominate BOHICA for this comment in War on Error's diary Led by Cruz & Palin, Million Vet March converged in DC today looking for fight. Note the protesters described in a comment:

"The crowd is almost entirely white. Needless to say, I did not see anyone who was old enough to be an actual WWII vet. Most of the crowd is much too young to have served in the Vietnam or the Korean era. Blue jersey dad is a Vietnam-era vet, and he is 71. I wonder how many actual vets were in the crowd. Certainly Mike Lee, Ted Cruz, and Cariboo Barbie never served."
From BeninSC:
From BeninSC:


This comment from War on Error coins a very valuable new word, with remarkably powerful built-in framing! Use this one!
From gizmo59

Phoebe Loosinhouse makes a funny analogy on what it would be like for Boehner to hold on to his Speakership with the help of Democrats. See you in East Cupcake! From brooklynbadboy's recommended diary Speaker Paul Ryan? Wonderful!
From ericlewis0:
In my post about today's GOP fail rally at the White House, Dillonfence has the ultimate caption and background info for the embedded photo.
TOP PHOTOS
October 12, 2013
Enjoy jotter's wonderful PictureQuilt™ below. Just click on the picture and it will magically take you to the comment that features that photo. Have fun, Kossacks!