It took 16 days and three e-mail accounts (applications based on the first two got hopelessly borked in the process), but at the end I got enrolled! Based on my estimated AGI for next year, I will end up saving about $300 per month and will have better coverage than I currently have. More after the screenshot below and the orange egg beater: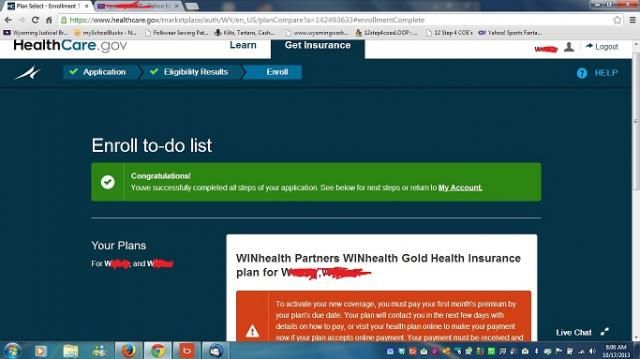 I'm self-employed and have had to buy insurance on the open market for the past several years, for myself and my kiddo. And of course my premiums keep going up, and up, and up. And to keep my premiums affordable, I keep choosing worse, and worse, and worse coverage, with ever-higher deductibles and crappy copays. Currently I'm paying $756 per month for a $5000 deductible plan that doesn't cover much.
Well, guess what. I enrolled in a Gold plan, $2000 total deductible, copays ranging from $20 for primary care provider to $60 for specialist. Good Rx coverage. All the providers my son and I use are participants in this plan. And...
...with the subsidy I should only be paying $475.60/month! Not to mention all the other savings...
PROFIT!
Yeah. Soshulist Kenyan Obummercare will be the ruination of this country. ;-)
Edit: 11:54 am MDT: Rec list! Thanks guys! I'M NOT WORTHY!