Interrogatories
Did you ever have a transistor radio? If not, what forms of portable music have you had?
If you have an iPod or other digital music player, how many songs are on it?
What's your favorite kind of cake/frosting?
Has there ever been a product you liked so much you'd do a commercial for it?
Have you ever bought anything because you saw a commercial for it?
The Twitter Emitter
The brave insurance conglomerates ascended Bunker Hill only to be beaten back by vicious truncheons of people with pre-existing conditions.

— kara vallow (@teenagesleuth) October 17, 2013
Now is a good time for Republicans to get back in the good graces of the public by holding expensive and time-consuming hearings on Benghazi

— TBogg (@tbogg) October 17, 2013
Don't blame John Boehner. He was in an impossible situation. An impossible situation created by John Boehner.

— William K. Wolfrum (@Wolfrum) October 17, 2013
I wonder how much health care the $24 billion repubs spent to try to shutdown Obamacare wld have provided?

— Tina (@trcfwtt) October 17, 2013
Maybe the GOP and the teacrackers are planning on wasting the money ACA is saving the economy?

— GStuedler (@GStuedler) October 17, 2013
I bet if you captioned net worth on cable news for each guest and anchor we'd see that cable news is actually "rich people talking".

— Matt Stoller (@matthewstoller) October 17, 2013
THIRTEEN "Benghazi's" Happened Under GWB And @FoxNews had ZERO negative stories to air about them.

— Tom Wellborn (@TLW3) October 17, 2013
A govt based on Christian values would care for the poor & let private charity bail out wall st & pay for oil subsidies. @BUCKEYEinstein

— John Fugelsang (@JohnFugelsang) October 17, 2013
Homophobia is a lifestyle choice.

— God (@TheTweetOfGod) October 17, 2013
The difference between Ted Cruz and http://t.co/... is you can fix http://t.co/.... http://t.co/...

— LOLGOP (@LOLGOP) October 18, 2013
Obama criticized "bloggers, talking heads on radio who profit from conflict", and every blogger agreed he was talking about OTHER bloggers.

— Top Conservative Cat (@TeaPartyCat) October 18, 2013
On This Day
In 1685, King Louis XIV of France revoked the Edict of Nantes, which had established the legal toleration the Huguenots. The persecution that followed was the catalyst for my ancestors ending up in the U.S.
In 1775, American slave and poet Phillis Wheatley was freed by the will of her owner John Wheatley. The Wheatley family had taught her to read and write, and her poems attracted much attention and many sponsors, though all the attention ceased when she was freed, and she died in poverty in 1784.
In 1851, Moby Dick by Herman Melville was first published.
In 1922, the BBC was founded.
In 1954, the first transistor radio was introduced by Texas Instruments.
In 1972, Congress overrode the veto of President Nixon to pass the Clean Water Act.
Born on This Day
1595 - Lucas van Uden, Flemish landscape painter and engraver (d. 1672)
1634 – Luca Giordano, Italian painter (d. 1705)
1697 - Giovanni Antonio Canal "Canaletto", Italian painter (d. 1768)
1785 - David Wilkie, British painter (d. 1841)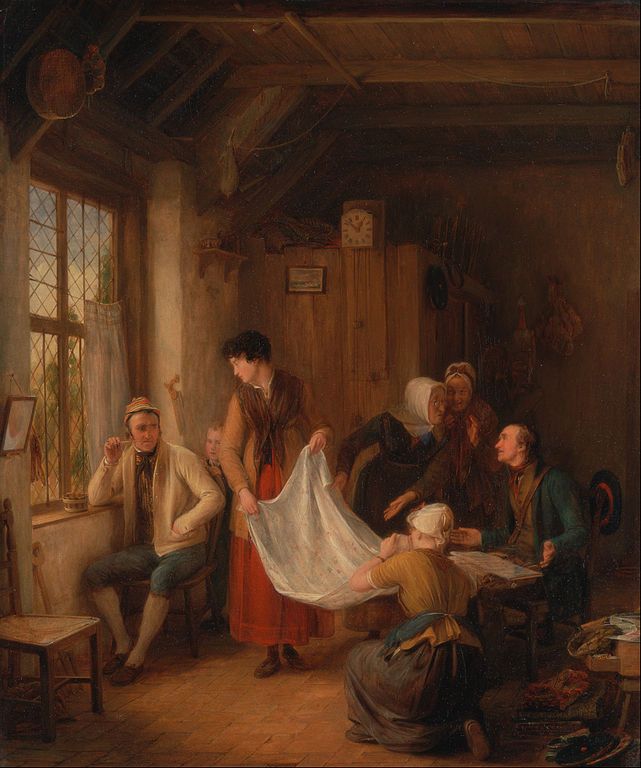 1836 – Frederick August Otto Schwarz, American businessman, founder of FAO Schwarz (d. 1911)
1840 - Alexei Kharlamov (or Harlamoff or Harlamov), Russian painter (d. 1925)
1844 - Sir Luke Fildes, British painter and illustrator (d. 1927)
1858 - Charles Frederick Ulrich, U.S. painter (d. 1908)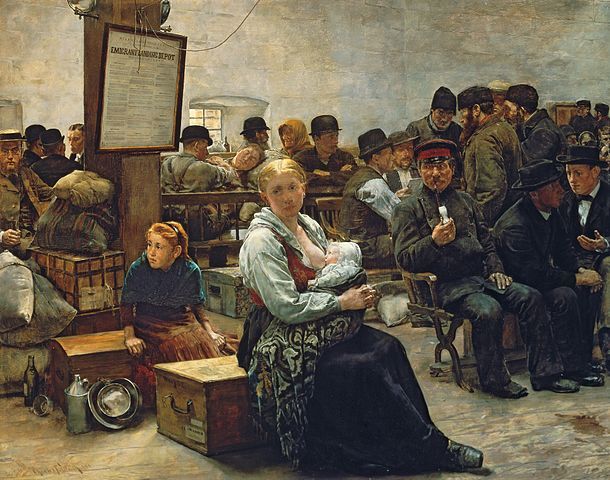 1898 – Lotte Lenya, Austrian singer and actress (d. 1981)
1902 – Miriam Hopkins, American actress (d. 1972)
1906 – James Brooks, American painter (d. 1992)
1918 – Bobby Troup, American singer-songwriter, pianist, and actor (d. 1999)
1919 – Anita O'Day, American singer (d. 2006)
1919 – Pierre Trudeau, Canadian politician, 15th Prime Minister of Canada (d. 2000)
1920 – Melina Mercouri, Greek actress, singer, and politician (d. 1994)
1921 – Jesse Helms, American politician (d. 2008)
1923 – Jessie Mae Hemphill, American singer-songwriter and guitarist (d. 2008)
1924 – Buddy MacMaster, Canadian singer-songwriter and fiddler
1926 – Chuck Berry, American singer-songwriter and guitarist
1926 – Klaus Kinski, German actor (d. 1991)
1927 – George C. Scott, American actor (d. 1999)
1934 – Inger Stevens, Swedish actress (d. 1970) (See Tipple Jar)
1938 – Dawn Wells, American actress
1939 – Lee Harvey Oswald, American assassin of John F. Kennedy (d. 1963)
1945 – Huell Howser, American television host (d. 2013)
1947 – Laura Nyro, American singer-songwriter and pianist (d. 1997)
1951 – Terry McMillan, American author
1951 – Nic Potter, English bass player and songwriter (Van der Graaf Generator and The Misunderstood) (d. 2013)
1955 – Vanessa Briscoe Hay, American singer-songwriter (Pylon and Supercluster)
1956 – Martina Navrátilová, Czech-American tennis player
1960 – Jean-Claude Van Damme, Belgian martial artist, actor, and director
1961 – Wynton Marsalis, American trumpet player, composer, and educator
1970 – José Padilla, American terrorist
1974 – Peter Svensson, Swedish guitarist and songwriter (The Cardigans)
1984 – Esperanza Spalding, American singer-songwriter and bassist
1987 – Zac Efron, American actor and singer
1990 – Bristol Palin, American non-entity famous for having a famous parent
Died on This Day
1417 – Pope Gregory XII (b. 1326)
1503 – Pope Pius III (b. 1439)
1669 - Abraham Willaerts, Dutch marine painter (b. 1603)
1678 – Jacob Jordaens, Flemish painter (b. 1593)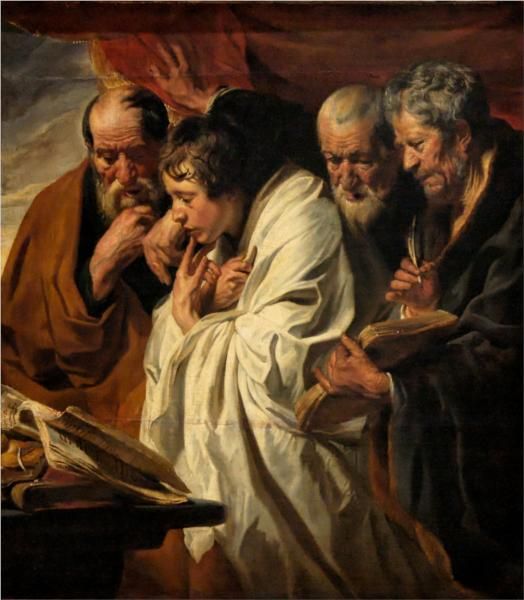 1839 - François Joseph Kinson, Flemish painter (b. 1771)
1865 – Henry John Temple, 3rd Viscount Palmerston, English politician, Prime Minister of the United Kingdom (b. 1784)
1903 - John Callcott Horsley, English painter (b. 1817)
1916 - Ignacio Pinazo Camarlench, Spanish painter (b. 1849)
1918 - Koloman Moser, Austrian painter and graphic artist (b. 1868)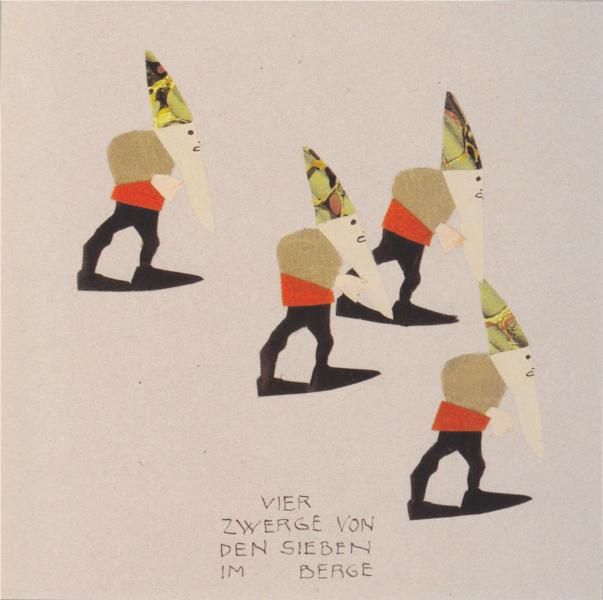 1921 – Ludwig III of Bavaria (b. 1845)
1931 – Thomas Edison, American inventor, invented the light bulb (b. 1847)
1931 - Lesser Ury, German painter (b. 1861)
1942 – Mikhail Nesterov, Russian symbolist painter (b. 1862)
1966 – Elizabeth Arden, Canadian-American businesswoman, founded Elizabeth Arden, Inc. (b. 1878)
1973 – Walt Kelly, American cartoonist (b. 1913) (Pogo)
1982 – Bess Truman, American wife of Harry S. Truman, 35th First Lady of the United States (b. 1885)
1984 – Jon-Erik Hexum, American actor (b. 1957)
1984 – Henri Michaux, French painter and poet (b. 1899)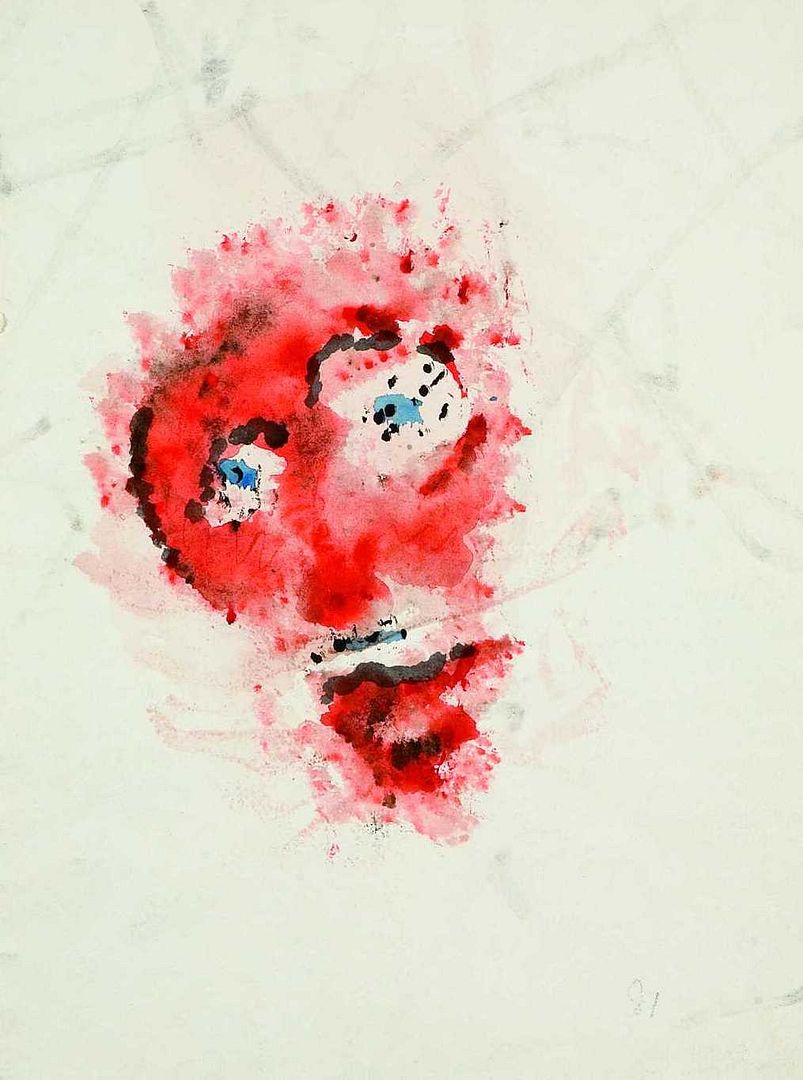 2000 – Julie London, American singer and actress (b. 1926)
2000 – Gwen Verdon, American dancer and actress (b. 1925)
2010 – Marion Brown, American saxophonist (b. 1931)
2012 – David S. Ware, American saxophonist (b. 1949)
Today is
Alaska Day
National Chocolate Cupcake Day
No Beard Day
World Menopause Day
Mammography Day