Dream Defenders support The Energy Action Coalition.

Dream Defenders are beyond excited to head to #Powershift2013 this weekend. Disparities in the quality and care of our environment drastically impact communities of color around the country (and world). We must all work to leave environments and communities that allow future generations to live with dignity. — with Mstery'us SwaggaMiss Sharon.
The Energy Action Coalition under the banner, "Power Shift 2013" will be marching through downtown, Pittsburgh, this Monday.
The group will be protesting against fracking and seeking to draw attention to the harm it does to communities.

Communities across Pennsylvania have had their water contaminated by fracking, and the EPA has failed them — dropping its investigations and leaving families without clean water.
"We will be marching to call for a green economy," said Whit Jones, campaign director at the Energy Action Coalition. About 7,000 people have registered to attend the conference that starts today at the David L. Lawrence Convention Center, and Mr. Jones expects about 3,000 to 4,000 people to participate in the outdoor events Monday.
Read more:
http://www.post-gazette.com/...
In typical Dream Defender style, they are not only talking about this issue, they are also doing something about it.

Today, we're joining a "Clean Water Mob" to bring fresh water to these families, and call for real leadership on fracking -- join the push for both water and justice here: http://www.wearepowershift.org/...
The groups are expecting some 7,000 people to attend the rally. If you live in the surrounding areas, and you have the time, this is a good opportunity to join young people as they fight for a greener, cleaner environment.
Dream Defenders remember Kendrick Johnson
The parents of a Georgia teenager whose body was found inside a rolled-up wrestling mat at school said Thursday the fact that their son was recently found to be buried without his internal organs is a new reason to suspect signs of foul play were covered by investigators.

The body of Kendrick Johnson, 17, was found Jan. 11 in South Georgia. Lowndes County sheriff's investigators concluded that he died in a freak accident, falling headfirst into an upright mat and becoming trapped. But Johnson's family believes he was killed and has been pressuring authorities into taking a second look at the case.
http://www.cbsnews.com/...
Please sign the
Moveon petition
here.
~~~~~~~
Support the Dream Defenders - A Daily Kos Group
---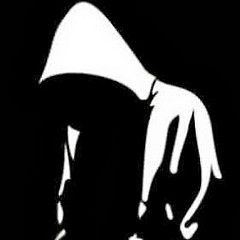 The Dream Defenders are fighting for justice in Florida. Their mission is to enact Trayvon's Law in Florida, which would repeal the Stand Your Ground law, ban racial profiling, and end the school-to-prison pipeline.
Support the Dream Defenders is a Daily Kos community. We promote and support the Dream Defenders, online and offline.
How To Join Us: Send us a kosmail.
How to Follow Us: Go to our diaries page and click the ♥ or the word Follow. If you are a Kossack, when you Follow a person or group, their diaries will appear in your Stream. As an example, here is the Stream of one of our most respected members. Note: Joining and Following are completely separate functions in DK4.
How to Find Our Diaries: We publish on Friday evenings at 7:00 pm EDT and 4:00 pm PDT. Here's where you can find our next group diary and all diaries published and republished by our group.
How to Find Our Groupmail Inbox: DK4 groupmail inboxes are notoriously difficult to find, because we receive no "You have mail" signal. If you have Editor status, and you want to participate, please bookmark our group kosmail inbox, and check it as frequently as you want to participate. That page does not refresh itself, either.
Floridians: We welcome your reports, pictures, and promotion of your feet-on-the-ground protests and organizing in support of the Dream Defenders. Please use our comments and/or group kosmail to confidentially locate nearby Floridians who support the Dream Defenders and build networks. If you have never written a diary, we will help you. Ask us anything.
Support the Dream Defenders is a community of Kossacks. We are an action group dedicated to supporting the passage of Trayvon's Law in Florida. Each of us is opposed to the Stand Your Ground law in Florida. We do not need to debate the merits of SYG laws or 2nd Amendment issues in our action diaries. If you want to argue, go start your own DK group and/or go write your own diary.
How You Can Help Support the Dream Defenders




---




Facebook and Twitter: Click the links at the top of the diary to "Like" us on your Facebook page. Use hashtags #TakeoverFlorida and #kt2 (Kossacks Tweet Too) on Twitter.
Diaries: Please recommend, tip, and comment in our diaries. Volunteer to write diaries for our group and republish to your Daily Kos groups.

Please consider making a donation to the Dream Defenders. Thanks for your support.