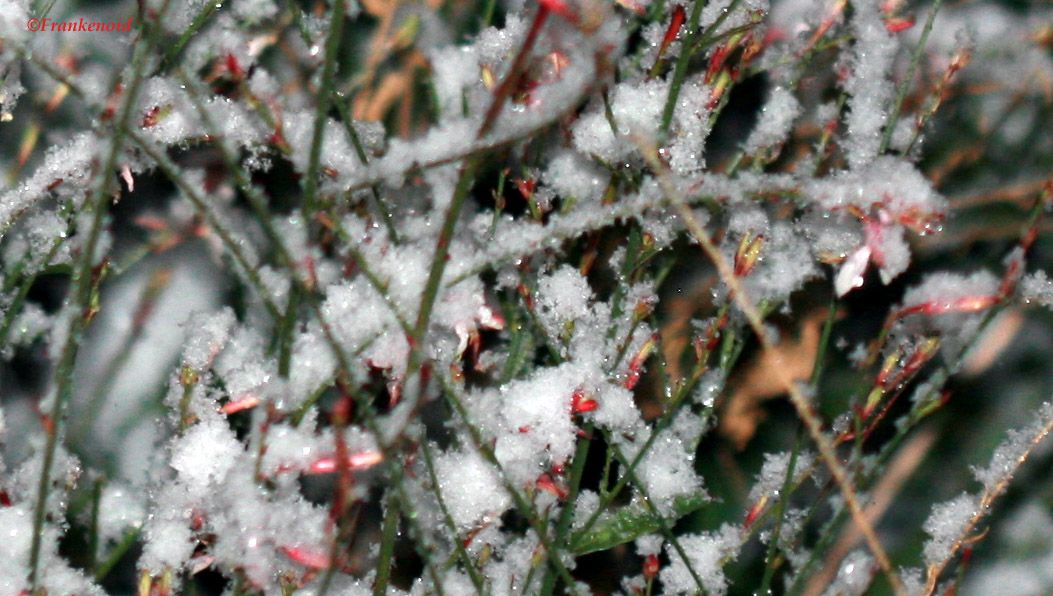 Good morning, and Winter is closer. Welcome to Saturday Morning Garden Blogging.
Yesterday morning we woke up to the season's first measurable snow — a proper October snow of an inch or two; enough to moisten and cool the soil, making it just right for planting spring bulbs.
And the first measurable snow came at the right time: the average first snow date in Denver is October 19.
I don't have a lot of bulbs to plant this year; okay, make that I don't have a lot of bulbs to plant this year for me. Only 50 daffodils, and however many hyacinth I decide to put in the yard instead of forcing.
Oooh, and forcing hyacinth will be even more fun this year, as I have more refrigerator space! Someone moved out of my office building and left a nearly-new minifridge in the hallway with a sign "FREE. IT WORKS".
Yes, yes it does. And it now contains my precious, precious hyacinth bulbs. I don't know how I'd make it through the winter without the promise of forced hyacinths in January.
That's what's happening here. What's going on in your gardens?