Bread is one of the oldest prepared foods, with archaeological evidence suggesting that by 30,000 years ago Homo sapiens in Europe were preparing a kind of bread. This means that the preparation of bread preceded domesticated plants such as wheat. Starchy plants, such as cattails and ferns, were pounded using stone tools and then the starch paste was spread on a flat rock which was placed over a fire. The paste cooked into a form of flatbread.
About 10,000 years ago, the world changed. Humans began to domesticate plants rather than simply gathering wild plants. With domestication, grains were used for making bread. In Mesopotamia, barley was the principle grain and several kinds of bread were made from it. Bread was generally flat, coarse, and unleavened. Among the upper classes, bread might be enriched with animal fat, milk, butter, and cheese.
At some point in time, bread makers began to notice that if they left the bread dough out before cooking, it became naturally leavened by airborne yeasts. This resulted in lighter bread.
The Roman author Pliny the Elder (Gaius Plinius Secundus, 23-79 CE) reported that the Gauls and the Iberians used foam which they skimmed from beer in making their bread and this resulted in a bread which was lighter than that in other areas.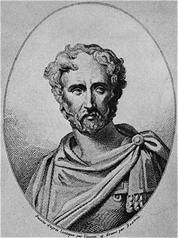 Pliny the Elder is shown above.
While beer is an ancient beverage, so is wine. In the parts of the ancient world where people used grapes for making wine, they would also use a paste made of grape juice and flour which would be allowed to ferment or wheat bran which had been steeped in wine. Both of these approaches resulted in a kind of leavened bread.
In some parts of the world, the bread makers would set aside part of the dough to be used the next day as starter dough.
In ancient Egypt, 5,000 years ago, the staples of life for most people were bread and beer. Among the nobles and priests, at least 40 different kinds of bread were consumed. Some of the bread was made with honey.
Construction workers working on the pyramids on the Giza Plateau had a daily ration of ten loaves of bread and two jugs of beer.
In making bread, the Egyptians would grind emmer wheat by hand. This was done by women who would spend hours each day kneeling down at the grinding stones. The mill was simply a stone trough. The grain was ground by crushing it with a handheld grindstone. This resulted in fine particles of stone being left in the flour which resulted in abrasion of the teeth for those who consumed the bread.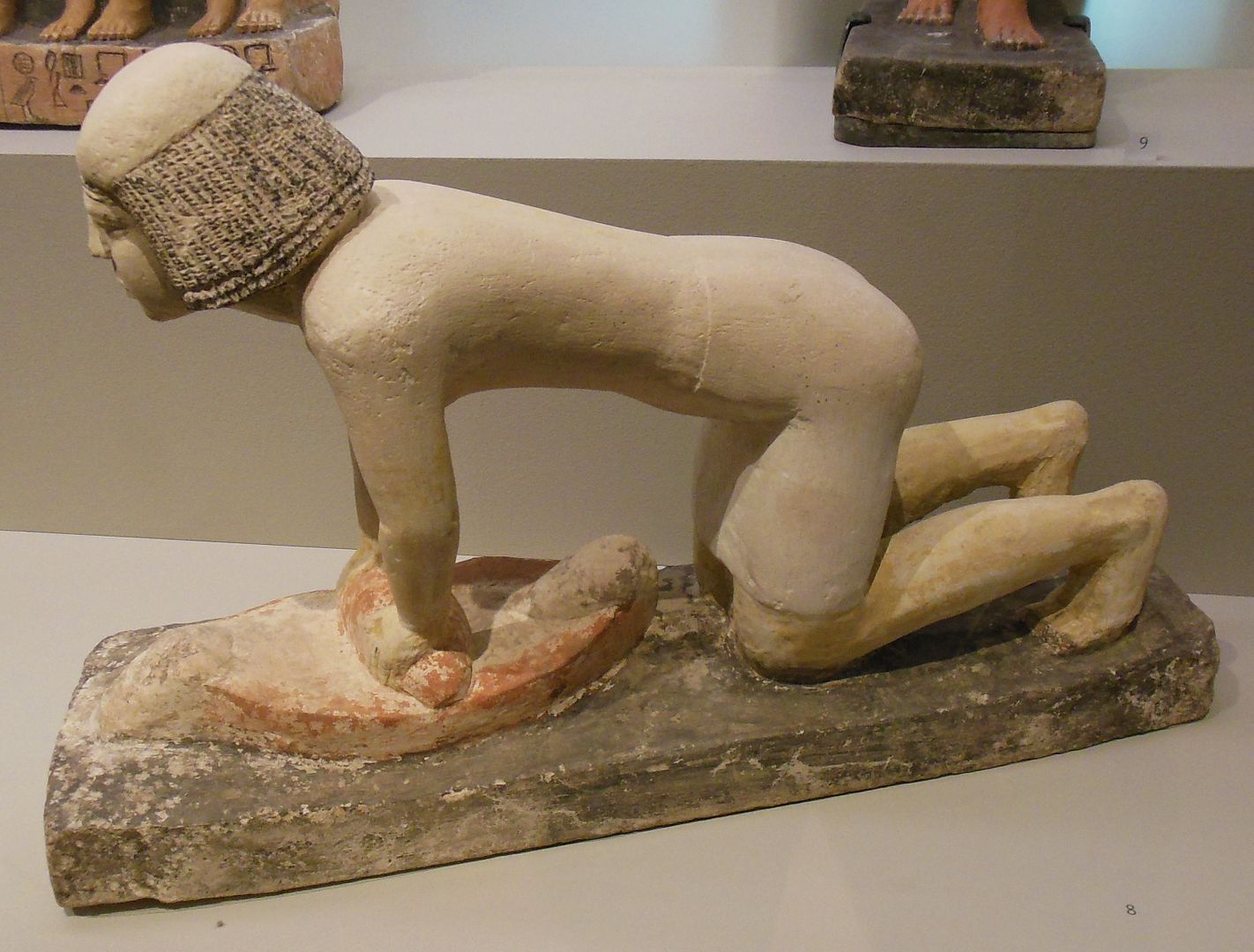 Shown above is a small figurine showing a woman grinding grain. This is on display in the Boston Museum of Fine Art.
Some dough left over from the previous day would be mixed in with the new dough which would then be left to rise in warm molds. The bread was then baked in closed ovens. Some of the bread would be flavored with sesame seeds, dates, butter, eggs, and herbs. Sometime in the first millennium BCE, the Egyptians began using yeast as a replacement for the sour dough.
In ancient Greece, bread, both leavened and unleavened, was made from wheat. Leavening was done using wine yeast as a leavening agent. The bread was baked in a clay oven. Bread was often augmented with cheese or honey.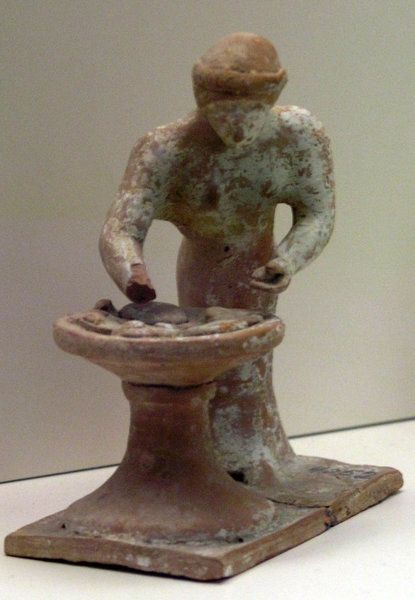 Shown above is a Greek figurine showing a woman kneading bread dough.
When using barley to make bread, the Greeks would roast the grain first. The result was a heavy, coarse bread.
In Europe, the Norse, commonly known as Vikings, made a wholemeal bread from rye and oats. They also made bread from barley.