For far too long in America moms like Sabrina Fulton, Lucia McBath and Marissa Alexander have had to cross their fingers and pray every time their child walks out the door. The Dream Defenders have been fierce advocates for repealing Florida's so-called Stand Your Ground laws. Those laws were the focus of a US Senate Judiciary Committee hearing this week, chaired by Illinois Senator Dick Durbin. Marissa Alexander's new trial has been set for March 31, 2014. And rounding out the news this week, the Chief of Police in Sanford, Florida, announced new rules for Neighborhood Watch volunteers.
[Edited: Nov 2, 2013] The Dream Defenders are a group of energetic young activists in Florida who are mobilizing youth all across the state and joining with others to end racial profiling, the school to prison pipeline, and to repeal SYG laws. Currently they are conducting a voter registration drive to register more than 65 thousand Democratic voters in Florida. They aim to exceed the margin by which Tea Party Governor Rick Scott claimed the keys to his office in Tallahassee.]
Congratulations Dream Defenders! Your hard work and tireless advocacy are making a difference.

Sabrina Fulton - Mother of slain teen Trayvon Martin, who testified at the US Senate Hearing October 29, 2013
Lucia McBath of Atlanta, Georgia - Mother of slain teen Jordan Davis, who testified at the US Senate Hearing October 29, 2013
Sabrina Fulton and Lucia McBath Testify at US Senate Hearing on "Stand Your Ground Laws" October 29, 2013
[Senator] Durbin's hearings aren't just aimed to spark a debate regarding gun control and racial profiling. The hearing is aimed at going after ALEC's influence on gun laws [...]

One of the key witnesses to testify before Durbin's committee was Trayvon Martin's mother [...]

Sabrina Fulton - Trayvon Martin's Mother
After delaying the hearing due to the Washington Navy Yard shooting, Senator Dick Durbin (D. IL) finally held his hearing on the controversial "stand your ground" laws [...]
Senator Dick Durbin (D-Illinois)

Instead, the hearing is meant to spark a "national debate on the impact of these laws," said an aide to Senate Majority Whip Richard J. Durbin said. The Illinois Democrat is chairman of the Judiciary Subcommittee on the Constitution, Civil Rights and Human Rights, which will evaluate the controversial self-defense laws that are now on the books in at least 22 states.

"Our hearing will examine how these laws came to be; the way in which the laws have changed the legal definition of self defense; the extent to which the laws have encouraged unnecessary shooting confrontations; and the civil rights implications when racial profiling and 'stand your ground' laws mix, along with other issues," the aide, who declined to be identified, said in an email to CQ Roll Call.

Durbin first announced the hearing in July, following the widely publicized trial of George Zimmerman, a former neighborhood watch volunteer in Sanford, Fla., who shot and killed Martin, an unarmed black 17-year-old, following a confrontation in February 2012. A jury acquitted Zimmerman of all charges after determining he had acted in self defense, even though he initially pursued Martin. The verdict set off a national debate about racial profiling and laws, such as Florida's, that provide added legal protections for people to use deadly force if they feel threatened. - Roll Call, 10/29/13

... Continue reading IL-Sen: Trayvon Martin's Mother Testifies On "Stand Your Ground" Laws At Dick Durbin's (D) Hearing
ALEC at the US Senate Judiciary Hearing Chaired by Senator Durbin on October 29, 2013
ALEC's Influence on United States Law

Getting governmental or legislative bodies to even acknowledge the existence of ALEC has been nearly a decade in the making. [...]

Students and organizers put together a great program there in Cincinnati and ALEC's existence and nefarious legislative activities have been increasingly in the spotlight ever since... Stand your ground legislation is merely the tip of the model legislation iceberg. Thousands of other onerous laws are now on the books in every state and a few at the federal level that originated within ALEC's secretive chambers - a result of joint efforts between conservative lawmakers and corporate representatives to write and support them.... The culmination of our work resulted in watching our senior Senators take part in a hearing that finally acknowledged the existence of ALEC - and how they and corporations are involved in redrawing our criminal justice laws.

... Continue reading [Daily Kos] Bloggers Mentioned in Senate Testimony on ALEC
Marissa Alexandar's New Trial Date Set for March 31, 2014
Marissa Alexander 2013

This is sad news on the last day of Domestic Violence Awareness Month... During the Jacksonville hearing Thursday morning, Florida courts opted to put Marissa Alexander through a whole new trial, now scheduled for March 31, 2014. It has not yet been determined whether Alexander will be allowed to live outside of prison walls while awaiting the trial. A bail hearing is scheduled for next week, November 8. Marissa has been away from her children for almost three years.

... Continue reading Prosecuting Attorney Angela Corey Refuses To Drop Marissa Alexander's Case - New Trial Scheduled
Sanford, Florida, to Announce New Rules for Neighborhood Watch on November 5, 2013
Police Chief Cecil Smith of Sanford, Florida, where George Zimmerman shot and killed Trayvon Martin last year, reportedly will soon announce new rules pertaining to Neighborhood Watch volunteers. [...] they will not be allowed to carry guns or to pursue suspects. [...] The AP reports Chief Smith said in an interview, "We are getting back to what neighborhood watch is supposed to be."

... Continue reading Sanford, FL, to Ban Neighborhood Watchers from Carrying Guns
Support the Dream Defenders - A Daily Kos Group
---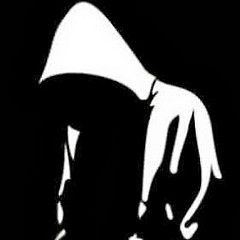 The Dream Defenders are fighting for justice in Florida. Their mission is to enact Trayvon's Law in Florida, which would repeal the Stand Your Ground law, ban racial profiling, and end the school-to-prison pipeline.
Support the Dream Defenders is a Daily Kos community. We promote and support the Dream Defenders, online and offline.
How To Join Us: Send us a kosmail.
How to Follow Us: Go to our diaries page and click the ♥ or the word Follow. If you are a Kossack, when you Follow a person or group, their diaries will appear in your Stream. As an example, here is the Stream of one of our most respected members. Note: Joining and Following are completely separate functions in DK4.
How to Find Our Diaries: We publish on Friday evenings at 7:00 pm EDT and 4:00 pm PDT. Here's where you can find our next group diary and all diaries published and republished by our group.
How to Find Our Groupmail Inbox: DK4 groupmail inboxes are notoriously difficult to find, because we receive no "You have mail" signal. If you have Editor status, and you want to participate, please bookmark our group kosmail inbox, and check it as frequently as you want to participate. That page does not refresh itself, either.
Floridians: We welcome your reports, pictures, and promotion of your feet-on-the-ground protests and organizing in support of the Dream Defenders. Please use our comments and/or group kosmail to confidentially locate nearby Floridians who support the Dream Defenders and build networks. If you have never written a diary, we will help you. Ask us anything.
Support the Dream Defenders is a community of Kossacks. We are an action group dedicated to supporting the passage of Trayvon's Law in Florida. Each of us is opposed to the Stand Your Ground law in Florida. We do not need to debate the merits of SYG laws or 2nd Amendment issues in our action diaries. If you want to argue, go start your own DK group and/or go write your own diary.
How You Can Help Support the Dream Defenders




---




Facebook and Twitter: Click the links at the top of the diary to "Like" us on your Facebook page. Use hashtags #TakeoverFlorida and #kt2 (Kossacks Tweet Too) on Twitter.
Diaries: Please recommend, tip, and comment in our diaries. Volunteer to write diaries for our group and republish to your Daily Kos groups.

Please consider making a donation to the Dream Defenders. Thanks for your support.