Interrogatories
For National Write a Novel Month, have you ever competed in nanowrimo? (See link at bottom of page.) If not, have you ever attempted, completed, or published a novel? Short stories? Fan fiction?
What is the hottest and coldest temperature you ever experienced, and where was it? What's the biggest storm you ever experienced?
How old were you when you first read on your own?
For Family Stories Month, do you have a collection of good family stories? Do you have any you want to share?
The Twitter Emitter
I like how hospital food is apparently designed to make you a repeat customer .

— John Fugelsang (@JohnFugelsang) October 28, 2013
Voter fraud, one problem that America doesn't have, is the only problem the GOP is trying to solve.

— HELL-OL GOP (@LOLGOP) October 28, 2013
Say what you want about McDonald's but they do an amazing job of making Chicken McNuggets taste like chicken.

— John Fugelsang (@JohnFugelsang) October 28, 2013
The French celebrate Halloween by handing out ennui to children.

— OberFacts (@OberFacts) October 31, 2013
Appellate Court reinstates Texas abortion law, though some were suspicious when Perry, Abbott & Dewhurst were judges at the Halloween party.

— Top Conservative Cat (@TeaPartyCat) November 1, 2013
Shouldn't Angry Birds Star Wars have started with Version 4.0?

— ¡socratic! (@socratic) November 1, 2013
Out of candy. Any kid who comes to my door will now receive a free anecdote about the time I met Lou Reed.

— Tim Siedell (@badbanana) November 1, 2013
Trick-or-treaters in Houston backed up at Ted Cruz's house for last 21 hours while he lectures them on the evils of Obamacare.

— Top Conservative Cat (@TeaPartyCat) November 1, 2013
Kids in my neighborhood know they get no candy unless they lead.

— Ron Fournier (@ron_fournier) October 31, 2013
Cory Booker sworn in to the Senate today, which means Newark firefighters will have to do their jobs instead of letting him save everyone.

— Top Conservative Cat (@TeaPartyCat) November 1, 2013
On This Day
In 1870, the National Weather Service, then known as The Weather Bureau of the United States and under control of the Secretary of War, made its first official forecast.
In 1896, National Geographic featured their first ever picture of a bare breasted woman, making it the go-to nudie magazine for boys of that era.
In 1950, the Pope became infallible when Pope Pius XII declared himself so. This has held until recently, when the current Pope, Francis, said some questionable things about gays and atheists maybe being OK.
In 1973, Leon Jaworski was appointed as Special Prosecutor in the Watergate case.
In 1982, Honda opened their first U.S. assembly plant (the first of any Japanese car manufacturer) in Marysville, OH.
Born on This Day
1762 – Spencer Perceval, English politician, Prime Minister of the United Kingdom (d. 1812)
1781 - Joseph Karl Stieler, German painter (d. 1858)
1782 – F. J. Robinson, 1st Viscount Goderich, English politician, Prime Minister of the United Kingdom (d. 1859)
1844 - Olga Wisinger-Florian, Austrian impressionist painter (d. 1926)
1849 - William Merritt Chase, U.S. painter (d. 1916)
1853 - Maurice Leloir, French painter (d. 1940)
1864 – Princess Elisabeth of Hesse and by Rhine (d. 1918)
1871 – Stephen Crane, American journalist, author, and poet (d. 1900)
1872 – Louis Dewis, Belgian-French painter (d. 1946)
1878 – Konrad Mägi, Estonian painter (d. 1925)
1882 - Lorenzo Viani, Italian painter (d. 1936)
1887 – L. S. Lowry, English painter (d. 1976)
1888 – George Kenner, German painter (d. 1971)
1889 – Hannah Höch, German painter and photographer (d. 1978)
1905 – Paul-Émile Borduas, Canadian painter (d. 1960)
1917 – Margaret Taylor-Burroughs, American painter, co-founded the DuSable Museum of African American History (d. 2010)
1926 – Betsy Palmer, American actress
1942 – Larry Flynt, American publisher, founded Larry Flynt Publications
1944 – Kinky Friedman, American singer-songwriter and sometime politician
1946 – Ric Grech, French-English bass player (Family, Ginger Baker's Air Force, Blind Faith, and Traffic) (d. 1990)
1950 – Mitch Kapor, American computer programmer and businessman, founded Lotus Software and Electronic Frontier Foundation
1951 – Ronald Bell, American singer-songwriter, saxophonist, and producer (Kool & the Gang)
1957 – Lyle Lovett, American singer-songwriter, producer, and actor
1962 – Magne Furuholmen, Norwegian singer-songwriter and guitarist (A-ha and Apparatjik)
1962 – Anthony Kiedis, American singer-songwriter and actor (Red Hot Chili Peppers)
1967 – Sophie B. Hawkins, American singer-songwriter and guitarist
1972 – Toni Collette, Australian actress
1972 – Jenny McCarthy, American anti-vaxxer
1981 – LaTavia Roberson, American singer-songwriter (Destiny's Child)
Died on This Day
1546 – Giulio Romano, Italian painter (b. 1499)
1629 - Hendrick Jansz ter Brugghen (or Terbrugghen), Dutch painter (b. 1588) (See Tipple Jar)
1670 - Salomon van Ruysdael, Dutch Baroque landscape painter (b. 1600)
1700 – Charles II of Spain (b. 1661)
1804 - Anton Wilhelm Tischbein, German portrait painter (b. 1730)
1893 - Jan Matejko, Polish painter (b. 1838)
1912 - John Emms, British animal painter (b. 1843)
1921 - Francisco Pradilla Ortiz, Spanish painter (b. 1848)
1947 – Man o' War, American racehorse (b. 1917)
1952 – Dixie Lee, American actress, singer, and dancer (b. 1911)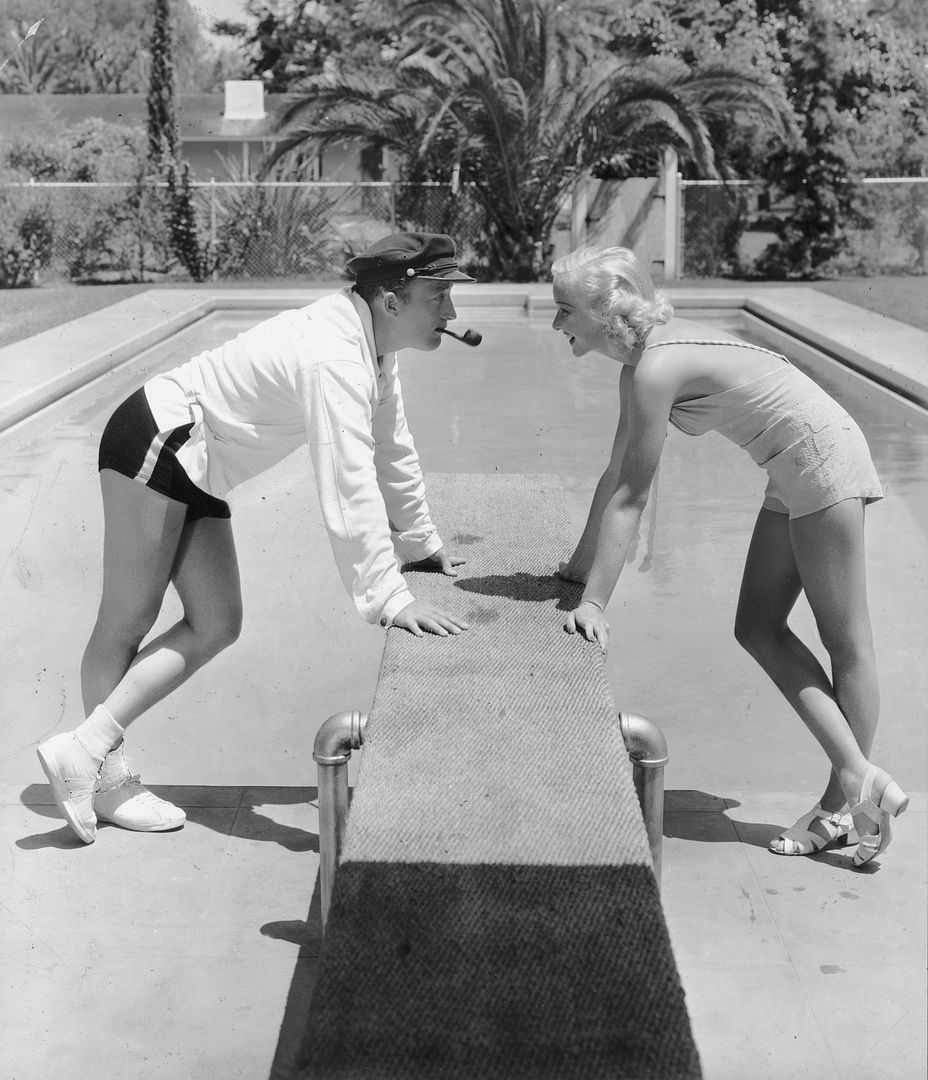 1968 - Léopold Survage, Russian painter, designer, and illustrator (b. 1879)
1979 – Mamie Eisenhower, American wife of Dwight D. Eisenhower, 36th First Lady of the United States (b. 1896)
1982 – King Vidor, American director (b. 1894)
1985 – Phil Silvers, American actor and comedian (b. 1911)
2008 – Yma Sumac, Peruvian soprano (b. 1922)
2011 – Dorothy Howell Rodham, American mother of Hillary Rodham Clinton (b. 1919)
Today is
World Vegan Day
National Deep Fried Clams Day
National Vinegar Day
All Saints' Day
Give Up Your Shoulds Day
National Authors' Day
National Family Literacy Day
National Go Cook For Your Pets Day
National Medical Science Liaison Awareness & Appreciation Day (First Friday)
Prime Meridian Day
Pumpkin Chunkin Days: 1st-3rd
Plan Your Epitaph Day
This Week is
International Magic Week: 25th-31st
Give Wildlife a Brake! Week: 27th-11/2
This Month is
Adopt A Senior Pet Month
American & National Diabetes Month
American Indian Heritage Month
Aviation History Month
Banana Pudding Lovers Month
Diabetic Eye Disease Month
Child Safety Protection Month
Epilepsy Awareness Month
Family Stories Month
Gluten-Free Diet Awareness Month
Greens and Plantains Month
Historic Bridge Awareness Month
International Drum (Percussion) Month
Lung Cancer Awareness Month
Manatee Awareness Month
Movember
MADD's Tie One On For Safety Holiday Campaign (11/16-12/31)
Military Family Appreciation Month
National Adoption Month
National PPSI AIDS Awareness Month
National Alzheimer's Disease Month
National COPD Month
National Family Caregivers Month
National Fun with Fondue Month
National Georgia Pecan Month
National Home Care & Hospice Month
National Impotency Month
National Inspirational Role Models Month
National Life Writing Month
National Long-term Care Awareness Month
National Marrow Awareness Month
National Medical Science Liaison (MSL) Awareness & Appreciation Month
National Native American Heritage Month
National Family Literacy Month
National Novel Writing Month (http://nanowrimo.org/)
National Peanut Butter Lovers Month
National Pepper Month
National Pet Cancer Awareness Month
National Pomegranate Month
National PPSI Aids Awareness Month
National Raisin Bread Month
National Roasting Month
National Scholarship Month
Pancreatic Cancer Awareness Month
Plum and Pomegranate Month
Prematurity Awareness Month
PTA Healthy Lifestyles Month
Spinach and Squash Month
Sweet Potato Awareness Month
Vegan Month
Worldwide Bereaved Siblings Month
World Sponge Month