When I started this Monday morning, it was going to be about two events: Mike Michaud (D-Maine), who's running for governor, came out, maybe because he was running for governor and his Paleolithic opponent was running a whisper campaign or maybe because it was just time. A news anchor on Fox was sighted with his maybe boyfriend in New York, and when Gawker published the news, the reaction was, "So what"? It's not as if either coming out (if you want to call them that) was a surprise to people who knew, but times have REALLY changed recently because I haven't seen much pushback on any front here.
And then the Senate invoked cloture on ENDA, and the Illinois House passed a marriage bill, so things have really REALLY changed, as has the tenor of this diary. Right this minute, we can marry in 15 of the 50 states, and we can work without fear of being fired in 21 of them. This is good, and we have a LOT of work left to do.
Links and stuff below the great orange colander.
But First, A Word From Our Sponsor:
Top Comments recognizes the previous day's Top Mojo and strives to promote each day's outstanding comments through nominations made by Kossacks like you. Please send comments (before 9:30pm ET) by email to topcomments@gmail.com or by our KosMail message board.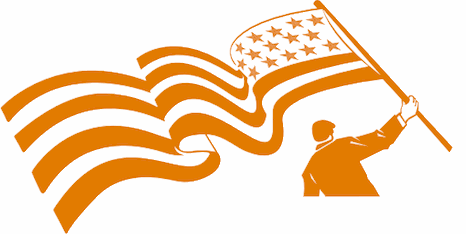 Make sure that you include the direct link to the comment (the URL), which is available by clicking on that comment's date/time. Please let us know your Daily Kos user name if you use email so we can credit you properly. If you send a writeup with the link, we can include that as well. The diarist poster reserves the right to edit all content.
Please come in. You're invited to make yourself at home!
Let's start with the coming-out issue. First, Mike Michaud wrote a really good op-ed piece for the Bangor Daily News and the Portland Press-Herald that ran Monday morning. This was diaried about here and here (the front page can take care of itself on this one when it doesn't even provide a h/t to these diaries after a title hijack, even in the grotesquely small type face it uses to credit diaries that come from the community). The big takeaway line (it appeared in the title of two diaries, in fact):
So I wasn't surprised to learn about the whisper campaigns, insinuations and push-polls some of the people opposed to my candidacy have been using to raise questions about my personal life. They want people to question whether I am gay.

Allow me to save them the trouble with a simple, honest answer: "Yes I am. But why should it matter?"

That may seem like a big announcement to some people. For me, it's just a part of who I am, as much as being a third-generation mill worker or a lifelong Mainer. One thing I do know is that it has nothing to do with my ability to lead the state of Maine.
The
Press Herald
had even more to say about this
in an editorial
yesterday. Yes, it tells us more about the society than it does about the candidate.
Electing an openly gay governor next year would not be a turning point in our history as much as a mile-marker along a well-worn road. -snip- Within the Michaud campaign it was determined that the candidate had more to gain by announcing his sexual orientation on his own terms than he did by hoping his private life would stay private. Like every move by every candidate, this was a calculated risk.

It should not change the substance of the campaign, however. We don't expect Michaud to run as a symbol for the equal rights movement or to make his sexual orientation a central point of his platform.

Instead, we hope that this announcement will defuse a potential distraction and the race will develop as a three-way contest to determine who has the best plan to grow Maine's economy and increase access to education, health care and jobs for people who have been struggling to keep up in a rapidly changing world.
In other words, big whoop, because Maine, at least, isn't squeamish about this stuff any more. That's progress.
Understand, I'm not at all saying we're at the point where those identifications won't matter. I suspect that that point will NEVER come, in fact. Bout this really feels like a gloss on the first part of a diary I wrote in July 2012 which discussed, in part, the low-key coming out process of the singer Frank Ocean and the newscaster Anderson Cooper, I closed the section of that diary about coming out thus:
I know all about privacy, and I certainly don't expect you to wear a sign, but if people don't know that they have gay friends or relatives (or constituents) there's no reason for them to support any of our issues.
It's great that Mike Michaud wants to wear a sign, and if Shepard Smith doesn't, that's fine too.
And then there's the issue of outing, only it seems that it's not really an issue any more. On October 25, gawker.com ran an item called Shepard Smith's Office Romance: A 26-Year-Old Fox Staffer With pictures of everybody involved. The reaction? Crickets. Like Anderson Cooper, people who know about these things knew. Only it elicited three articles in the New York Times.
First, David Carr, who writes "The Media Equation" for Business Day, weighed in with Gawker Kicks Open the Closet, but Its Disclosure Barely Reverberates. After he asked
What if Gawker tried to out an anchor at Fox News and no one cared?
he concluded that he knew exactly why:
The culture has moved on. People see other people who happen to be gay at their workplaces, in their schools and on their televisions. Somewhere along the way, what was once a scarlet letter became just another consonant in the personal résumé. And now that gay marriage is a fact of life, a person's sexual orientation is not only not news, it's not very interesting.
Not even as a sign that Fox is hypocritical. Well, of course not (Roy Cohn). We know we exist on the right too.
Then, for Fashion and Style, Alex Williams wrote How Outing Lost Its Power to Shock. Her take?
the climate for gay acceptance has changed rapidly in the last decade, and the announcement that a public figure is gay barely registers as newsworthy anymore. This is especially true when celebrities come out on their own, as was the case with Jodie Foster's sort-of coming-out speech at the Golden Globes in January and Anderson Cooper's email statement to Andrew Sullivan last year. For a younger generation of actors today (Matt Bomer of "White Collar," Jim Parsons of "The Big Bang Theory"), coming out has become a relative nonevent.
Indeed.
Finally, Steven Petrow for Booming. The Changing Rules of Outing. To answer a question about the idea that outing is only for hypocrites, and Shep doesn't appear to be one, he writes
If Mr. Smith had been at the bar with a female companion, no doubt the pair would have been mentioned in a similarly gossipy news item and as a side note we'd likely assume that he's straight. -snip - In short, not to have mentioned Mr. Smith's male companion would have rendered his sexual orientation invisible, and as [Michelangelo] Signorile put it in a new story, giving "gays special treatment rather than treating gays equally."
We're here, we're queer, get used to it, in other words. Tipping point. I think we knew that in November 2012, but the speed at which everything else has been happening might have obscured it.
But more has to happen. Here, for example is a map from People for the American Way the dimensionalizes EXTREMELY well why we need ENDA now.
The states in red are the ones where I CAN be fired strictly because someone finds out I'm gay. Okay, if we consider some of the cities in some of the states on the map (Houston, Miami, Philadelphia) it seems unlikely, but it's like Kansas leaving the laws against sodomy that Lawrence v Texas invalidated on the books.
It's not really a tipping point if we don't have equal protection under the law in those 29 states.
As for marriage? Illinois, signed and scheuled for next July! Pretty much by surprise. The Hawaii legislature will possibly pass SB-1, and send it to the governor for signature by Friday, too. So far, the Hawaii debate sounds like the Minnesota debate only they weren't busing (or flying) in "conservative" religious people to scream "Let the people vote" at legislators. Let the people vote. As in Maine and Maryland and Washington State and Minnesota. That just doesn't fly any more. King Canute, anyone?
Can you tell I'm just champing at the bit to go back to writing a diary every other day? I'm writing this as I proctor a midterm exam. One more exam tomorrow in a room without wi-fi. Only one more midterm this semester and then grading and prep for four more weeks of classes. THEN probably 110 term papers, and then finals.
Yes, I know this is long. Thank you for your patience, tolerance, and indulgence.
And now for the stuff that makes this Top Comments:

TOP COMMENTS, November 6, 2013: Thanks to tonight's Top Comments contributors! Let us hear from YOU when you find that proficient comment.
From your overwhelmed with work diarist:
angry marmot had the ideal response to navajo's diary about how annoying she finds the switches to and from Daylight Saving Time.
TOP MOJO, November 5, 2013
(excluding Tip Jars and first comments):
1) And you thought Stop&Frisk was bad! by CwV — 308
2) Looks like he is. by operculum — 225
3) They have utterly ruined this man's life. by AntonBursch — 214
4) Throw all of them EXCEPT Eckert in jail! by FraidKnot — 165
5) Respectfully, I must push back on this. by Boston to Salem — 161
6) After all these months I still don't know if Clint by ontheleftcoast — 161
7) The hospital, the police department, and each by Dr Erich Bloodaxe RN — 151
8) Gawd. by Hillbilly Dem — 149
9) This was particularly poignant... by markthshark — 146
10) Colonoscopy is a procedure with a known risk of by OHdog — 138
11) And I say this as a physician: Those doctors by blugrlnrdst — 134
12) I hope they sue the city or county into by theunreasonableHUman — 128
13) Well, about to break that law, you know the by StrayCat — 119
14) Tipped and recommended. by blue jersey mom — 113
15) There is an important message for the right, too by tmservo433 — 111
16) Blue Dogs like Cory B. and "moderate" (cough) GOP by Kombema — 110
17) . by Horace Boothroyd III — 106
18) Well that explains part of it by gchaucer2 — 105
19) How the hell does a judge issue a warrant by lawboy — 103
20) and now all those christie dems by Laurence Lewis — 97
21) So Long, Ken Cuccinelli by JekyllnHyde — 96
22) No they need to be charged criminally. There's by stellaluna — 95
23) Truer words were never spoken: by zenbassoon — 94
24) Just. Holy. Fuck. by lexalou — 91
25) this happened in Albany, NY before by onemadson — 89
26) Yes, it can because it has been done to by a2nite — 88
27) link by onemadson — 86
28) It does seem incredible that by Dale — 83
29) It's time they earn my vote again. by gooderservice — 80
30) Their tactics by CVDem — 79
31) They should lose their licenses by cybersaur — 79
For an explanation of How Top Mojo Works, see
mik
's
FAQing Top Mojo
TOP PHOTOS, November 5, 2013: Enjoy jotter's wonderful PictureQuilt below. Just click on the picture and it will magically take you to the comment that features that photo. Have fun, Kossacks!