Interrogatories
Have you ever had an encounter with a bear?
Did you ever babysit? What was your pay? Ever hire a babysitter? What did you pay?
Are you good at untangling knots? How about holiday lights? How are you with the garden hose, do you keep it nice and neat?
The Twitter Emitter
The bottom is usually reached when you are falling faster than you can lower your standards. #topoli

— Jim Coyle (@coyleWERDZ) November 3, 2013
The fact that K-Mart is open on Thanksgiving Day comes as a shock to those of us who didn't realize it was open the other 364.

— Crutnacker (@Crutnacker) November 5, 2013
The real victim here is the dead animal Rand Paul stole his wig from.

— Tina (@trcfwtt) November 5, 2013
Although @ColbertReport is fabulous, he referred to ticks and spiders as "insects" rather than Arachnida. O, the arthropod-anity...

— Bill Nye (@TheScienceGuy) November 5, 2013
Apparently if you're a straight white male in politics, there's nothing that will stop you from thinking you deserve to hold office.

— Sally Kohn (@sallykohn) November 5, 2013
When people grill him about plagiarism, Rand Paul should just quote from the Wikipedia entry for Originality http://t.co/...

— Ben Greenman (@bengreenman) November 6, 2013
RT @el_sid: ...has anyone ever seen Rush Limbaugh and Rob Ford together at the same time?!?!?

— Top Conservative Cat (@TeaPartyCat) November 6, 2013
Mark Obenshain called to reassure Ken Cuccinelli that "as Attorney General I'll carry on your great work oppressing women and gays."

— Top Conservative Cat (@TeaPartyCat) November 6, 2013
Well it looks like stop and frisk will be going away from the streets of Bee York, but not the bedrooms of Virginia

— Jack Kimble (@RepJackKimble) November 6, 2013
I like when people leave Congress 'for more time with their family.' Cos those guys only get , like, 150 days off per year.

— John Fugelsang (@JohnFugelsang) November 6, 2013
On This Day
In 1893, Colorado gave women the right to vote in state and local elections.
In 1908, Butch Cassidy and the Sundance Kid were rumored to have been killed in Bolivia.
In 1914, The New Republic magazine was first published.
In 1916, Jeannette Rankin became the first woman to be elected to the United States Congress.
In 1929, New York's wonderful Museum of Modern Art opened to the public.
In 1940, four months after its completion, the original Tacoma Narrows Bridge in Tacoma, Washington, collapsed in a windstorm.
In 1944, Franklin D. Roosevelt won re-election for a record fourth term as President of the United States of America. The Republicans made damn sure that would never happen again!
In 1967, Carl B. Stokes became Mayor of Cleveland, Ohio, making him the first African American mayor of a major American city.
In 1973, President Nixon's veto of the War Powers Resolution, limiting presidential power to wage war without congressional approval, was overridden by Congress.
In 1989, Douglas Wilder became the first elected African American governor in the United States when he won the governor's seat in Virginia.
In 2002, Iran banned all advertising of American-made products.
Born on This Day
1598 – Francisco Zurbarán, Spanish painter (d. 1664)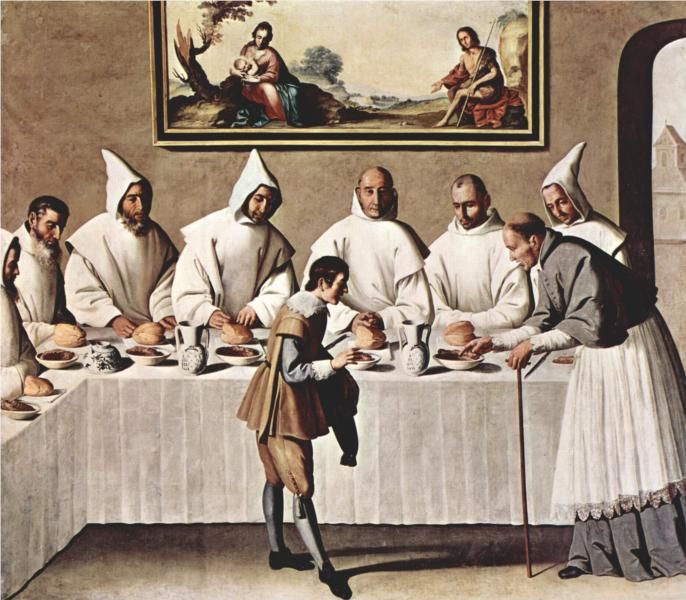 1728 – Captain James Cook, British naval officer, explorer, and cartographer (d. 1779)
1808 - Hermann Kauffmann, German painter (d. 1889)
1811 - Jan Jacob Spohler, Dutch landscape painter (d. 1866)
1820 - Frans Lebret, Dutch painter (d. 1909)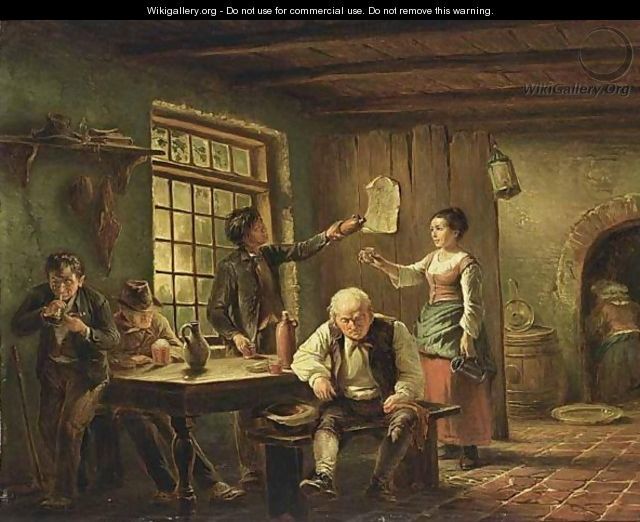 1828 - Paul-Jacques Aimé Baudry, French painter (d. 1886)
1849 - Józef Chelmonski, Polish painter and illustrator (d. 1914)
1859 - Henri Marius Camille Bouvet, French painter (d. 1945)
1861 - Lesser Ury, German impressionist painter (d. 1931)
1867 – Maria Sklodowska-Curie, Polish chemist and physicist, recipient of the Nobel Prize in physics and in chemistry (d. 1934)
1879 – Leon Trotsky, Russian revolutionary (d. 1940)
1879 – King Baggot, American actor (d. 1948)
1890 – Jan Matulka American painter (d. 1972)
1893 – Leatrice Joy, American actress (d. 1985) See Tipple Jar
1901 – Norah McGuinness, Northern Irish painter and illustrator (d. 1980)
1913 – Albert Camus, French writer, Nobel Prize laureate (d. 1960)
1918 – Billy Graham, American evangelist
1942 – Jean Shrimpton, British supermodel and actress
1943 – Joni Mitchell, Canadian musician
1949 – Stephen Bruton, American guitarist and songwriter (d. 2009)
1949 – David S. Ware, American saxophonist (d. 2012)
1951 – Lawrence O'Donnell, American political analyst
1952 – David Petraeus, American military officer, ex-CIA Director, and idiot where women are concerned
1954 – Guy Gavriel Kay, Canadian fantasy author
1964 – Sandra Denton, American rapper and actress (Salt-N-Pepa)
1964 – Liam Ó Maonlaí, Irish keyboard player and songwriter (Hothouse Flowers)
1970 – Morgan Spurlock, American director and producer
1989 – Nadezhda Tolokonnikova, Russian singer and activist (Pussy Riot)
Died on This Day
1528 - Andrea Previtali, Italian painter (b. 1470)
1678 - Erasmus Quellinus II, Flemish painter (b. 1607)
1708 - Ludolf Backhuysen (or Bakhuizen), Dutch marine painter (b. 1631)
1766 - Jean-Marc Nattier, French portrait painter (b. 1685)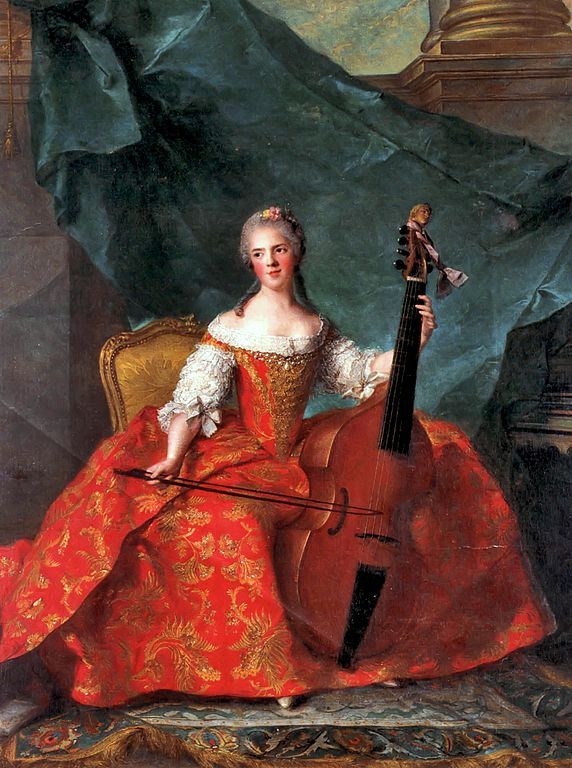 1904 - Edwin Hayes, Irish marine painter (b. 1819)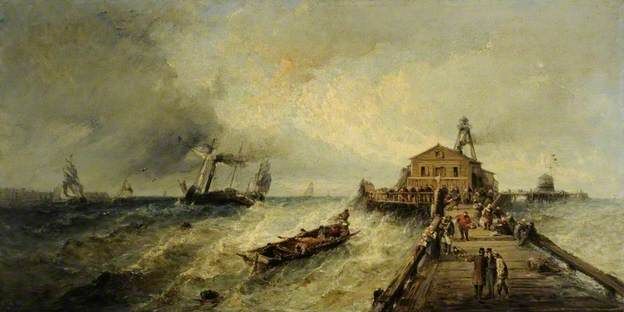 1924 - Hans Thoma, German painter (b. 1839)
1959 – Victor McLaglen, British-born actor (b. 1883) who won the Best Actor award for his performance as Gypo Nolan in The Informer (1935)
1962 – Eleanor Roosevelt, First Lady of the United States (b. 1884)
1978 – Gene Tunney, heavyweight boxing champion (b. 1897)
1980 – Steve McQueen, American actor (b. 1930)
1986 – Tracy Pew, Australian bass player (The Birthday Party and The Saints) (b. 1957)
1991 – Touko Laaksonen, known as Tom of Finland, Finnish illustrator (b. 1920)
2004 – Howard Keel, American actor and singer (b. 1919)
2011 – Joe Frazier, Olympic Heavyweight Boxer (b. 1944)
Today is
National Bittersweet Chocolate with Almonds Day
Hug A Bear Day
International Tongue Twister Day
October Revolution Day (Soviet Union/Russia)
National Gin Day
National Men Make Dinner Day