Tonight, we remember a loyal husband, father and soldier. Since 2001, there have been 2285 American troops killed in Operation Enduring Freedom. Since 2010, there have been 66 casualties in Operation New Dawn.
Please bear in mind that these diaries are read by friends and family of the service members chronicled here. May all of our remembrances be full of compassion rather than politics.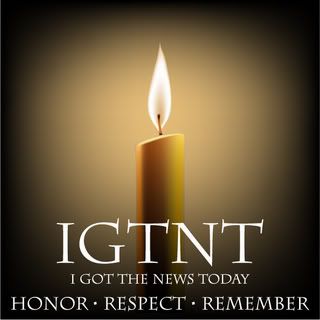 DoD Announces Army Casualty

Sgt. 1st Class Forrest W. Robertson, 35, of Westmoreland, Kan., died Nov. 3, in Pul-E-Alam, Afghanistan, of wounds sustained when enemy forces attacked his unit with small arms fire. He was assigned to the 6th Squadron, 8th Cavalry Regiment, 4th Brigade Combat Team, Fort Stewart, Ga.

Sgt. 1st Class Forrest Robertson
was an instructor of Military Science and a former history major at Pittsburg State University in Kansas. He leaves behind a wife and three daughters.
From the University President Steve Scott:

"We are all deeply saddened by the news of Sgt. 1st Class Robertson's death," said PSU President Steve Scott. "On campus, he was an inspiration to the students in PSU's ROTC Program. Through his service and sacrifice, he is an inspiration to us all. Tonight, our thoughts and prayers are with his family and friends in the midst of their great loss."
Senator Jerry Moran of Kansas issued the following statement:
"America is forever indebted to Sergeant First Class Forrest Robertson, whose service and sacrifice in defense of his country is immeasurable," Sen. Moran said. "My deepest sympathies go out to his wife, children and family, and I ask all Kansans to join me in remembering his family and friends in their thoughts and prayers during this difficult time."
A facebook memorial page was created to share favorite stories and memories of SFC Forrest Robertson. The page is filled with hundreds of funny and caring stories. The comments and memories shared give comfort to his wife, family and troops. Here are a few:
I had the privilege of spending the last few months with SFC Rob, listening to his stories and laughing at his very particular way of speaking his mind. I'll never forget the story about the PFC (who was a former Russian Command Sergeant Major) he served with a long time ago. He'd talk about how during a training exercise he'd toss a grenade into a room, and SFC Rob would say, "That's not how we clear rooms..."
the soldier further added:
He wanted nothing more than to be a Platoon Sergeant, and up to the end he got to do what he loved. I went out on a patrol with him his first day as the Mortar Platoon Sergeant, and he was the happiest I'd seen him the entire deployment. You could tell he was in his element, and had a natural affinity for being a warrior and a leader. I'll never forget the last thing he said to me after the patrol. I was leaving the OP when SFC Rob stopped me and said, "Hey sir, I'll tell you what I tell my mother-in-law. We always love when you visit; just don't do it too much." Smart ass to the end, and always making me smile even when he was taking a stab at me verbally. He was a true NCO in every sense of the title, all about being aggressive and taking the fight to the enemy, and "getting at it."...
Robertson was also a good sport on the receiving end, too.
Early in our deployment, my Chaplain Assistant, SGT Knight, and I were visiting COP ("Club") Zormat and were sitting at a table in the DFAC. SFC Rob was across from us at an angle. I was giving SGT Knight a hard time because he was always talking about his family back in Kansas. I said, "You know the best thing that ever came out of Kansas?" SGT Knight said, "What?" I said, "Interstate 70." After a pause, SFC Rob leaned over the table towards me with that half serious look and interjected proudly, "You know, Sir, I'm from Kansas." I sheepishly smiled back and said, "I know now." SFC Rob leaned back onto his seat, looking introspective and said, "Pretty good joke, though." I knew I had made a friend.
SFC Forrest Robertson is survived by his wife, Marcie, and three daughters. Funeral arrangements are pending. Patriot Guards will accompany.
Sgt. 1st Class Forrest Robertson
Sources:Pittsburg State University,KOAM,The Morning Sun, Facebook: SFC Forrest Robertson Memorial page


In Flanders Fields
by Lt. Col. John McRae, MD, (1872-1918)



In Flanders Fields the poppies blow
Between the crosses row on row
That mark our place, and in the sky
The larks, still bravely singing, fly
Scarce heard amid the guns below.

We are the Dead. Short days ago,
We lived, felt dawn, saw sunset glow,
Loved and were loved,
and now we lie
In Flanders fields.

Take up our quarrel with the foe:
To you from failing hands we throw
The torch; be yours to hold it high.
If ye break faith with us who die
We shall not sleep, though poppies grow
In Flanders fields.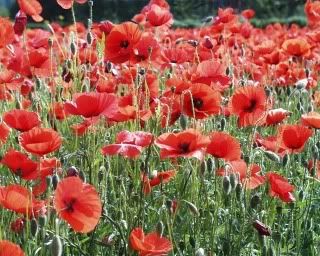 I Got the News Today is a diary series intended to honor, respect and remind. Its title is a reminder that almost every day a military family gets the terrible news about a loved one. Diaries about the fallen usually appear two days after their names are officially released, which allows time for the IGTNT team to find and tell their stories.

All of the U.S. fatalities can be seen here and here. They all had loved ones, families and friends. The DoD news releases are here. I Got the News Today is intended to honor, respect and remind. Click the IGTNT tags below for previous diaries.

Click the IGTNT tags to see the series, which was begun by i dunno, and which is maintained by i dunno, Monkeybiz, Noweasels, Blue Jersey Mom, Chacounne, twilight falling, SisTwo, Spam Nunn, True Blue Majority, CalNM, Wide Awake in Kentucky, Maggie Jean, Jax Dem, The Fat Lady Sings, Ekaterina, Joy of Fishes, and me, Sandy on Signal.

Please bear in mind that these diaries are read by friends and family of the service members chronicled here. May all of our remembrances be full of compassion rather than politics.