Interrogatories
What is your favorite museum? What makes it your favorite?
What are some of the best traveling museum exhibits you've seen?
What is your favorite cold cereal? How do you eat it? (Milk, sugar, out of the box?)
What is your favorite kind of pickle? Do you like other pickled veggies? have you ever made your own?
The Twitter Emitter
Dear Flat-Earthers: We'd like to take your picture. Move a little to the right... just a bit more... one more step...

— Barracks O'Bama (@P0TUS) November 14, 2013
I suppose publishers of wingnut home schooling textbooks save a lot of money by limiting US history to the years between 1865 and 1970.

— eclecticbrotha (@eclecticbrotha) November 14, 2013
Don't tell @SarahPalinUSA but I think Jesus might be a little bit too liberal for her too.

— DrLearnALot (@DrLearnALot) November 13, 2013
Stop calling them "mass killers." The preferred term is "extreme gun enthusiast."

— JerryThomas (@JerryThomas) November 13, 2013
I look forward to understanding @SarahPalinUSA's ideas once she grasps the rudimentary elements of the English language.

— Tom Wellborn (@TLW3) November 13, 2013
The commercialization of Christmas is wrong, except when Bill O'Reilly or Sarah Palin are making money off books about the War On Christmas.

— Top Conservative Cat (@TeaPartyCat) November 13, 2013
Fun fact: every time Cuccinelli ascended to higher office, he was replaced by a Democrat. #VotersRemorse

— roadkillrefugee (@rkref) November 13, 2013
Maybe they'll let the people who lose Medicaid insurance complain on TV or op-ed pages. JOKE! Because who wants to hear from poor people?

— Teresa Kopec (@TeresaKopec) November 13, 2013
Richard Cohen's next column is going to be about what he has learned about raising black kids by watching old Webster episodes

— TBogg (@tbogg) November 13, 2013
The only two safe growth industries left are Medical Cannabis and Tattoo removal.

— John Fugelsang (@JohnFugelsang) November 13, 2013
On This Day
In 1889, inspired by Jules Verne's successful novel, Around the World in 80 Days, investigative journalist Nellie Bly got her editor to sponsor her attempt to travel around the world in fewer than 80 days. She succeed admirably, finishing in seventy-two days, beating another woman journalist from a competing paper who attempted the journey at the same time, but in the opposite direction.
In 1910, pilot Eugene Ely performed the first airplane take-off from the deck of a ship, using a makeshift platform constructed for the purpose. The ship was the USS Birmingham, and he was flying a Curtiss pusher. He later performed the first successful shipboard landing, as well.
In 1969, NASA launched Apollo 12, the second manned mission to the Moon.
In 1973, a royal wedding hogged the headlines again as Princess Anne married Captain Mark Phillips at Westminster Abbey.
In 1991, American and British authorities announced they were indicting two Libyan intelligence officers suspected in the downing of the Pan Am Flight 103.
Born on This Day
1719 – Leopold Mozart, Austrian composer, Wolfgang Amadeus Mozart's father (d. 1787)
1740 – Johann van Beethoven, Ludwig van Beethoven's father and first teacher (d. 1792)
1829 - Hendrik Dirk Kruseman van Elten, Dutch landscape painter (d. 1904)
1840 – Claude Monet, French painter (d. 1926)
1852 - Antonio Mancini, Italian painter (d.1930)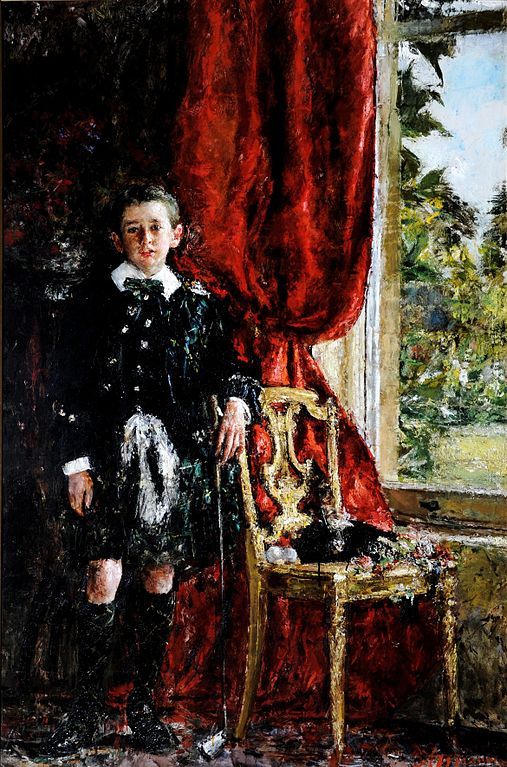 1863 – Leo Baekeland, Belgian-American chemist who invented Bakelite, a favorite material of mine. (d. 1944)
1878 – Julie Manet, French painter, daughter of Berthe Morisot and niece of Edouard Manet (her father was his brother, Eugene). (d. 1966)
1883 - Louis Marcoussis, Polish-French cubist painter (d. 1941)
1885 - Sonia Delaunay, Ukranian-born French painter, wife of Robert Delaunay (d. 1979)
1889 – Jawaharlal Nehru, First Prime Minister of India (d. 1964)
1895 – Louise Huff, American actress (d. 1973)
1896 – Mamie Eisenhower, First Lady of the United States (d. 1979)
1899 - Francois Barraud, painter (d. 1934)
1900 – Aaron Copland, American composer (d. 1990)
1904 – Dick Powell, American actor (d. 1963)
1906 – Louise Brooks, American actress, dancer, movie historian and style icon (d. 1985) See Tipple Jar
1908 – Joseph McCarthy, American witchfinder general politician, recently reincarnated as Ted Cruz. (d. 1957)
1912 – Barbara Hutton, American socialite (d. 1979)
1919 – Veronica Lake, American actress with the famous hair (d. 1973)
1936 – Freddie Garrity, English singer (Freddie and the Dreamers) (d. 2006) (Do the Freddie!)
1936 – Cornell Gunter, American singer (The Coasters) (d. 1990)
1947 – P. J. O'Rourke, American writer
1947 – Buckwheat Zydeco, American zydeco musician
1948 – Charles, Prince of Wales
1954 – Condoleezza Rice, American educator, diplomat and 66th United States Secretary of State
1954 – Anson Funderburgh, blues guitar player and band leader
1959 – Paul McGann, British actor
1967 – Nina Gordon, American singer-songwriter (Veruca Salt)
1970 – Brendan Benson, American musician (The Raconteurs)
Died on This Day
1263 – Alexander Nevsky, Russian saint (b. 1220)
1540 - Rosso Fiorentino, Italian painter (b. 1495)
1625 - Giulio Cesare Procaccini, Italian painter and sculptor (b. 1574)
1687 – Nell Gwynne, English mistress of Charles II of England (b. 1650)
1691 – Tosa Mitsuoki, Japanese painter (b. 1617)
1734 – Louise de Kérouaille, Duchess of Portsmouth, French-born mistress of Charles II of England (b. 1649)
1797 - Januarius Zick, German painter (b. 1730)
1852 - Pavel Fedotov, Russian painter (b. 1815)
1857 - Cornelis Kruseman, Dutch painter (b. 1797)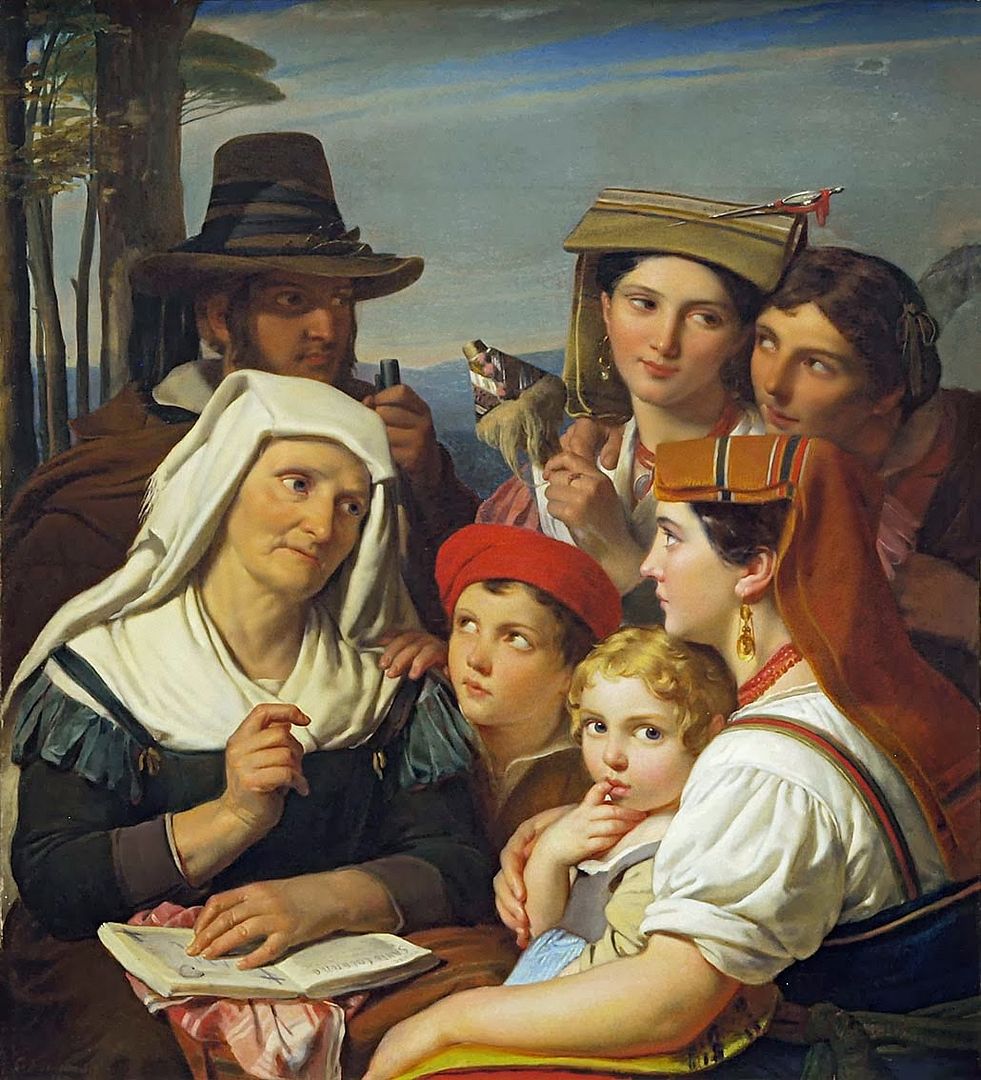 1884 - Frederick William Hulme, English landscape painter (b. 1816)
1908 - Lorenzo Delleani, Italian painter (b. 1840)
1915 – Booker T. Washington, American educator and activist (b. 1856)
1951 - Frank Weston Benson, American Impressionist painter, etcher, and teacher (b. 1862)
1974 – Johnny Mack Brown, American actor (b. 1904)
1995 – Jack Finney, American author (b. 1911)
2002 – Eddie Bracken, American film actor (b. 1915)
2003 – Gene Anthony Ray, American actor (b. 1962)
Today is
Educational Support Personnel Day
National Guacamole Day
National Pickle Day
Loosen Up, Lighten Up Day
Operating Room Nurse Day
World Diabetes Day
International Girls Day
National American Teddy Bear Day