Interrogatories
Have you ever actually attended any Olympics games?
Have you ever done rock or mountain climbing?
Have you ever done any cave exploring? Do you feel comfortable in underground situations?
What is your favorite library you've ever visited?
The Twitter Emitter
When saying no comes easily, it is often because you would rather shut down a good idea than allow anyone else to have one.

— Lizz Winstead (@lizzwinstead) November 13, 2013
From how everyone reacts to everything, I'm pretty sure we won't have near enough exclamation points when its the real end of the world.

— William K. Wolfrum (@Wolfrum) November 13, 2013
On this day in 1986, Ronald Reagan went on TV and said he did not trade weapons for hostages."But Obama said I could keep my plaaaaan!!"

— kara vallow (@teenagesleuth) November 14, 2013
Rob Ford is the Lance Armstrong of Canada

— Lizz Winstead (@lizzwinstead) November 14, 2013
Welsh Wheel of Fortune. "I'd like to buy a vowel." Well, we all would. Dream on, son.

— David Waldman (@KagroX) November 14, 2013
In fairness to Obama, making the Democratic Party break into cold-sweat panic is easier than the TV Guide crossword puzzle.

— daveweigel (@daveweigel) November 14, 2013
I can feel the Jesus in this tweet. RT @CatholicLeague: Don't fix it. Let it die.

— Jennifer Hayden (@Scout_Finch) November 14, 2013
"Obamacare hasn't cured cancer yet so we should kill it with fire" - everyone who was against it in the first place

— TBogg (@tbogg) November 14, 2013
If I had half a brain, I'd be overqualified for the White House press corps.

— Chris Dashiell (@cdashiell) November 14, 2013
It's Joseph McCarthy's birthday or, as Fox News calls it, "Founder's Day."

— pourmecoffee (@pourmecoffee) November 14, 2013
On This Day
In 1806, Lieutenant Zebulon Pike spotted a distant mountain peak while exploring the foothills of Colorado's Rocky Mountains. Someone later named it after him. It is now populated by cranky nurses (or so I'm told).
In 1859, the first modern revival of the Olympic Games was held in Athens, Greece.
In 1864, Union General William Tecumseh Sherman burned the city of Atlanta, and began his March to the Sea.
In 1920, the first assembly of the League of Nations took place in Geneva.
In 1943, Heinrich Himmler decided that Gypsies were no better than how he considered Jews, and ordered them all into concentration camps.
In 1939, President Franklin D. Roosevelt ceremonially laid the cornerstone of the new Jefferson Memorial.
In 1969, a massive crowd, estimated (depending on the source) to be from 250,000 to 500,000 people held an anti-war demonstration called "The March Against Death" in Washington D.C.
Born on This Day
1570 - Francesco Curradi, Italian painter (d. 1661)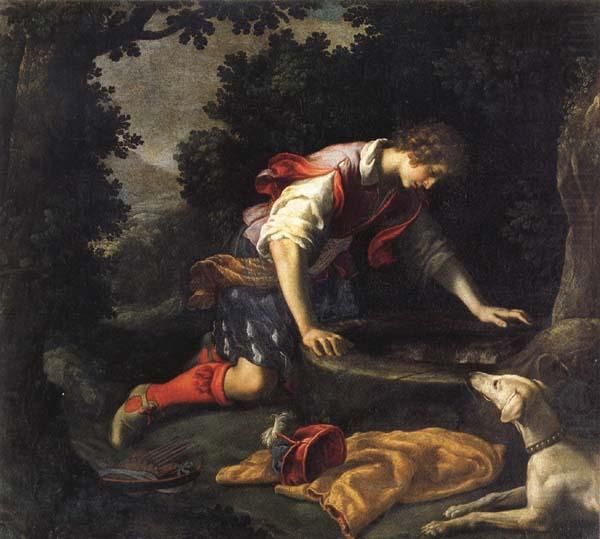 1620 - Cornelis Bega, Dutch Baroque painter, draftsman, and etcher (d. 1664) See Tipple Jar
1815 - John Banvard, American panorama and portrait painter (d. 1891)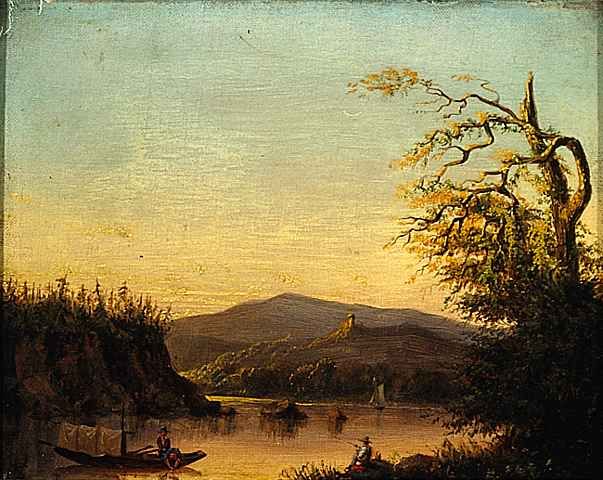 1832 - Hermann Ottomar Herzog, German-born U.S. painter of the Hudson River School (d. 1932)
1845 - Tina Blau, Austrian landscape painter (d. 1916)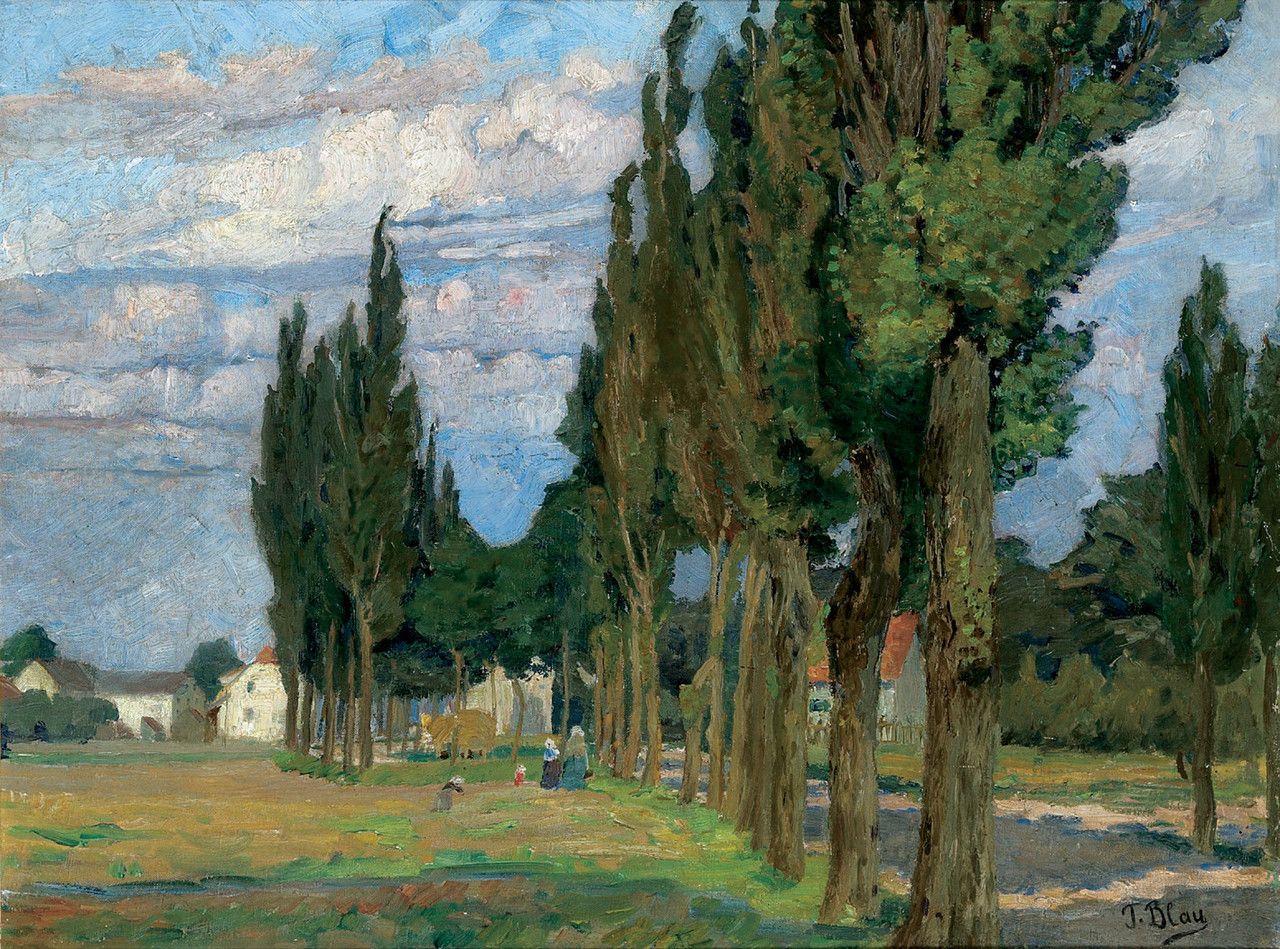 1879 – Lewis Stone, American actor (d. 1953)
1887 – Marianne Moore, American poet (d. 1972)
1887 – Georgia O'Keeffe, American painter (d. 1986)
1891 – Averell Harriman, American businessman (d. 1986)
1891 – Erwin Rommel, German field marshal, "The Desert Fox" (d. 1944)
1903 - Tilly Losch, Austrian born actress, dancer, painter, etc. (d. 1975)
1905 – Mantovani, Italian-born composer (d. 1980)
1906 – Curtis LeMay, U.S. wingnut Air Force general (d. 1990)
1910 - Antoine Blanchard, French painter (d. 1988) who was to Parisian cityscapes what Thomas Kinkade was to cottages in the woods.
1929 – Ed Asner, American actor
1929 – Joe Hinton, American soul singer (d. 1968)
1930 – J. G. Ballard, British author (d. 2009) (Empire of the Sun, High Rise)
1932 – Petula Clark, English singer
1932 – Clyde McPhatter, American singer (d. 1972)
1937 – Little Willie John, American singer (d. 1968)
1937 – Yaphet Kotto, American actor
1940 – Sam Waterston, American actor
1945 – Anni-Frid Lyngstad, Swedish singer (ABBA)
1947 – Bill Richardson, American politician, 9th United States Secretary of Energy, and 30th Governor of New Mexico
1950 – Graham Parker, English singer-songwriter
1968 – Ol' Dirty Bastard, American rapper and producer (Wu-Tang Clan) (d. 2004)
1972 – Jonny Lee Miller, English actor
Died on This Day
1691 – Aelbert Cuyp, Dutch painter (b. 1620)
1795 – Charles-Amédée-Philippe van Loo, French painter (b. 1719)
1802 - George Romney, English painter (b. 1734) (yes, he is a relation)
1932 - Andrea Tavernier, Italian painter (b. 1858)
1949 - Henri de Saint-Délis, French painter (b. 1878)
1954 – Lionel Barrymore, American actor who is best remembered today for his performance as Dick Cheney Mr. Potter in It's a Wonderful Life. (b. 1878)
1958 – Tyrone Power, American actor (b. 1914)
1961 – Elsie Ferguson, American actress (b. 1883)
1976 – Jean Gabin, French actor (b. 1904)
1978 – Margaret Mead, American anthropologist (b. 1901)
1981 – Enid Markey, American stage and film actress, who was the first movie "Jane" to Elmo Lincoln's Tarzan. (b. 1894)
1989 - Constance Binney, American actress (b. 1896)
1996 – Alger Hiss, American government official and alleged spy (b. 1904)
1998 – Stokely Carmichael, American civil rights activist (b. 1941)
Today is
National Spicy Hermit Cookie Day
Clean Your Out Refrigerator Day
America Recycles Day
National Philanthropy Day
I Love to Write Day
National Raisin Bran Cereal Day
National Bundt Day