... Y comió, bebió y se feliz! (Spanish for 'ate, drank, and were merry!') :D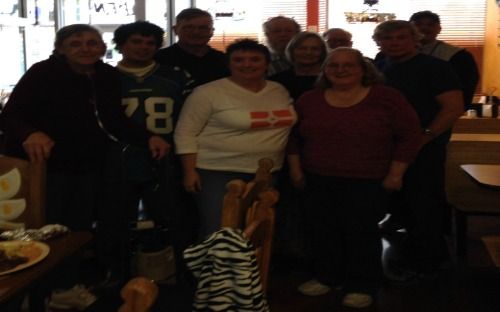 The lady in the purple sweater in front is Furbabies2013, and the goober in the Indianapolis Kossack 3/4 sleeve shirt is...well...just guess!
More pictures & details of frivolity & good discussion below the orange 'chimichanga'!
Speaking of chimichangas, THIS is the Panchos meal of Indianapolis Kossack fearless leaders. YUM!!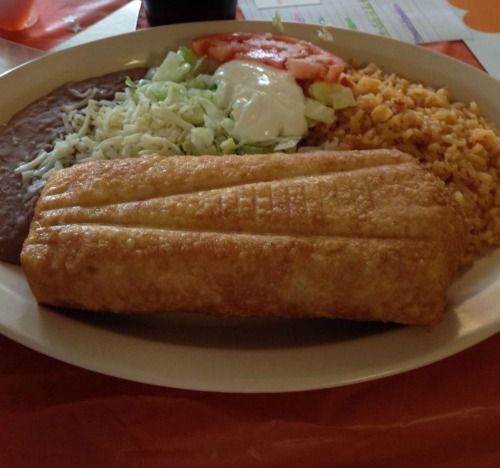 So, getting back to the line up in the picture above, starting behind me & Furbabies2013 to the left (looking at the screen), we have maryabein, MKDAWUSS, Tim DeLaney, Mrs. Mokurai, Mokurai directly behind her, im2004Lurker, Dragon5616, and MITHRA666.
When they walked in, this is the sight that greeted them.
I'll give you 3 guesses as to who sat on the chair at the table with the orange boa. ;D
This jar of M&Ms served 2 functions.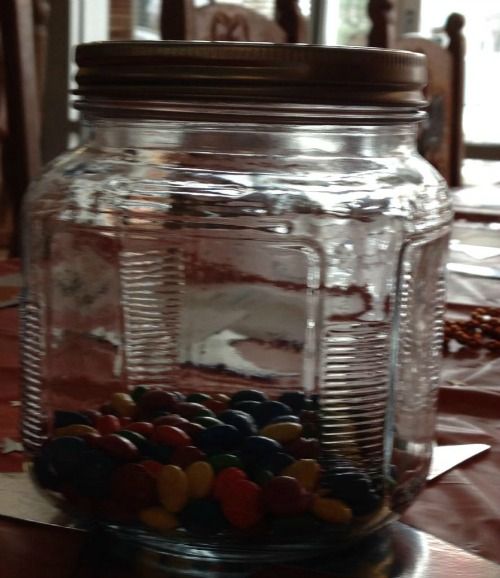 It was our "getting to know you better" game AND earned Mokurai & his wife this extree special additional Indianapolis Kossack swag because they came the closest without going over (just like Price Is Right!) to guessing the number of M&Ms (Their guess? 200 Actual number? 207!)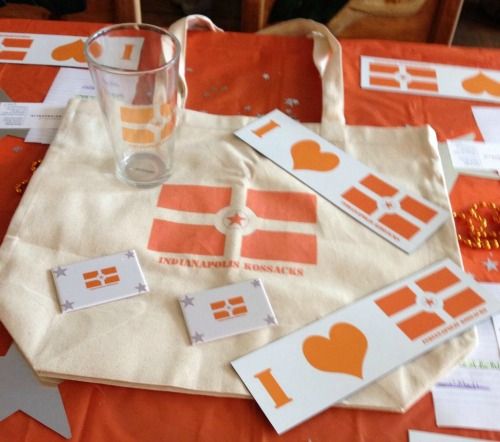 Depending on the color of M&Ms you grabbed outta the jar, you answered the following questions:
Great discussion was had by all with this game AND the wide WIDE variety of topics we discussed, such as gun control, the future of marriage equality (or lack thereof) in Indiana (Indianapolis Kossacks more confident on this subject than I am), the battle between state superintendent of schools, Glenda Ritz, and our governator, Not - My - Man - Defund - Planned - Parenthood Mike Pence & his lap dog state board of education, gerrymandering, and if we'd vote for Hillary Clinton if she is the Dem nominee in 2016.
I got great exercise running from 1 end of the table to the other trying to get in on all the talk! ;D
It seems at the end of the day, we all had happy full tummies & a good time. We decided to wait to have our next event after holiday hoopla was finished...well...hooplaing (made up that word myself!). So, look out mid or late January!