(Yes, this is the REAL Top Comments diary tonight! Sorry for the mixup last night, and thank you for visiting ALL the Top Comments diaries we wound up posting!)
There is a great deal of press lately about the botched rollout of the Affordable Care Act, and, no mistake, it was botched, to our chagrin. Yet the reaction by Republicans continues to be bizarre. Even with the glitches they aren't that heavily into 'I told you so' mode. Why not?
More below! But, first, a word from our sponsor ...
Top Comments recognizes the previous day's Top Mojo and strives to promote each day's outstanding comments through nominations made by Kossacks like you. Please send comments (before 9:30pm ET) by email to topcomments@gmail.com or by our KosMail message board. Just click on the Spinning Top to make a submission. Look for the Spinning Top to pop up in diaries around Daily Kos.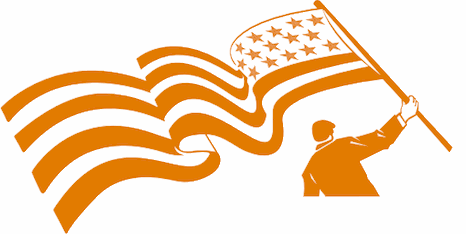 Make sure that you include the direct link to the comment (the URL), which is available by clicking on that comment's date/time. Please let us know your Daily Kos user name if you use email so we can credit you properly. If you send a writeup with the link, we can include that as well. The diarist reserves the right to edit all content.
Please come in. You're invited to make yourself at home! Join us beneath the fleur de kos...
I am sure opinions differ on why they aren't gloating and celebrating, but here is my theory.
I think Republicans aren't saying I told you so because they still believe in the worst case scenario: that the Affordable Care Act will do exactly what Obama and Democrats hoped - provide reasonably priced, effective health care to large numbers of Americans previously steamrolled by a deck stacked against them.
If they believed it would fail as and in the ways THEY predicted and foretold, they would relax and sit back and let the catastrophe happen. But they aren't doing that. They are still working the spin machine over capacity, they are still working with every ounce of energy they have to undermine and block the functioning of the new law.
Their behavior says they are still almost overcome with fear about the possible success of the law, that the public will come to understand its power and value, and that it could become totally impossible, politically, to undo it or undermine it, as has been true with Social Security all these decades.
I think that is why we aren't seeing the smug smiles, the backing away from the lies and misrepresentations. If it really would fail as they predicted, they would LET it.
Republicans still believe more firmly in the prospects for the law than Democrats do. And they believe that everything is at stake.
It is.
May it help them along to permanent and ever-dwindling minority status!
Thank you for visiting tonight! On to the comments, formatted and made nearly perfect by TC admin, brillig!!!
(And! If you don't do anything else tonight, check out the brilliant graphic in Ian Reifowitz's FP diary on Harry Reid's terrific work today! It should be a critical talking point for us all! Last 10 administrations, 20 filibusters of executive nominees, Obama's two terms, past, present and projected: 44!!! Over twice as many as the last ten administrations combined!)
---
Brillig's ObDisclaimer:
The decision to publish each nomination lies with the evening's Diarist and/or Comment Formatter. My evenings at the helm, I try reeeeallllyy hard to publish everything
without
regard to content. I really do, even when I disagree personally with any given nomination. "TopCommentness" lies in the eyes of the nominator and of you, the reader - I leave the decision to you. I do
not
publish self-nominations (ie your own comments) and if I ruled the world, we'd all build community, supporting and uplifting instead of tearing our fellow Kossacks down.
From Tamar:

gougef does an excellent job of saying in just two sentences what so many of us have been feeling about the Republicans and their obstructionism and extremism.
From pixxer:

Nothing better for generating a comment thread than plopping a modified, balloonoid 747 down on the wrong runway, at the wrong airport. aoeu provided a picture of the odd-looking plane whose bulging top boran2 and agnostic then kindly explained.
From lineatus:

Eddie C explains why it matters. The last line says it all.
From brillig:

Dr Erich Bloodaxe RN with a definition, and then the thread takes off!
From BYw:

Squirrel gets mentioned in every diary about Moose, this time by trumpeter.
From BeninSC:


Flagged by nannyboz, this comment by Korkenzieher is, for me, an example of what Germans call Verarschen, which means to make an ass out of somebody. Short, concise, cuts them to the quick!

Flagged by Belinda Ridgewood, this heart-warming comment by Patriot Daily News Clearinghouse was just what the doctor ordered tonight!
Top Mojo for yesterday November 20th, first comments and tip jars excluded. Thank you
mik
for the mojo magic! For those of you interested in How Top Mojo Works, please see his diary
FAQing Top Mojo
.
1) Oh, my! by gchaucer2 — 276
2) He's really doing well. Best case scenario for how by navajo — 202
3) Privatization never saves money for the Gov't. by Azazello — 198
4) And thank goodness for that by moviemeister76 — 130
5) Check out Radel's quotes about getting by David54 — 127
6) MB... Watch the Carbs and Sugars... by Flint — 116
7) Whaaa-at? If only I had known macho... by Meteor Blades — 109
8) Well, Jeez... by JeffW — 106
9) Where are the dick pics? by pucklady — 106
10) I Think the "Caller" by TooFolkGR — 104
11) Frightening, by side pocket — 92
12) I watched that ceremony live, and I gotta tell you by commonmass — 84
13) If I know my cocaine addicts by RocketJSquirrel — 83
14) Note to all by blue aardvark — 80
15) Good luck, parts for our make and model and year by River Rover — 76
16) Wishing for a rapid and complete recovery by ivorybill — 76
17) My Senators, Feinstein and Boxer, are apparently by jpmassar — 74
18) Take care of yourself by Steven D — 74
19) And let's not forget by Pirogue — 73
20) There is a decent chance that this bill will pass by David Harris Gershon — 69
21) Take care and best wishes for your recovery. by blue jersey mom — 69
22) Thanks, David. Everyone needs to know by rubyr — 69
23) Glad to see you here writing this by citizenx — 66
24) Okay, kos needs to get you out on a bike. by Bob Johnson — 64
25) I hope Sec. Hagel knows enough not to by marking time — 63
26) The caller was right; Rush is very self-defecating by Fordmandalay — 63
27) No never forgotten by Eddie C — 63
28) Why should the fact that he serially engages by Its the Supreme Court Stupid — 62
29) Pee in a cup by ChuckInReno — 61
30) Good to see Flingenshit get taken down a notch. by ApostleOfCarlin — 59
31) I've got plenty more by Eddie C — 59
Top Pictures for yesterday, November 20th. Click any image to be taken to the full comment. Thank you
jotter
for the image magic!