Good evening, Senators Alexander, Cruz, Graham, McCain, McConnell, Paul, et al. I know you think I have not been 'listening' to you, in these days of Obama, but I have. You have painted yourselves as victims in the political process, but I never appreciated before now the magnitude of your exceptional victimhood.
More below! But, first, a word from our sponsor ...
Top Comments recognizes the previous day's Top Mojo and strives to promote each day's outstanding comments through nominations made by Kossacks like you. Please send comments (before 9:30pm ET) by email to topcomments@gmail.com or by our KosMail message board. Just click on the Spinning Top to make a submission. Look for the Spinning Top to pop up in diaries around Daily Kos.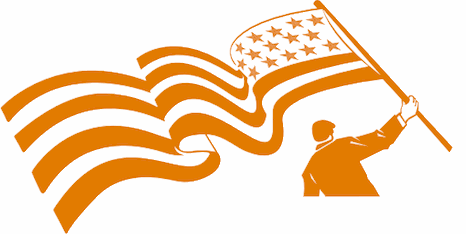 Make sure that you include the direct link to the comment (the URL), which is available by clicking on that comment's date/time. Please let us know your Daily Kos user name if you use email so we can credit you properly. If you send a writeup with the link, we can include that as well. The diarist reserves the right to edit all content.
Please come in. You're invited to make yourself at home! Join us beneath the fleur de kos...
Now that the Senate has reformed the filibuster applying to (non-Supreme) court nominees, I appreciate more than ever the degree to which you have been victimized. Democrats can approve the administration's judicial nominees with a simple majority vote. Before, the power was yours. President Obama could name whoever he pleased, it just wouldn't matter because you could block every nomination with a clear minority vote. Majority-like power with minority status. Now that you can't do that, within those narrow limits, you are victims of President Obama and the Democratic majority once again. You just aren't getting your way as much as people with your power and wealth and influence and status and ego should.
Of course, since the inauguration in President Obama's first term, you have been given the opportunity to help govern this country, to participate in the governing process, to share that responsibility with Democrats elected for the same purpose. You have not wanted President Obama to succeed in any measure, on any front, and yet he has, in some cases. So you have abdicated your role in governing, in doing the work of the people of the United States.
From the beginning Harry Reid and Senate Democrats have asked you to help move things along, to help do the things the American people need you to do, and you have refused to do those things. Senator Reid has asked you over and over to allow up or down votes on judicial nominees, he has made deals with you to advance the Senate's business until it became clear that only the so-called 'nuclear option' would make that possible. You believed most resolutely that he would never take that step, that he was bluffing to try to manipulate you into governing, but you called his bluff over and over, certain that he, like all Democrats as you see them, lacked the strength of character to follow through on his bluff.
So, even if this 'crisis' was of your own making, you have sold me on it. You sure are victims! I'm sorry for you! As, I feel sure, are Democrats everywhere. You are not getting your way on this matter, as you are accustomed, victims to a greater degree than any Senators before you ever have been, I agree. You are the biggest victims in the history of the United States Senate.
And, if that wasn't enough, Obamacare and a deal with Iran. Your victimhood truly is unprecedented.
Victimhood is a terrible thing, isn't it?!
On to tonight's comments! Graciously compiled and formatted by brillig!
---
Brillig's ObDisclaimer:
The decision to publish each nomination lies with the evening's Diarist and/or Comment Formatter. My evenings at the helm, I try reeeeallllyy hard to publish everything
without
regard to content. I really do, even when I disagree personally with any given nomination. "TopCommentness" lies in the eyes of the nominator and of you, the reader - I leave the decision to you. I do
not
publish self-nominations (ie your own comments) and if I ruled the world, we'd all build community, supporting and uplifting instead of tearing our fellow Kossacks down.
From BentLiberal:

Single Payer Activist Shockwave sets the record straight on the history of Single Payer in Vermont in a comment responding to the diary "Obama just launched single-payer in America".
From BeninSC:


Flagged by koosah, this comment by PsychoSavannah appeals to Democrats to avoid shoppping at Walmart. I liked koosah's reply, as well!
From ericlewis0:


My response to someone whose only comment about the resignation of Walmart's CEO was that I should learn how to embed links in my diaries.
(Included by BeninSC)
Top Mojo for yesterday November 24th, first comments and tip jars excluded. Thank you
mik
for the mojo magic! For those of you interested in How Top Mojo Works, please see his diary
FAQing Top Mojo
.
1) It's frankly unthinkable by dagnome — 186
2) As a father of 2 daughters by SouthernLeveller — 150
3) My daughter was like this Sicilian descent and by yoduuuh do or do not — 145
4) Logan and her husband are responsible... by SixSixSix — 141
5) They must answer critics from pro-Israel lobby. by Boston Beans — 127
6) I feel no sympathy for Logan, 60 Minutes or CBS. by 135790 — 107
7) I have been doing everything I could... by CharlesII — 102
8) Pfft. Anyone in Logan's position,... by dance you monster — 100
9) Why Would There Be? They're Corporations by Gooserock — 96
10) They are both jerks by frostbite — 96
11) 60 minutes wants talk of their by Jeff Y — 94
12) Look on the bright side by T Maysle — 90
13) It will be interesting to see... by Dood Abides — 80
14) It's sad, really by lunachickie — 74
15) The article dated Nov. 20 about Vermont's by ybruti — 73
16) This disgusting mindset is so ingrained in certain by LaFeminista — 72
17) You didn't want to avoid it. by GoGoGoEverton — 66
18) I'm pretty cynical when it comes to foreign policy by dougymi — 65
19) OhHai Whoknu! LOL "They Simply Don't Have A Clue" by leonard145b — 64
20) Exactly right by AverageJoe42 — 64
21) I remember one incident: No, I wasn't there by Youffraita — 64
22) I must always apologize: by CwV — 63
23) California passed a single payer bill by ybruti — 61
24) Sekritarmy knows by arizonablue — 60
25) That AIPAC-identified Democratic Senators by litho — 60
26) We iz busy dis week....... by Ekaterin — 59
27) love it by akmk — 59
28) Also, thanks by SouthernLeveller — 59
29) The AIPAC senators n/t by jsfox — 57
30) Not amazing, unfortunately by Tony Greco — 55
31) Sure there's balance by kovie — 55
32) And now, here, all along, I thought all those by commonmass — 55
Top Pictures for yesterday, November 24th. Click any image to be taken to the full comment. Thank you
jotter
for the image magic!