Because it's the last Top Comments diary I'll write in November, which means a music diary, and because I told you all about Sarah Josepha Hale last year. I gave my MW classes today off, and now I have FOUR more days to catch up on sleep. So, especially for gizmo59, a carefully curated selection of five six songs from a British singing group who straddled the line between rock and pop, and who, like Motown, reinvented pop for the 1960s.
But First, A Word From Our Sponsor:
Top Comments recognizes the previous day's Top Mojo and strives to promote each day's outstanding comments through nominations made by Kossacks like you. Please send comments (before 9:30pm ET) by email to topcomments@gmail.com or by our KosMail message board. Just click on the Spinning Top™ to make a submission. Look for the Spinning Top™ to pop up in diaries posts around Daily Kos.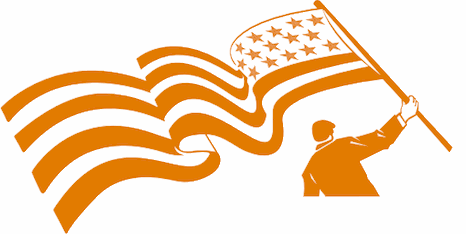 Make sure that you include the direct link to the comment (the URL), which is available by clicking on that comment's date/time. Please let us know your Daily Kos user name if you use email so we can credit you properly. If you send a writeup with the link, we can include that as well. The diarist poster reserves the right to edit all content.
Please come in. You're invited to make yourself at home! Join us beneath the doodle...
Of course you know who I'm talking about, correct?
I'm not even sure how much I NEED to contextualize them. According to the group's biography
at the Rock and Roll Hall of Fame
, any rendering of the soundtrack of the 1960s would be incomplete without them:
The impact of the Beatles has often been noted but cannot be overstated. The "Fab Four" from Liverpool, England, startled the ears and energized the lives of virtually all who heard them. Their arrival triggered the musical revolution of the Sixties, introducing a modern sound and viewpoint that parted ways with the world of the previous decade. The pleasurable jolt at hearing "She Loves You" and "I Want to Hold Your Hand" - given the doldrums into which rock and roll had fallen in recent years - was comparable to the collective fever induced by Presley's "That's All Right" and "Heartbreak Hotel" nearly 10 years earlier.

The Beatles' music - with its simultaneous refinement (crisp harmonies, solid musicianship, canny pop instincts) and abandon (energetic singing and playing, much screaming and shaking of mop-topped locks) – ignited the latent energy of youth on both sides of the Atlantic. They helped confer self-identity upon a youthful, music-based culture that flexed its muscle in myriad ways - not just as music consumers but also as a force for political expression, social commentary and contemporary lifestyles.
Yes, pop CULTURE. Genre confusion of a rock/pop nature? IRRELEVANT. They didn't write and perform songs, they wrote and performed BEATLES songs. I mean, Rolling Stone has a list for these songs, just like
the list they had for David Bowie's songs
, only the Bowie list has 10 songs on it and the Beatles list has 100. In the Bowie diary I said he was influential. Um, NO rock group has ever been as influential as the Beatles. The only group that even comes close is the Beach Boys (don't laugh), because I just read someplace (
at the Rolling Stone website
, in fact, describing the #2 album of all time) that
Barking dogs – [Brian] Wilson's dog Banana among them, in fact – are prominent among the found sounds on the album. The Beatles made a point of echoing them on Sgt. Pepper's Lonely Hearts Club Band [Rolling Stone's #1 album] – an acknowledgment that Pet Sounds was the inspiration for the Beatles' masterpiece.
Anyhow, my
five
six favorite (and don't think I didn't have a LOT of trouble narrowing them down) Beatles songs. Some from the
Rolling Stone
lists of songs, some not.
From Rolling Stone's #3 album of all time, two songs. The first one sits at #40 on Rolling Stone's list of Beatles songs. Trendsetter for me because
George Martin later suggested a dash of brass, so they called in Alan Civil of the London Philharmonia, who played the song's brief, moving French-horn interjections. Civil was paid about 50 pounds for his efforts, but got something more valuable: a rare Beatles-album credit on Revolver's original back cover.
IIRC, EVERY other use of classical musicians in rock and roll (the Rolling Stones, Procol Harum) came after this album.
The second? #18 on the list. Music by Lennon and McCartney, lyrics by Timothy Leary. Rolling Stone thinks this was the first song to use sampling as well. This one I play in my classrooms to demonstrate what changed in order for there to be Monterey Pop.
The third song doesn't make any of the "best songs" lists but it's the title track of Rolling Stone's #19th best (out of 25) soundtrack. This in and of itself is the response to "just another rock-and-roll band."
The fourth. #93 on Rolling Stone's top Beatles songs list. From the so-called "White Album," #10 on Rolling Stone's top 500 albums list. BOY, did I have a lot of trouble picking from this one. I think it's the dramatic nature of the song (think Bryan Ferry could have written his first album without the example?) that does it for me. Also, second side of the second disc, and, if you remember what I keep saying about sequencing . . .
For #5, I wanted to give you the second side of Abbey Road because it's relatively seamless, but YouTube wouldn't cooperate with versions directly from the Abbey Road album. So, instead, here is #81 on the Rolling Stone list of Beatles songs, and corroboration of the block quote above about dogs. Besides, I'm talking ROCK band in this diary.
And, for this edition, there will be a sixth song, because this floated into my head while I was trying to figure out the fifth song. It's slightly earlier than the first five, from the Rubber Soul album, #5 on Rolling Stone's 40 greatest stoner albums list and it's #71 on the Top 100 Beatles songs list. It's good advice, too.
I've already delved into the #1 stoner album in my diary about the Jimi Hendrix opus. I COULD revisit it since I only played two songs from this particular album for you.
Tonight, cover versions of Beatles songs. I know I've left out a LOT of songs but that's because this is my idiosyncratic take on this group. If I wanted to hear them again, I would have included them in this diary.
P.S. Just as a reminder, I've written a lot of history diaries here, especially diaries that skewer the religious right for trying to insert ideology into American history that wasn't there when said history happened. I'm pretty sure Chrislove has too, and I'm going to make the assumption that he'd be as happy to have his diaries linked to your stuff as I would be to have mine linked. If you're writing a diary that addresses any of the issues we've written about already, don't hesitate to link to one or more of them as support for whatever you're writing about.
Happy erev Thanksgiving, all!
And now for the stuff that makes this Top Comments:

TOP COMMENTS, November 27, 2013: Thanks to tonight's Top Comments contributors! Let us hear from YOU when you find that proficient comment.
From a2nite:
johnva explains the relationship between religious freedom and democracy in LaFeminista's diary about abortion and the way we live.
From
belinda ridgewood
:
In Meteor Blades' Midday Open Thread, Crashing Vor reported an entertainingly misspelled slur, and the thread unraveled from there.
From
Chrislove
:
In Ted Rall's diary featuring an appalling cartoon making President Obama look like a chimp, koosah reminds us of Black Kos' two diaries challenging the community to stop being silent about racist language (and, by extension, imagery) being used at Daily Kos. A Top Comment because we need that reminder every once in a while when we're talking about (or drawing cartoons of) our first African American president.
From
thankgodforairamerica
:
I've never read a sweeter, more lovely comment here at DK than this one that aoeu left in mole333's diary about cooking a good Thanksgiving dinner. Happy Thanksgiving! xoxo
From
voracious
:
Also in Ted Rall's diary this comment by doc2 answers the question perfectly.
From
your intrepid diarist
:
IB John made a very touching and VERY cogent comment in sfbob's diary remembering the anniversary of the murders of Harvey Milk and George Moscone and much, much more about the history of LGBT liberation. Okay, the diary was just about Harvey Milk, but I want us to remember that one of our liberal friends was the main target of the assassin.
TOP MOJO, November 26, 2013
(excluding Tip Jars and first comments):
1) I like this Pope more every day. Never thought I by David54 — 262
2) Me either. My feeling is the same. by lyvwyr101 — 126
3) usually I would say, "talk's cheap" by AlyoshaKaramazov — 121
4) I love this Pope, and I'm not even Catholic. NT by HeyMikey — 109
5) I wonder was there an implied by ontheleftcoast — 107
6) This is an important finding. by TomP — 107
7) I hope that's the case by Steveningen — 101
8) So what if a corporation decides by Hatrax — 100
9) I would say this is action by lostboyjim — 99
10) Well this is certainly by jsfox — 89
11) I'm recommending this diary for info by Brit — 85
12) Next stop: Fox News? by ekgrulez1 — 82
13) I believe that Netanyahu by TomP — 80
14) This is going to get even better by ChuckInReno — 77
15) Same here, not Catholic, and love anyone by divineorder — 75
16) The show has lost ALL credibility by gloryous1 — 73
17) Wow. Exceedingly powerful words. by XOVER — 71
18) I'm sooooo looking forward to this being tied by Eyesbright — 67
19) Since Prosser's election appears tobe part of this by jsamuel — 64
20) They were told they'd lose their jobs if wages by ontheleftcoast — 63
21) Past popes have spoken out in favor of the by Timaeus — 63
22) A teeny tiny part by gchaucer2 — 61
23) Here's an example by Adam B — 60
24) BTW - this shouldn't stop anyone else commenting by Brit — 59
25) I don't know if he is a true saint by a gilas girl — 59
26) You'd think a debunked lie would reflect by lgmcp — 58
27) when the guy by qazplm — 58
28) Let us not forget... by Radical Moderate — 54
29) This brought tears to my eyes by kimoconnor — 53
30) I'm terrified of the manner in which this by westyny — 52
31) I hate being mean by SilverWillow — 52
32) Our entire news media has lost ALL credibility by ekgrulez1 — 52
For an explanation of How Top Mojo Works, see
mik
's
FAQing Top Mojo
TOP PHOTOS, November 26, 2013: Enjoy jotter's wonderful PictureQuilt below. Just click on the picture and it will magically take you to the comment that features that photo. Have fun, Kossacks!