Winter is upon us--more so for some than for others. Still, I've become acclimated to the Houston heat, and anything much below 45 is downright arctic for me nowadays. And nothing tastes better in cold weather than soup. Except maybe a Starbucks peppermint mocha. But let's stick with soup for this diary.
As I said in my last food diary, I've been trying to be more vegetarian in my eating habits. Partly for my health, and partly for budget reasons. I'm not giving up my red meat by a long shot, but the meals I prepare for myself now tend to be meatless. Of course, going partly meatless has made me look for new recipes to try, since pretty much everything else I've ever made has included meat. The meatless recipes have blown me away with their heartiness and deliciousness. The Zesty Wheat Berry and Black Bean Chili I wrote about for Kitchen Table Kibitzing (the above link) is definitely a winner of which I've already made and consumed four pots. But the other day, hankering for a change (but still craving soup), I stumbled upon another soup that I'll be making quite regularly this winter: Pumpkin Tortilla Soup. The link goes to the original recipe; I've modified it a bit. Follow me below the pumpkin puree to see what I've been a-cookin'...
But First, A Word From Our Sponsor:
Top Comments recognizes the previous day's Top Mojo and strives to promote each day's outstanding comments through nominations made by Kossacks like you. Please send comments (before 9:30pm ET) by email to topcomments@gmail.com or by our KosMail message board. Just click on the Spinning Top™ to make a submission. Look for the Spinning Top™ to pop up in diaries posts around Daily Kos.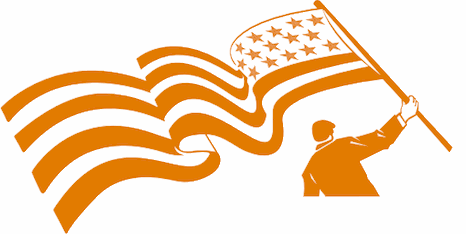 Make sure that you include the direct link to the comment (the URL), which is available by clicking on that comment's date/time. Please let us know your Daily Kos user name if you use email so we can credit you properly. If you send a writeup with the link, we can include that as well. The diarist poster reserves the right to edit all content.
Please come in. You're invited to make yourself at home! Join us beneath the doodle...
Here's what we're going to need: 2 tablespoons olive oil, 1 medium white onion (finely chopped), 2 cloves garlic (minced), 1 teaspoon ground cumin, 1/8 teaspoon cayenne pepper, 1-1/2 cups canned pumpkin (I'm just using a small can), 2 14.5-ounce cans of diced tomatoes (undrained), 5 cups vegetable stock, and 1/2 teaspoon salt. In addition, I decided to add a little more bulk to the soup by throwing in 2 15.5-ounce cans of black beans--they were a pretty natural addition. The original recipe also calls for cilantro, but I'm leaving that out for BeninSC's sake. ;)
Oh, one more thing. The original recipe calls for us to fry our own tortilla strips. Eff that noise. If you want to do it, feel free, but I'm perfectly satisfied using tortilla chips.
First, add the olive oil to a large pot or dutch oven and heat over medium-high heat. When the oil is hot, add the onions and garlic. Cook until the onions are soft.
Add the ground cumin and cayenne pepper. Cook for another minute.
Add the pumpkin, diced tomatoes, vegetable stock, salt, and black beans. Stir it up.
Bring the soup to a boil, then reduce the heat, cover, and let simmer for about an hour.
Voi la!
Ladle yourself a big ol' bowl. If you're as classless as I am, you can add some broken tortilla chips. I also had a plate full of tortilla chips to dip in the soup. You can also garnish the bowl with diced avocado like the original recipe calls for--if flavorless, goopy, high-calorie wallpaper paste is your thing. :) (Sorry, I just don't get the appeal, but to each his or her own!)
Enjoy! I know y'all are probably still working through Thanksgiving leftovers. I wish I was--that's one thing I do miss about not having a traditional Thanksgiving meal. But here's a winter idea for you, whenever you finish off that turkey and stuffing, or right now if you can't figure out what to do with that leftover pumpkin.
TOP COMMENTS
November 29, 2013
Thanks to tonight's Top Comments contributors! Let us hear from YOU
when you find that proficient comment.
From Youffraita:

jan4insight posts a terrific tweet about Black Friday in FloridaSNMom's Itzl Alert Network diary.
From a2nite:

In Vyan's diary about Pope Francis' latest commentary on trickle-down economics, ActivistGuy explains why the pope's criticism goes much deeper than "the markets."
From commonmass:

This comment by hannah in jamess' diary on a study revealing what Federal spending Americans are willing or not willing to cut schools us on the different applications of spending and saving. The resulting thread is worth reading, as well.
TOP PHOTOS
November 28, 2013
Enjoy jotter's wonderful PictureQuilt™ below. Just click on the picture and it will magically take you to the comment that features that photo. Have fun, Kossacks!