Shame is generally defined as a negative emotion that combines feelings of dishonor, embarrassment, and unworthiness. Embarrass is a verb which implies confusion, shame, and uncomfortable self-consciousness. The etymology of these two words is discussed below.
Shame:
Shame is a general Germanic term which stems from the prehistoric *skamō, which has an unknown origin. The English "shame" is related to the German "scham," the Dutch "schaam," and the Swedish and Danish "skam."
Shamefaced has no etymological connection with "face," rather it comes from "shamefast" with an underlying meaning of "held firm by shame."
Shown above is Rodin's Eve After the Fall showing Eve covering herself in shame.
Embarrass:
The original meaning of "embarrass" was "to put behind bars."
The English word "embarrass" comes into English from the French word "embarrasser" meaning "to block or obstruct" which had its first recorded usage in 1580. The French "embarrasser" in turn was taken from the Spanish word "embarazar" which had its first recorded usage in 1460. The Spanish "embarazar" comes from the Portuguese word "embaraçar" which was formed using the prefix "em-" (which comes from the Latin "im-" meaning "in-") with the word "baraço" or "baraça." The origins of "baraça" seem to pre-date the Roman conquest of the Iberian Peninsula in 218 BCE. Since the Celts had settled this region in the eighth century BCE, it may be that "baraça" is related to the Celtic word "barr" meaning "tuft." However, the substitution of "r" for "rr" is an unknown occurrence in the Ibero-Romance languages.
An alternative to the sequence described above suggests that the Spanish "embarazar" may come from the Italian verb "imbarazzare" which was based on the noun "embarazzo" meaning "obstacle or obstruction" which came from the verb "imbarrare" meaning "to block." The Italian "imbarrare," in turn, was derived from the Latin "in-" combined with "barra" meaning "bar." The problem with this interesting hypothesis is that "imbarazzare" was first recorded in Italian a century or so after its first recorded usage in Spanish.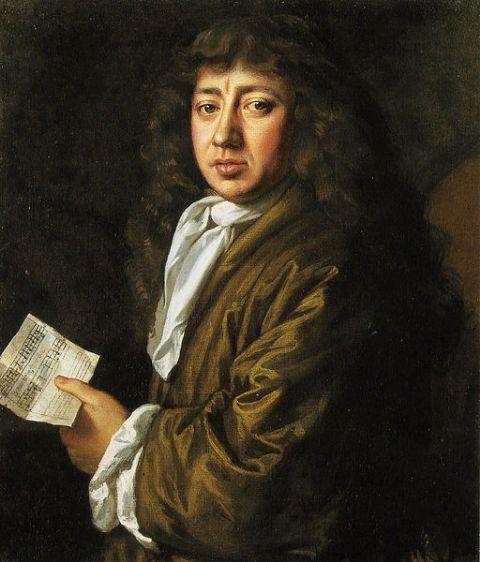 The first recorded use of "embarrass" in English was in the diary of Samuel Pepys (shown above).