You all probably realize that we have some very gifted nature writers here at Daily Kos. The diaries published by the Backyard Science and the Birds and Birdwatching groups are always worth reading and I've learned a lot from them, like what the diving bird I always see at the Ferry Building near the terminal for the Vallejo Ferry is -- it's a type of grebe. But none of that prepared me for a diary that ran last Sunday: Choco8's Porcupine Eating An Apple in A Snowstorm. If there was a series for Top Diaries (yes, I know that's what Community Spotlight is supposed to do but sometimes a diary that I'd identify that way makes it to the Rec List), this one definitely would have won December 1.
More about this, and about porcupines in general, below the great orange fruitbasket.
But First, A Word From Our Sponsor:
Top Comments recognizes the previous day's Top Mojo and strives to promote each day's outstanding comments through nominations made by Kossacks like you. Please send comments (before 9:30pm ET) by email to topcomments@gmail.com or by our KosMail message board. Just click on the Spinning Top™ to make a submission. Look for the Spinning Top™ to pop up in diaries posts around Daily Kos.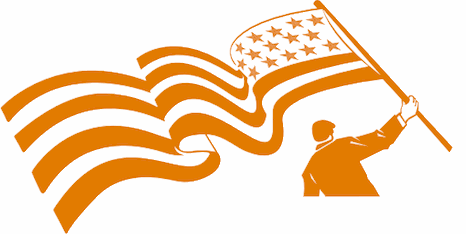 Make sure that you include the direct link to the comment (the URL), which is available by clicking on that comment's date/time. Please let us know your Daily Kos user name if you use email so we can credit you properly. If you send a writeup with the link, we can include that as well. The diarist poster reserves the right to edit all content.
Please come in. You're invited to make yourself at home! Join us beneath the doodle...
I could have gone two ways with this. Drunkenness in nature, or porcupines. Since I'm not thoroughly convinced that this little critter was drunk, porcupines it will be. You can judge for yourself about the drunk thing from this video which Choco8 posted to YouTube.
Porcupines are rodents, and they're found all over the world. The phrase in the title comes from Act 1, Scene 5 of Hamlet;
"I could a tale unfold, whose lightest word would harrow up thy soul, freeze thy young blood, make thy two eyes, like stars, start from their spheres, thy knotted and combined locks to part and each particular hair to stand an end, like quills upon the fretful porpentine."
This tells us that Shakespeare's audience was familiar with the animal.
The etymology comes from Latin via Middle French, but it's complicated:
< Middle French porc espin, Middle French, French †porc espi, †porc espic, French porc-épic porcupine (c1230 in Old French as porc espi ; also in Middle French as porc d'espine: see note), ultimately < classical Latin porcus hog, pig (see pork n.1) or its Romance descendants + classical Latin spīna thorn (see spina n.; compare classical Latin spīnus thorn-tree) or its Latin or Romance derivatives (compare Italian spino used attributively in names of plants and animals (e.g. in pescespino , uvaspina ), although this is first attested comparatively late (16th cent.)), apparently ultimately after Byzantine Greek ἀκανθόχοιρος hedgehog < ancient Greek ἄκανθος thorn (see acanthus n.) + χοῖρος pig (see cherogril n.).
The earliest citations in the
Oxford English Dictionary
(available in the online databases of many universities and libraries - I accessed it via my San Francisco Public Library card) clearly demonstrate how Middle French was introduced into English after the Norman Conquest:
?a1425 (▸c1400) Mandeville's Trav. (Titus C.xvi) (1919) 193 Wee clepen hem Porcz de spyne [v.rr. porcs espinoys; pors espis; Fr. Porcz Spinous].
c1425 in G. R. Owst Lit.& Pulpit Medieval Eng. (1933) 459 (MED), Suche men bethe likned to..a porke-despyne, that is bred in Ynde and is covered with scharpe pynnes of horne.
c1440 (1400) Morte Arthure 183 (MED), There come in at þe fyrste course..Pacokes..Pygges of porke despyne.
But anyhow. There are Old World (the Hystricidae) and New World versions (the Erethizontidae) of the porcupine. This is one of the Old World versions,
a crested porcupine
:
and this is the New World version,
details about which can be found here (The San Diego Zoo website hides a lot of its information, so just expand it).
:
What's the difference between the Old World and the New World porcupine? Differences in habitat, differences in sociability (Old World: sociable; New World: solitary), and some differences in the way the quills are arranged on the animal - the Old World porcupine has a crest of quills on its head, the New World doesn't. And about the quill, the feature that differentiates the porcupine from all other species. It's hair, composed of keratin, the same substance that makes up our hair and fingernails. Specialized, yes. Aristotle, who developed the genus-species framework for zoology, was wrong when he proposed that porcupines shoot their quills, their main defense against predators. Yes, the quills release quickly so the porcupine can shuffle away, but they have barbs at the end which make them difficult to get out.
Not so much the stuff of literature (like the dog, the whale and the raven) but rodents don't usually get there, and as far as art goes, the porcupine isn't a subject, but its quills can be a medium that's used to create art, as in this basket from the collection of the Winterthur Museum in Delaware
Box, unknown Mi'kmaq artist. Nova Scotia, Canada; late 1800s. Birchbark, dyed spruce root, dyed porcupine quills. Bequest of Henry Francis du Pont.
And how could I forget! Walt Kelly, who drew the cartoon Pogo for decades, gave his possum a porcupine sidekick, Porky Pine. Here the two of them are, celebrating the first Earth Day.
I'm probably getting very close to telling you more about porcupines than you want to know (and, frankly, I'm exhausting my own knowledge of them). But I just thought that this diary and this video were absolutely worth sharing as a testament to the creativity of our colleagues here at the Great Orange Satan. Very much in the tradition of what we do in this corner of the GOS - write about what we find interesting.
And now an apology to Chrislove. Had I actually been thinking, I would have said that I thought there was something in my Coming Out and the F Word diary that really applied to what he was writing about and posted the comment that he found and added. I regret that I didn't. I think you all know what stress I've been under since the beginning of September but even that doesn't excuse the tone. I also think you all knew that and you cut me a lot of slack, for which thank you, and I'll try very hard not to do anything like that again.
And now for the stuff that makes this Top Comments:

TOP COMMENTS, December 7, 2013, the 62nd anniversary of a day that will live in infamy: Thanks to tonight's Top Comments contributors! Let us hear from YOU when you find that proficient comment.
From your contrite diarist: A mixed bag today.
shanikka contributed a devastatingly accurate comment to kos's Saturday nutpick-a-palooza diary.
chrississippi flagged this comment by Egalitaire in Mark Sumner's diary about Boeing moving production of the newest Dreamliner to a non-union state. richardak makes a pretty terrific commentfurther on in the thread.
TOP MOJO, December 6, 2013
(excluding Tip Jars and first comments):
1) Anti-shutoff legislation by ActivistGuy — 155
2) love it!!! by TexMex — 149
3) Ugh, I read that last night before I went to bed by htowngenie — 142
4) An important point that Krugman makes. Just by Its the Supreme Court Stupid — 130
5) I don't know that I can hang around. Too Hard. by Persiflage — 124
6) And in the part of the column I did by TomP — 123
7) It is rather a gaping hole in your by inclusiveheart — 94
8) Ted's comics don't look as racist on the radio by Trix — 90
9) Huge kudos to the two kick-ass women who by tkirkland — 86
10) Bravo for posting this diary! Thank you! (nt) by worldlotus — 84
11) "A healthcare navigator in Texas"? by Its the Supreme Court Stupid — 83
12) My thanks to all who took the time to by Persiflage — 83
13) I helped someone through the Covered CA by smileycreek — 82
14) Current capitalism by tacet — 74
15) Valuable by MoDem — 73
16) applause by moviemeister76 — 72
17) Amazing things happened in the 70s by moviemeister76 — 71
18) One seemingly by gchaucer2 — 71
19) Thank you. by corvo — 71
20) amen. by Denise Oliver Velez — 67
21) As you sow by raptavio — 66
22) I wonder how his recent bad-mouthing of by elwior — 65
23) This is exactly what we need to hear. by blue jersey mom — 64
24) One of my reasons for voting for Obama by Richard Lyon — 64
25) Re: 'South African necklace'... by earicicle — 61
26) I tweeted this earlier by Vita Brevis — 60
27) My condolences by fat old man — 58
28) Uh by Empty Vessel — 57
29) CNN had to shut down a thread because by rigso — 56
30) That guy isn't half bright . by indycam — 55
For an explanation of How Top Mojo Works, see
mik
's
FAQing Top Mojo
TOP PHOTOS, December 6, 2013: Enjoy jotter's wonderful PictureQuilt below. Just click on the picture and it will magically take you to the comment that features that photo. Have fun, Kossacks!