This is an Open Thread / Coffee Hour and all topics of conversation are welcome. And as a suggested topic, today lets talk about the Vallejo Mad Hatters Parade.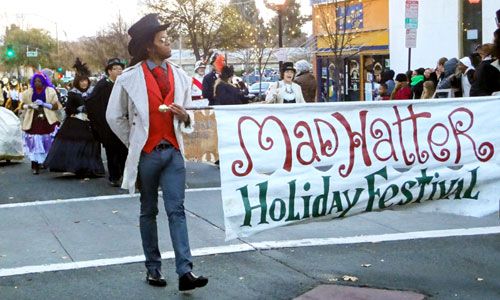 This is an Open Thread / Coffee Hour. How are you doing today? What is for dinner? What is on your mind? All topics of conversation are welcome. If you are new to Street Prophets please introduce yourself in the comments below. Warning lots of pictures in the diary. And, a short video of the parade is at the end of the diary.
Mad Hatter Parade begins at 4:30PM on Georgia and Marin Streets in the historic downtown (free to public) Grand Marshal: Mark Munoz, the Filipino Wrecking Machine, contender for the World Middleweight Title Burning man fire shooting contraptions and whimsical art cars along with the California Maritime Cadets highlight this popular parade Downtown Festival of train and whimsical Alice in Wonderland rides, foods from around the world, art, music and Mad Hatter and Wonderland costumed characters in Unity Square by the Waterfront from 2PM – 7PM 6:00PM tree lighting ceremony and at 6:30PM the lighted boat parade on the waterfront 7:00 PM holiday activities continue with the tree lighting program for children at Children's Wonderland Park, 360 Glen and sponsored by the Greater Vallejo Recreational District. 7:30pm – Mad Hatter Costume Ball @ 342 Georgia Street (at Marin)

From Visit Vallejo, The official Site of the Vallejo Convention and Visitors Bureau: Mad Hatter Holiday Festival, Parade & Tree Lighting
-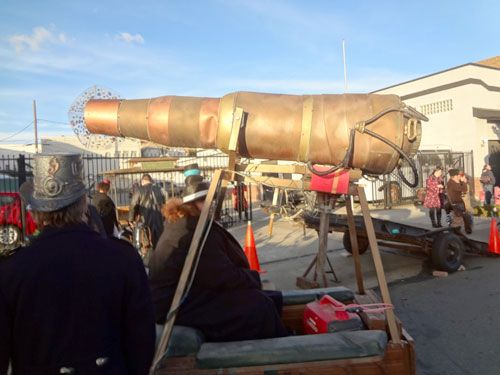 Oversized Steampunk Kaleidoscope
-
The above kaleidoscope is what I saw from my living room window this Saturday, December 7, 2013 at around 3:30 PM. The parade was using the street in frount of my house as the staging area for the parade.
-
-
I got an early start and took a number of pictures of the floats lining and being worked on up before the parade.
-
-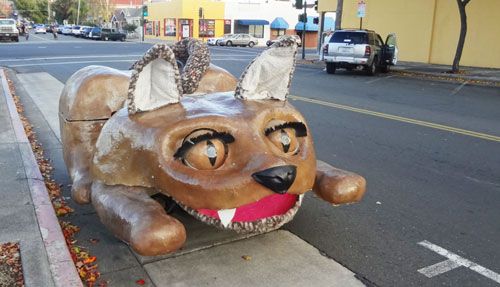 -
Further down the staging road looking back toward where the last three pictures were taken.
-
-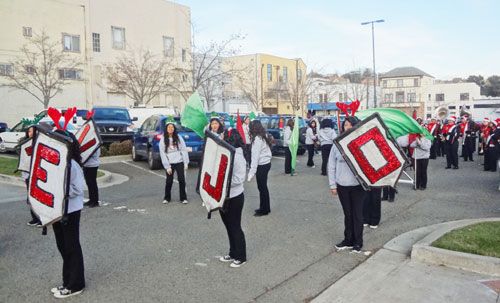 One of the marching bands getting ready in the parking lot next to the staging road
-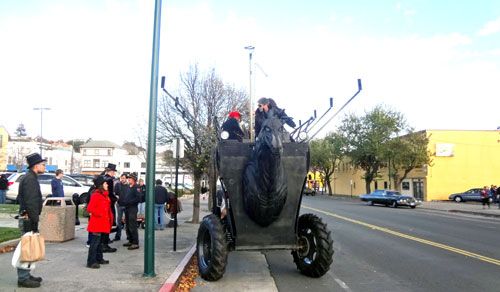 -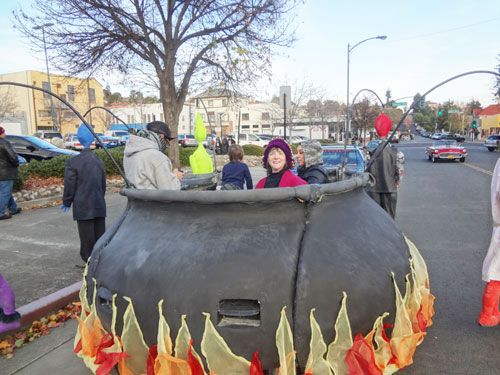 -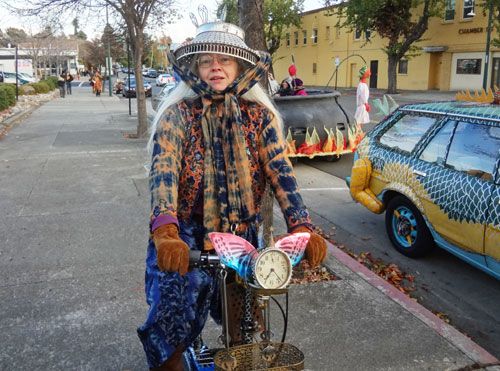 -
-
-
-
-
-
-
-
-
One of the Dancing Mexican Horses
-
-
-
-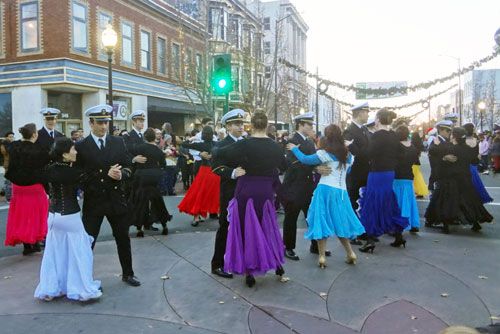 California Maritime Cadets in full blues and dancing the waltz
-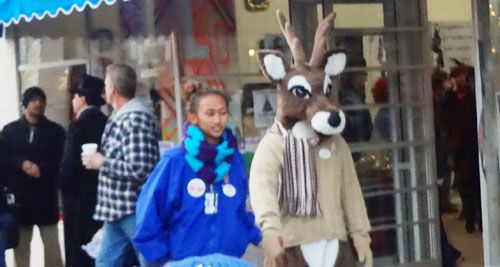 -
-
-
Mad Hatter Parade 2013 -- Vallejo CA from Marc Garman on Vimeo.