But First, A Word From Our Sponsor:
Top Comments recognizes the previous day's Top Mojo and strives to promote each day's outstanding comments through nominations made by Kossacks like you. Please send comments (before 9:30pm ET) by email to topcomments@gmail.com or by our KosMail message board. Just click on the Spinning Top™ to make a submission. Look for the Spinning Top™ to pop up in diaries posts around Daily Kos.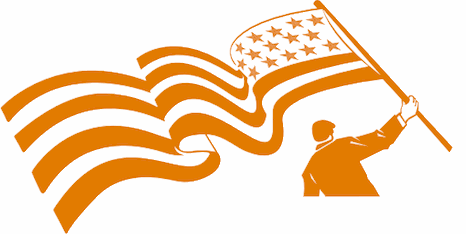 Make sure that you include the direct link to the comment (the URL), which is available by clicking on that comment's date/time. Please let us know your Daily Kos user name if you use email so we can credit you properly. If you send a writeup with the link, we can include that as well. The diarist poster reserves the right to edit all content.
Please come in. You're invited to make yourself at home! Join us beneath the doodle...
When Sesame Street first aired in November of 1969 I was already 7 years old. Too old really to benefit from its cadre of Jim Henson's Muppets deftly introducing our very young children to early education along with the introduction of concepts such as fairness, respect and socially responsible behavior. Although I never personally benefited from their program, children just a few years younger than me would grow up with Sesame Street's indelible lessons, as would their children and grandchildren. The show is a national treasure.
The subject of bullying has been broached by the program in the past, perhaps most pointedly in 2011 during an unusually lengthy special addressing the growing problem in an episode called The Good Birds Club. From Sesame Street's website, here is the message they give to adults along with discussion points to have with children.

Sesame Street has always been a destination for parents and children to laugh, learn, and grow. Over the past 42 years, the show has focused on the whole child by addressing educational, social, emotional, health and societal issues. Many difficult topics have been addressed through the seasons, and Sesame Street has always been there to provide concrete information to parents, teachers, and caregivers by extending the lessons learned from our curriculum.

Statistics have shown that many children will encounter bullying as they grow up - either as perpetrator, victim, or observer. In the longstanding tradition of Sesame Street to address sensitive topics, we consulted with researchers and early childhood experts to develop an age-appropriate story to address the topic of bullying. In "The Good Birds Club," Big Bird is bullied by another bird in the neighborhood. The show empowers children by providing strategies for dealing with bullying, and encourages them to seek the help of a trusted adult.

Since bullying is a complex issue, we assembled a panel of experts to provide additional information for parents, teachers, and caregivers. The goal of the following discussion is to give you a clear understanding of exactly what bullying is, how you can identify the signs of bullying, and what your role as an adult is to prevent or stop bullying.
The finely crafted message to our children in this episode was enthusiastically received and has over 4 1/2 million YouTube hits.
Sesame Street's latest effort to teach our children about bullying has me out of my chair with a standing ovation. This time the message is being channeled through someone who knows a thing or two about bullying, Glee star Chris Colfer. In case you don't know who this man is, he plays openly gay student Kurt Hummel on the television program, Glee. Colfer's portrayal of this unapologetic gay character with the unusually high singing voice and love of fashion has earned the actor much deserved critical praise. The bullying the character endures mirrors the very real bullying that Colfer endured growing up. Said Colfer in an interview in 2012, "I was harassed at school every day, called 'faggot', I had things taped to my back." Choosing Chris Colfer to deliver their latest anti-bullying lesson was deliberate in the message it sends and brilliant on Sesame Street's part.
Chris Colfer: Hey guys. What's the matter?

Elmo: Someone was being really mean to this chicken.

Chris: Oh no.

Elmo: Yeah, yeah. They were calling this chicken names and making fun of her wings, even though she doesn't like it.

Chris: It's not alright to do that.

Elmo: No. Elmo really wants to help the chicken.

Chris: Well you are helping by telling me.

Elmo: Oh, so Chris will come with Elmo and help the chicken?

Chris: You bet I will, Elmo.

Elmo: Oh good. Come on chicken.

Chris: Whenever you think that someone else is sad or scared, you should always tell a grown up. That's a great way to help.

Elmo: Come on, Chris. Come on.

Chris: Oh! I'm coming, I'm coming.

Visit SesameStreet.org/Challenges for resources to help your child through day-to-day challenges and more significant transitions.

I predict howls of outrage from the usual religious extremists, attacking the messenger and claiming Sesame Street is indoctrinating our children into the "homosexual lifestyle." The irony of it all is that Sesame Street is actively teaching our children how best to deal with bullies like them while putting a dent in the number of children who will grow up to be extremist bullies themselves. That will undoubtedly put extra froth in their sputter.
TOP PHOTOS
December 10, 2013
Enjoy jotter's wonderful PictureQuilt™ below. Just click on the picture and it will magically take you to the comment that features that photo. Have fun, Kossacks!