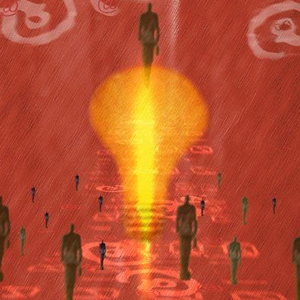 Commentary: African American Scientists and Inventors
by Black Kos Editor, Sephius1


Michael Phillip Anderson (December 25, 1959 – February 1, 2003) was a United States Air Force officer and NASA astronaut, who was killed in the Space Shuttle Columbia disaster when the craft disintegrated after reentry into the Earth's atmosphere.
Anderson was born in Plattsburgh, New York, into an Air Force family and grew up as a military brat. He attended high school in Cheney, Washington, while his father was stationed at Fairchild Air Force Base, west of Spokane.
(con't.)
Anderson graduated from the University of Washington in 1981 and was commissioned a Second Lieutenant in the U.S. Air Force. After completing a year of technical training at Keesler Air Force Base, Mississippi, he was assigned to Randolph Air Force Base, Texas. At Randolph he served as Chief of Communication Maintenance for the 2015th Communication Squadron and later as Director of Information System Maintenance for the 1920th Information System Group.
In 1986 he was selected to attend Undergraduate Pilot Training at Vance Air Force Base, Oklahoma. Upon graduation he was assigned to the 2d Airborne Command and Control Squadron, Offutt Air Force Base, Nebraska as an EC-135 pilot, flying the Strategic Air Command's airborne command post code-named "Looking Glass." While stationed at Offutt, he completed his master's degree in physics at Creighton University in 1990.
From January 1991 to September 1992 he served as an aircraft commander and instructor pilot in the 920th Air Refueling Squadron, Wurtsmith Air Force Base, Michigan.
From September 1992 to February 1995 he was assigned as an instructor pilot and tactics officer in the 380th Air Refueling Wing, Plattsburgh Air Force Base, New York.
Anderson logged over 3,000 hours of flight in various models of the KC-135 and the T-38A aircraft.
Selected by NASA in December 1994, Anderson reported to the Johnson Space Center in March 1995. He completed a year of training and evaluation, and was qualified for flight crew assignment as a mission specialist. Anderson was initially assigned technical duties in the Flight Support Branch of the Astronaut Office. Anderson flew on missions STS-89 and STS-107, logging over 593 hours in space.....Read More
~~~~~~~~~~~~~~~~~~~~~~~~~~~~~~~~~~~~~~~~~~~~~~~~~~~
News by dopper0189, Black Kos Managing Editor
~~~~~~~~~~~~~~~~~~~~~~~~~~~~~~~~~~~~~~~~~~~~~~~~~~~

~~~~~~~~~~~~~~~~~~~~~~~~~~~~~~~~~~~~~~~~~~~~~~~~~~~
The overanalysis of the first lady's expression speaks volumes about America's expectations of black women. Salon: The media's Michelle Obama problem: What a selfie says about our biases.
~~~~~~~~~~~~~~~~~~~~~~~~~~~~~~~~~~~~~~~~~~~~~~~~~~~
Not even President Obama is above taking a selfie in the least appropriate selfie-taking venue possible. While attending a memorial service for Nelson Mandela in South Africa, Obama posed with British Prime Minister David Cameron and Danish Prime Minister Helle Thorning Schmidt. It is probably a bit tacky for these world leaders to pose and preen together, but they are only human. We are all helpless when we have such photographic power in the palms of our hands.
In the already widely circulated image, Michelle Obama is sitting to the president's left, staring into the distance. In two other images, the first lady looks in the president's direction as he speaks with the Danish prime minister and then looks straight ahead.
The media (and everyone else) have reacted, trying to frame Michelle Obama as "angry" or "disapproving" when maybe she wasn't even paying attention to her husband being silly with his world leader friends.

At the Washington Post: "The first lady looks stern — dare we say disapproving? — throughout."

In the New York Daily News Michelle Obama "sat at a distance, as if in disapproval of the digital display."

Someone at Business Insider quipped, "That stare can kill."

The headline at The Huffington Post boldly declares "Michelle Obama is having none of it."

Over at D.C. political blog Wonkette, "Michelle Obama Pissed, Y'all."
On and on the punditry goes, ascribing very specific, historically racialized narratives to what Michelle Obama is thinking and feeling in one candid moment.
Setting aside how sad it is that this story is even being reported as a "story," we have no possible way of knowing why Michelle Obama isn't grinning and posing and presenting herself the way people apparently expect her to at a memorial service for one of the most beloved world leaders of our time. Has it gone unnoticed that in these images, she's the one person acting like she's at a memorial service?


Barack Obama shares a moment with Denmark's Prime Minister Helle Thorning-Schmidt as Michelle Obama looks on during the memorial service for Nelson Mandela in Johannesburg, Dec. 10, 2013. (Credit: Reuters/Kai Pfaffenbach)
~~~~~~~~~~~~~~~~~~~~~~~~~~~~~~~~~~~~~~~~~~~~~~~~~~~

~~~~~~~~~~~~~~~~~~~~~~~~~~~~~~~~~~~~~~~~~~~~~~~~~~~
Zoning codes prohibiting high-density development are key to understanding the rental housing crisis in America. It turns out they're also crucial to understanding the patterns of persistent racial segregation in American. Slate: Restrictive Zoning Promotes Racial Segregation.
~~~~~~~~~~~~~~~~~~~~~~~~~~~~~~~~~~~~~~~~~~~~~~~~~~~
Jonathan Rothwell and Douglas S. Massey did a good paper on this in 2009 that used regression analysis across a large national sample of jurisdictions (PDF) to conclude that there is "a strong and significant cross-sectional relationship between low-density zoning and racial segregation, even after controlling for other zoning policies and a variety of metropolitan characteristics." More recently, Matthew Resseger took a more detailed look specifically at the Greater Boston Area (PDF ) and shows that "over half the difference between levels of segregation in the stringently zoned Boston and lightly zoned Houston metro areas can be explained by zoning regulation alone."
Now to be clear, it's not as if there is no residential segregation in Houston. So even though zoning accounts for the majority of the Boston-Houston gap, it doesn't account for a majority of all the segregation. But that's still a really large impact. And this is not really a case of unintended consequences. Zoning codes were designed to serve as de facto segregation measures (PDF), and they more or less work.
~~~~~~~~~~~~~~~~~~~~~~~~~~~~~~~~~~~~~~~~~~~~~~~~~~~


~~~~~~~~~~~~~~~~~~~~~~~~~~~~~~~~~~~~~~~~~~~~~~~~~~~
Star Jones, Nia Long and other African-American notables are helping boost the organization in communities of color. The Root: How Black Women Are Saving Planned Parenthood.
~~~~~~~~~~~~~~~~~~~~~~~~~~~~~~~~~~~~~~~~~~~~~~~~~~~
he women's health organization Planned Parenthood has found itself under assault in recent years. Laws passed in states like Texas, which recently became one of 13 states to ban abortion after 20 weeks, will now shutter many local Planned Parenthood clinics. But as the nearly 100-year-old organization struggles to keep its doors open, it has found a newly invigorated source of support. Black women have begun to emerge as some of the organization's key spokespeople, decision-makers and leaders.
On Wednesday, media personality Star Jones joined Planned Parenthood president Cecile Richards for an off-the-record discussion of reproductive health and Planned Parenthood's future with a room full of African-American female influencers, including BET President Debra Lee, producer Crystal McCrary and CBS medical expert Dr. Holly Phillips, among others from the worlds of business, media and entertainment. The event was hosted in the home of Alexis McGill Johnson, a former political adviser to Sean "Diddy" Combs and Russell Simmons, who is now chairwoman of the Planned Parenthood board of directors.
Of her participation, Jones told The Root, "Women's health is one of my primary issues. I work so hard to make sure women are aware of ownership of our own bodies, and I see everything Planned Parenthood does as connected to women's health." She continued, "I know the nation thinks of Planned Parenthood in a very myopic way." She said that too many people see Planned Parenthood through the lens of providing abortion, which accounts for less than 10 percent of the organization's services. "When it comes to women's health, they are the first line of defense for most lower-income women in America," she said.
The evening marked the latest event in Planned Parenthood's multiyear campaign to improve its outreach to communities of color. In the last two years the organization has appointed black women to major roles within the organization. Johnson became board chairwoman this year. In January Debra Alligood-White became the organization's general counsel, while Alencia Johnson took the position of press officer focusing on African-American media in April. She joined Kristi Henderson, who started as director of communications in April 2011. Of the organization's nine-member executive team, three are now black. They join a number of high-profile black celebrities who are some of the organization's most visible public faces.
Last year, actresses Nia Long, Gabrielle Union and Aisha Tyler headlined Planned Parenthood events, where they focused on the organization's role in providing breast exams and other forms of health care for low-income women, many of them black. The organization has also begun incorporating more local chapters on historically black college campuses.
~~~~~~~~~~~~~~~~~~~~~~~~~~~~~~~~~~~~~~~~~~~~~~~~~~~


~~~~~~~~~~~~~~~~~~~~~~~~~~~~~~~~~~~~~~~~~~~~~~~~~~~
The power of wives, sisters, and mothers, in North Africa. AllAfrica.com: Morocco: Women Provide 'Spiritual Security' in Morocco.
~~~~~~~~~~~~~~~~~~~~~~~~~~~~~~~~~~~~~~~~~~~~~~~~~~~
Boots on the ground, drones in the skies, and government surveillance of electronic communications have become standard American tools for warding off extremist violence.
The Kingdom of Morocco has armed itself with a dramatically different weapon: using the soft power of religious women to quell violence before it happens. They call it "spiritual security."
After 9/11 shook the world, Moroccan leaders began to think, "It could happen here," and it did. In 2003, a dozen suicide bombers with ties to al-Qaida blew themselves up in Casablanca, Morocco's economic center. Now the country knew firsthand the trauma of terrorism.
In response, Moroccan leaders came up with an idea dedicated to foiling religion-based violence by using religion itself. In 2006, under the leadership of the Moroccan Ministry of Islamic Affairs, the mourchidat program was born.
Sanae Elmarouani, 23, already holds a Master's degree in Islamic studies. But she's happy being back in class at Dar al Hadith al Hassania, studying in a prestigious program to prepare her for a vocation in religious service as a spiritual guide.
Her school is a small, ornately decorated building in Morocco's capital city of Rabat where men train to become imams, Islamic priests, and now - since 2006 - women prepare to become their female counterparts, mourchidat.
The setting for this unique school, its high ceilings intricately carved and tiled, is rich in Moroccan tradition. The goal of the program is similar. When asked how women with religion as their only weapon can possibly expect to beat back the forces of radicalism, Sanae is confident.
"Our religion in general forbids extremism. So the program is like a representation of Islam. The role of mourchidat is to unify the constants of the Moroccan nation."


~~~~~~~~~~~~~~~~~~~~~~~~~~~~~~~~~~~~~~~~~~~~~~~~~~~
Welcome to the Black Kos Community Front Porch!
Pull up a chair and sit down a while and enjoy the company.