Ahh ... Best Laid Plans … You volunteer to take the Top Comments diary, planning on writing about a very long road trip following a difficult winter storm across the country, and events conspire to sabotage that diary. So, it takes a different tack, thanks to John Boehner. Good grief.
More below! But, first, a word from our sponsor ...
Top Comments recognizes the previous day's Top Mojo and strives to promote each day's outstanding comments through nominations made by Kossacks like you. Please send comments (before 9:30pm ET) by email to topcomments@gmail.com or by our KosMail message board. Just click on the Spinning Top to make a submission. Look for the Spinning Top to pop up in diaries around Daily Kos.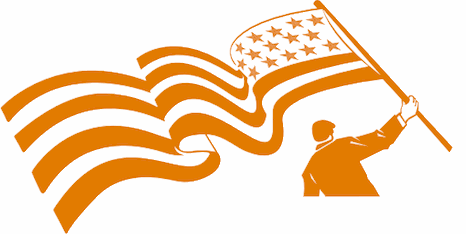 Make sure that you include the direct link to the comment (the URL), which is available by clicking on that comment's date/time. Please let us know your Daily Kos user name if you use email so we can credit you properly. If you send a writeup with the link, we can include that as well. The diarist reserves the right to edit all content.
Please come in. You're invited to make yourself at home! Join us beneath the fleur de kos...
I have been watching with interest the stories on Boehner's attempts to extract the Republican Party from the Tea Party stranglehold. I read the same basic story in several places, I'm just linking to the NPR version.
So, for him, they've 'lost all credibility.'
Damn.
I read that with more than a little incredulity. NOW they have lost all credibility. Now they are to blame for the government shutdown, with no real expectation that they could defund Obamacare, with no exit strategy, no real plan, other than their egotistical saber-rattling for which many hundreds of thousands of others - millions!!! - in our society wound up paying the price …
Ostriches have a 'rep' for putting their heads in the sand, but the worst one ever has nothing on John Boehner.
Quite a few years ago there was a western series on TV that I really liked. It starred Tommy Lee Jones and Robert Duvall. Lonesome Dove (by Larry McMurtry) aired in 1989, with Duvall playing Augustus McRae and Jones playing Woodrow Call, former Texas Rangers, along with former sidekick, Robert Urich, who played Jake Spoon. Spoon, something of a candle in the wind, left the group during the show to gamble a while and to get away from the herd. He fell in with a vicious group of criminals, lacking the character and the courage to separate from them. They killed five people in their rampage, and were ultimately tracked down by Call and McCrae. Since Spoon was with them, he was disarmed along with them and tied up, prior to hanging.

Jake Spoon: Oh you don't need to tie me up, Newt. Hell I ain't killed anybody. I just fell in with these boys to get me through the territory; hell I was gonna leave 'em first chance I got.

Gus McCrae: I wish you'd taken that chance a little earlier, Jake; a man who'll go along with five killin's, takin' his leave a little slow.
(Quotation transcribed from
imdb
.)
'Taking his leave a little slow …'
That's what I thought of reading about Boehner's unfathomably tardy (and certainly not very sincere) repudiation of the Tea Party.
Taking your leave a little slow, there, Boehner.
You don't think that reflects on YOUR credibility?! Crazy.
On to tonight's comments!
From smileycreek:


In which elfling properly schools us on how to insult outsiders (but not fellow kossacks!)
From brillig:

In yesterday's I Enrolled in a Paid for My ACA Plan Today by hungrycoyote, jasan pointed out after last night's deadline the little detail that we already HAD a health care mandate.
From BeninSC:


Flagged by a gilas girl, this comment by rfall in reply to a comment by irate on temple prostitutes.

Flagged by Susan Gardner, this comment by Jen Hayden is included because anything that pulls the focus of Susan Gardner so emphatically needs more attention!
Top Mojo, courtesy of
mik
!
1) Bottom line-Christie is a bully. by blue jersey mom — 233
2) DLC to the core? by JeffW — 170
3) MSNBC had a show that did what you ask... by JeffW — 146
4) I always thought she was more liberal than by TomP — 139
5) If they reduce the number of alerts, people by inclusiveheart — 103
6) Glad he was Time's person of the year. His message by doroma — 101
7) And it needs to be by mconvente — 99
8) Hey Rush....his market share is bigger than yours. by skillet — 98
9) What smog? I don't see a thing. by FishOutofWater — 88
10) I am loving this story by coquiero — 81
11) I find the fact by TDDVandy — 80
12) The more this pope speaks, the more I think by Lawrence — 80
13) I like this pope. by blue jersey mom — 78
14) Of course Santa Claus is white... by Trix — 78
15) and white by newfie — 76
16) And she's pretty, oh so pretty... by Superskepticalman — 76
17) Current stiiffed him on his studio... by JeffW — 75
18) He won't make it far in his bid by coquiero — 74
19) Only Current actually fired KO by NightOwl40 — 73
20) I don't care what their politics are, by commonmass — 72
21) Yes, she's so "inevitable." by anastasia p — 71
22) The electricity and lights didn't work by Puddytat — 69
23) She's on Fox so at least you know she's blonde. by jayden — 69
24) Don't know what a "Megyn Kelly" is, but by yojimbo — 65
25) You beat me to saying that by Puddytat — 65
26) More liberal than Bill is setting the bar by chuckvw — 63
27) I remember in 1992 by gjohnsit — 63
28) If Jesus were white.... by sagesource — 62
29) Let's not forget what else that effing fraud has by jm214 — 61
30) The Fox in your username is very fitting by Brown Thrasher — 61
Top Pictures, courtesy of
jotter
!