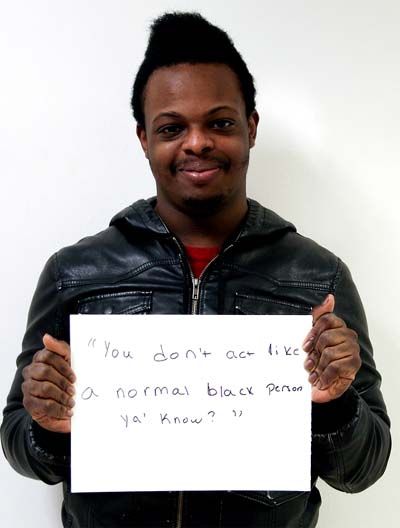 The stuff that piles up and wears you down—microaggressions.
Commentary by Black Kos Editor Denise Oliver-Velez
Dr. Chester Middlebrook Pierce, Emeritus Professor of Education and Psychiatry at Harvard Medical School put an academic name to racial stressors. He wrote about:

the effects of racism, first proposing the concept of racial microaggressions in 1970. Microaggression usually involves "demeaning implications and other subtle insults against minorities". He described these subtle nonverbal exchanges as 'put-downs' of blacks by offenders and suggested they may also play a role in unfairness in the legal system as microaggressions can influence the decisions of juries.
Most of us are aware of racism. There are big, flaming in your face, cross-burning, spewing, blatantly racist moments in time that almost everyone you know can see, and react to. Those are easy—almost. But the things that wear at you, tear at you, day-in-day-out tend to be smaller, shrug-offable, till they pile up, drop by drop, irritation by irritation.
Those of us who are forced to bear with them and bear up under them rarely get a chance to be vindicated, and are often chastised for being "overly sensitive" or "imagining it all" when we finally speak up to put a stop to yet another "diss" or put-down.
For visual representations, take a look at 21 Racial Microaggressions You Hear On A Daily Basis
Photographer Kiyun asked her friends at Fordham University's Lincoln Center campus to "write down an instance of racial microaggression they have faced."

There are too many pictorial examples to post here so I've only sampled a few.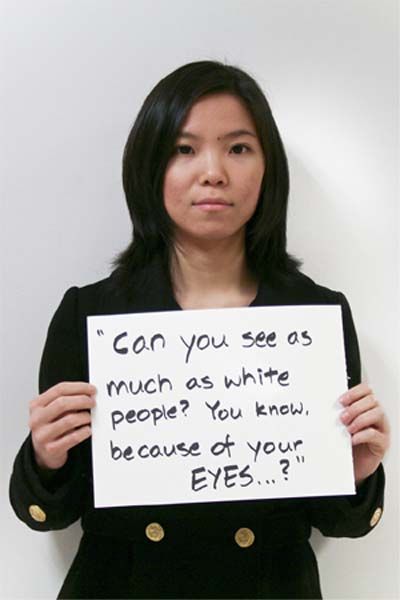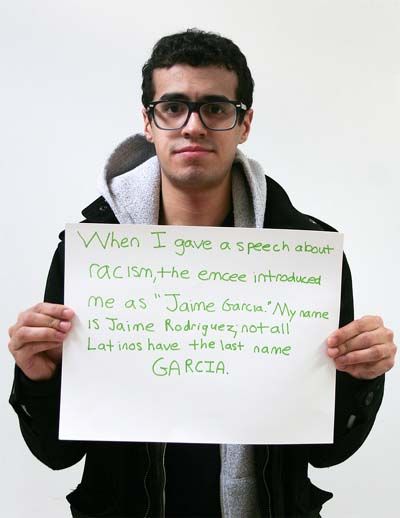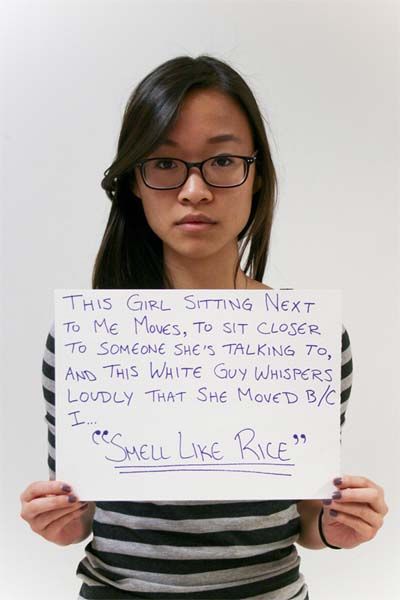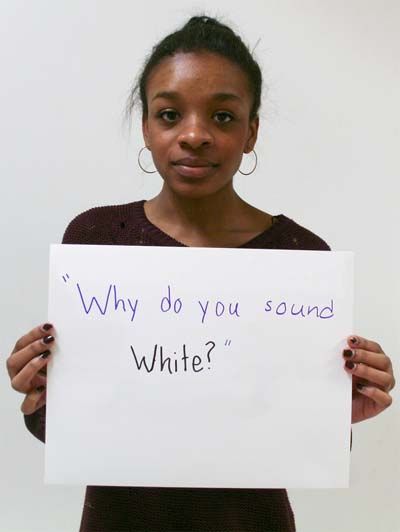 Dr. Derald Wing Sue, author of Racial Microaggressions in Everyday Life, explains what a microaggression is, how it manifests itself, how it impacts people, and what can be done to address it.



He illustrates microaggressions involving ethnicity, gender, and race. He explains that it is a world view of exclusion and inclusion.

Simply stated, microaggressions are brief exchanges that send denigrating messages to marginalized groups. Any group can be guilty of delivering microaggressions, but the most painful and harmful ones are likely to occur between those who hold power and those who are disempowered. Often times, microaggressions are unintended or come from a place from good intentions. For instance, a professor who says to a student who speaks with a foreign accent "I'm impressed you speak English so well" is guilty of a microaggression because although the professor means that statement as a compliment, the statement assumes that people with accents do not normally speak English well. A further example would be a female physician who is wearing a stethoscope being mistaken as a nurse, with the underlying assumption being that women in hospitals are more likely to be nurses.
He points to things each of us can do to combat it—learn from your own biases and fears, don't be defensive, be open to discussion, and be an ally.
There are many more examples being collected and updated on the tumblr site "Microagressions: Power, Privilege and Everyday Life".

About This Project

this project is a response to "it's not a big deal" - "it" is a big deal. "it" is in the everyday. "it" is shoved in your face when you are least expecting it. "it" happens when you expect it the most. "it" is a reminder of your difference. "it" enforces difference. "it" can be painful. "it" can be laughed off. "it" can slide unnoticed by either the speaker, listener or both. "it" can silence people. "it" reminds us of the ways in which we and people like us continue to be excluded and oppressed. "it" matters because these relate to a bigger "it": a society where social difference has systematic consequences for the "others."

but "it" can create or force moments of dialogue.

~~~~~~~~~

This blog seeks to provide a visual representation of the everyday of "microaggressions." Each event, observation and experience posted is not necessarily particularly striking in and of themselves. Often, they are never meant to hurt - acts done with little conscious awareness of their meanings and effects. Instead, their slow accumulation during a childhood and over a lifetime is in part what defines a marginalized experience, making explanation and communication with someone who does not share this identity particularly difficult. Social others are microaggressed hourly, daily, weekly, monthly.

This project is NOT about showing how ignorant people can be in order to simply dismiss their ignorance. Instead, it is about showing how these comments create and enforce uncomfortable, violent and unsafe realities onto peoples' workplace, home, school, childhood/adolescence/adulthood, and public transportation/space environments.
Knowledge and awareness are the first steps towards change. Let's take those steps—together.
~~~~~~~~~~~~~~~~~~~~~~~~~~~~~~~~~~~~~~~~~~~~~~~~~~~
News by dopper0189, Black Kos Managing Editor
~~~~~~~~~~~~~~~~~~~~~~~~~~~~~~~~~~~~~~~~~~~~~~~~~~~

~~~~~~~~~~~~~~~~~~~~~~~~~~~~~~~~~~~~~~~~~~~~~~~~~~~
Despite the media's fixation on the "knockout game" myth this is what's really going on with black teens. The Grio: Black teen pregnancy hits historic low, violent crime is down, and gradation rates are increasing.
~~~~~~~~~~~~~~~~~~~~~~~~~~~~~~~~~~~~~~~~~~~~~~~~~~~
New data shows that, in a number of areas — teen pregnancy, violent crime and increasing gradation rates — black youths have made significant gains. Experts say it's time that the perception matches the reality.
National teen pregnancy rates peaked in 1990 and have been falling ever since. They're currently down 53 percent for 15- to 17-year-olds and 36 percent for 18- to 19-year-olds, according to the Centers for Disease Control and Prevention. For black teens, pregnancy rates fell by 51 percent.
"The decline has been fueled by three factors: more teens are waiting to have sex; they also report fewer sexual partners and better use of contraception," said Sarah Brown, CEO of The National Campaign to Prevent Teen and Unplanned Pregnancy in a recent report by the organization.
"In short, the credit for this remarkable national success story goes to teens themselves. Unfortunately, precious few adults are aware of this national success story," she added. "In fact, nearly half of Americans incorrectly believe the teen pregnancy rate in the United States has increased over the past two decades."
"There's still a consistent, deficit-focused reporting around young people that supports a negative narrative," says Khary Lazarre-White, executive director of youth organization The Brotherhood/Sister Sol. "I think that narrative persists because it's a lot easier to talk about those things than focus on some of the systemic failures that foster these issues in general."
Reducing teen pregnancy is but one area where black youths are making quiet progress. Between 1990 and 2012, high school graduation for blacks increased from 82 to 89 percent. During that same period, the percentage of blacks 25 to 29 years old who attained a bachelor's degree or higher increased from 13 to 23 percent, according to the U.S. Department of Education.


~~~~~~~~~~~~~~~~~~~~~~~~~~~~~~~~~~~~~~~~~~~~~~~~~~~

~~~~~~~~~~~~~~~~~~~~~~~~~~~~~~~~~~~~~~~~~~~~~~~~~~~
"Conservatism can never fail, people can only fail conservatism." once you realize how deeply conservatives have internalized this idea, everything else makes more sense. Including their inability to admit mistakes, self reflect, or "take personal responsibility". Talking Point Memo: Megyn Kelly: 'Santa Is What He Is,' Which Is White (VIDEO) is now Kelly: Outrage Over 'White' Santa Comment Was 'Race-Bait' (VIDEO).
~~~~~~~~~~~~~~~~~~~~~~~~~~~~~~~~~~~~~~~~~~~~~~~~~~~
Megyn Kelly has a message for all the children staying up past bedtime to watch "The Kelly File:" Santa is white.
The Fox News host on Wednesday discussed a Slate piece written by Aisha Harris, in which Harris detailed the effect of seeing the local mall's white Santa in contrast with her family's black Santa.
"By the way, for all you kids watching at home, Santa just is white but this person is just arguing that maybe we should also have a black Santa," Kelly said. "Santa is what he is and just so you know, we are debating this because someone wrote about it, kids."
Fox News host Megyn Kelly insisted Friday that her earlier comment that Santa Claus was "just white," which invited significant backlash, had been a joke -- and that her critics were just looking for an excuse to call her a racist.
"In kicking off the light-hearted segment, I offered a tongue-in-cheek message for any kids watching, saying that Santa -- who I joked was a real person whose race was identifiable -- is white," Kelly said. "Humor is a part of what we try to bring to this show, but sometimes, that is lost on the humorless."
She then lambasted her critics for failing to get the joke.
"This would be funny if it were not so telling about our society," she continued. "In particular, the knee-jerk instinct by so many to race-bait and to assume the worst of people, especially people employed by the very powerful Fox News Channel."
~~~~~~~~~~~~~~~~~~~~~~~~~~~~~~~~~~~~~~~~~~~~~~~~~~~~~~
One of the most successful people in Hollywood you've heard about. But his methods are starting to draw scrutiny. BusinessWeek: Byron Allen, Former Stand-Up Comic, Runs the 'Walmart of Television'.
~~~~~~~~~~~~~~~~~~~~~~~~~~~~~~~~~~~~~~~~~~~~~~~~~~~~~~
Jon Lovitz is in a duck costume. "I am the duck!" the former Saturday Night Live star announces. "Stand back, or I will quack you upside the head." Bill Bellamy, a comedian best known for his days as an MTV VJ, looks on in bemused dismay. The puns progress: "You know how I'm holding my suit together? With duct tape!" Lovitz shouts. "What's wrong, you don't like a wise quacker?"
It's nearly six o'clock in the evening, and the comedians have been going since 9 a.m., shooting episode 27 of a slapstick sitcom called Mr. Box Office. Bellamy plays a Hollywood star who, after an altercation with a paparazzo, is sentenced to six months of teaching high school in inner-city Los Angeles, and Lovitz plays his wacky agent. It's an inoffensive, family-friendly show produced on the cheap: While most sitcom episodes are reworked and filmed over the course of one week, today's goal is to capture an entire, unrehearsed episode in less than 10 hours. "Oh, this is crazy," Bellamy says during a quick break. "Nobody does this. It's unheard of." Compared with even the worst-performing network sitcoms, the show reaches a minuscule number of viewers. "It'll be on in L.A. at six in the evening on Saturday, or other parts [of the country] at two in the morning," Lovitz says. "Hardly anyone sees it."
Mr. Box Office is the brainchild of Byron Allen, a longtime comedian and talk show host turned media titan who says he's figured out a way to gross almost $100 million annually off shows most people have never heard of. Allen, chairman and chief executive officer of Entertainment Studios, a production and global distribution company, is among the first independent Hollywood executives to capitalize on television's changing economy. His strategy: Cheaply and efficiently churn out thousands of hours of content, then license the programming for free to more than 1,300 broadcast television stations covering 89 percent of the country. "There are an awful lot of places here and around the world that need content," says Gary Carr, a senior vice president for the media agency TargetCast. In exchange, Allen gets control of 50 percent of each show's ad time, which he sells to companies such as McDonald's (MCD) and Procter & Gamble (PG) by guaranteeing a certain number of viewers across all Entertainment Studios' shows.


~~~~~~~~~~~~~~~~~~~~~~~~~~~~~~~~~~~~~~~~~~~~~~~~~~~

~~~~~~~~~~~~~~~~~~~~~~~~~~~~~~~~~~~~~~~~~~~~~~~~~~~
This is some good news. The Grio: Bertha Lewis, former ACORN CEO, is back with The Black Institute and the G Project.
~~~~~~~~~~~~~~~~~~~~~~~~~~~~~~~~~~~~~~~~~~~~~~~~~~~
The Association of Community Organizations for Reform Now (ACORN) was once the nation's largest grassroots community organizing network. For nearly 40 years, the organization focused on employment services and advocated for affordable housing. ACORN shot to notoriety, however, after registering more than one million low-income voters during the 2008 Presidential campaign. Soon, their work come under suspicion, the group faced accusations of fraud and become a common target of attacks by conservative media.
During that time, ACORN's CEO and Chief Organizer Bertha Lewis was thrust onto the national stage. Lewis appeared all over national media defending the organization. She eventually restructured ACORN and saw the organization through to vindication. Despite her best efforts, however, ACORN closed its doors in 2010 after spending much of its resources defending itself against one investigation after another.
Today, after almost 20 years with ACORN, Lewis has moved on to head up a new organization. The Black Institute is Lewis' brainchild, an "action tank" that she hopes will organize black Americans around some the day's most pressing issues. Its first order of business: immigration reform.


Association of Community Organizations for Reform (ACORN) CEO Bertha Lewis delivers remarks during a National Press Club Newsmaker event October 6, 2009 in Washington, DC. Lewis spoke on the topic of ACORN's internal probe following accusations of inappropriate behavior by some ACORN employees, federal government investigations, and a vote in Congress to cut off federal funding. (Photo by Win McNamee/Getty Images)
~~~~~~~~~~~~~~~~~~~~~~~~~~~~~~~~~~~~~~~~~~~~~~~~~~~~~~~~~~
Voices and Soul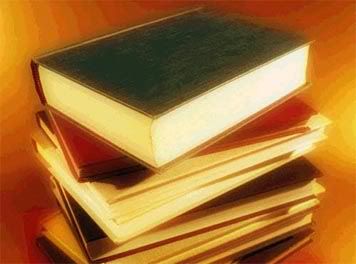 by Justice Putnam
Black Kos Poetry Editor
It seems everywhere we look, another devastation has dropped it's heavy hand on the Earth; wars, global warming typhoons, continent wide freezes, earthquakes, pandemics, the greed that would level mountaintops, that would pollute air and water and the very blood that courses through our veins.
Jayne Cortez has determined that we shouldn't just take it, we shouldn't just cower at these devastation's; instead, we should...

Push Back The Catastrophes

I don't want a drought to feed on itself
through the tattooed holes in my belly
I don't want a spectacular desert of
charred stems & rabbit hairs
in my throat of accumulated matter
I don t want to burn and cut through the forest
like a greedy mercenary drilling into
sugar cane of the bones

Push back the advancing sands
the polluted sewage
the dust demons the dying timber
the upper atmosphere of nitrogen
push back the catastrophes

Enough of the missiles
the submarines
the aircraft carriers
the biological weapons
No more sickness sadness poverty
exploitation destabilization
illiteracy and bombing
Let's move toward peace
toward equality and justice
that's what I want

To breathe clean air
to drink pure water to plant new crops
to soak up the rain to wash off the stink
to hold this body and soul together in peace
that's it
Push back the catastrophes

-- Jayne Cortez
~~~~~~~~~~~~~~~~~~~~~~~~~~~~~~~~~~~~~~~~~~~~~~~~~~~~~~~~~~
Welcome to the Black Kos Community Front Porch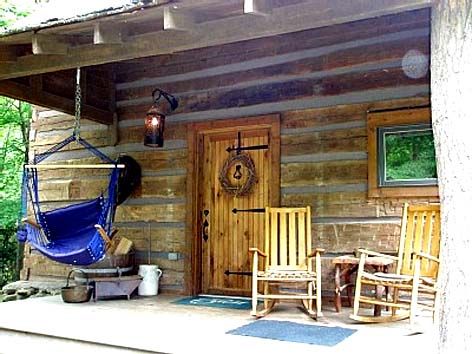 If you are new to the porch, coming back after a break, or not a regular participant, pull up a seat, introduce yourself, sit down and rap with us for a while.