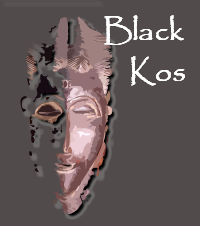 Commentary by dopper0189, Black Kos Managing Editor
We have come to an end of another great year here at Black Kos. Unfortunately we have come to the time when we the editors take our annual holiday break, we won't be returning until January 4th, 2013. I would like to once again thank everyone who reads and participates in Black Kos for continuing to support us.
Putting these diaries together takes a lot of work and it really is a blessing that they are so well received. But don't be surprised if some of us editors use this "break time" to publish some of our own diaries :-) Speaking for myself this is one of the few times of the year I have the the time to do so.
We covered a lot of ground on Black Kos this year, from crime to history, politics to poetry, great black scientists to vile right-wing racists (um excuse me I meant, "I'm not a racist BUT....." rightwingers). I always like to spend a little time each year looking back at the great work this team has put together.
Here are some of the highlights from this years edition of Black Kos. So on behalf of sephius1, Deoliver47, Justice Putnam, our guest writers, and myself, thank you to all our readers. Have a safe Holiday season, and a happy new year. See you all in 2013!
~~~~~~~~~~~~~~~~~~~~~~~~~~~~~~~~~~~~~~~~~~~~~~~~~~~~~
Black Kos, Tuesday's Chile - Tuesday January 15, 2013
~~~~~~~~~~~~~~~~~~~~~~~~~~~~~~~~~~~~~~~~~~~~~~~~~~~~~
Reflections on a young Martin Luther King Jr.
Commentary by Black Kos editor Denise Oliver Velez
Martin Luther King, Jr. was born in Atlanta, GA, on Jan 15 in 1929.
Oh, I know we celebrate his birthday later on this month, but I wanted to think about him as a young child, and as a young man before he went on to become an icon of the civil rights movement.
He was not so very different from many young black men born into a black middle class family.
Like many members of the black middle class his father, Michael was a preacher.
Like many members of the black middle class his mama was a teacher.
Like many members of the black middle class, the family roots were not far removed from poverty.

King's paternal grandfather, James Albert King, had been a sharecropper near the small town of Stockbridge, Georgia, outside Atlanta. Like most sharecroppers, he had worked hard and earned little. King, Sr. was the second of ten children. He had left Stockbridge for Atlanta at the age of sixteen, with nothing but a sixth-grade education and a pair of shoes.

In Atlanta he worked odd jobs and studied, and slowly developed a reputation as a preacher. While preaching at two small churches outside of Atlanta, he met Alberta Christine Williams, his future wife, and King, Jr.'s mother. She was a graduate of Atlanta's Spelman College, had attended the Hampton Institute in Virginia, and had returned to Atlanta to teach. Her father, the Reverend Adam Daniel Williams, presided over Atlanta's well-established Ebenezer Baptist Church.

When King, Sr. and Williams married, they moved into the Williams home on Auburn Avenue, the main street of Atlanta's African American business district.



~~~~~~~~~~~~~~~~~~~~~~~~~~~~~~~~~~~~~~~~~~~~~~~~~~~~~
Black Kos, Week In Review - Friday January 18, 2013
~~~~~~~~~~~~~~~~~~~~~~~~~~~~~~~~~~~~~~~~~~~~~~~~~~~~~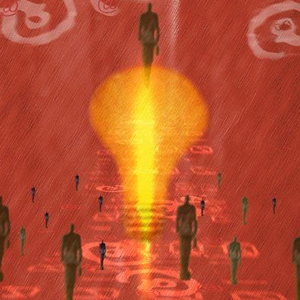 Commentary: African American Scientists and Inventors
by Black Kos Editor, Sephius1


Hildreth "Hal" Walker, Jr. has won fame as an innovative thinker, collaborator and role model, in the realm of energy technology, especially in applications of lasers.
Born in Alexandria, Louisiana in 1933, Walker faced two major challenges as a young boy. On the one hand, his family forebade him from seeing his estranged father; on the other, black persons were virtually forbidden from significant social or academic advancement. However, Walker visited his father on the sly, and on one memorable occasion received as a present a toy Buck Rogers ray gun; he also found a white family willing to let him work as an informal apprentice at their vacuum cleaner repair shop. Thus, by fighting the earliest obstacles he encountered, Walker gained both the inspiration and the experience that would lead him to a career in high technology.
~~~~~~~~~~~~~~~~~~~~~~~~~~~~~~~~~~~~~~~~~~~~~~~~~~~~~
Black Kos, Tuesday's Chile - Tuesday January 22, 2013
~~~~~~~~~~~~~~~~~~~~~~~~~~~~~~~~~~~~~~~~~~~~~~~~~~~~~
President Barack Obama views a portrait of First Lady Michelle Obama before a church service at Metropolitan African Methodist Episcopal Church in Washington, D.C., on Inauguration Day, Sunday, Jan. 20, 2013. (Official White House Photo by Pete Souza)
From Seneca Falls, to Selma and Stonewall: Guided by the ancestors
Commentary by Black Kos Editor Denise Oliver Velez
When I heard these words spoken by President Obama at his second inaugural

We the people declare today that the most evident of truth that all of us are created equal -- is the star that guides us still; just as it guided our forebears through Seneca Falls and Selma and Stonewall
and the echo of those same words in the
invocation delivered by Myrlie Evers-Williams
we celebrate the spirit of our ancestors, which has allowed us to move from a nation of unborn hopes and a history of disenfranchised votes, to today's expression of a more perfect union...



we ask for your guidance toward the light of deliverance and that the vision of those who came before us and dreamed of this day, that we recognize that their visions still inspire us. They are a great cloud of witnesses unseen by the naked eye, but all around us, thankful that their living was not in vain.

I was moved.
As a person who practices an African-diasporic belief system that incorporates a respect for the ancestors upon whose shoulders we stand, these words resonated in my soul. As a person who also feels deeply about history, and its importance to today and the future, I was also struck by all the historical symbolism invested in this second inauguration.
~~~~~~~~~~~~~~~~~~~~~~~~~~~~~~~~~~~~~~~~~~~~~~~~~~~~~
Black Kos, Week In Review - Friday February 1, 2013
~~~~~~~~~~~~~~~~~~~~~~~~~~~~~~~~~~~~~~~~~~~~~~~~~~~~~


Commentary: African American Scientists and Inventors
by Black Kos Editor, Sephius1


In a career spanning over forty years, Howard S. Jones, Jr. has become one of our nation's most respected inventors and mentors in advanced antenna systems.
Born in 1921 in Richmond, Virginia, Jones did not discover his interest and talent for science until entering Virginia Union University at the encouragement of his mother. Upon earning a B.S. in mathematics and physics there (1943), Jones decided to go into engineering. With World War II underway, the country needed engineers; and Jones moved to Washington, D.C. to work for the National Bureau of Standards (now the National Institute of Standards and Technology).


~~~~~~~~~~~~~~~~~~~~~~~~~~~~~~~~~~~~~~~~~~~~~~~~~~~~~
Black Kos, Tuesday's Chile - Tuesday February 5, 2013
~~~~~~~~~~~~~~~~~~~~~~~~~~~~~~~~~~~~~~~~~~~~~~~~~~~~~

Rosa Parks was not timid or tired.
Commentary by Black Kos Editor Denise Oliver-Velez
It sometimes takes years to correct or amend what we think we know as "history", especially when simplistic themes become part of the conventional wisdom. For far too long what we get taught about the civil rights movement in the United States has been packaged with a focus on Martin Luther King Jr (who is certainly also misrepresented) and a few other male leaders. Often the role of women in the movement is ignored, or trivialized. Representations of Rosa Parks as a woman who was simply tired and sat down on a bus in Montgomery sparking the Montgomery Boycott, led by King, in no way tell us the real story of Rosa Parks, or of the other women who were key in the movement. Her history of activism before the bus incident was for many reasons obscured. But no longer.
The good news is that at the same time Rosa Parks is being honored by being immortalized on a Forever stamp from the U.S. Postal Service, an in-depth study of Parks has also been released which will go a long way towards correcting history.
I teach women's studies, and in our classes we have made sure that we debunk the myth of Rosa Parks, but I am encouraged that now perhaps some of that perspective may become part of the national consciousness.
The U.S. Postal Service 2013 Rosa Parks (Forever®) stamp honors the life of this extraordinary American activist who became an iconic figure in the civil rights movement. In 1955, in Montgomery, Alabama, Rosa Parks courageously refused to give up her seat on a municipal bus to a white man, defying the discriminatory laws of the time.

The stamp art, a gouache painting on illustration board, is a portrait of Parks emphasizing her quiet strength. A 1950s photograph served as the basis for the stamp portrait.

The response to Parks' arrest was a boycott of the Montgomery bus system that lasted for more than a year and became an international cause célèbre. In 1956, in a related case, the U.S. Supreme Court affirmed that segregating Montgomery buses was unconstitutional.

Soon after the boycott ended, Parks moved to Detroit, Michigan. She joined the 1963 march on Washington and returned to Alabama in 1965 to join the march from Selma to Montgomery. The many honors Parks received in her lifetime include the Presidential Medal of Freedom (1996), the Spingarn Medal (1979), and the Congressional Gold Medal (1999). Upon her death in 2005, she became the first woman and second African American to lie in honor in the U.S. Capitol Rotunda in Washington, DC.

Artist Thomas Blackshear II created an original painting for the stamp, which was designed by art director Derry Noyes.

The stamp honoring Rosa Parks is one of three stamps in the civil rights set celebrating freedom, courage, and equality being issued in 2013. It is being issued as a Forever® stamp. Forever stamps are always equal in value to the current First-Class Mail one-ounce rate. Issue Date: February 4, 2013
The stamp was unveiled at the Henry Ford Museum, as part of the
National Day of Courage
events on February 4th.
On January 29, 2013, an important book, focusing on Rosa Parks was released which I recommend highly.
The definitive political biography of Rosa Parks examines her six decades of activism, challenging perceptions of her as an accidental actor in the civil rights movement

Presenting a corrective to the popular notion of Rosa Parks as the quiet seamstress who, with a single act, birthed the modern civil rights movement, Theoharis provides a revealing window into Parks's politics and years of activism. She shows readers how this civil rights movement radical sought—for more than a half a century—to expose and eradicate the American racial-caste system in jobs, schools, public services, and criminal justice.
~~~~~~~~~~~~~~~~~~~~~~~~~~~~~~~~~~~~~~~~~~~~~~~~~~~~~
Black Kos, Week In Review - Friday February 8, 2013
~~~~~~~~~~~~~~~~~~~~~~~~~~~~~~~~~~~~~~~~~~~~~~~~~~~~~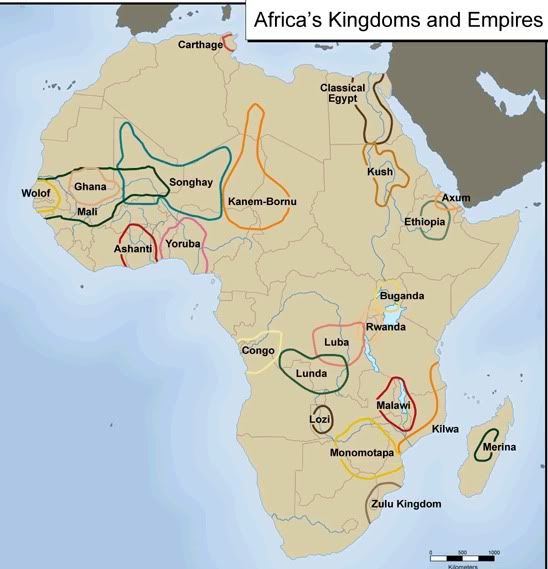 The Great West African Empires Of Antiquity

dopper0189, Black Kos Managing Editor
With the recent turmoil in Mali and this being Black History Month, I decided it would be a great time to look back at some of the peaces I wrote on Western African empires of antiquity. In particular the three empires that cover the area of Western Africa where Timbuktu is located, and whose citizens help to build and nurture one of the most important centers of learning in the ancient world. We'll look at two of them today, and the third one later in the month.
~~~~~~~~~~~~~~~~~~~~~~~~~~~~~~~~~~~~~~~~~~~~~~~~~~~~~
Black Kos, Tuesday's Chile - Tuesday February 12, 2013
~~~~~~~~~~~~~~~~~~~~~~~~~~~~~~~~~~~~~~~~~~~~~~~~~~~~~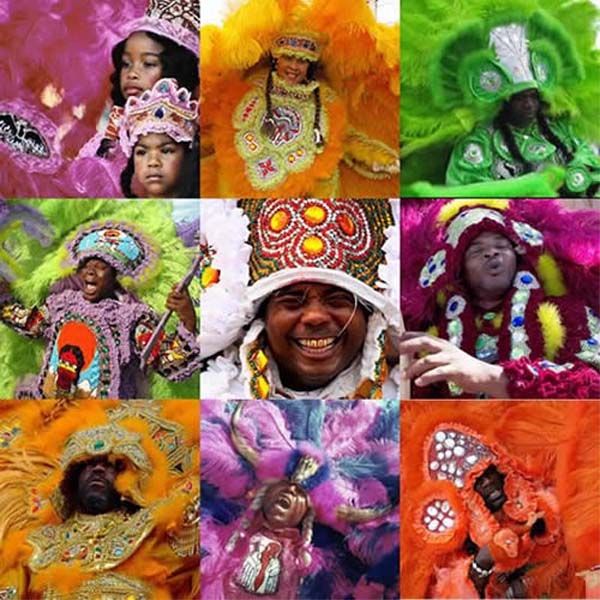 It's Fat Tuesday!
Commentary by Black Kos Editor Denise Oliver Velez
Today is Mardi Gras, or Fat Tuesday, or Carnival—the last day of celebration before people give up meat for Lent, and though the practice came from Europe it has now become a major part of African-diasporic tradition—from New Orleans, to Trinidad and of course Brazil, where the largest celebration in the world is held in Rio.
~~~~~~~~~~~~~~~~~~~~~~~~~~~~~~~~~~~~~~~~~~~~~~~~~~~~~
Black Kos, Week In Review - Friday March 8, 2013
~~~~~~~~~~~~~~~~~~~~~~~~~~~~~~~~~~~~~~~~~~~~~~~~~~~~~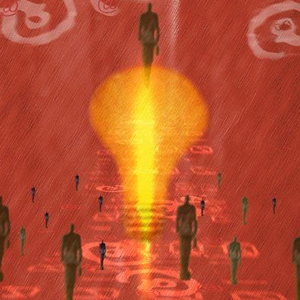 Commentary: African American Scientists and Inventors
by Black Kos Editor, Sephius1


Sylvester James Gates, Jr. (born December 15, 1950) known as S. James Gates, Jr, or Jim Gates, is an American theoretical physicist, known for work on supersymmetry, supergravity, and superstring theory. He is currently the John S. Toll Professor of Physics at the University of Maryland, College Park, a University of Maryland Regents Professor and serves on President Barack Obama's Council of Advisors on Science and Technology.
~~~~~~~~~~~~~~~~~~~~~~~~~~~~~~~~~~~~~~~~~~~~~~~~~~~~~
Black Kos, Tuesday's Chile - Tuesday March 12, 2013
~~~~~~~~~~~~~~~~~~~~~~~~~~~~~~~~~~~~~~~~~~~~~~~~~~~~~



Stop and Frisk enters the Federal Courtroom
Commentary by Black Kos Editor Denise Oliver-Velez
Finally, the trial many New Yorkers and those who care about civil liberties, racial profiling and the criminal injustice system across the U.S. is underway in the New York City Federal Courthouse at Pearl Street.
Floyd et al, started yesterday, March 19th, 2013.
Floyd, et al. v. City of New York, et al. is a federal class action lawsuit filed against the New York City Police Department that charges the NYPD with engaging in racial profiling and suspicion-less stop-and-frisks of law-abiding New York City residents. According to CCR attorneys, the named plaintiffs in CCR's case – David Floyd, David Ourlicht, Lalit Clarkson, and Deon Dennis – represent the thousands of New Yorkers who have been stopped without any cause on the way to work, in front of their house, or just walking down the street. CCR and the plaintiffs allege that the NYPD unlawfully stopped these individuals because they are men of color.

The Floyd case stems from CCR's landmark racial profiling case, Daniels, et al. v. City of New York, et al. that led to the disbanding of the infamous Street Crime Unit and a settlement with the City in 2003. The Daniels settlement agreement required the NYPD to maintain a written racial profiling policy that complies with the United States and New York State Constitutions and to provide stop-and-frisk data to CCR on a quarterly basis from the last quarter of 2003 through the first quarter of 2007. However, an analysis of the data revealed that the NYPD has continued to engage in suspicion-less and racially pretextual stop-and-frisks.

Floyd focuses not only on the lack of any reasonable suspicion to make these stops in violation of the Fourth Amendment, but also on the obvious racial disparities in who gets stopped and searched by the NYPD—90 percent of those stopped are Black and Latino, even though these two groups make up only 52 percent of the city's population- which constitute a violation of the Equal Protection Clause of the Fourteenth Amendment.
The settlement agreement from Daniels required the NYPD to maintain a written racial profiling policy that complies with the U.S. and New York State Constitutions, required the NYPD audit officers who engage in stop-and-frisks and their supervisors to determine whether and to what extent the stop-and-frisks are based on reasonable suspicion and whether and to what extent the stop-and-frisks are being documented, and it required the NYPD to provide stop-and-frisk data to CCR on a quarterly basis, among other provisions.
~~~~~~~~~~~~~~~~~~~~~~~~~~~~~~~~~~~~~~~~~~~~~~~~~~~~~
Black Kos, Week In Review - Friday March 29, 2013
~~~~~~~~~~~~~~~~~~~~~~~~~~~~~~~~~~~~~~~~~~~~~~~~~~~~~
Colonel Tye and African Americans during the American Revolutionary War
by Black Kos guest writer, aaraujo


On March 5, 1770 in the restless city of Boston, a detachment of British soldiers shot into a riotous mob while trying to maintain law and order. This event would later be known as the Boston Massacre. Five people were shot and killed including an escaped slave named Crispus Attucks. Attucks was the son of an African American slave and a Native American woman and he was one of the very first killed in the violent political upheaval that would later become the American Revolutionary War. He was America's first Black Patriot. The Boston Massacre shocked the American population and contributed to the already increasing bitterness that was stirring amid the colonists towards their distant British authorities far across the Atlantic Ocean.
Five years later, on April 19, 1775 the American War of Independence broke out between the Thirteen Colonies of British North America and the United Kingdom of Great Britain under the rule of the sovereign monarch, King George III. The American revolutionaries called themselves Patriots while those opposing independence were known as Loyalists. The Revolutionary War could easily be considered a civil war within a society of white English-speaking peoples arguing over taxation and representative government. Black African Americans, both free and enslaved, found themselves caught up in the midst of a maelstrom of a fight that was not their own. In the northern colonies and especially New England, many African Americans, like Attucks, agreeing with the ideals of freedom and liberty, fought alongside the American Patriots. However in the southern colonies, where the society was built on slavery, African Americans fought against their former masters as Black Loyalists.
Soon after the start, the War for Independence transformed into a very real struggle for freedom for hundreds of thousands of enslaved African American people in America. In November of 1775, John Murray, Earl of Dunmore and royal governor of Virginia, issued a proclamation declaring that all "indentured servants, Negroes, or others" are free that are able and willing to bear arms and fight for British against the Americans. This was the first declared emancipation, or legal mass liberation of slaves, in America. The Dunmore Proclamation convinced thousands of slaves to escape their masters and join with the British Loyalist cause. The British did not free the slaves out of any sense of moral righteousness but as a military necessity to put down an armed insurrection.


~~~~~~~~~~~~~~~~~~~~~~~~~~~~~~~~~~~~~~~~~~~~~~~~~~~~~
Black Kos, Tuesday's Chile - Tuesday April 16, 2013
~~~~~~~~~~~~~~~~~~~~~~~~~~~~~~~~~~~~~~~~~~~~~~~~~~~~~
"No One Else Should Define Your Self Identity (or your Pain): A Collective Statement of Opposition to Racist Labels Used by Kossacks to Criticize President Obama"
As the editors of Black Kos we (Dopper, Sephius, Denise Oliver Velez and Justice Putnam) bring the wider community a broad cross-section of news and views each week from multiple black perspectives. As an editorial group we have stayed out of taking "sides" on any of the many issues that confront us as we move forward. We present news and views from multi-opinioned parts of the internet and media.
We have decided today to suspend the usual offerings from Black Kos to make a statement, which we hope you will consider in the spirit with which it is proffered. This is a collective statement joined in by Black Kossacks who have signed their names and handles, effectively drawing a line in the sand against rhetorical practices which many of us individually have many times called out as the racism they are, but which we continue to encounter here far too often. We have also been joined in this statement by other Daily Kos members who represent segments of the Kos community who also deal with issues around race, racism and cultural survival on an ongoing basis.
For years, we have participated in Daily Kos in good faith. We represent many varied opinions, and come from many different walks of life. Some of us are political pragmatists; some of us are fierce progressives. Some of us are Democratic Party loyalists; some of us Democrats for practical reasons given the nature of the Republican party. Between us there are as many opinions, favorable and oppositional, about the Obama Administration and its policies as there are signatures to this open statement. We signatories who are Black in no way claim to represent all of the opinions of all Black people in the US. We do not even claim to speak for other Black Kossacks who are not signatories, let alone the 40 million members of the US-based Black community or the hundreds of millions in the diaspora.
Daily Kos routinely holds itself as a thought leader in liberal and progressive politics. Kossacks, by and large, pat themselves on the back as "reality based" and "well educated" and regularly point with derision to the "ignorance" of others with whom they claim political disagreement, referring to them as "low information voters" and other similar insults. Collectively, Daily Kos members claim to be more enlightened, more reasoned, more informed, less trapped by false narratives and more open minded. Especially when it comes to racism. Yet when it comes to the issue of racist rhetoric, and, in particular, the complex impact of well-known anti-Black racist rhetoric upon what might otherwise be legitimate discussions of President Obama and/or administration policy, this celebrated thought leadership is too often nowhere to be found. It is often not only absent, but the dialogue when its absence is noted too often becomes painful proof that unconscious racism is alive and well on the Left and at Daily Kos no matter how many Kossacks claim differently.
This statement is not about criticism of President Obama. Amongst the signatories to this statement you will find staunch defenders of the Administration. You will find those that have made clear their fierce disagreement with much Administration policy. Some of us have been regularly called "Obama haters". Others, "Obamabots." Our opinions run the gamut. What you will not find, however, is anyone who finds acceptable here on a Democratic Party, liberal and progressive blog the continued use of racial pejoratives wielded alongside of genuine critiques of Administration policy.
~~~~~~~~~~~~~~~~~~~~~~~~~~~~~~~~~~~~~~~~~~~~~~~~~~~~~
Black Kos, Week In Review - Friday April 26, 2013
~~~~~~~~~~~~~~~~~~~~~~~~~~~~~~~~~~~~~~~~~~~~~~~~~~~~~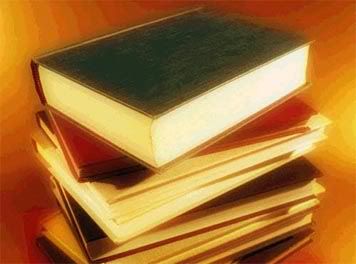 commentary, Voices and Soul by Justice Putnam Black Kos, Poetry Editor
When I attended Catholic School in Oregon; before, during and after Vatican II, the science classrooms displayed a poster that depicted, The Hierarchy of Life. Man of course, was at the pinnacle, then came the apes and other mammals in a descending order, I think dogs were ranked higher than horses; then birds, then fish; all the way down to nematodes. You'd think that bacteria, viruses, fungi and protozoa would have made it somewhere, considering that spermatozoa was considered life by the Holy See as a reason for condemning the use of prophylactics; and even nocturnal emissions. Regardless, the poster was another affirmation of Man's dominion over life. It was an affirmation of Man's Exceptionalism. It was an affirmation of biblical proportions to level the land if necessary; to obliterate some wild life if that wild life interfered with Man's quest of his own power and dominion of the Earth; or if he was just driving to get some milk.
I didn't quite see it that way. Even as a child, I thought all life was precious; and I didn't see myself as having any particular power over life. Sure, I could stomp some insects I suppose, in an almost god-like stomp, but I didn't. I would wonder for hours at an ant trail of ant-workers carrying a multitude of debris into their mound; I would observe the green-turning-to gray-pupa in the eaves of the house for weeks on end, wondering if what emerged would be a butterfly or a moth. Spiders were always gently moved outside when their webs grew unwieldy inside.
I like to think I grew into a more conscious human because of that wonder. I like to think that, almost St Francis-like, I see all Sentient Beings as being Divine. So I completely understand Nikki Giovanni's insistence on a road sign warning of a...
Possum Crossing

Backing out the driveway
the car lights cast an eerie glow
in the morning fog centering
on movement in the rain slick street

Hitting brakes I anticipate a squirrel or a cat or sometimes
a little raccoon
I once braked for a blind little mole who try though he did
could not escape the cat toying with his life
Mother-to-be possum occasionally lopes home . . . being
naturally . . . slow her condition makes her even more ginger

We need a sign POSSUM CROSSING to warn coffee-gurgling neighbors:
we share the streets with more than trucks and vans and
railroad crossings

All birds being the living kin of dinosaurs
think themselves invincible and pay no heed
to the rolling wheels while they dine
on an unlucky rabbit

I hit brakes for the flutter of the lights hoping it's not a deer
or a skunk or a groundhog
coffee splashes over the cup which I quickly put away from me
and into the empty passenger seat
I look . . .
relieved and exasperated ...
to discover I have just missed a big wet leaf
struggling . . . to lift itself into the wind
and live
~~~~~~~~~~~~~~~~~~~~~~~~~~~~~~~~~~~~~~~~~~~~~~~~~~~~~
Black Kos, Tuesday's Chile - Tuesday April 30, 2013
~~~~~~~~~~~~~~~~~~~~~~~~~~~~~~~~~~~~~~~~~~~~~~~~~~~~~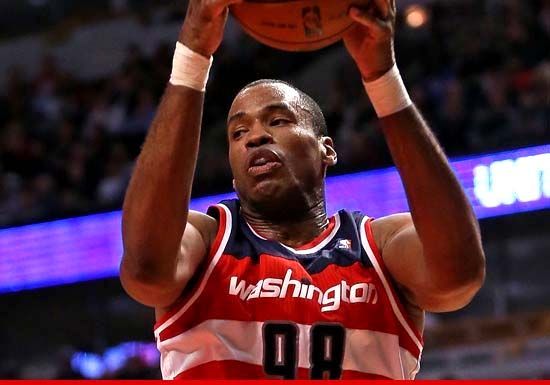 Jason Collins, "We've got your back"
Commentary by Black Kos Editor Denise Oliver Velez
Echoing the words of First Lady Michelle Obama:

President Obama called NBA player Jason Collins Monday to offer his support after Collins announced he's gay, becoming the first openly gay major league professional athlete, CBS News Chief White House Correspondent Major Garrett has learned.

The president offered congratulations and support on Collins' courage and willingness to be the first in the four dominant pro sports to make this announcement.

First lady Michelle Obama also showed her support for Collins on Twitter Monday.

"So proud of you, Jason Collins! This is a huge step forward for our country. We've got your back!" she tweeted, signing it "-mo," which indicates she - not an aide - sent the message.
We've got your back Jason, and hope that your openness will give other men and women the courage to come out as well, when they feel comfortable to do it.
~~~~~~~~~~~~~~~~~~~~~~~~~~~~~~~~~~~~~~~~~~~~~~~~~~~~~
Black Kos, Week In Review - Friday May 17, 2013
~~~~~~~~~~~~~~~~~~~~~~~~~~~~~~~~~~~~~~~~~~~~~~~~~~~~~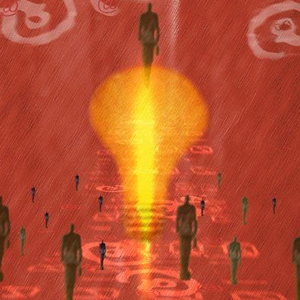 Commentary: African American Scientists and Inventors
by Black Kos Editor, Sephius1


Chemist Dennis W. Weatherby will forever be associated with one of the United States' most well known household cleaning products, the automatic dishwasher detergent known as Cascade.
Born in Brighton, Alabama in 1960, Weatherby attended Central State University in Wilberforce, Ohio, where he graduated with a bachelor's degree in chemistry in 1982. From there he moved on to the University of Dayton where he completed a master's degree in chemical engineering in 1984.


~~~~~~~~~~~~~~~~~~~~~~~~~~~~~~~~~~~~~~~~~~~~~~~~~~~~~
Black Kos, Tuesday's Chile - MAY 21, 2013
~~~~~~~~~~~~~~~~~~~~~~~~~~~~~~~~~~~~~~~~~~~~~~~~~~~~~

Morehouse graduates in the rain cheer President Obama at commencement address (Pete Souza)
President Obama and the Mighty Men of Morehouse
Commentary by Black Kos Editor Denise Oliver Velez
If you have not yet listened to, and watched President Obama delivering the commencement address at Morehouse College, on Sunday, May 19, 2013 it is posted here for you to absorb and view.
This was the 129th commencement ceremony at Morehouse, an historically black college (HBCU). What made it different from all of the ones that preceded it, was that the "Mighty Men" of Morehouse were being addressed by the President of the United States. Black man to young black men.
Morehouse is an all-male campus in Atlanta GA, part of a network of HBCUs there.
Those of us who grew up in the black community, and aspired to a college education refer often to "The Morehouse Mystique".
It has proven over the years to be more than mystique. Morehouse has graduated some of the finest men to lead our community, in the liberal arts, sciences and political activism.
The list of alumni from Morehouse is stellar, led by Dr. Martin Luther King, Jr. and includes Julian Bond, Maynard Jackson, Lerone Bennett, Jr., Howard Thurman, Spike Lee, Samuel L. Jackson, Edwin Moses, Louis W. Sullivan, and David Satcher.
Morehouse faculty have also contributed greatly to shaping not only Morehouse students, but the world of academic knowledge.

According to Morehouse's own "About Us" page, Morehuse was the first historically black college to produce a Rhodes Scholar. The school's first Rhodes Scholar, Nima Warfield, was named in 1994, the second, Christopher Elders, in 2001. A third, Oluwabusayo "Topé" Folarin, was named in 2004.

Morehouse has been home to seven Fulbright Scholars, Damon M. Lombard (1995), John Thomas (2004), Jason T. Garrett (2006), Morgan C. Williams, Jr. (2006), Lasean Brown (2008), Eric R. Baylor (2008) and Wendell H. Marsh (2009).

Since 1999, Morehouse has produced five Marshall Scholars, five Luce Scholars, four Watson Fellows and 2010 White House Fellow, Erich Caulfield. Previous Watson Fellows include, Craig Marberry '81, Kenneth Flowers '83 and Lynn P. Harrison III '79.

President Barack Obama holds an honorary doctorate from Morehouse.
More than 200 people gathered support the people arrested for peaceably protesting at the N.C General Assembly building in Raleigh, North Carolina.
"Forward Together, Not One Step Back"
Commentary by Black Kos Editor Denise Oliver Velez
This is the powerful message of a growing movement in North Carolina.
Gathered together on "Moral Mondays" a coalition of activist North Carolinian's of all races, and ethnicities—the young and the old, are putting their bodies on the line, and getting arrested to defend and advance civil and human rights in the state.
Crowds Grow and Arrests Continue at NC General Assembly | Moral Monday 4th


This is what a movement looks like.


~~~~~~~~~~~~~~~~~~~~~~~~~~~~~~~~~~~~~~~~~~~~~~~~~~~~~
Black Kos, Week In Review - Friday MAY 31, 2013
~~~~~~~~~~~~~~~~~~~~~~~~~~~~~~~~~~~~~~~~~~~~~~~~~~~~~
From Lincoln to Obama, the African American Vote
by Daily Kos, guest writer aaraujo
In 1860, Abraham Lincoln was elected as the sixteenth president of the United States of America. He was the first Republican to be elected president. In 2008, Barack Obama was elected as the forty-fourth president of the United States. He is the first African American to be elected president. The historical irony was that Lincoln was a Republican and Obama is a Democrat. Lincoln's presidency was defined by the American Civil War and the emancipation of over four million African Americans from slavery. A century and a half later Obama was nominated by the Democratic Party with ninety-five percent of the African American vote. How and why did the Republican Party of Lincoln that ended slavery completely lose the African American vote?
Throughout the course of human history there has been a primary motivating factor in the development of civilizations. This motivation has usually been that of the powerful exploiting the weak for economic gain. From the establishment of the first permanent English colony in Jamestown, America was built on the backs of subjugated labor with the first African slaves arriving in Virginia in 1621. The plantation system was developed in the Caribbean colonies and had evolved from medieval feudalism in Europe. Feudalism was an agricultural system based on land ownership by the rich and powerful and serfdom of the poor and weak peasants that provided cheap labor.


~~~~~~~~~~~~~~~~~~~~~~~~~~~~~~~~~~~~~~~~~~~~~~~~~~~~~
Black Kos, Tuesday's Chile - July 2, 2013
~~~~~~~~~~~~~~~~~~~~~~~~~~~~~~~~~~~~~~~~~~~~~~~~~~~~~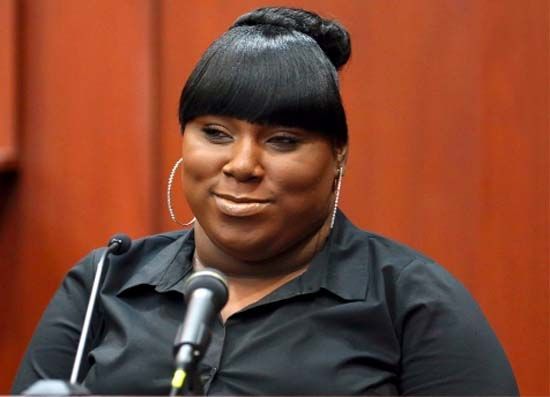 Standing with Rachel
Commentary by Black Kos Editor Denise Oliver Velez
Nineteen year old Rachel Jeantel, witness for the prosecution in the George Zimmerman trial for the murder of Trayvon Martin became the center of an internet frenzy of hatefulness, simply because she stood her ground on the witness stand against the attorney for the defense Don West.
The attacks against her have been based on her skin color, her weight, her inability to read "cursive" writing (which they don't teach in school where she is), and her use of and facility with the English language.
She is grew up speaking Haitian Kreyòl, French, and Spanish. English is her fourth language.
Yet she is excoriated for being "dumb".
But her biggest crime in the eyes of many of her vicious and vocal critics is her physical appearance.
The intersections of racism and sexism writ large.
Watching the video of her testimony, I sat cheering her on as she failed to wilt or crumble under pressure.
I grew increasingly angry reading despicable internet comments denigrating her existence. But then, that's par for the course, since Trayvon Martin has been tried and found guilty of being black by racist twitterati and comment section sewer dwellers.
No surprise here.
What I want to applaud today were those who are standing with this young sister. The racist voices are loud and raucous, but this young woman, whose only "crime" was being a good friend of Treyvon's and the happenstance of being on the phone with him as he was stalked and confronted by George Zimmerman, and having gone through the trauma of hearing her friend murdered.
Sad that Trayvon himself is being tried in the court of public opinion, as is his friend.
Trayvon is dead and can't speak for himself. Rachel Jeantel is alive and will survive this media hatefest.
I want to add my support, and share some love today. We can all do the same.


~~~~~~~~~~~~~~~~~~~~~~~~~~~~~~~~~~~~~~~~~~~~~~~~~~~~~
Black Kos, Tuesday's Chile - July 26, 2013
~~~~~~~~~~~~~~~~~~~~~~~~~~~~~~~~~~~~~~~~~~~~~~~~~~~~~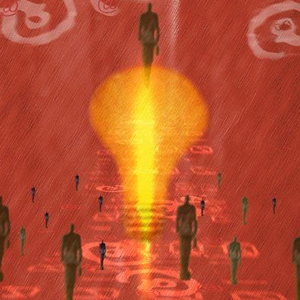 Commentary: African American Scientists and Inventors
by Black Kos Editor, Sephius1


Lonnie Johnson was born on October 6, 1949 in Mobile, Alabama. His father worked as a civilian driver at Brookley Air Force Base, and his mother was a homemaker who worked part time as a nurse's aide. His father taught Robert and his brothers how to repair various household items, prompting the boys to create their own toys. The boys once made a go-kart out of household items and a lawn mower motor. Although his parents were excited about his interest in science and inventing, they weren't prepared for the time he decided to experiment with a rocket fuel he created with sugar and saltpeter which exploded and burned up part of the kitchen. His talents were more refined when he attended Williamson High School and in 1968, as a senior, took part in a national science competition sponsored by the University of Alabama. There he displayed a remote controlled robot named "Linex" which he built from scraps found at a junkyard and parts of his brothers' walkie-talkie and his sisters' reel-to-reel tape recorder. He placed first in the competition and entered Tuskeegee University on a mathematics scholarship.


~~~~~~~~~~~~~~~~~~~~~~~~~~~~~~~~~~~~~~~~~~~~~~~~~~~~~
Black Kos, Week In Review, Friday August 9, 2013
~~~~~~~~~~~~~~~~~~~~~~~~~~~~~~~~~~~~~~~~~~~~~~~~~~~~~
Voices and Soul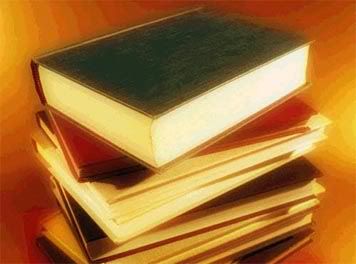 by Justice Putnam
Black Kos Poetry Editor
Poverty in America is nothing new; in fact is has been a component of the whole economic system. My mother was a single mom without a high school diploma, raising four children and before she married our dad, times were fairly lean. But we got by with love and a conscious effort to budget what we had. Compared to the other kids in the neighborhood, our christmas gifts were more than modest; but to us, the were the most important gifts a kid could ever get.
I experienced some devastating poverty in my early adulthood, but those experiences from my childhood seemed to prepare me for the dynamic to survive.
But I was lucky. There was a safety net that would catch me.
If it were to happen again; and I'm afraid it will, that net is not so secure.
Notes on Poverty

Was I so poor
in those damned days
that I went in the dark
in torn shoes
and furtiveness
to steal fat ears
of cattle corn
from the good cows
and pound them
like hard maize
on my worn Aztec
stone? I was.
~~~~~~~~~~~~~~~~~~~~~~~~~~~~~~~~~~~~~~~~~~~~~~~~~~~~~
Black Kos, Tuesday Chile August 27, 2013
~~~~~~~~~~~~~~~~~~~~~~~~~~~~~~~~~~~~~~~~~~~~~~~~~~~~~
Voices and Soul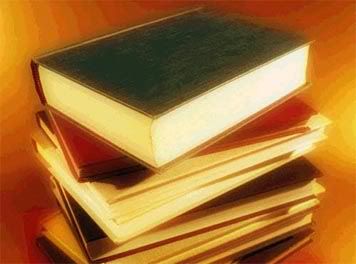 by Justice Putnam
Black Kos Poetry Editor
Both of my sisters were raped by the time they were sophomores in high school. The younger one was raped twice more by the time she graduated. They don't mind that I mention these facts. They have counseled young girls and women on rape; and we all worked at rape and suicide crisis call-in centers when we were in our teens and early twenties.
Zona, is a year younger than me and put in 25 years as an RN in intensive care pediatric oncology at Children's Hospital in Orange County. She thought she was retiring, then the economy went bad. She now teaches high school science and does some private nursing. Zreata, is four years younger and was a calendar model jetting around the world until she was almost thirty. She looks like a cross between Sophia Loren and Pam Grier, so she was scantily clad in photo shoots from Malibu to Madrid. Afterwards. she was a deputy sheriff for about 7 years and later started her own bounty hunter operation. She sold the business a few years ago and now takes care of our aging mother.


~~~~~~~~~~~~~~~~~~~~~~~~~~~~~~~~~~~~~~~~~~~~~~~~~~~~~
Black Kos, Tuesday Chile September 3, 2013
~~~~~~~~~~~~~~~~~~~~~~~~~~~~~~~~~~~~~~~~~~~~~~~~~~~~~
Voices and Soul


The union that built the black middle class
Commentary by Black Kos Editor Denise Oliver-Velez
I spent yesterday, Labor Day, thinking about the Brotherhood of Sleeping Car Porters, and my family ties to that union who played such an important role in black history.
One of the books I suggest you read if you are interested in both black history and sociology and the development of the labor movement is Rising from the Rails: Pullman Porters and the Making of the Black Middle Class, by Larry Tye

Although Tye focuses on Pullman porters and the formation of the black middle class, his analysis of class perceptions and race relations reverberates to the current day. Following Reconstruction, industrialist George Pullman took advantage of the limited opportunities available for freedmen, hiring and exploiting blacks--the darker the better--to serve as porters on his railroad. The porters suffered low wages, long hours, and weeks if not months away from home. In addition, they were expected to adopt a servile demeanor to provide comfort to the mostly white patrons of the Pullman sleeping cars. But the upside was employment, travel, and middle-class values and opportunities. Moreover, the fight for union recognition through A. Phillip Randolph's leadership was the basis for progress for blacks during the pre-civil rights era. The porters' labor dispute and efforts to include blacks in more favorable positions in the war industry led to the first march on Washington. Tye also explores the tension between the perception of Pullman porters as docile servants and their challenge to the status quo. Vernon Ford

James A. Miller, professor of English and American Studies and director of Africana Studies at George Washington University, reviews Tye's book in
A quiet route to revolution:Pullman porters played role as 'agents of change'
Tye depicts the struggle of the porters in heroic terms, casting them as the vanguard of a black community seeking to negotiate its relationship to an American society whose terms, rituals, and etiquette -- at least in the decades following the Civil War -- remained remote and unfamiliar: "Porters were agents of change. . . . They carried radical music like jazz and blues from big cities to outlying burgs. They brought seditious ideas about freedom and tolerance from the urban North to the segregated South. And when white riders left behind newspapers and magazines, porters picked up bits of news and new ways of doing things, refining them in each place they visited, and leaving behind a town or village that was a bit less insular and parochial."What they saw and read changed them, too. It made porters determined that their children would get the formal learning they had been denied. . . . Through their time on the train these black porters learned the ways of a white world most had only vague exposure to before, coming to know how it worked and how to work with it."

Tye's desire to place a human face on these workers is very much at the heart of "Rising From the Rails." Drawing upon extensive and meticulous research -- as well as in-depth interviews with 40 or so former porters and their families -- he depicts the absorbing saga of the Pullman porter, a story firmly rooted in the dynamic growth of the American railroad in the years following the Civil War. It is a tale populated by larger-than-life figures like Pullman, the visionary and ruthless capitalist whose unconventional tactics and attitudes qualified him, in Tye's view, as a racial "moderate if not a reformer"; Robert Todd Lincoln, the son of the Great Emancipator, who presided over an era marked by both unprecedented growth and labor repression at the Pullman Co.; and A. Philip Randolph, "Saint Philip," the eminent and outspoken Socialist and labor leader who -- along with Milton P. Webster, Ashley L. Totten, and C. L. Dellums -- spearheaded the effort that led to the triumphant emergence of the Brotherhood of Sleeping Car Porters in 1937.

The story does not end there, for Tye makes a compelling case for the intricate connections between the porters' struggles for economic justice and the quickening pace of the civil rights movement in the 20th century -- from the formation of the National Negro Congress in the mid-1930s to Randolph's threatened 1941 march on Washington to the 1963 march on Washington, and beyond. Throughout, Tye sustains our interest, weaving together several levels of narrative while keeping the stories of ordinary porters squarely at the center. The result is a lively and engaging chronicle that adds yet another dimension to the historical record.
Tye's book later became the basis for a documentary film with the same name.
~~~~~~~~~~~~~~~~~~~~~~~~~~~~~~~~~~~~~~~~~~~~~~~~~~~~~
Black Kos, Week In Review, September 13, 2013
~~~~~~~~~~~~~~~~~~~~~~~~~~~~~~~~~~~~~~~~~~~~~~~~~~~~~

History of the Maroons by dopper0189, Black Kos Managing Editor
When runaway slaves banded together and subsisted independently they were called Maroons. On the Caribbean islands, runaway slaves formed bands and on some islands formed armed camps. Maroon communities faced great odds to survive against white attackers, obtain food for subsistence living, and to reproduce and increase their numbers. As the planters took over more land for crops, the Maroons began to vanish on the small islands.
Only on some of the larger islands were organized Maroon communities able to thrive by growing crops and hunting. Here they grew in number as more slaves escaped from plantations and joined their bands. Seeking to separate themselves from whites, the Maroons gained in power and amid increasing hostilities, they raided and pillaged plantations and harassed planters until the planters began to fear a mass slave revolt.


~~~~~~~~~~~~~~~~~~~~~~~~~~~~~~~~~~~~~~~~~~~~~~~~~~~~~
Black Kos, Tuesday Chile September 3, 2013
~~~~~~~~~~~~~~~~~~~~~~~~~~~~~~~~~~~~~~~~~~~~~~~~~~~~~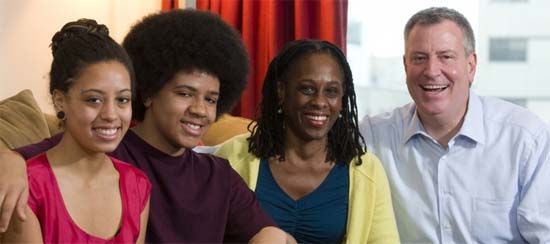 Chiara, Dante, Chirlane, and Bill de Blasio
Comfortable with black folks

Commentary by Black Kos Editor Denise Oliver Velez
Was reading The New York Times this morning, and found this article of interest. "Many Black New Yorkers Are Seeing de Blasio's Victory as Their Own" It opened with quotes, from black folks around town.

A black janitor in Brooklyn almost shouted out the name when asked about his vote in the mayoral race. Bill de Blasio, he said, "knows my struggle."

In the Bronx, some African-American voters defaulted to a shorthand: "the man with the black wife." Nobody thought it necessary to explain whom they meant.
And in a Brooklyn housing project, a lifelong resident said he was tired of mayors who, in his mind, had pitted blacks against whites. Mr. de Blasio, he declared, "is black and white."
The quote that stood out and caused me to think was this one:
"His biracial family represents so many things and possibilities, too many to even get into," said Leon Ellis, a Harlem restaurateur. "When people saw his family, they felt, 'Here is someone who understands and relates to me on a level on which I can be comfortable.' "

Long before I became a cultural anthropologist by training I was already exposed to multiple "other" cultures and sub-cultures due to family politics and geographical moves, as well as the "mixed" nature of our family at home. This early immersion into differences allowed me to become open to same. Not always comfortable at first contact, but my toolkit or knapsack for survival soon included "openness" and "listening" as well as "not judging". Throw in enjoyment. Knowing when I'm uncomfortable or not at ease then presents me with an internal dialogue—how much of it is "me"—my preconceived notions of culture, class, and gender, and why am I reacting? What then am I to do about it?
I cringe every time I hear the canard, "One of my best friends is (fill in the blank with black, gay, latino, asian, jewish... yadda, yadda) as a way to shut-down or dismiss notions of prejudgement or bigotry. And yet, there is a kernel of truth embedded in that tired phrase, because if one is truly a friend, truly open to the intimacy of friendship, brother and sisterhood, one must have developed some understanding and acceptance of both difference and common humanity. On a level playing field of face-to-face and beyond surface social interaction and discourse.
No matter where we live, if we are to develop coalitions between and among people of diverse ages, racial, ethnic, class and gender identities, we need to address comfort levels and zones.


~~~~~~~~~~~~~~~~~~~~~~~~~~~~~~~~~~~~~~~~~~~~~~~~~~~~~
Black Kos, Week In Review, November 15, 2013
~~~~~~~~~~~~~~~~~~~~~~~~~~~~~~~~~~~~~~~~~~~~~~~~~~~~~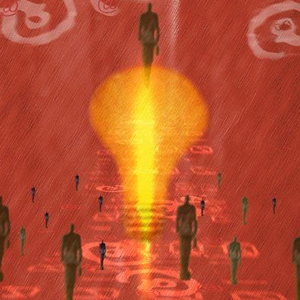 Commentary: African American Scientists and Inventors
by Black Kos Editor, Sephius1


Darnell Diggs and his twin sister are the youngest of 15 children who grew up in the small Alabama town of Brundidge to parents who did not finish high school. Their parents did value education. "Our parents inspired us to work hard at school, and if you didn't, you got disciplined. That was encouragement enough," Diggs recalls.
Thirty-four-year-old Darnell is now Dr. Diggs, a physicist working at the U.S. Air Force Research Laboratory at Wright-Patterson Air Force Base in Dayton, Ohio. Most of his siblings have at least undergraduate degrees in areas as diverse as chemistry, math, physics, business, and education.
Diggs was a 2004 Black Engineer of the Year Award winner in the "Promising Scientist in Government" category. He was also named one of the 50 Most Important Blacks in Research Science in 2004 by Science Spectrum magazine.


~~~~~~~~~~~~~~~~~~~~~~~~~~~~~~~~~~~~~~~~~~~~~~~~~~~~~
Black Kos, Tuesday Chile, December 3, 2013
~~~~~~~~~~~~~~~~~~~~~~~~~~~~~~~~~~~~~~~~~~~~~~~~~~~~~

Thomas Rice Playing Jim Crow in Blackface, New York City, 1833
Racist images, Jim Crow, and monkeys
Commentary by Black Kos Editor Denise Oliver Velez
There has been a lot of discussion recently on Daily Kos about racism, and racist imagery, relating to depictions and critiques of President Obama. Those discussions have continued, once again, on the Black Kos community front porch.
Clearly, the POTUS, his wife and daughters as the most high profile black family in the world are targets of this type of depiction, whether in cartoons, words, or objects, but it is important that we place this phenomena in an historical context—which is part of an unbroken stream of vile representations of blacks which continues from the roots of African enslavement in the New World to the present day.
Blacks are not the only targets of this type of racial imaging, and many of us are familiar with the same type of racism when it applies to Native Americans or, asians or latinos and other marginalized or "othered" groups, but my focus today is on African Americans.
Racism in the US is systemic, but those systems are shaped and maintained by stereotypes and characterizations which have become almost commonplace—which mold individually held prejudices, both conscious and unconscious.
No one can escape the effects of this relentless barrage. No matter their race, ethnicity or political persuasion. The impact on us as AA's can be psychologically devastating, as sideboth discussed in her diary, A colored girl and her love/hate relationship with her nose.
The push back against this phenomenon is not new either. Blacks and their allies have been calling out and objecting to vile imaging since the days of national protests organized by the NAACP against the film version of Thomas Dixon's "The Clansman" which we know as "The Birth of a Nation."


~~~~~~~~~~~~~~~~~~~~~~~~~~~~~~~~~~~~~~~~~~~~~~~~~~~~~
Black Kos, Week In Review, Friday December 15, 2013
~~~~~~~~~~~~~~~~~~~~~~~~~~~~~~~~~~~~~~~~~~~~~~~~~~~~~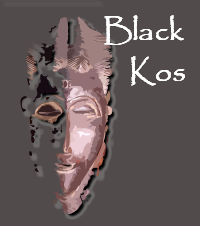 My Hero Has Passed, Long Live His Memory
dopper0189, Black Kos Managing Editor

On July 18th 1918 to the Xhosa people of Southern Africa, once was born a child named Rolihlahla.


Rolihlahla in the Xhosa language means "to pull a branch of a tree", or more colloquially "troublemaker". Rolihlahla's paternal great-grandfather Ngubengcuka (who died in 1832), ruled as the Inkosi Enkhulu, or king, of the Thembu people. However, because he was only the Inkosi's child by a wife of the Ixhiba clan (the so-called "Left-Hand House"), the descendants of his branch of the royal family were not eligible to succeed to the Thembu throne. Rolihlahla's father, Gadla Henry Mphakanyiswa, served as chief of the town of Mvezo. However, upon alienating the colonial authorities, they deprived Mphakanyiswa of his position, and moved his family to Qunu. It seems chief Mphakanyiswa, had a little Rolihlahla or "troublemaker" in him.