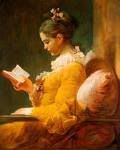 Just dug my way out from under an avalanche of phone line, computer, and family problems which have made me persona invisibilia around here. How's that confluence of timing? Right in the middle of R&BLers first ever Secret Biblio-Santa Event!
Speaking of which, today is the absolute last day to sign up to be a Secret Biblio-Santa. I hope you'll join in and have fun with this program of mutual give and receive. From the response this year, I think (the spirits willing) I'll undertake it again next year and see if I can't make this an annual tradition in our bookish world.
After all, 2014 is to be the Year of Community on Daily Kos. How apropos can one get?
So, who are the inaugural participants? Let's find out.
Please turn the page. . .
Your 2013 list of R&BLers who signed up to be Secret Biblio-Santas:
bookgirl
Dave in Northridge
RenMin
P Carey
nchristine
Diana in NoVa
FloridaSNMom
Ellid
Susan from 29
Annieli
Sister Havannah
and one more Super Secret Santa
By now, most of the people on this list are in receipt of their titillating tomes. Seems to me that this diary is a good place to express your delight (or disappointment?) in the selections that arrived magically on your e-readers or in your homes. So, please tell us what you got and if you've consumed your Christmas treat already, why not post a review or precis of it? Failing that, go ahead an reveal what you absolute favorite Christmas gift books to give and receive are. And wouldn't we like to know the titles of the books that you bought for loved ones on your gift list this year? You betcha!
Tell all -- that's what comments are for.
One last thing -- Be assured that if you're a chronic procrastinator when it comes to your Holiday shopping, don't worry. I'll hold the door open for more R&BLers Secret-Biblio Santas to sign up the rest of the day. Everyone can play!
Thanks to everyone who participated and my deepest apologies for disappearing off the virtual map when I should have been tending my workshop. Speaking of which, its off to feed the reindeer I go. Or is it the dogs, cats, and other critters?
Anyway a Merry Christmas to all and to all a good read! [I wonder what books Santa's got in his TBR stack?]