Here is the diary I had written exactly two weeks ago or at least as close as I could remember it.
Earlier this month I saw a documentary on the Discovery Channel entitled, "The Presidents' Gatekeepers." It is mostly an interview based documentary with interviews of different Chiefs of Staff going back to Johnson Administration. The doc had a few interesting revelations at least for someone as young as I am. Older people or those who have done more research into presidential histories might already have known most of the information found in the movie.
All quoted or paraphrased information written here comes from the film itself. (Very easy to avoid plagiarism, isn't Senator Paul.)
Below the fold, I will be highlighting what I found most interesting.
But First, A Word From Our Sponsor:
Top Comments recognizes the previous day's Top Mojo and strives to promote each day's outstanding comments through nominations made by Kossacks like you. Please send comments (before 9:30pm ET) by email to topcomments@gmail.com or by our KosMail message board. Just click on the Spinning Top™ to make a submission. Look for the Spinning Top™ to pop up in diaries posts around Daily Kos.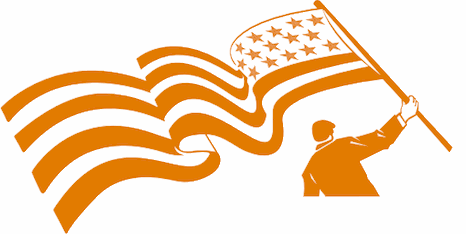 Make sure that you include the direct link to the comment (the URL), which is available by clicking on that comment's date/time. Please let us know your Daily Kos user name if you use email so we can credit you properly. If you send a writeup with the link, we can include that as well. The diarist poster reserves the right to edit all content.
Please come in. You're invited to make yourself at home! Join us beneath the doodle...
I will be going in chronological order. Be aware not all administrations will be covered.
First the Johnson Administration: In part of his interview, James Jones, Johnson's second Chief of Staff, tells how Johnson had been no more than a day away from ending the war in Vietnam and had a proposed agreement was in place ready to signed. Had it not been for Nixon's team telling the South Vietnamese to hold out because they would get a better deal with his Administration, the war might have been over 5 years earlier. Because they did not want to be seen as influencing the upcoming election, the Johnson Administration declined to leak what was going to the press even though they knew it was the Nixon team because they had phone conversations and cables between members of the Nixon team and the South Vietnamese. Had they been talking to the North Vietnamese this would have been an actual case of treason. Could you imagine a Republican Administration doing that if the roles had been reversed? Or for that matter any Administration now doing so especially in light of the amount of times the Obama DOJ has filed espionage or other related charges?
Most of the interviewees, both Democrats and Republicans, point to James Baker as being the best Chief of Staff in history especially during his time as Reagan's Chief of Staff. Most of the interviewees point to Baker convincing Reagan to accept tax increases after the disastrous effects of the '81 tax cuts had wrecked havoc on the nation's budgets and economy. Another reason was Baker's handling of the aftermath of the assassination attempt on Reagan. At the time, few in the administration wanted to hand over the reins to Vice President Bush. As the last candidate standing in the 1980 Republican primary, many thought transferring power to him even temporarily would look too much like a power grab. This led to a humiliating press conference where SOS Alexander Haig went to the podium to announce that he was in control of the White House without consulting with anyone. Baker was quickly called back to the White House from GW Hospital to take control and mitigate the damage. Because I know little of the workings of the position of Chief of Staff, I am in no position to determine who would be the best Chief of Staff in history. I can only go by what little information presented in the documentary to make such a determination. Thus I would have to defer to the people interviewed. However, the documentary itself might have been set up to lead to that conclusion.
Finally we come to the George W. Bush Administration. The first interesting point was Andrew Card's, Bush's first Chief of Staff, defense of the My Pet Goat incident from 9/11/2001. Card attempts to defend Bush's actions by stating, and I am paraphrasing, by him (Bush) not being the center of attention, it allowed me (Card) to get all the pieces in place for when Bush could take control. In my opinion this is about the worst defense anyone could have possibly come up with short of stating the likely truth: Bush had no ability to manage the crisis on his own. To state that everything had to be set up for him so that it would look like he was really in charge of directing the response is akin to someone claiming credit for a domino chain reaction when all you did was push the first domino. This just shows us even early on in the Bush Administration his staff knew Bush was going to be unable to manage any crisis that might arise. Does anyone believe had FDR been at a public event at the moment he was told Pearl Harbor had been bombed, he would have stared blankly into space for an untold number of minutes? From the subsequent interviews, including Dick Cheney, it doesn't seem that Bush was involved in the decision on whether or not to scramble fighter jets to take down Flight 93 before it reached its potential target. It makes Bush's whole, "I'm the Decider" statements his attempt as saving face in light of all the crises that he would bungle throughout his presidency.
The most astonishing quote came from Josh Bolton, Bush's second Chief of Staff. Bolton stated in one interview, and I quote, "Obviously, the financial crisis was not nearly the personal or human tragedy that 9/11 was." I cannot even begin to describe the depravity of the plutocrats, of which Bolton is clearly one, confers through this statement. The hollowness of feelings they must have for their fellow human beings to state the financial crisis is/was not anywhere near the tragedy of 9/11 does not even have an inkling of the effects the financial crisis has had on the world's population. While many people were affected by 9/11 personally, myself included, and indirectly, 9/11 doesn't come close to amount of people affected and still being affected by the "global" financial meltdown. Even in the US it could be argued that the financial crisis was as bad or worse of a human and personal tragedy as 9/11 was. The worldwide response to the financial meltdown would be a fitting coda in Naomi Klein's The Shock Doctrine as instead of the "medicine" being dispensed in localized areas people swallowed it across multiple continents. Many people have lost their lives or been harmed irreparably by the financial meltdown in the five years after the financial crisis which has shown little signs of being abated throughout much of the world including here in the US. Even after the world economy fully recovers, the people affected by it will continue to struggle to lead a sufficient life and quite likely the next generation as well.
Diarist reserves all rights to his original writing only. Community material is not covered by this ©
Now on to the reason you are really here:
TOP COMMENTS
January 1, 2013
Thanks to tonight's Top Comments contributors! Let us hear from YOU
when you find that proficient comment.
From BeninSC:

I am sorry that I found this too late for TC posting time, but I thought this comment by oldgeezer19 (the user's first on Daily Kos!) was worth reading. It describes a very old quotation by a Republican Senator that finds applicability today.
[ed. note: This submitted as comment last night. I felt it worthy to be highlighted again so more can read it especially since it is a first comment]

I want to submit this comment by Tara the Antisocial Social Worker, triggered by this good comment by FloridaSNMOM. It is a fine, and sadly accurate testament to the power of Schadenfreude in our political world. All too often, people are less interested in their own welfare if only they can witness (and, to their detriment, enjoy) the misfortune of others.
From Laura Clawson's TRULY exceptional holiday diary on what we fight for.
From lineatus:

From today's Dawn Chorus: ivorybill really sums up the appeal of birding. Even non-birders should be able to appreciate his explanation.
From the person who learned the hard way two weeks ago:

kovie provides an insightful comment on the forces we progressives are up against in our battles with the "forces of evil" in Egberto Willies' diary:Republican assault on the American fabric a successful strategy so far.
Flagged by wilywascal: This reply by doc2 to a comment by Mr Robert about feeding their pet dogs.
TOP PHOTOS
December 22, 2013
Enjoy jotter's wonderful PictureQuilt™ below. Just click on the picture and it will magically take you to the comment that features that photo. Have fun, Kossacks!