Some time ago I wrote a diary intended (at least in part) as a tribute to Randy Pausch, the author of The Last Lecture. I think it is a stunning composition, with nuggets of his great wisdom throughout. He was a thoughtful man and a dedicated educator. I thought of him today while I was out riding my bike, because, of course, I have to do a diary this evening. And I thought of a special Randy Pausch story from his Last Lecture.
More below! But, first, a word from our sponsor ...
Top Comments recognizes the previous day's Top Mojo and strives to promote each day's outstanding comments through nominations made by Kossacks like you. Please send comments (before 9:30pm ET) by email to topcomments@gmail.com or by our KosMail message board. Just click on the Spinning Top to make a submission. Look for the Spinning Top to pop up in diaries around Daily Kos.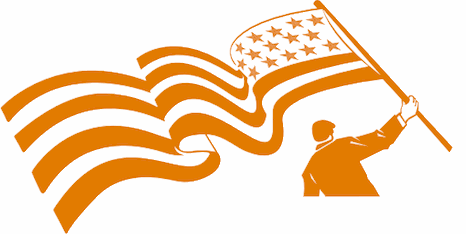 Make sure that you include the direct link to the comment (the URL), which is available by clicking on that comment's date/time. Please let us know your Daily Kos user name if you use email so we can credit you properly. If you send a writeup with the link, we can include that as well. The diarist reserves the right to edit all content.
Please come in. You're invited to make yourself at home! Join us beneath the fleur de kos...
He began an undergraduate class on 'virtual worlds,' utilizing fairly weak computer systems of an earlier day. In his words …

The first assignment, I gave it to them, they came back in two weeks and they just blew me away. I mean the work was so beyond, literally, my imagination, because I had copied the process from lmagineering's VR lab, but I had no idea what they could or couldn't do with it as undergraduates, and their tools were weaker, and they came back on the first assignment, and they did something that was so spectacular that I literally didn't, ten years as a professor and I had no idea what to do next. So I called up my mentor, and I called up Andy Van Dam. And I said, Andy, I just gave a two-week assignment, and they came back and did stuff that if I had given them a whole semester I would have given them all As. Sensei, what do I do? [laughter] And Andy thought for a minute and he said, you go back into class tomorrow and you look them in the eye and you say, "Guys, that was pretty good, but I know you can do better." [laughter] And that was exactly the right advice. Because what he said was, you obviously don't know where the bar should be, and you're only going to do them a disservice by putting it anywhere. And boy was that good advice because they just kept going.
(The reference to
Imagineering
is to the Walt Disney company of that name.)
(Permission to use excerpts for non-commercial purposes is granted on this page. And a transcript of the Last Lecture may be found here. YouTube videos of the complete Last Lecture are also available, and I recommend them highly!)
Isn't that fine?!
Then yesterday I saw an Upworthy video I found to be very powerful. It was an ad created in Thailand that used children to get adults to think about their smoking habit. Very small children holding cigarettes walked up to smoking adults to ask them for a light. Without exception, the adults declined, asking them to think of their health, telling them of the harmful effects and dangers. Before leaving, the children handed them a piece of paper, on which was written:

You worry about me. But why not about yourself?


I thought of it today in the context of the Randy Pausch story. In their way, weren't the children asking the older people to think about doing better? For their sakes?
Last year in February, most of you know, I had a terrible accident on my bicycle. Something happened, I crashed, someone called EMS, I was transported to the hospital, treated in the ER, and put in the Intensive Care Unit, where I finally regained consciousness. Except for some road rash and bruises, all of my injuries were on my right side, where I fell. I had two major surgeries over the course of the next week, the better part of a month in the traumatic brain injury ward of the rehab hospital, then two months at home recuperating and rehabbing. I used every bit of my protected FMLA (Family and Medical Leave Act) leave before returning to work.
The changes in my life weren't merely temporal, however. Much more has changed. I think the accident happened for a reason - I think I had gotten too comfortable in life, too settled. I needed a wakeup call. I needed for life to say to me …

That was pretty good, but I know you can do better.
And it did.
Can't we all do better ultimately? Isn't there more we can do to help our fellow human beings? Our candidates? Our causes? I look forward to reading your thoughts in the comment threads!
On to tonight's comments! Formatted and prepared so nicely by brillig!



---
Brillig's ObDisclaimer:
The decision to publish each nomination lies with the evening's Diarist and/or Comment Formatter. My evenings at the helm, I try reeeeallllyy hard to publish everything
without
regard to content. I really do, even when I disagree personally with any given nomination. "TopCommentness" lies in the eyes of the nominator and of you, the reader - I leave the decision to you. I do
not
publish self-nominations (ie your own comments) and if I ruled the world, we'd all build community, supporting and uplifting instead of tearing our fellow Kossacks down.
From Dragon5616:

Thinking Fella explains his sig line in TrueBlueMajority's New Day dairy today.
From brillig:

It's Fox News Wingnuttery Tournament time! This is what tekno2600 had to say about the Economy vs Endtimes matchup.
gooderservice flagged this comment by corvo
From BeninSC:


Flagged by Ellid, commonmass, LuvSet and sidnora, this comment by Meteor Blades highlights just ONE of the 'problems' fundamentalist are facing with the terrific ruling on marriage equality in Utah.

Flagged by TFinSF, this comment by Purple Priestess shows who should be picked to create Cialis commercials! (Hint: Purple Priestess!)

I loved this diary-length comment by shannika on her son's wedding. (It did not get much attention, but it deserves it.)

Flagged by mettle fatigue, this comment by arizonablue is out of recommendability, but I sure do like it!
Top Mojo for yesterday December 22nd, first comments and tip jars excluded. Thank you
mik
for the mojo magic! For those of you interested in How Top Mojo Works, please see his diary
FAQing Top Mojo
.
1) Great story! Great job foresterbob! by mrsgoo — 201
2) Wonderful story by BlueJessamine — 149
3) We accept Visa, Mastercard, and American Express by MrJayTee — 142
4) Good on you, man! by CwV — 103
5) I'm going to be adding something to this post... by bobswern — 87
6) Nicely done. by smartdemmg — 84
7) Pam Martens from Thursday explains... by bobswern — 83
8) The next crash was inevitable by Dallasdoc — 76
9) Nice job on the diary... by quiet in NC — 74
10) Good stuff. . . by waztec — 70
11) Grew up with the Smothers Brothers album... by detroitmechworks — 71
12) Maybe They Have to Do It Because the Real Economy by Gooserock — 69
13) It's hard to stay collected and calm by Burned — 67
14) Another reason why "bipartisanship" is chimera by RFK Lives — 66
15) I watched the Smothers Brothers by grannycarol — 67
16) Sekrit hiding tricks! by arizonablue — 63
17) All I have to do is survive ten more days, by foresterbob — 62
18) One of the best TV shows of all time. by Kentucky DeanDemocrat — 63
19) I look forward to your series. by JayRaye — 62
20) Eventually we will teach them. by kerflooey — 61
21) Did they even get to the bond market? by Dallasdoc — 60
22) You tell 'em, foresterbob! As by Lily O Lady — 57
23) Um...with due respect, bullshit. by Brainwrap — 56
24) Activism at its finest! by Radiowalla — 55
25) I disagree with this article by yetisyny — 55
26) Truth about ACA by mock38 — 54
27) Local media is different by mmacdDE — 54
28) I'm not so sure about banning weddings, but we by RJDixon74135 — 54
29) Refreshing by gloriasb — 53
30) Well, It Is In Their Wheelhouse... by leonard145b — 53
31) It is easy to trick people with dogs by Dirk McQuigley — 53
32) OhHai Whoknu! LOL! "Frank, Take Off Those Gloves" by leonard145b — 53
Top Pictures for yesterday, December 22nd. Click any image to be taken to the full comment. Thank you
jotter
for the image magic!