Bill O'Reilly - The Grinch who brings you a fresh new War on Christmas every year
Well we can all rest easy because it will be several months before the Fumbling and Fuming Folks at Fox bring us another fresh War on Christmas complete with enough hysterical hyperbole, pearl clutching, phony outrage, and "oh, the
children
" theatrics to last 10 lifetimes. That is, unless there's a nativity scene, mandatory public prayer (fundamentalist Christian style only), and the engraved Ten Commandments in every public space and government building in this country because this is a Christian Only nation dontchaknow. And it's "Merry Christmas" not that heathen "Happy Holidays" or, they tell us, Jesus will cry, not be born at all, and then Santa won't visit. How will we get presents then, you pagan, librul, socialist, commie pinkos?
Our post Christmas bliss continues below.
.
But First, A Word From Our Sponsor:
Top Comments recognizes the previous day's Top Mojo and strives to promote each day's outstanding comments through nominations made by Kossacks like you. Please send comments (before 9:30pm ET) by email to topcomments@gmail.com or by our KosMail message board. Just click on the Spinning Top™ to make a submission. Look for the Spinning Top™ to pop up in diaries posts around Daily Kos.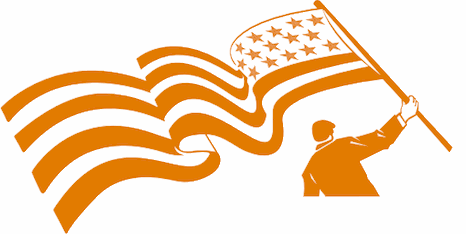 Make sure that you include the direct link to the comment (the URL), which is available by clicking on that comment's date/time. Please let us know your Daily Kos user name if you use email so we can credit you properly. If you send a writeup with the link, we can include that as well. The diarist poster reserves the right to edit all content.
Please come in. You're invited to make yourself at home! Join us beneath the doodle...
We've gotten through this war once again relatively unscathed except for the dull ache in our sides from the belly laughs their televised histrionics have induced. Have a drink. Or six. Or more.
We'll just have to wait for the Fumbling Folks at Fox to realize there's a difference between Santa and Jesus because they always seem to get them confused. And that's why they shovel all that religious outrage at us when they think Santa's been dissed. And don't even bring up the fact that neither one of them is really a blue eyed white guy. The outrage will never end and there just aren't enough fainting couches around.
Don't worry, though. Fox remains on patrol seeking out any story, real or imaginary, that will rile up it's white, Christian (real or imaginary), Republican viewers into steaming heaps of human outrage ready to blame libruls, Obama, or the "Democrat Party" for all our nations ills (even though it's probably the fault of the GOP or our modern oligarchy).
We don't have to worry about getting a lengthy lecture or nasty eyeballing from a righteous Republican on why it's mandatory to say "Merry Christmas" when they've been wished Happy Holidays. If only those Tea Baggers wore some kind of identification so we would know who they are in advance, say the magic words they insist on hearing, and go about our business unscolded for our irreverent disrespect of Santa Claus life would be better.
We also won't have to listen to another Christmas carol until sometime just after Labor Day (it gets earlier every year). Our silent nights will truly be silent and there will be joy to the world. Store holiday decorations, up since well before Halloween, will finally be out of our sight until they're put up way too early again next year. Some time after the new year begins our homes will return to normal with decorations safely tucked away until next year. For a time, our homes will look a bit shabby and plain without their festive décor.
One last Christmas funny (until next year, that is)
We'll be left exhausted by all the shopping, food preparations, celebrations, cookie baking, and decorating we've done, but ready to do it all again next year. And as we wind down another year, we'll look back and remember as well as look ahead and plan for the year to come.
We've moved past the Winter Solstice which means we'll get a couple of minutes of extra daylight every day as we shed the long darkness of the night. Yes, still plenty of winter still to come, but we get closer to Spring every day.
After about a week, when post Christmas sales and gift returns and exchanges are over, it will be great to drive uncrowded roads, find convenient parking, and face acceptable lines at the cashiers in stores. Until then, Christmas remains with most us like the side effects of the way too much food most of us ate yesterday, the problem of how dress up all the leftovers, and what to do about the gifts we've received but will never wear or use. This, too, shall pass.
Sadly, passing too soon for too many is feeling the need for charitable giving. During the holidays our mailboxes are filled with requests for donations and most of us respond to our best financial ability. However, poverty, homelessness, hunger, and need don't exist only in the holiday season and far too many people have lives where poverty, hunger, and need are with them every minute. Most of us have gone through our lives never experiencing the hardship that is the life that our most vulnerable people know all too well. Our modern society has made them virtually disappear from sight so suburbanites and the rich can live ignorant of reality believing that those receiving help are worthless, lazy moochers living the good life on the taxpayers dime.
They don't see the crowded bus stops filled with people going to their jobs every day, the worst and lowest paid jobs around, but the only ones they can find. They don't see the continual search for a job in places where there aren't even grocery stores, much less jobs. They don't see the unemployed desperate for work they can't find as workplaces close to send jobs overseas to take advantage of what is a modern day plantation filled with virtual slaves.
The need is there every single day and getting worse as sequestration and round after round of cuts to food stamps, unemployment compensation, WIC, Meals on Wheels, and our other safety net programs take their toll while Congress refuses to raise the minimum wage to a survival level. Food banks that may have been well supplied in December are often nearly empty for most of the year as food stamp cuts and increasing food prices leave many hungry in the richest of all nations.
Bah, humbug, they shout. Where are the workhouses and poorhouses so the poor can be further demeaned and dehumanized.
The Not So Merry Republican Elves do their best all year to ensure that the rich get richer as the rest of us peasants slowly become Ho-Ho-Homeless. Until the fear of their angry and heartless base voters along with the sound of money entering campaign war chests gets drowned out by the sounds of Americans fed up with them, don't expect anything to change. They don't even seem to care that cockroaches and VD are more popular than they are as long as the cash keeps rolling in and they get face time on the TeeVee.
Sorry that this Top Comments diary has cycled into a bummer at the end, but I've been thinking a lot about the unemployed losing their benefits because they were deliberately left out of a budget deal. They, too, have been drowned out by an across party lines chorus of self-congratulations and back slapping at putting together and passing a deal regardless of what's inside it and what's left out. So much for "good will toward men" this season. As for "peace on earth", that's been dead and buried for more than 10 years. RIP.
I'm thankful to be inside of a community that understands and works to improve the lives of these, our brothers and sisters for all of the year and not just the part when tales of Scrooge and The Grinch inflict a tiny bit of guilt. You're awesome.
And so, Kossacks, Happy New Years to all. May 2014 be a better year for everyone except Scott Walker and the rest of the GOP clowns (yeah, I had to do that).
For an explanation of How Top Mojo Works, see mik's
FAQing Top Mojo
Top Pictures for yesterday, Christmas Day. Click any image to be taken to the full comment. Thank you jotter for the image magic! It's awesome.