Science News

Earth's Crust Was Unstable in Archean Eon; Dripped Down Into Mantle

Universität Mainz

Dec. 30, 2013 — Earth's mantle temperatures during the Archean eon, which commenced some 4 billion years ago, were significantly higher than they are today. According to recent model calculations, the Archean crust that formed under these conditions was so dense that large portions of it were recycled back into the mantle. This is the conclusion reached by Dr. Tim Johnson who is currently studying the evolution of Earth's crust as a member of the research team led by Professor Richard White of the Institute of Geosciences at Johannes Gutenberg University Mainz (JGU).

According to the calculations, this dense primary crust would have descended vertically in drip form. In contrast, the movements of today's tectonic plates involve largely lateral movements with oceanic lithosphere recycled in subduction zones. The findings add to our understanding of how cratons and plate tectonics, and thus also Earth's current continents, came into being.


Why Strange Lights Sometimes Precede Earthquakes
The science behind pre-earthquake lights.
ByDouglas Main

For centuries people have observed strange phenomena before large earthquakes, such as light emanating from ridges and mountaintops. These reports were once dismissed by many scientists, in part because they are often entangled in unscientific theories. For example, some who reported the lights thought they were produced by UFOs.

But the lights are not (necessarily) hallucinations nor created by E.T. "Earthquake lights are a real phenomenon--they're not UFOs," researcher Robert Thériault, a geologist at Quebec's Ministry of Natural Resources, told Nature. "They can be scientifically explained."

In study published in the January/February issue of the journal Seismological Research Letters, Thériault and colleagues pulled together reliable sightings of these lights since 1600, and found some strange similarities. A total of 63 out of the 65 sightings occurred along nearly vertical faults. The researchers suggest that along these faults, the stress of rocks grinding against each other produces electrical charges, which can travel upward and interact with the atmosphere to create light.

Technology News

Why My Parents Have a Closet Full of Lightbulbs
Energy-inefficient incandescents are being phased out, sparking concern among some consumers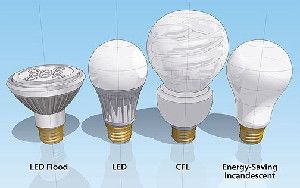 By Dina Fine Maron

My Mom stockpiles lightbulbs. One closet houses neatly stacked cardboard boxes of 60-watt and 100-watt bulbs, arranged by wattage and ready for use the moment an old bulb flickers. She orders them online, with each shipment adding to her supply. My parents don't fear the apocalypse; they fear a world without incandescent bulbs, the energy-inefficient globes that people think are going lights-out starting January 1 under federal law.

Consumers are correct that conventional incandescent lightbulbs, which fail to meet new energy-efficiency standards, can no longer be legally manufactured or imported into the country. The old style 75- and 100-watt incandescent bulbs were phased out earlier this year. And this week the law hits 60- and 40-watt incandescent bulbs, as well. New incandescents that meet the new standards and generate almost the same brightness, however, have already hit the market.


Ford's Convoluted Solar Car Will Probably Never See the Light of Day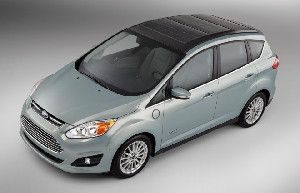 By Damon Lavrinc

The sun puts out over 170 petawatts of solar energy every day, but aside from impractical science experiments, we haven't been able to tap into that energy source to power our cars. Ford thinks it has a solution, and it involves a plug-in hybrid, a solar panel mounted on the roof, and a canopy that acts like a magnifying glass. Oh, and the car has to be autonomous, too.

At CES, Ford will unveil the C-Max Solar Energi Concept, a lightly modified version of its compact plug-in hybrid crossover, with 1.5 square meters of flexible solar panels glued to the roof.

The standard C-Max Energi gets around 20 miles of all-electric power after charging the on-board battery. With the Solar concept, Ford has nixed the need to plug in the C-Max by harnessing the sun's rays to top up the lithium-ion packs. But the solar panels are only good for around 300 watts of juice — which would take days to fill the 8 kWh battery.

Environmental News

Antarctica's Pine Island Glacier Sensitive to Climatic Variability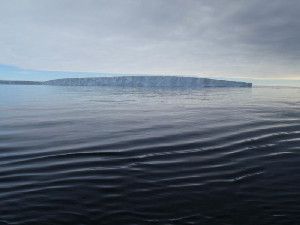 British Antarctic Survey

Jan. 2, 2014 — A new study published in Science this month suggests the thinning of Pine Island Glacier in West Antarctica is much more susceptible to climatic and ocean variability than at first thought. Observations by a team of scientists at British Antarctic Survey, and other institutions, show large fluctuations in the ocean heat in Pine Island Bay. The team discovered that oceanic melting of the ice shelf into which the glacier flows decreased by 50 per cent between 2010 and 2012, and this may have been due to a La Ninã weather event.

Pine Island Glacier has thinned continuously during past decades driven by an acceleration in its flow. The acceleration is thought to be caused by thinning of the floating ice shelf created as the glacier slides into the sea. Understanding the processes driving ice shelf thinning and the glacier's response is key to assessing how much it will contribute to rising sea levels.

It's now known that much of the thinning is due to a deep oceanic inflow of Circumpolar Deep Water (CDW) on the continental shelf neighbouring the glacier. This warmer water then makes its way into a cavity beneath the ice shelf melting it from below.


Major Reductions in Seafloor Marine Life from Climate Change by 2100
National Oceanography Centre

Dec. 31, 2013 — A new study quantifies for the first time future losses in deep-sea marine life, using advanced climate models. Results show that even the most remote deep-sea ecosystems are not safe from the impacts of climate change.

An international team of scientists predict seafloor dwelling marine life will decline by up to 38 per cent in the North Atlantic and over five per cent globally over the next century. These changes will be driven by a reduction in the plants and animals that live at the surface of the oceans that feed deep-sea communities. As a result, ecosystem services such as fishing will be threatened.

In the study, led by the National Oceanography Centre, the team used the latest suite of climate models to predict changes in food supply throughout the world oceans. They then applied a relationship between food supply and biomass calculated from a huge global database of marine life.

Medical News

How Emotions Are Mapped in the Body
Aalto University

Dec. 31, 2013 — Researchers found that the most common emotions trigger strong bodily sensations, and the bodily maps of these sensations were topographically different for different emotions. The sensation patterns were, however, consistent across different West European and East Asian cultures, highlighting that emotions and their corresponding bodily sensation patterns have a biological basis.

"Emotions adjust not only our mental, but also our bodily states. This way the prepare us to react swiftly to the dangers, but also to the opportunities such as pleasurable social interactions present in the environment. Awareness of the corresponding bodily changes may subsequently trigger the conscious emotional sensations, such as the feeling of happiness," tells assistant professor Lauri Nummenmaa from Aalto University.

"The findings have major implications for our understanding of the functions of emotions and their bodily basis. On the other hand, the results help us to understand different emotional disorders and provide novel tools for their diagnosis."


Ancient Cranial Surgery: Practice of Drilling Holes in the Cranium That Dates Back Thousands of Years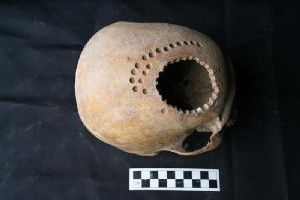 University of California - Santa Barbara

Dec. 19, 2013 — Cranial surgery is tricky business, even under 21st-century conditions (think aseptic environment, specialized surgical instruments and copious amounts of pain medication both during and afterward).

However, evidence shows that healers in Peru practiced trepanation -- a surgical procedure that involves removing a section of the cranial vault using a hand drill or a scraping tool -- more than 1,000 years ago to treat a variety of ailments, from head injuries to heartsickness. And they did so without the benefit of the aforementioned medical advances.

Excavating burial caves in the south-central Andean province of Andahuaylas in Peru, UC Santa Barbara bioarchaeologist Danielle Kurin and her research team unearthed the remains of 32 individuals that date back to the Late Intermediate Period (ca. AD 1000-1250). Among them, 45 separate trepanation procedures were in evidence. Kurin's findings appear in the current issue of the American Journal of Physical Anthropology.

Space News

Researchers Use Hubble Telescope to Reveal Cloudy Weather On Alien World
University of Chicago

Dec. 31, 2013 — Weather forecasters on exoplanet GJ 1214b would have an easy job. Today's forecast: cloudy. Tomorrow: overcast. Extended outlook: more clouds.

A team of scientists led by researchers in the Department of Astronomy and Astrophysics at the University of Chicago report they have definitively characterized the atmosphere of a super-Earth class planet orbiting another star for the first time.

The scrutinized planet, which is known as GJ1214b, is classified as a super-Earth type planet because its mass is intermediate between those of Earth and Neptune. Recent searches for planets around other stars ("exoplanets") have shown that super-Earths like GJ 1214b are among the most common type of planets in the Milky Way galaxy. Because no such planets exist in our Solar System, the physical nature of super-Earths is largely unknown.


Mars One Narrows List Of Wannabe Martians For 2025 Colony
A private company hoping to populate Mars has narrowed its applicant pool by 99.5 percent. Here's a by-the-numbers look at the remaining 1,058 applicants.
By Kelsey D. Atherton

The number of Earthlings looking at a potential one-way ticket to Mars has just shrunk by 99.5 percent.

People started applying for a voyage to the red planet in April 2013 through Mars One, a Netherlands-based private venture that wants to land humans there by 2025. By the time the company stopped taking applications, more than 200,000 people had submitted one. Today, Mars One announced that it's made a short(er) list of 1,058 applicants.

Here's what the numbers tell us about Mars' potential future inhabitants::
55 percent of the new applicant pool is male and 45 percent is female. That's more masculine than the general population, but still substantially more gender balanced than U.S. Congress.
63 percent have a bachelor's degree or higher, while 3 percent of the total hold medical degrees (who wouldn't want a doctor on Mars?). Less than 7 percent of people on Earth in 2010 had college degrees, which means Mars may soon be the most educated planet in the solar system.
Odd News

Beatboxing May Be Safer Than Singing
Because the glottis between the vocal cords stays open more than in normal singing, the practice may be safer than traditional vocalizing and could even be a good warm-up for singers.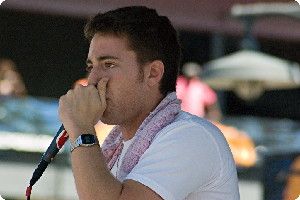 Wayt Gibbs reports

Which, do you imagine, is harder on the human voice: [rock singer sound], or [soprano sound]—or this [beatboxing sample]?

Beatboxing, as musician Tom Thum was doing in that last example, uses the voice to mimic an incredible range of percussive instruments, from drums and cymbals to record scratches and didgeridoos.

But to make such, well, inhuman sounds, the performer contorts various parts of the vocal tract and pushes air at high velocity through the larynx, creating concerns that beatboxing might lead to long-term vocal damage.